The Warm Up Post
Tomorrow is a special day. Most people will not notice. There will only be a blip about it on Sports Shows, but it will be a memorable day none the less. Tomorrow, pitchers and catchers report for baseball Spring Training.
Today, I want to finish up my Christmas workworking project posts. I've talked about making things for my kids, my grandkids, my son-in-law and my lovely wife. But, I made one more thing in my flurry of activity. I made something for me.
I'm a baseball fan. That's not true. That's not accurate. I'm a baseball nut. Seriously, I'm the most fanatical baseball nut you are likely to meet.
I built this.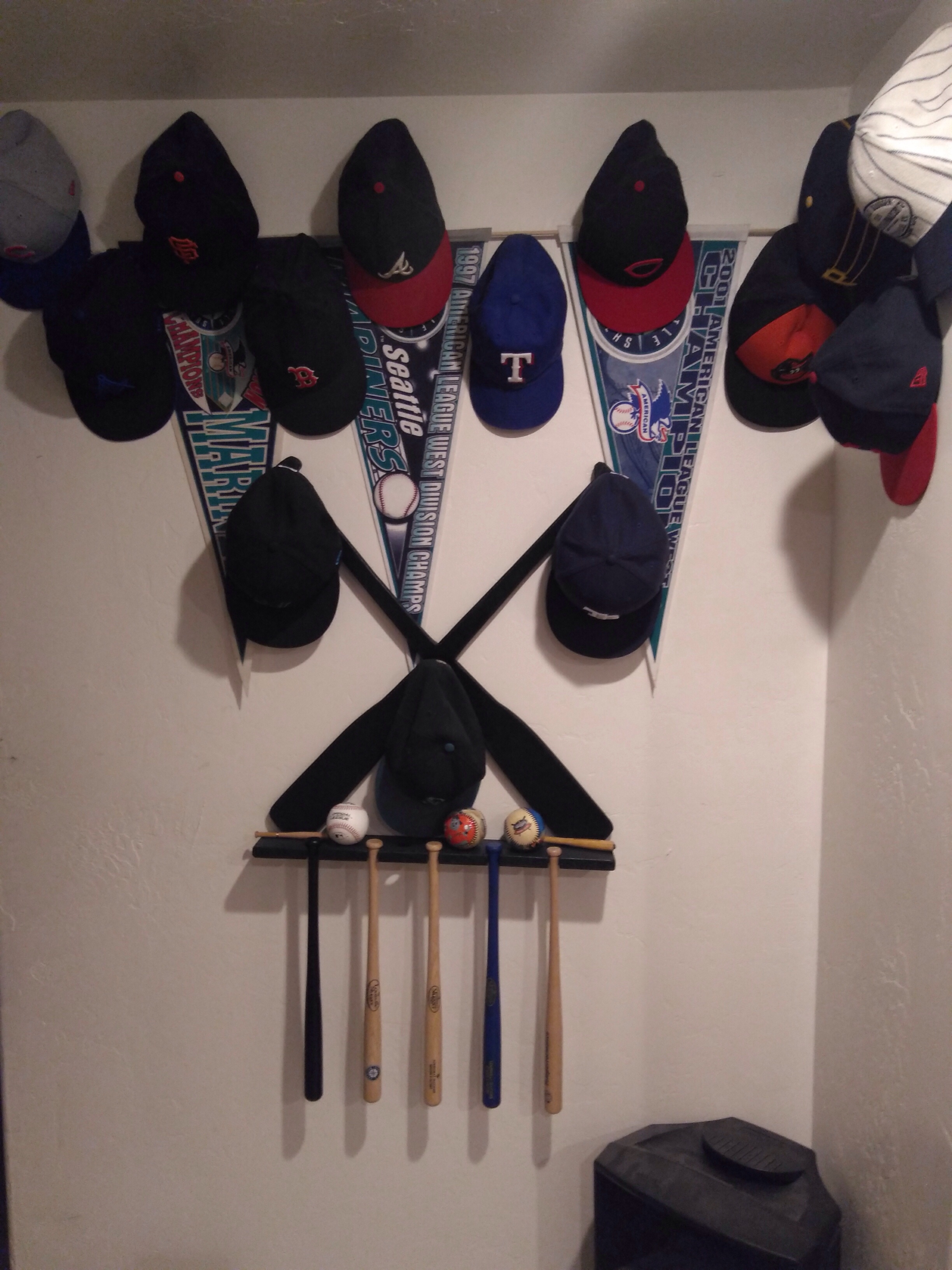 Well, there's a lot there. I built the black frame in the middle.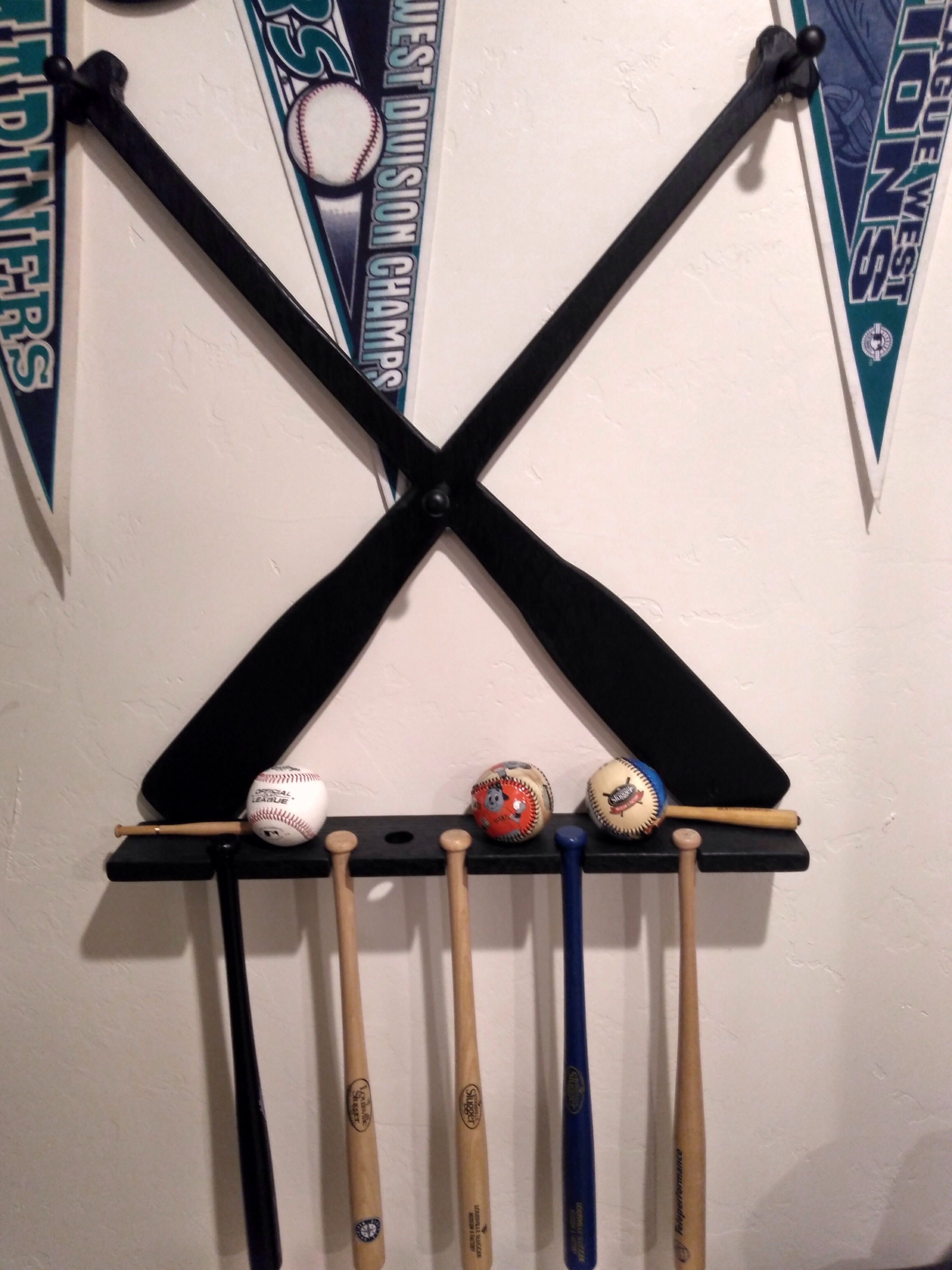 I don't really think of it as a shrine. It's a display stand, right? I had fun making it. I actually used an existing softball bat to draw the bat outlines on a piece of plywood. I decided how many bats to hold. How many baseballs. The bottom is actually wide enough for two pennants to hang side by side.
There are no pennants there now because the Mariners (my favorite team) have never won anything more than a divisional title. They've never won a conference title and since the conference champions go on to play in the World Series, the Mariners have not only never won a World Series title, they've never even been to the Series. When they win a Conference title or a World Series pennant, those will go there.
I also designed my not-a-shrine to hold a couple of mementoes that I've recieved over the years. I have several bats and a ball from the Louisville Slugger Museum and factory in Louisville, Kentucky.
I have a pen that my son made in his woodshop class.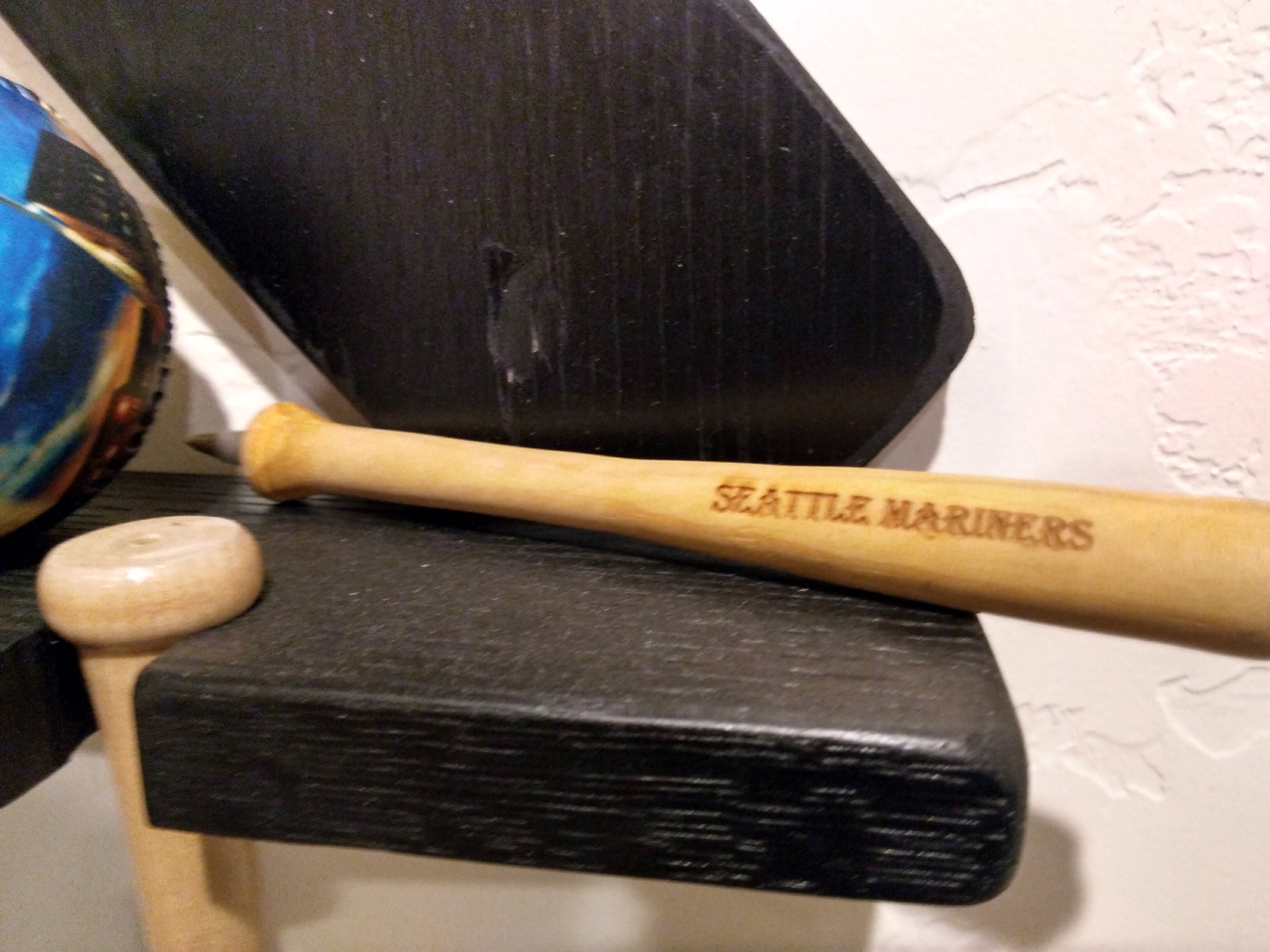 I also have a pen that my granddaughter bought for me. Okay, she was only two. I'm sure my daughter had something to do with it.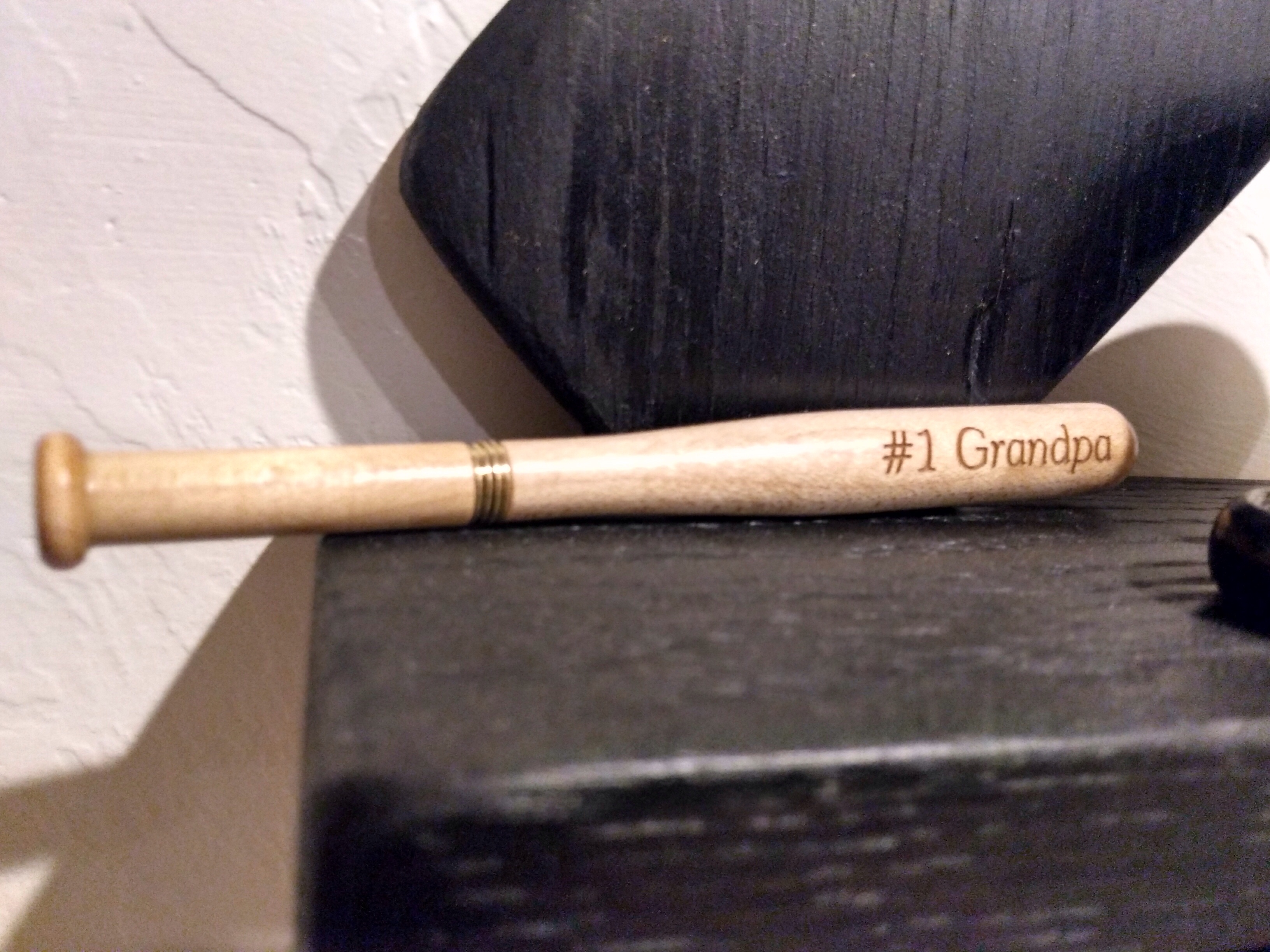 I mentioned that the space for pennants is empty so what are those other flags behind the hats? Those are the three divisional titles the Mariners have managed to win in the 43 years they've been a team.
Oh, and the hats?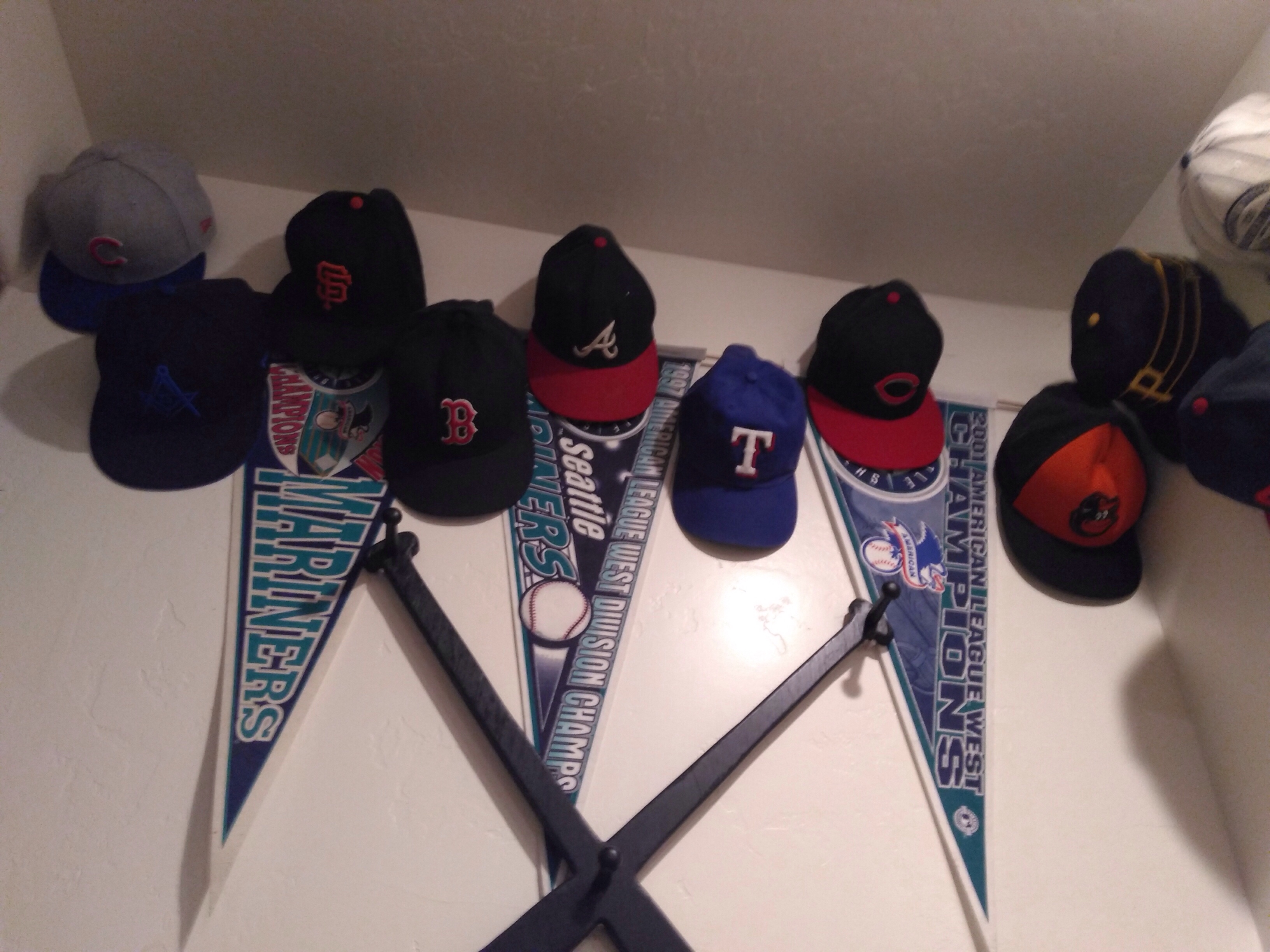 Well, I only have a single thing on my bucket list. I have a goal to watch a home game in every Major League Baseball stadium. So far, I've been to 12 so far. There's also a hat up there from the afor mentioned Louisville Slugger Museum and another one that has a Masonic symbol on it. Because, I also like the Masons.
So, tomorrow Spring starts with the arrival of Major League baseball players in Arizon and Florida.In the meantime, I'll just be content with my. . .display case.
Rodney M Bliss is an author, columnist and IT Consultant. His blog updates every weekday. He lives in Pleasant Grove, UT with his lovely wife, thirteen children and grandchildren.

Follow him on
Twitter (@rodneymbliss)
Facebook (www.facebook.com/rbliss)
LinkedIn (www.LinkedIn.com/in/rbliss)
or email him at rbliss at msn dot com

(c) 2020 Rodney M Bliss, all rights reserved