Four Boxes: All The Same And All Different
It's not what you receive but what you give that's important.
Christmas was really fun this year. And it really was all about what I gave. Or rather, what I made and then gave.
Back in November this pile of boards appeared in my workshop. Sure, it was me who put them there. Those letters on the end are part numbers. Several years ago I built a project for my son. I always design my projects on paper before I start cutting. Later, I built two more. This year I decided to make four more. Three for kids still at home and one for my daughter who recently went to college.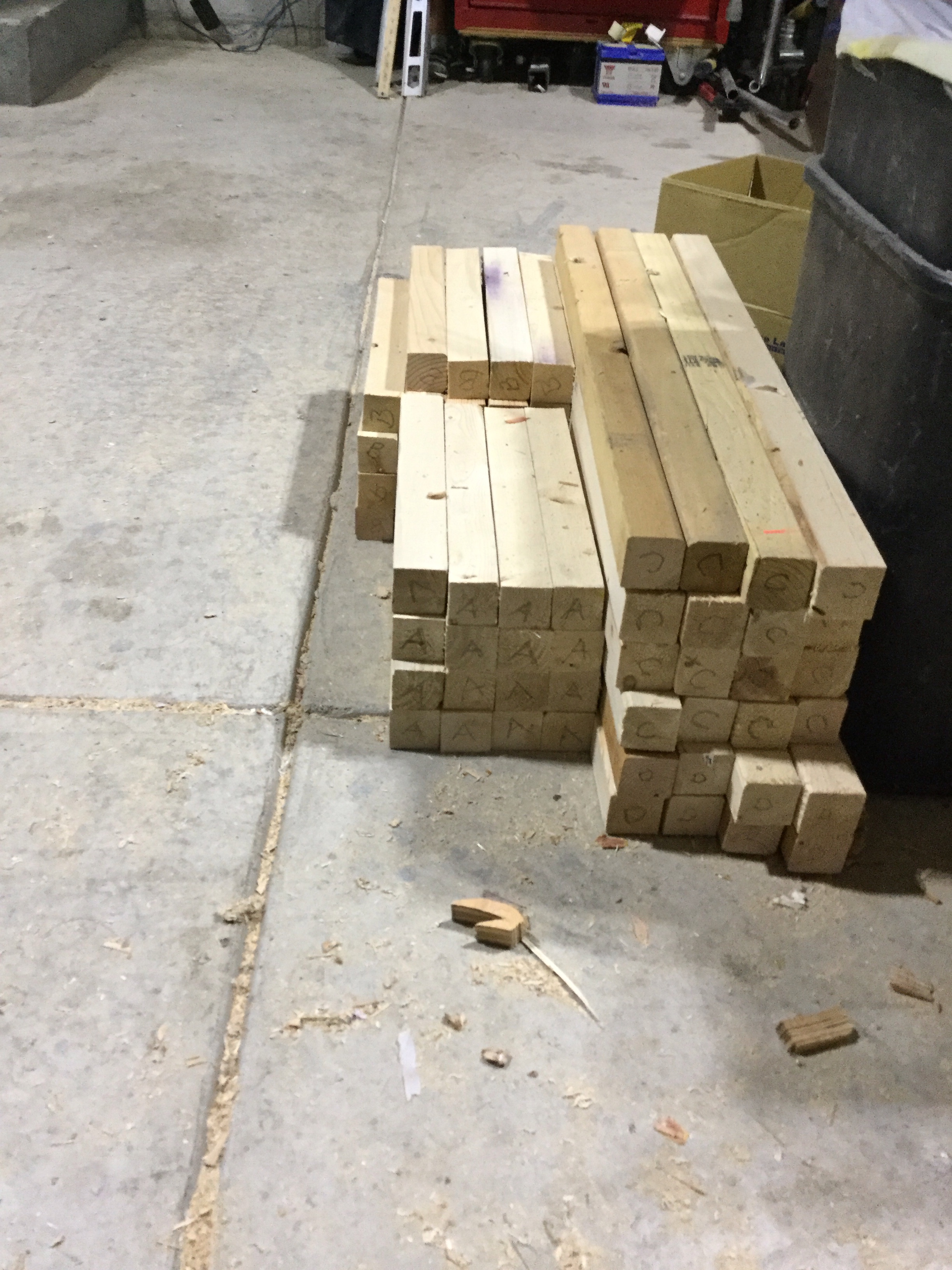 Working from an existing design, much of the actual assembly of the chest is simply a step by step process. You cut a "C" to a specific length and then make dado cuts. You then assemble these 2×2 pieces with plywood panels. Add some hardware, some glue and nails.
Eventually you get some pretty strong boxes.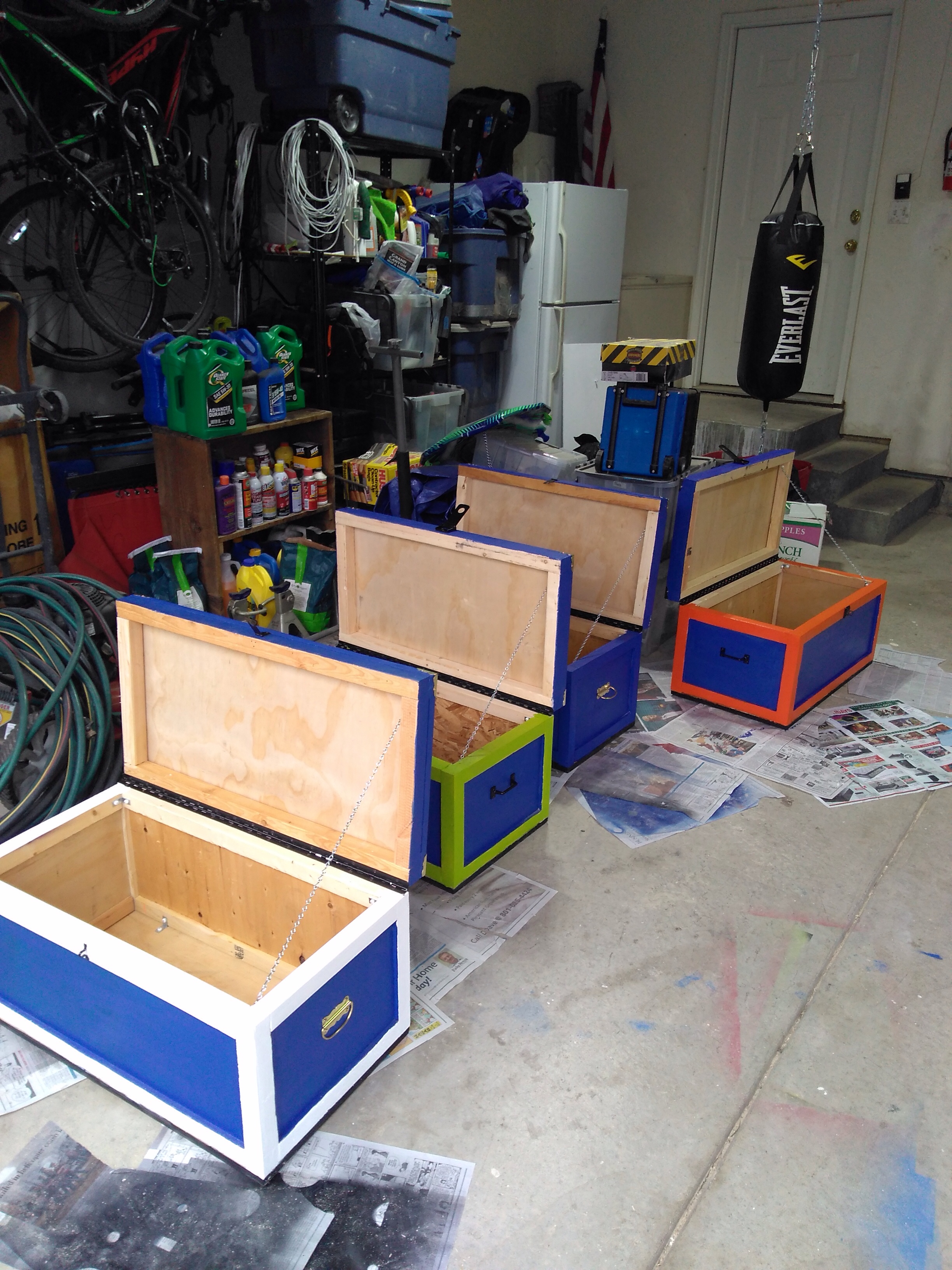 I painted them uniquely for each kid.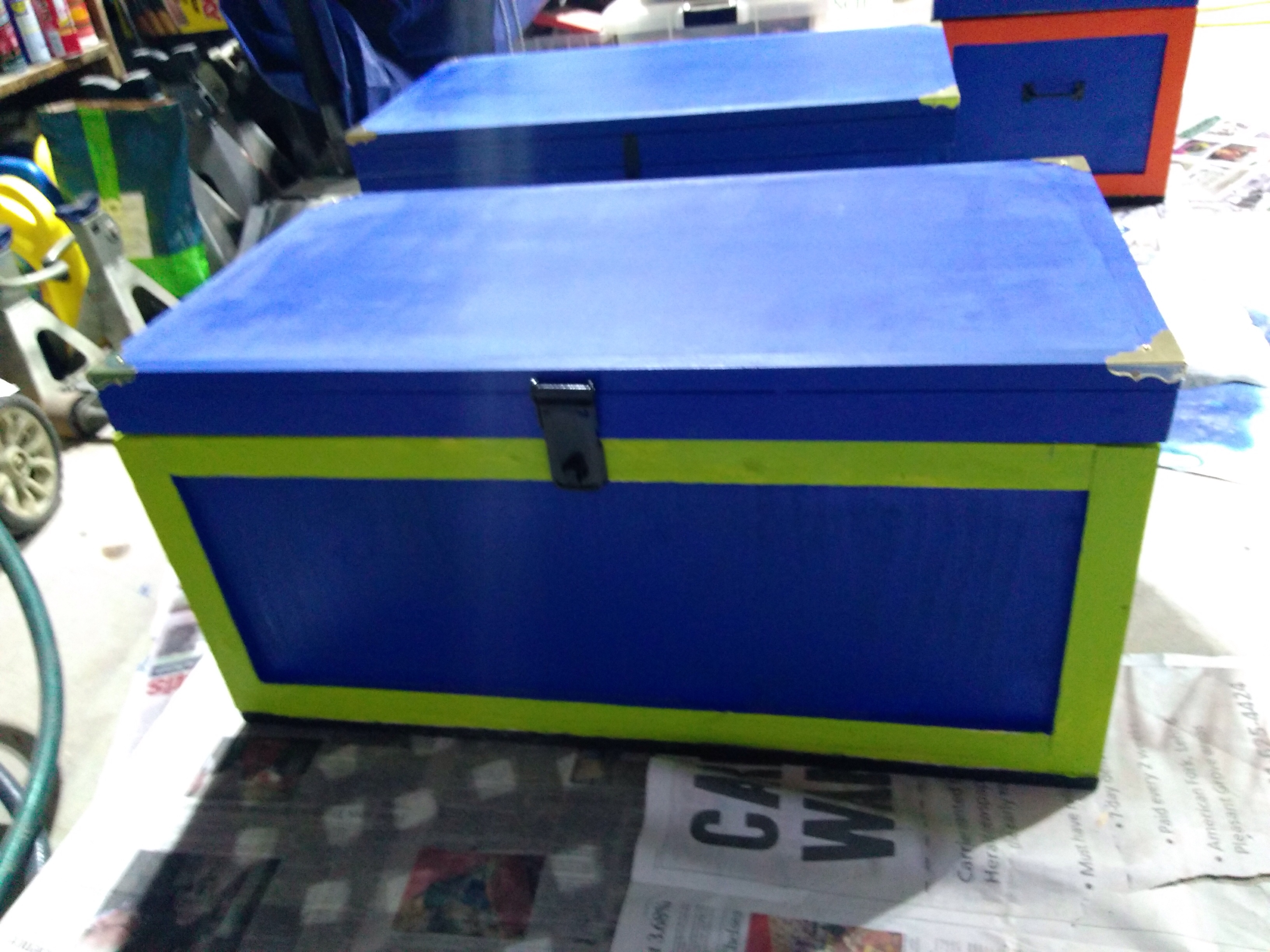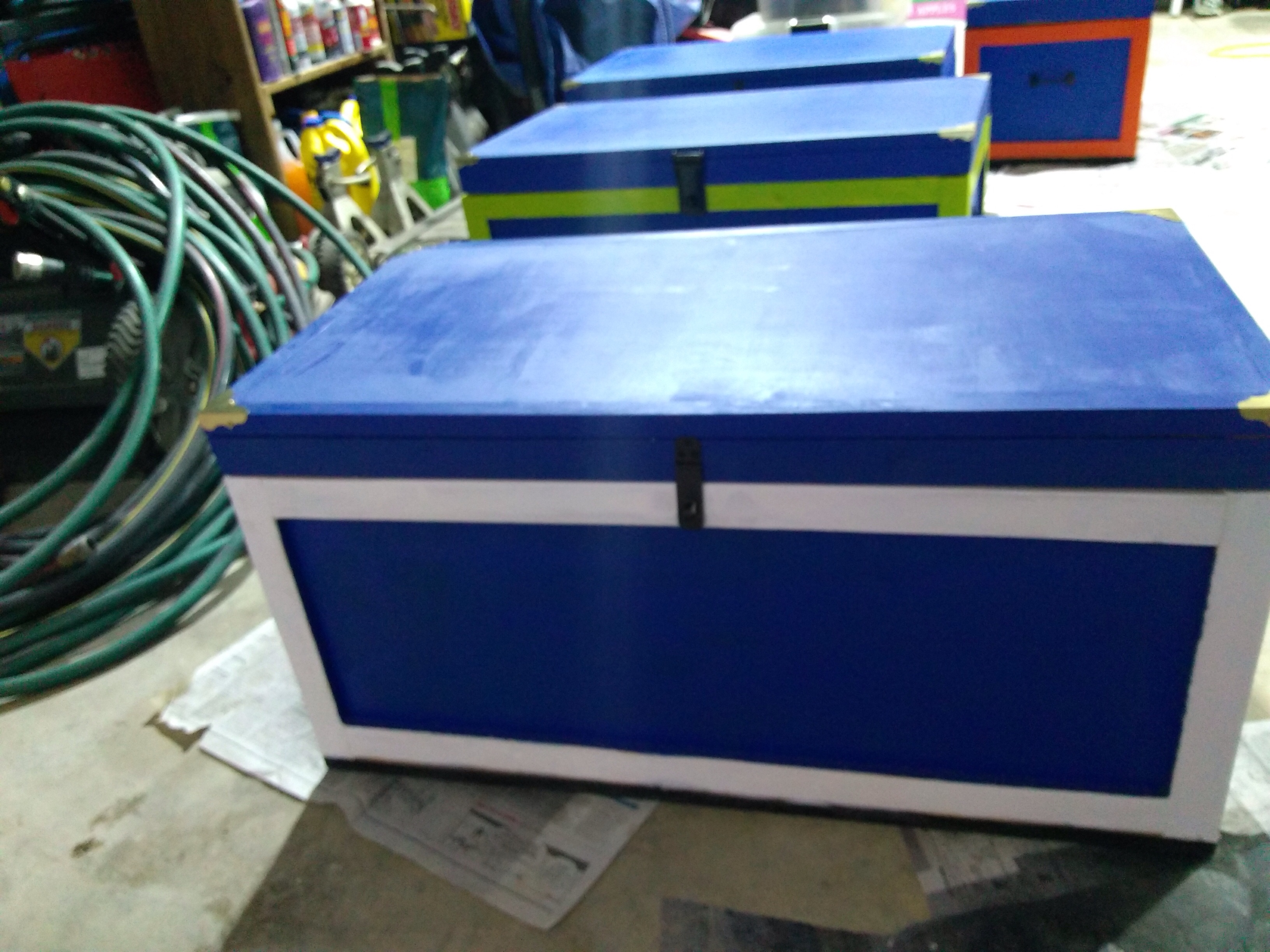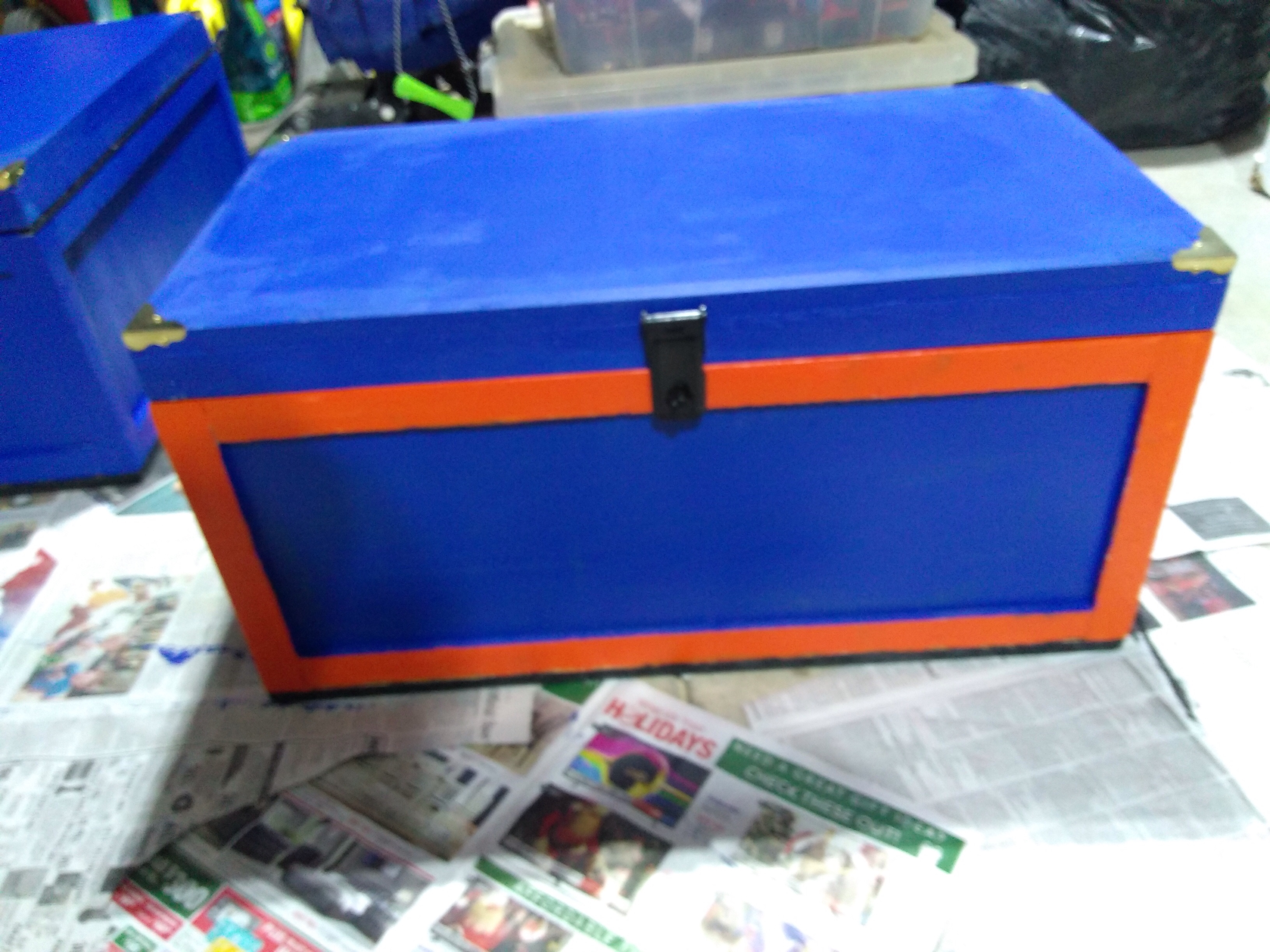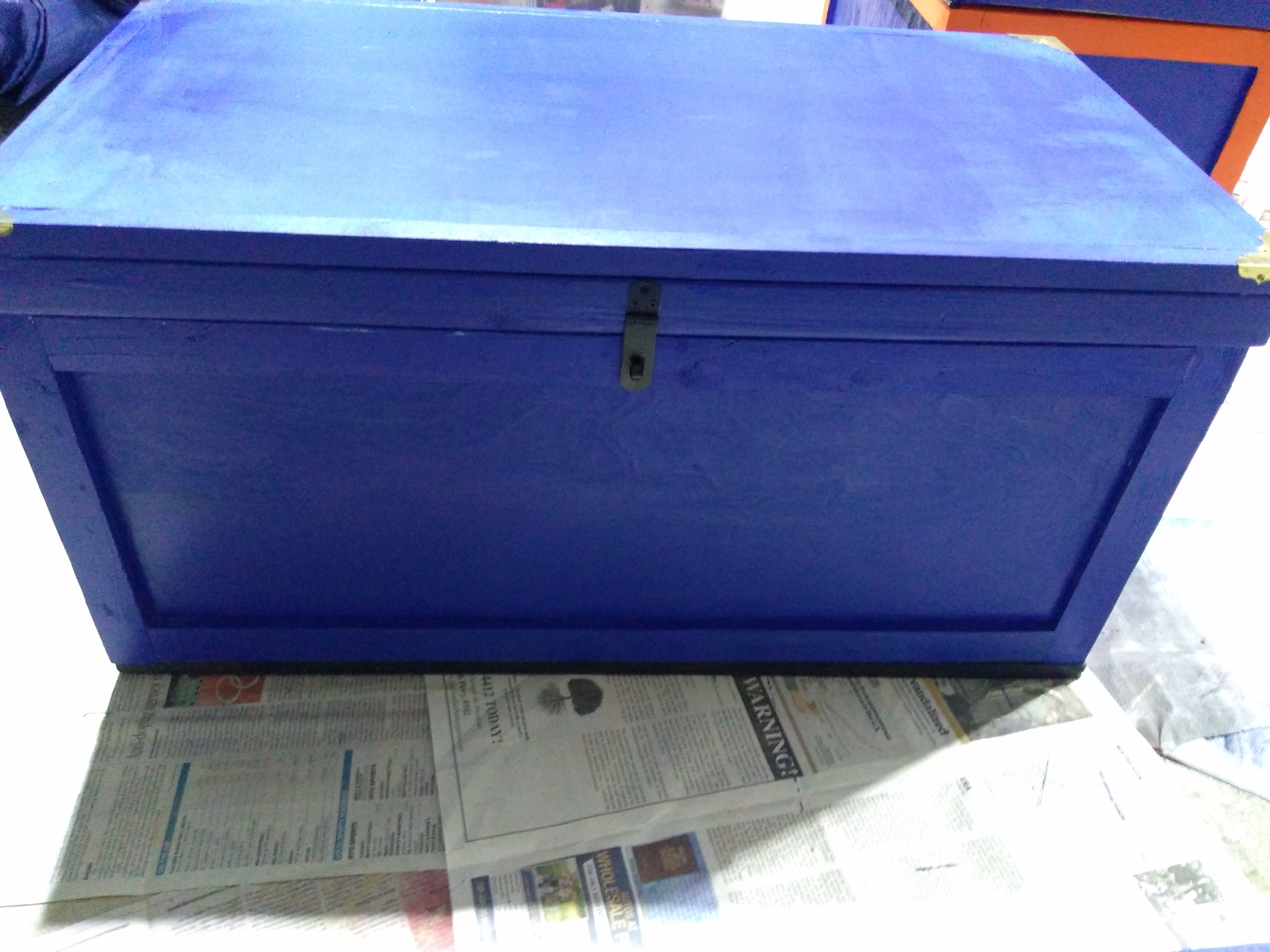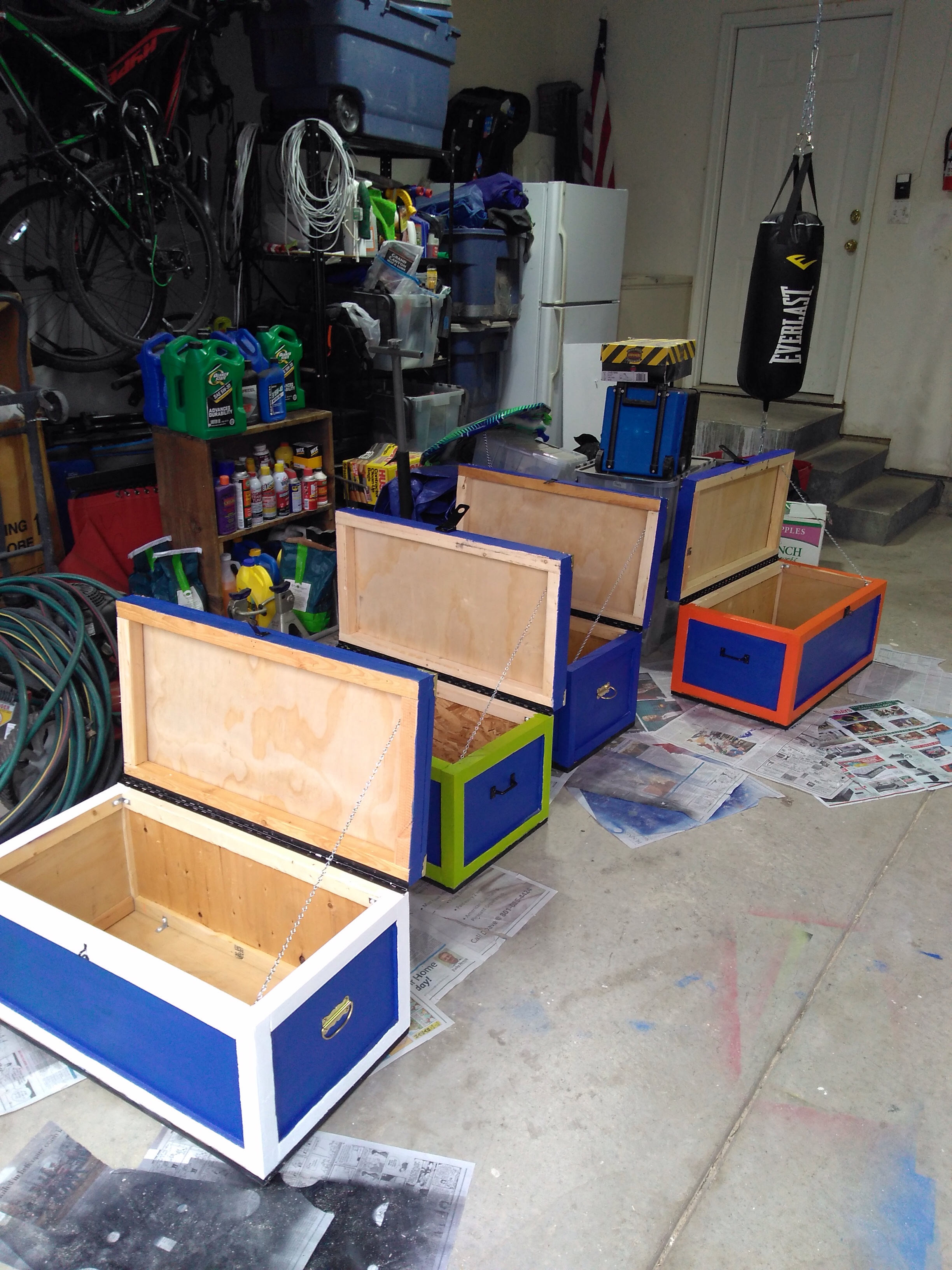 Obviously I was making these in my garage. The garage that my kids have access to everyday. You would think they'd spot their presents right away, right?
Not exactly. The kids that were getting these chests didn't actually know they were for them. I have a lot of kids, as you no doubt read in my signature block. Nothing about the chests helped the kids recognize they were for them.
That is until Christmas Eve. On the night before Christmas I personalized them. Then, Christmas morning, I wrapped the tops.
As they kids opened their presents they recognized why each was their own.
My son who wears number 15 on his high school football team is a big Broncos fan.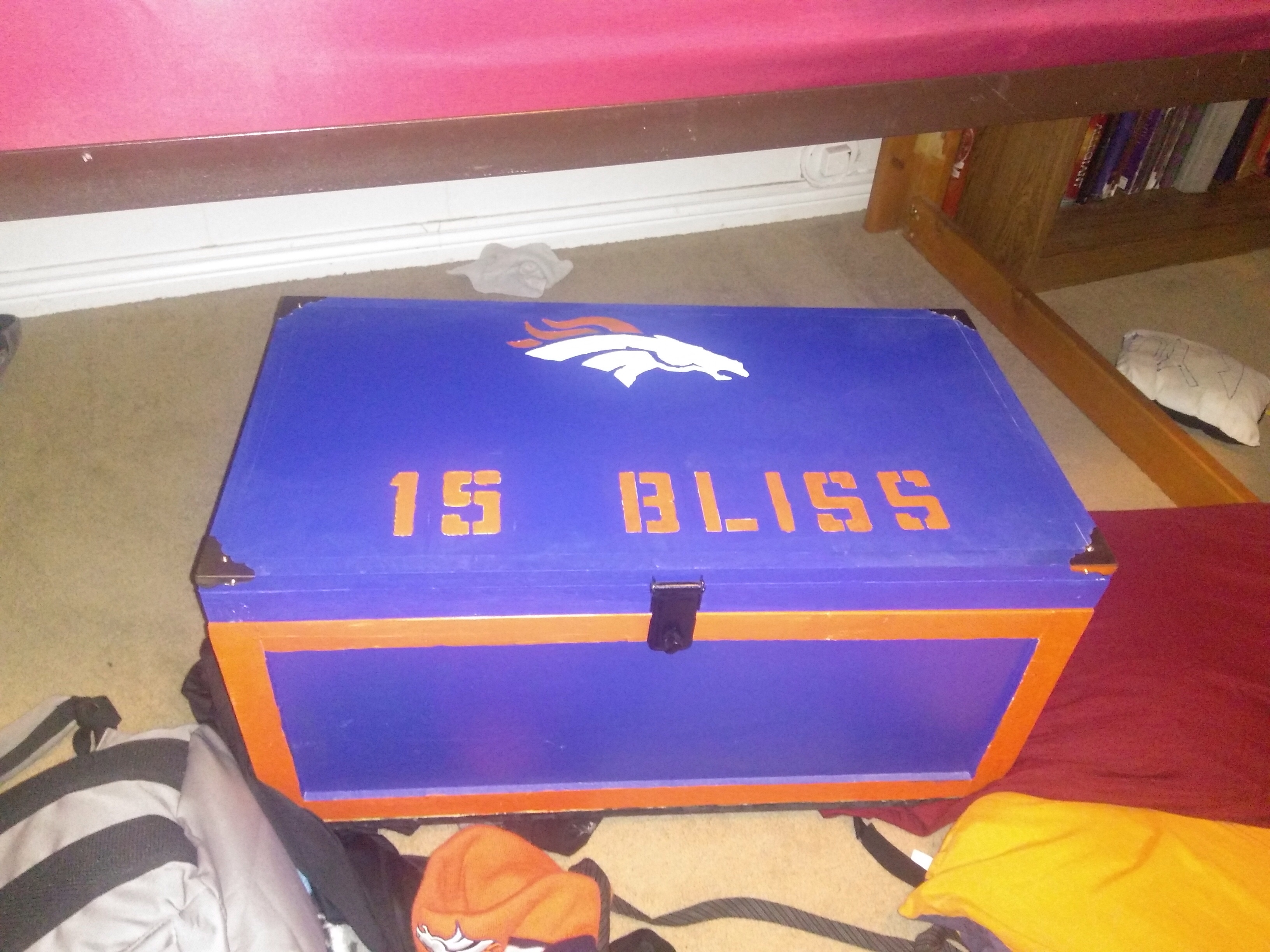 My son who is a Seahawks fan graduates soon. In a clueless father moment, I decided I to put his graduation year on his chest. I did have a son graduate a year early. I don't think this one will. He's a 2021 graduate. He decided that number 20 on the Seahawks, Rahsaan Penny, was an admirable player and he'd keep the number.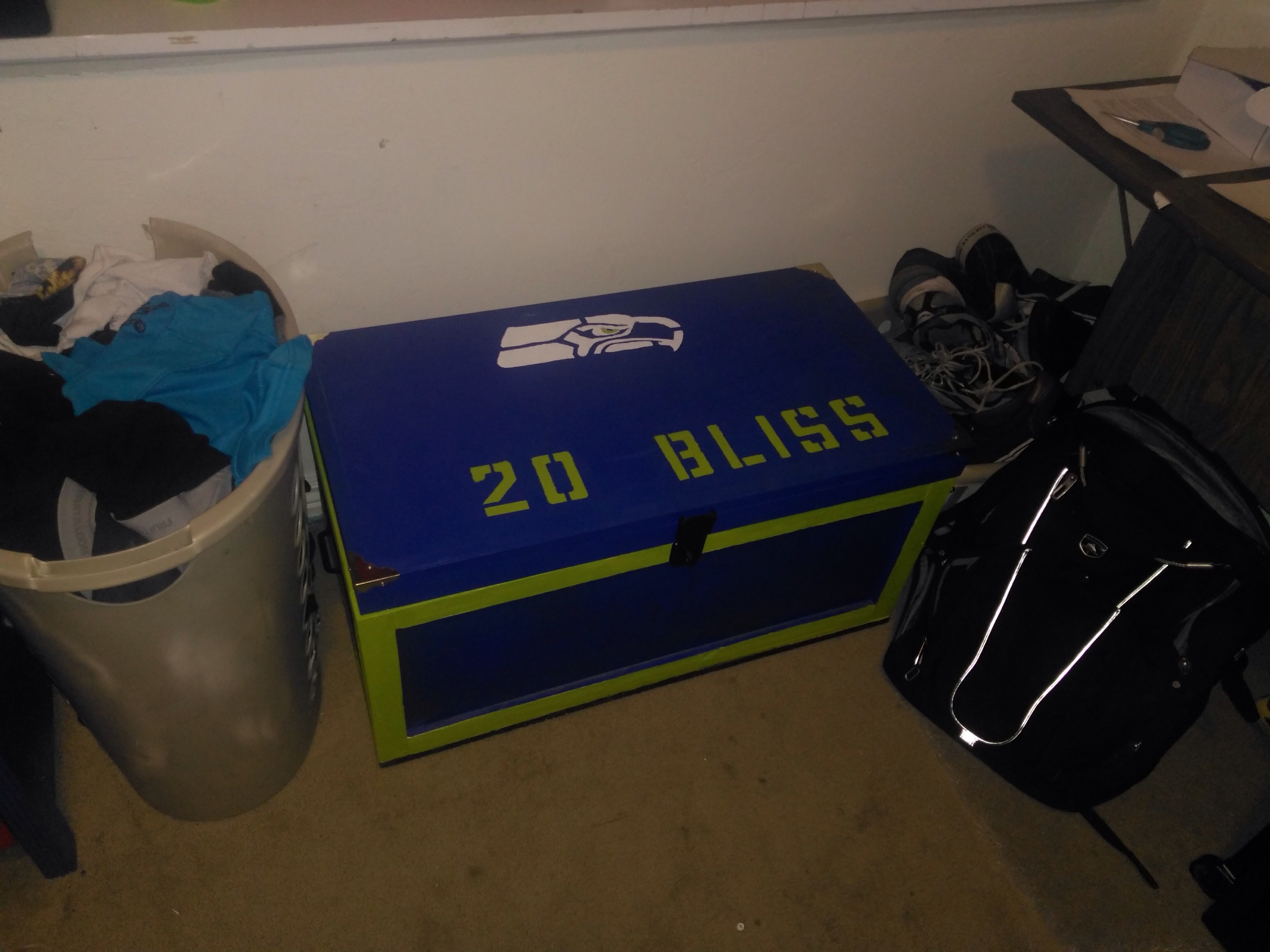 My daughter started attending BYU this year.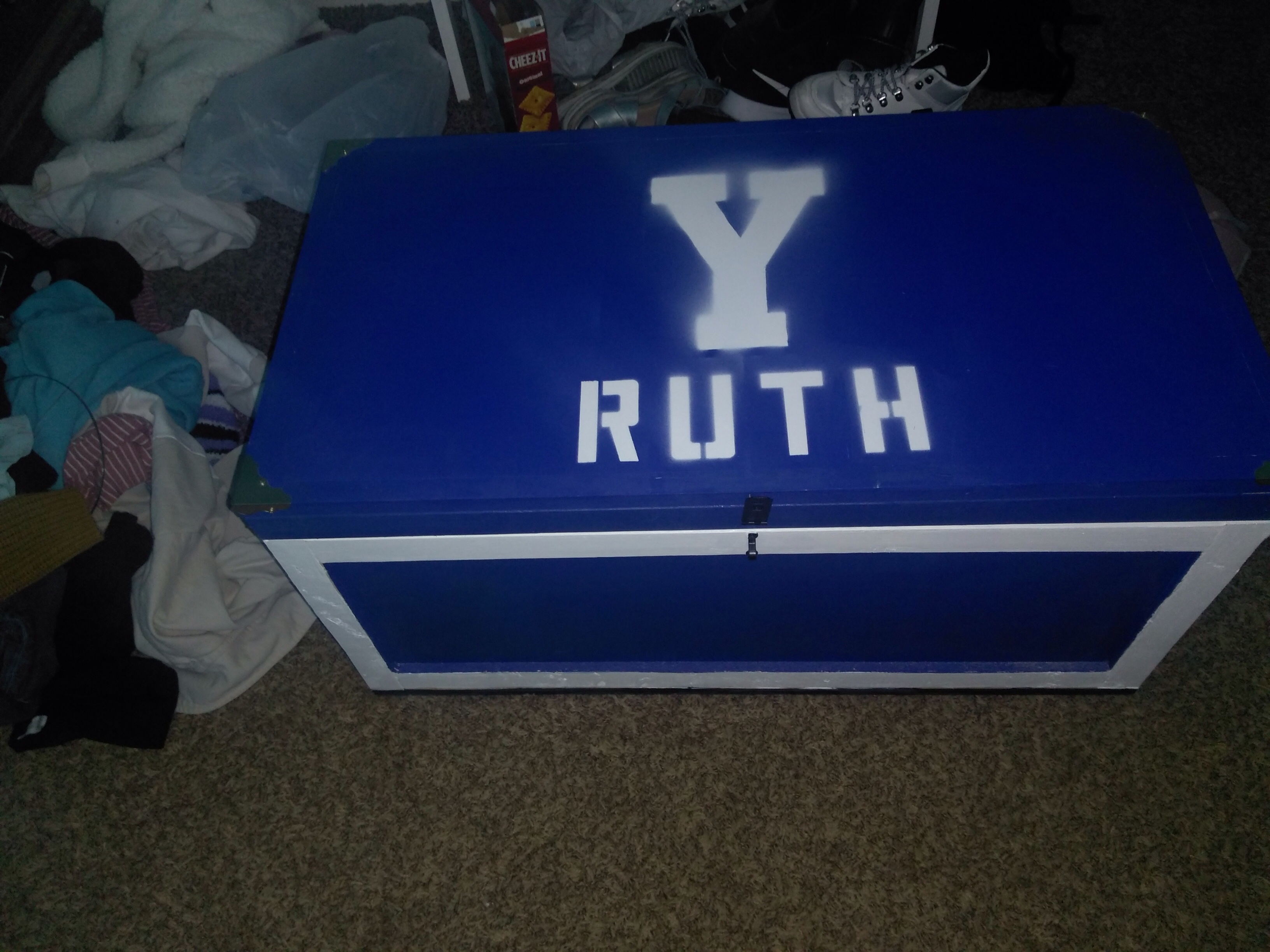 Another daughter is planning to serve a mission for the Church of Jesus Christ of Latter-day Saints.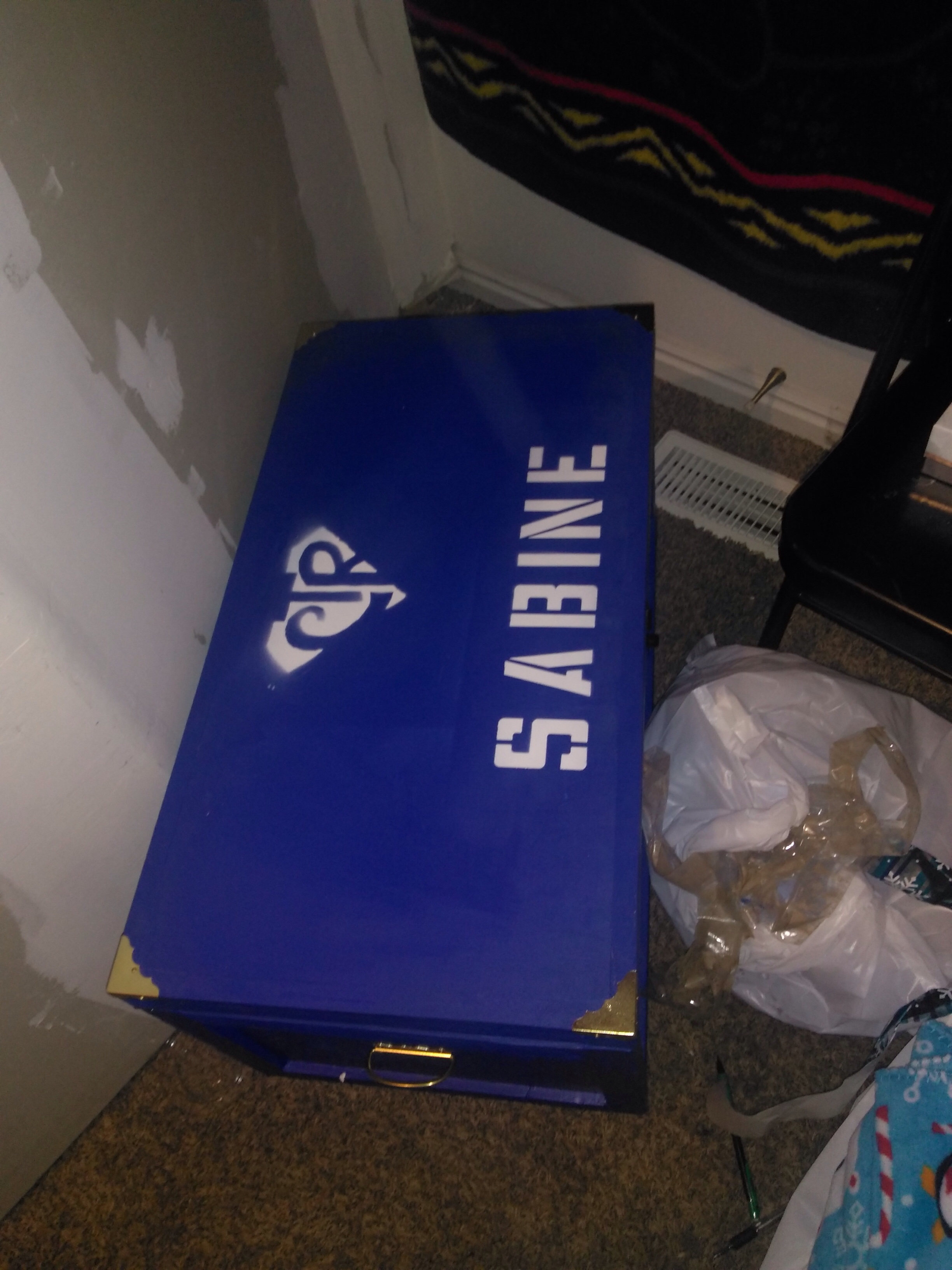 CTR stands for Choose The Right.
It took about 3 months to build all four chests. Fortunately, I enjoy woodworking, and working from a plan of my own design I was able spend time thinking about each kid and how much they would enjoy them.
I've designed and built these chests to last a long time. All the kids liked them. Hopefully they will enjoy them for many years.
At the very least I'm just glad I had a chance to give more than I received.
Rodney M Bliss is an author, columnist and IT Consultant. His blog updates every weekday. He lives in Pleasant Grove, UT with his lovely wife, thirteen children and grandchildren.

Follow him on
Twitter (@rodneymbliss)
Facebook (www.facebook.com/rbliss)
LinkedIn (www.LinkedIn.com/in/rbliss)
or email him at rbliss at msn dot com

(c) 2020 Rodney M Bliss, all rights reserved