The Four Most Exciting Words In Sports
It's not,
Gentlemen, start your engines.
Today is a special day. You didn't see any big announcements. There were no parades, or celebrations, or even any news coverage. But, it's a momentous day.
Here in Utah, the snow on our mountains extends down to our valley floor. We got a light snow this morning, but by the afternoon it cleared up.
In Arizona, it's sunny and beautiful. No snow. The grass is green. The sky is blue. And grown men walked out into the Arizona sunshine in shortsleeves and baseball caps to play a kid's game. For it's baseball that has brought them here.
Two weeks ago the groundhog didn't see a shadow and predicted an early Spring. But, today is really the start of Spring. Buried in the middle of February, one of the coldest of Winter months, the year is budding. It's a start.
Year will bud and grow. Full practices start next week. Opening day is a month away. And then the regular 162 game season will wind it's lazy way through the summer and finally bring us to the magical end of every season. The playoffs will start and finally in late October and possibly early November, we'll enjoy another Fall Classic.
By November, depending on when the playoff teams are from, we might again have snow. As the season ends, the snows will come again and we'll enjoy the holidays while we again wait for the cycle to start again next Spring.
Some people describe baseball as a boring game. I understand their objections. But, to me, it's a perfect game. With 90 feet between the bases. 60'6″ from the pitchers mound to home plate. The deep green of the outfield grass. Row after row of seats and in the outfield, bleachers. The smell of hotdogs and beer. The sounds of a crowd. The crack of a ball off a bat, and the thud of it finding it's way into a fielders glove.
Baseball isn't for everyone. But, if you ever let it get into your blood, it will hook you worse than any drug. It will consumer your summer months listending to the radio. You'll drive three hours from Shreveport, LA to Dallas to catch a night game and drive back to Shreveport in time to go to work the next day.
Boring? Maybe like classical music. But, if you become a fan, you start to hear that music in your sleep and long for it during the cold winter months.
Yes, today the four most exciting words in sports are spoken,
Pitchers and catchers report
Spring has finally come to the snowy mountains of Utah and the rest of the country.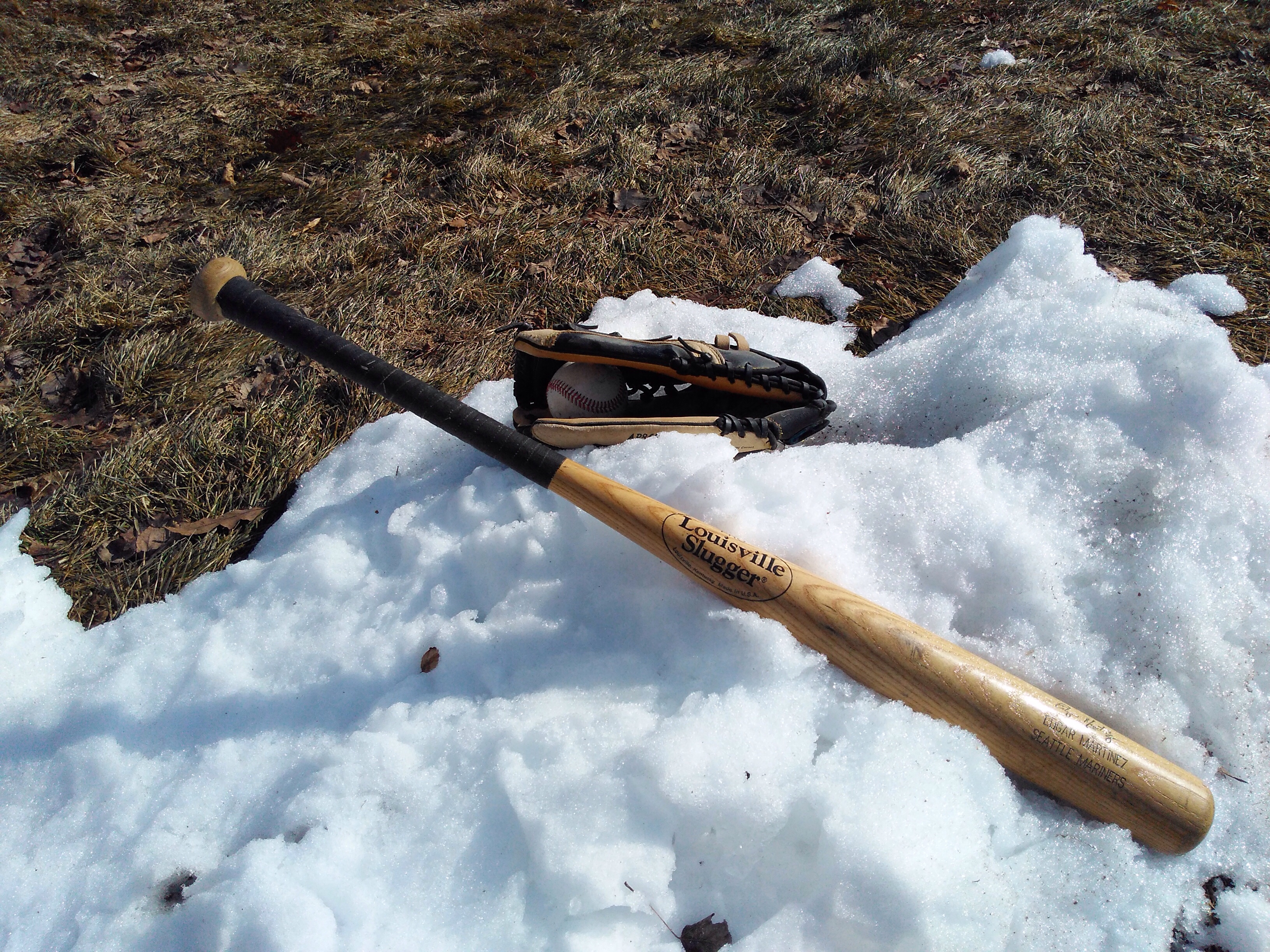 Rodney M Bliss is an author, columnist and IT Consultant. His blog updates every weekday. He lives in Pleasant Grove, UT with his lovely wife, thirteen children and grandchildren.

Follow him on
Twitter (@rodneymbliss)
Facebook (www.facebook.com/rbliss)
LinkedIn (www.LinkedIn.com/in/rbliss)
or email him at rbliss at msn dot com

(c) 2020 Rodney M Bliss, all rights reserved