Book Review: Muddling Through – Perspectives on Parenting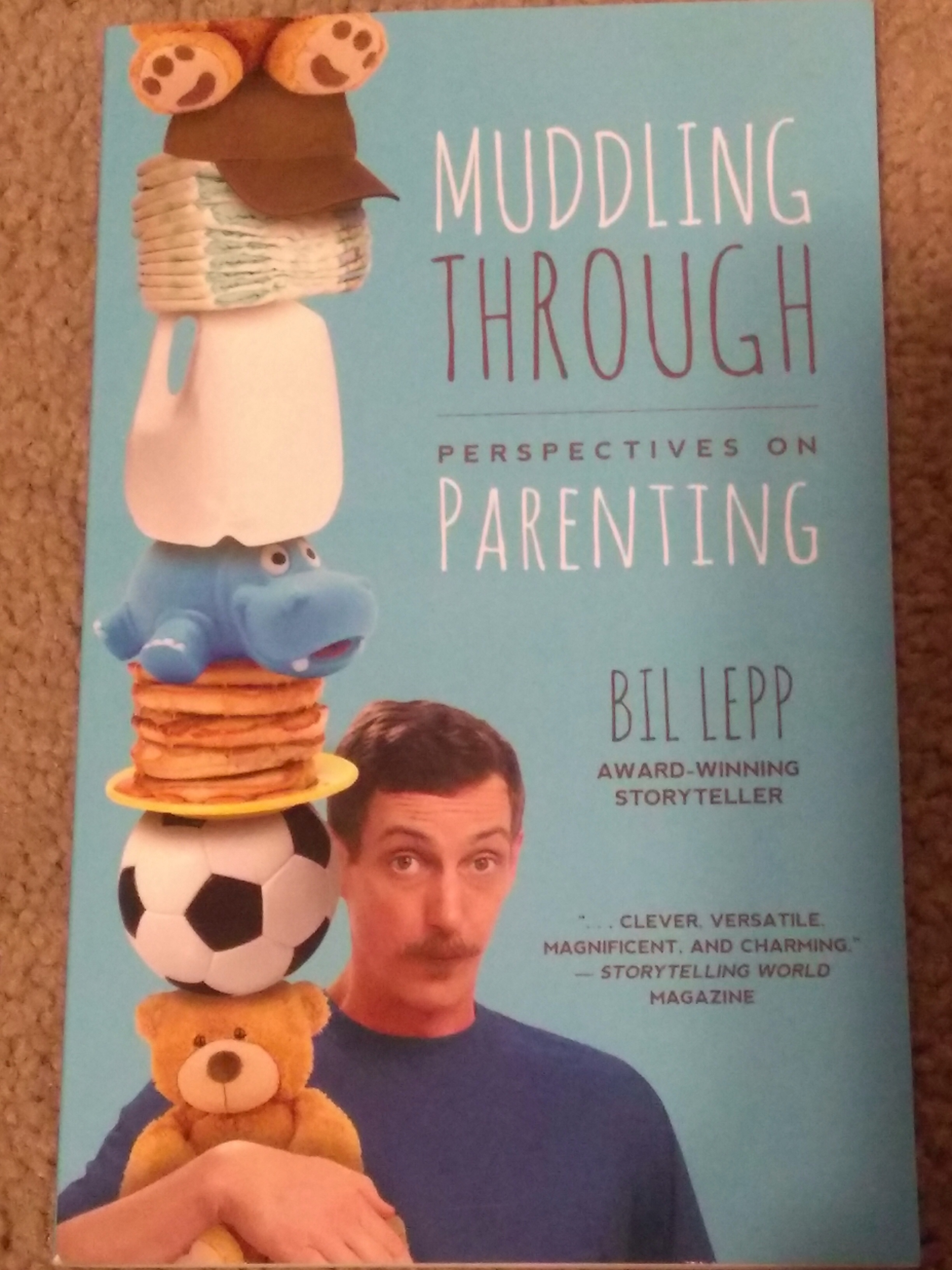 Muddling Through is written by Bil Lepp. Bil Lepp is a liar. He's from West Virginia and has won the West Virginia Liar's contest five times.
So, any advice that Lepp dispenses in his book can be dismissed as the ramblings of a liar. They can be, but should not . Some of the stories and lessons he offers are useful and valuable. All of them are funny.
I've heard Lepp speak at the Utah's Greatest Liar's Competition. He's a very engaging speaker. Or "teller" as participants in storyteller systems are called. In Muddling Through, Lepp does not try to being anything he is not. His book is loosely organized. His lessons are simple and illustrated by stories from his own experience. . .which may or may not be true.
Lepp, like any good liar, pushes his stories just slightly past the point of ultimate truth and into the realm of the absurd. But, a genuine shines through. A deep love of family and his children. And practical and humorous lessons. At 110 pages (many with illustrations) Muddling Through is a book that can be read in a couple of hours at the most.
What I Liked
Lepp's storytelling is unrivaled. There were times I laughed out loud. He also doesn't get too caught up in the finer details of parenting. I mean, he understands that some of the advice will be specific to his own family. And he's okay with that. And so are we.
What I Didn't
There wasn't much I didn't like. I'm sure there was something, but I can't seem to remember what it was. Maybe it could have been a little longer.
What It Means To You
If you like funny stories, you'll like this book. If you have kids, you'll like this book. If you ever plan to have kids, you should bread this book. . .and I'm pretty sure you'll like it. If you have no sense of humor, you should buy this book and it might help you get one.
My Rating
Four out of Four stars
Stay safe
Rodney M Bliss is an author, columnist and IT Consultant. His blog updates every weekday. He lives in Pleasant Grove, UT with his lovely wife, thirteen children and grandchildren. Order Miscellany II, an anthology including his latest short story, "The Mercy System" here

Follow him on
Twitter (@rodneymbliss)
Facebook (www.facebook.com/rbliss)
LinkedIn (www.LinkedIn.com/in/rbliss)
or email him at rbliss at msn dot com

(c) 2022 Rodney M Bliss, all rights reserved