Another Senseless Baseball Post?
Yup.
Baseball is like Country music.
Many people love it.
Other people think those first people are idiots
This is the hardest time of year for baseball fans. The World Series wrapped up months ago. And Spring Training is still a month away.
But, the last week of January gets a dose of Baseball juice and this year it was juicier than normal. This is the week that Hall of Fame ballots are revealed.
Baseball's Hall of Fame inductees are chosen by the Baseball Writers of America. There's even a club. I think it's called The Baseball Writers of America. . .Club.
Anyway, five years after a player stops playing baseball he is eligible for the Hall of Fame. He remains eligible for 10 year. If he doesn't get elected in that time he's no longer eligible. If he gets more than 75% of the vote, he's in. However, if he fails to get at least 5% of the vote, he's no longer eligible, even if it hasn't been 10 years.
Some players, like Seattle Mariners great Ken Griffey Jr, get elected on the first ballot. Other players, like Seattle Mariners almost-as-great Edgar Martinez, get elected on their 10th ballot. Only one player, the truly great Mariano Rivera ever got 100% of the voters on the first ballot. (Rivera played for some team back East that escapes my memory right now. . . .not gonna give Yankees the exposure!)
The Baseball Writers each get to vote for up to 10 players on their ballots. It's not unusual for a writer to return an empty ballot. In other words, that writer doesn't think any of the current crop should get in.
You would think in a sport as statistics-heavy as baseball it would be easy to figure out who should be in or not. You look at how the player performed against his peers. We have statistics going back more than 100 years. Here's the stats for a one of the players who was on the ballot this year.
22 years in the Majors
All time home run leader with 762
Seven time National League MVP
14-time All Star
.298/.444/.607 (Take my word for it, this is a great batting/slugging/OBS line)
2,558 walks (most of any player ever)
1,996 Runs batted in (#4 all time)
162.7 WAR (an obscure baseball metric that measures a player against other players in the same position. This is 4th highest total in history behind just Babe Ruth, Walter Johnson and Cy Young.)
Seems like a pretty good resume, right?
It's a GREAT resume. He didn't get in on the 1st ballot. He didn't get in on the 2nd through the 9th ballot. This year was his last year of eligibility. He got 66% of the vote and is no longer eligible for the Hall of Fame. (Although a Veterans committee made up of current Hall of Fame members could vote him in.)
Here's another guy who was on the ballot this year. A pitcher this time.
24 years in the Majors
Won 7 Cy Young awards (given to the best pitcher in the league each year)
1 MVP award (very rare for a pitcher)
11-time All Star
7 Times had the best ERA in the league (Runs scored against him)
354 wins (9th all time)
4,672 strikeouts (3rd all time)
Two World Series titles
139.2 WAR
He was a monster on the mound. He also didn't get in. And on his final ballot he garnered just 65.2% of the vote. He's also out.
Pete Rose played for the Cincinnati Reds. In his 23 year career he managed to collect more hits than any player before or since: 4,256. He's not in the Hall of Fame. He bet on baseball while he was manager of the Reds, and that's one of the baseball's unforgivable sins. Pete agreed to a lifetime ban from the game including not being eligible for the Hall of Fame.
You may not have heard of Pete Rose. But, you have no doubt heard of Joseph Jefferson Jackson. Better known by his nickname, Shoeless Joe Jackson. The movie "Field of Dreams" features his character. Also, "Eight Men Out" tells the story of the 1919 Chicago "Black" Sox who colluded with gamblers to throw the World Series. They got banned from baseball.
Many people, (including Kevin Costner's character in Field of Dreams) think Shoeless Joe belongs in the Hall of Fame. The man has been dead for 70 years and hasn't played in over 100 years. But, baseball is not interested in forgiving the unforgivable sin.
So, Rose and Jackson are out of the Hall for gambling. What about those two players I referenced above? Well, the first one is Barry Bonds. The second is Roger Clemons. Despite never failing a drug test, both are STRONGLY suspected of using performance enhancing drugs.
And that has joined gambling as an unforgivable sin. In addition to Bonds and Clemons, Sammy Sosa just aged off the Hall of Fame ballot. Sosa is the only player to hit over 60 homeruns three years in a row. Back in 1995, he and Mark McGuire put on a summertime spectacle as they chased the homerun record held then by Roger Maris at 61. (Maris is also not in the Hall, but only because despite holding the HR record, his other stats just weren't good enough.) You may remember that McGuire finished that year with 70 round trippers. McGuire and Sosa were both juicing that year. The homerun record was broken a few years later by a juiced up Barry Bonds who hit 73.
So, as a baseball fan, I say, so long to the Rocket, Bonds and Sosa. They join Shoeless Joe and Charlie Hustle as Hall of Fame-worthy athletes whose actions made them unpalatable to the voters. And I couldn't be happier.
Oh, and David Ortiz, the great Boston Red Sox slugger was elected on his first ballot as the only inductee this year, after there were none last year.
There was one other name that appears on the ballot first time this year, who would have been an automatic first ballot if not for performance enhancing drugs.
Alex Rodriguez got 34.3% on his first ballot. Only 9 more year until he too can join the others on the outside looking in.
That's the end of the post, but here are some baseball pictures from my office.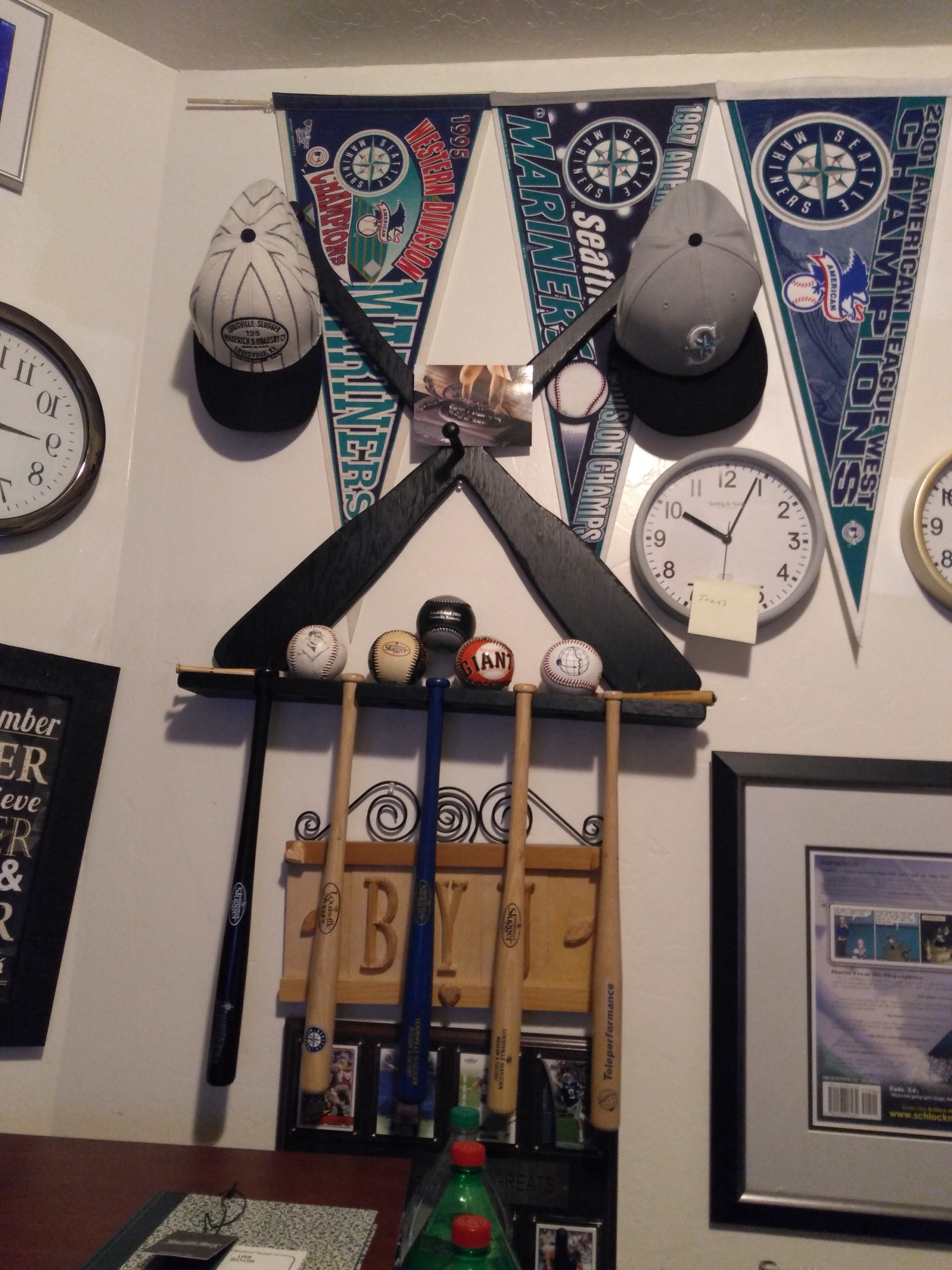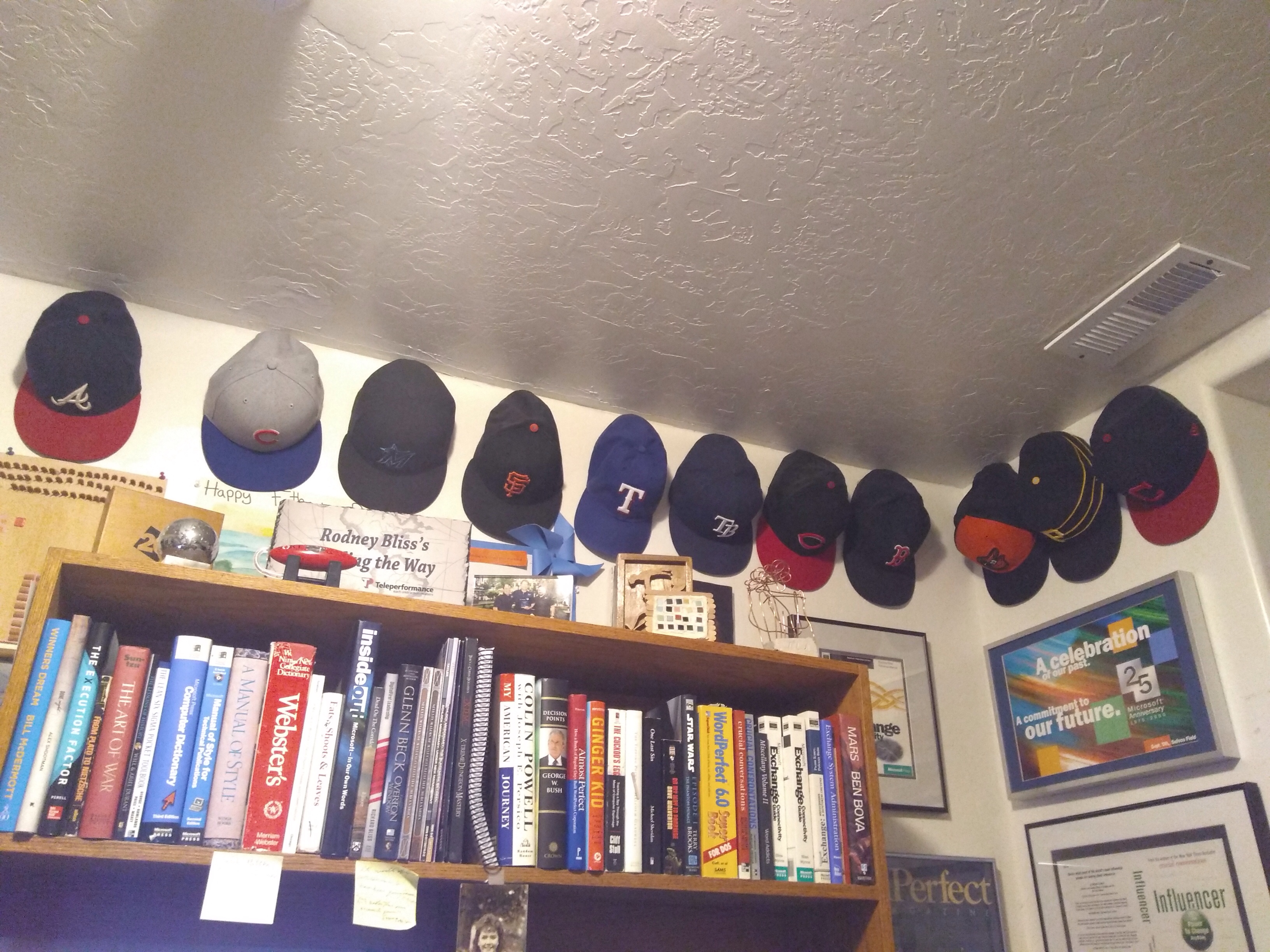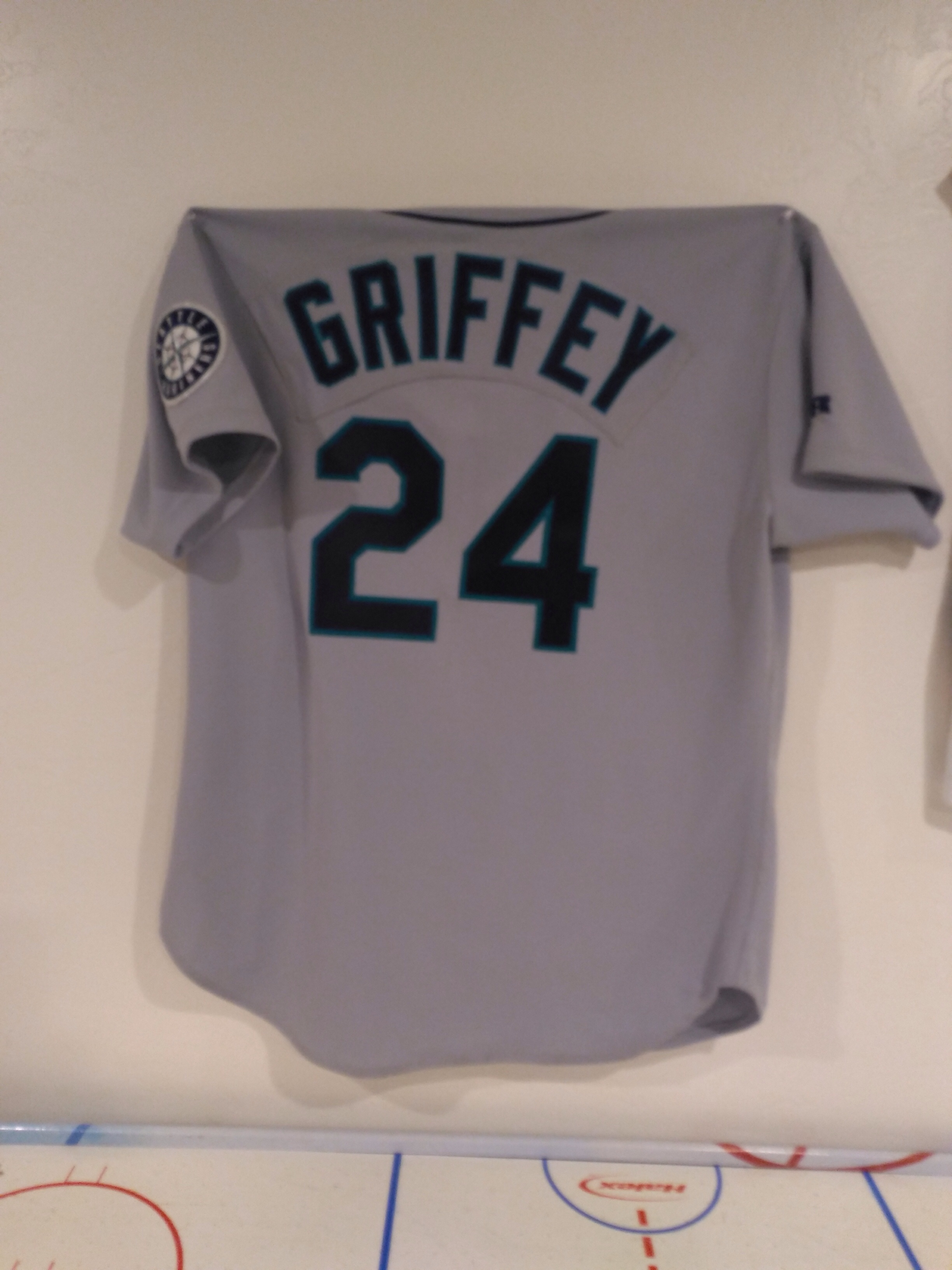 Stay safe
Rodney M Bliss is an author, columnist and IT Consultant. His blog updates every weekday. He lives in Pleasant Grove, UT with his lovely wife, thirteen children and grandchildren. Order Miscellany II, an anthology including his latest short story, "The Mercy System" here

Follow him on
Twitter (@rodneymbliss)
Facebook (www.facebook.com/rbliss)
LinkedIn (www.LinkedIn.com/in/rbliss)
or email him at rbliss at msn dot com

(c) 2022 Rodney M Bliss, all rights reserved