Super Moon Fail
You might have heard we had a big moon this month. No, I mean a REALLY big moon. Biggest in 70 years. It was in all the papers.
I love looking at the sky. I'm a sucker for a science story. The Hubble telescope is one of the coolest things I think NASA has ever done. Maybe it's my love of science fiction and science fact. I'm a sucker for any sort of science link on my newsfeed.
New information on the formation of the moon Titan

Mysterious shiny spot on Ceres explained

New test might detect Dark Matter for the first time
Those are fascinating stories. And, like most celestial events, they can't be detected with the naked eye. In fact, very few heavenly events can be seen without the help of a telescope. That's what made the following headline so crazy sounding
How to watch tonight's Supermoon
But, maybe they were pitching a live stream? Maybe they wanted to let you know if you live in Antarctica or someplace, how you could see it?
Nope
The body of the article actually explained,
Where to watch the November supermoon

The moon will be easy to spot in any place with clear skies across the northern hemisphere.

How to watch the November supermoon

With the moon appearing larger than it has in over 70 years, astronomy fans will simply need to look up to the skies to spot the supermoon.

There will be no need for telescopes or any other specialist equipment.
Think about that. Not the moon, we'll get to that in a minute. But, think about the fact that some journalist got paid to tell you how to look at the moon. And their copy is written in such a way that it almost sounds like the moon is normally not visible, but because it's going to be so extra big this month, you will finally be able see it.
I get it if they were talking about a solar exclipse. You need instructions for how to watch a solar exclipse. Do it wrong and you might go blind. Or even a lunar exclipse which you can watch with your naked eye, they might want to write a story telling you when to watch. It's over in just a few hours and you might miss it.
But, a full moon? It's kind of hard to miss. And while it's good to know that it's going to be at its absolute fullest "fullness" at 1:52pm GMT, do we really care? Did anyone happen to get outside at 1:55pm GMT and say, "Oh man, I missed the fullest!"?
As someone who creates content on a daily basis, I know how tempting it can be to write a post about the great big full moon. Trust me, I understand that temptation. But, an article about how to view the full moon seems like the author is simply trying just a little too hard.
BTW, here's what the full moon looks like on a cell phone camera.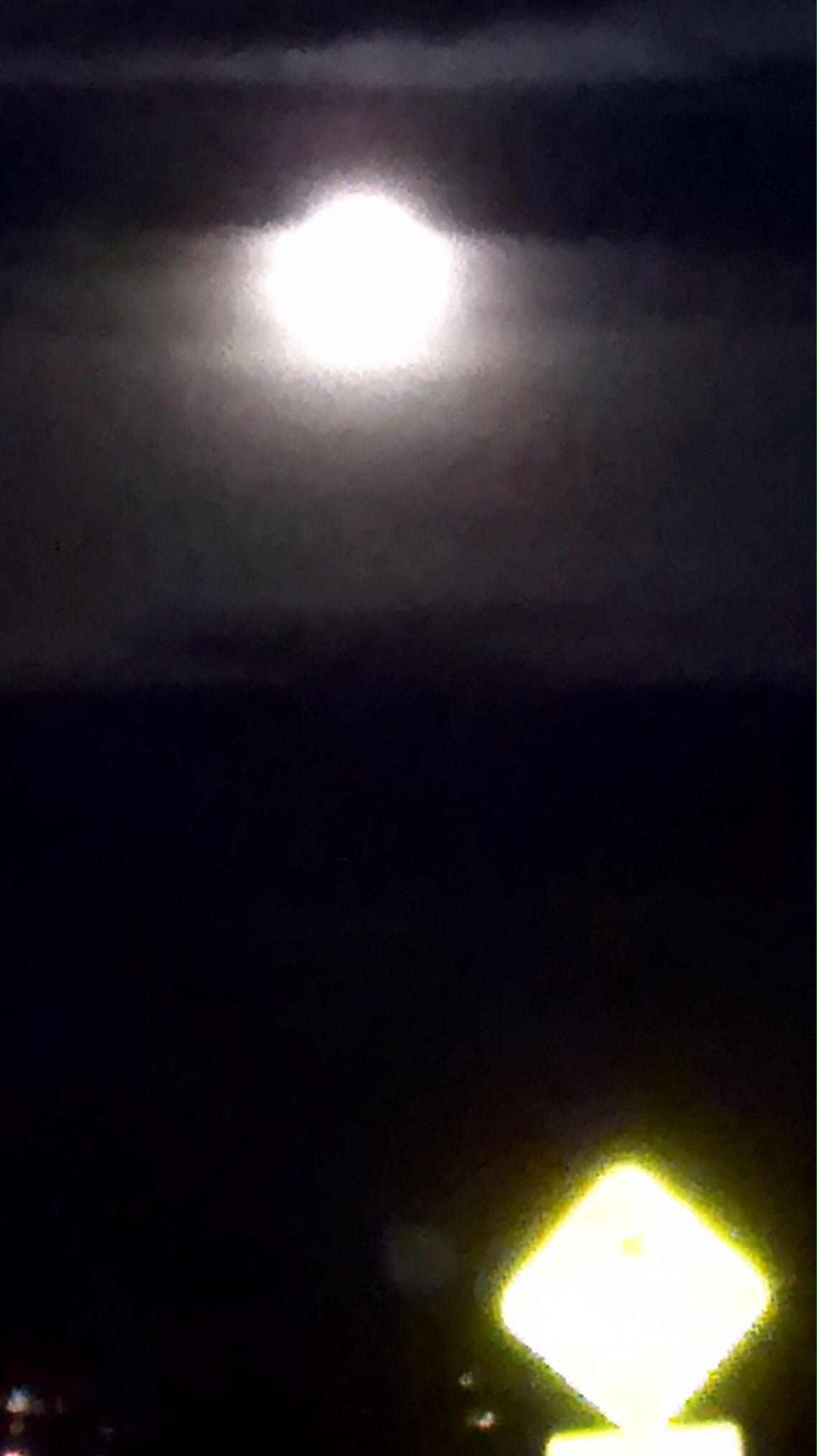 Seriously, that's the best it will do. Not sure the flash helped.
Go out tonight and look at the moon. It's that big round white thing in the sky.
Rodney M Bliss is an author, columnist and IT Consultant. His blog updates every weekday. He lives in Pleasant Grove, UT with his lovely wife, thirteen children and grandchildren.

Follow him on
Twitter (@rodneymbliss)
Facebook (www.facebook.com/rbliss)
LinkedIn (www.LinkedIn.com/in/rbliss)
or email him at rbliss at msn dot com

(c) 2016 Rodney M Bliss, all rights reserved