I Could Have Been Fishing
Summer is coming to a close. This is really my favorite time of year. However, this year I'm facing the coming fall with a major regret.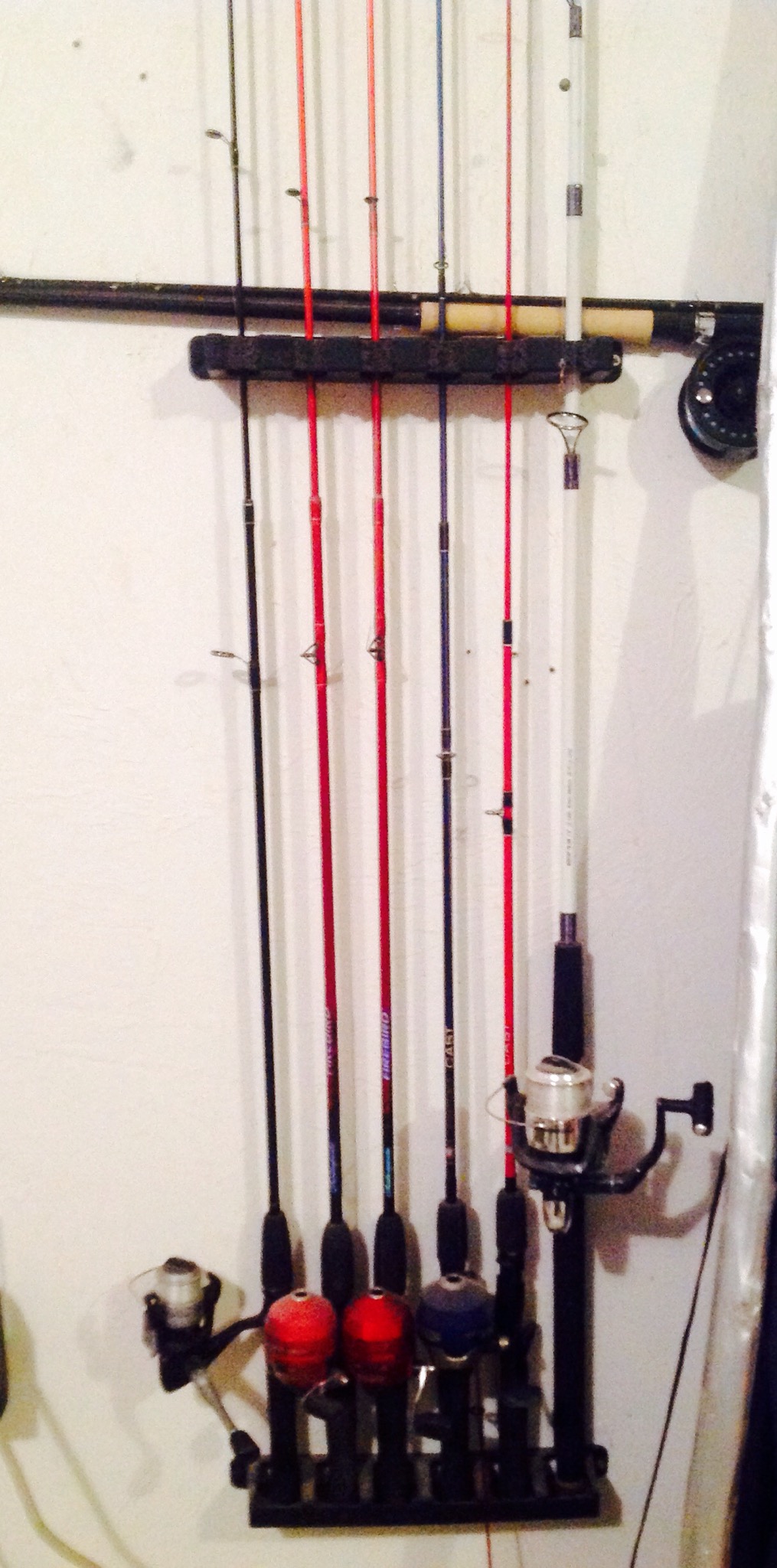 Not once did I get to see my pole tip bend as a fish literally took the bait. Not a single afternoon spent on a lakeshore watching a red and white bobber drift with the current waiting on a rainbow.
What I have been doing this summer is lots of working and lots of traveling. And that's a good thing.
I went to work for a major telecommunication company back in March. The ramp up was pretty intense. And then the travel was substantial and has become a little nuts. I'm gone ten days this month and ten days in November.
Some people got to go fishing with my gear. My son and son-in-law had some fish tales. They attended a family reunion that I had to miss because of work. Two years ago it was at that same family reunion that my then daughter's boyfriend asked me if he could marry my daughter. And he did it about 6:00 AM while we were pulling rainbows out of a small lake. Yeah, wish I could have been fishing.
I've always thought looking for work resembled fishing. Maybe it's because I love to fish and I hate to look for work and if I can make the one seem like the other, I can't hate it as much.
I spent nearly 13 months self-employed. Self-employed is what computer and IT guys call it rather than say unemployed. I did odd jobs. I wrote a lot. I got to spend an insane amount of time with my kids, but I also was looking for a position.
Here's where it looks like fishing to me. When you go fishing, you take different bait. We have one bait we make at home. It's one part diced black licorice and four parts velvita cheese. Okay, it's not really cheese, but the fish don't seem to care. We also have traditional power bait, and worms, and lures. You fish and you try to figure out what the fish are biting on today.
If one bait doesn't work, you switch to something else.
The same thing happens in a job search. You try networking. You try job boards. You try placement services.
Also in fishing if the fish where you are aren't biting, you move.
You apply locally. You apply out of state. You apply at small shops. You apply at big shops.
The advantage of the job hunt is that you can fish with multiple poles at once. Utah just changed it's law this year. You are now allowed to fish with two poles at the same time on a regular fishing license. In the past you had to pay an additional fee. But, in a job search you can fish with as many poles as you want, in as many locations as you want.
Often if you spend very much time at the same spot on the lake, you start to recognize certain fish, especially the big ones. You try like crazy to land that one. Sometimes you catch fish too small to keep. I've had job offers that would have cost me money in higher gas to accept. You have to throw those back.
During my job search I had several lines in the water. Occasionally, in fact often, the fish would steal my bait and I'd have to restart. There were a couple of REALLY big ones that I was fishing for.
In the end, you have a catch limit of one. I found a nice one and despite some travel fatigue, I'm very happy with my choice.
Of course, not as happy as if I could have spent the summer fishing.
Rodney M Bliss is an author, columnist and IT Consultant. His blog updates every weekday at 7:00 AM Mountain Time. He lives in Pleasant Grove, UT with his lovely wife, thirteen children and one grandchild.
Follow him on
Twitter (@rodneymbliss)
Facebook (www.facebook.com/rbliss)
LinkedIn (www.LinkedIn.com/in/rbliss)
or email him at rbliss at msn dot com