Because. . . Pie!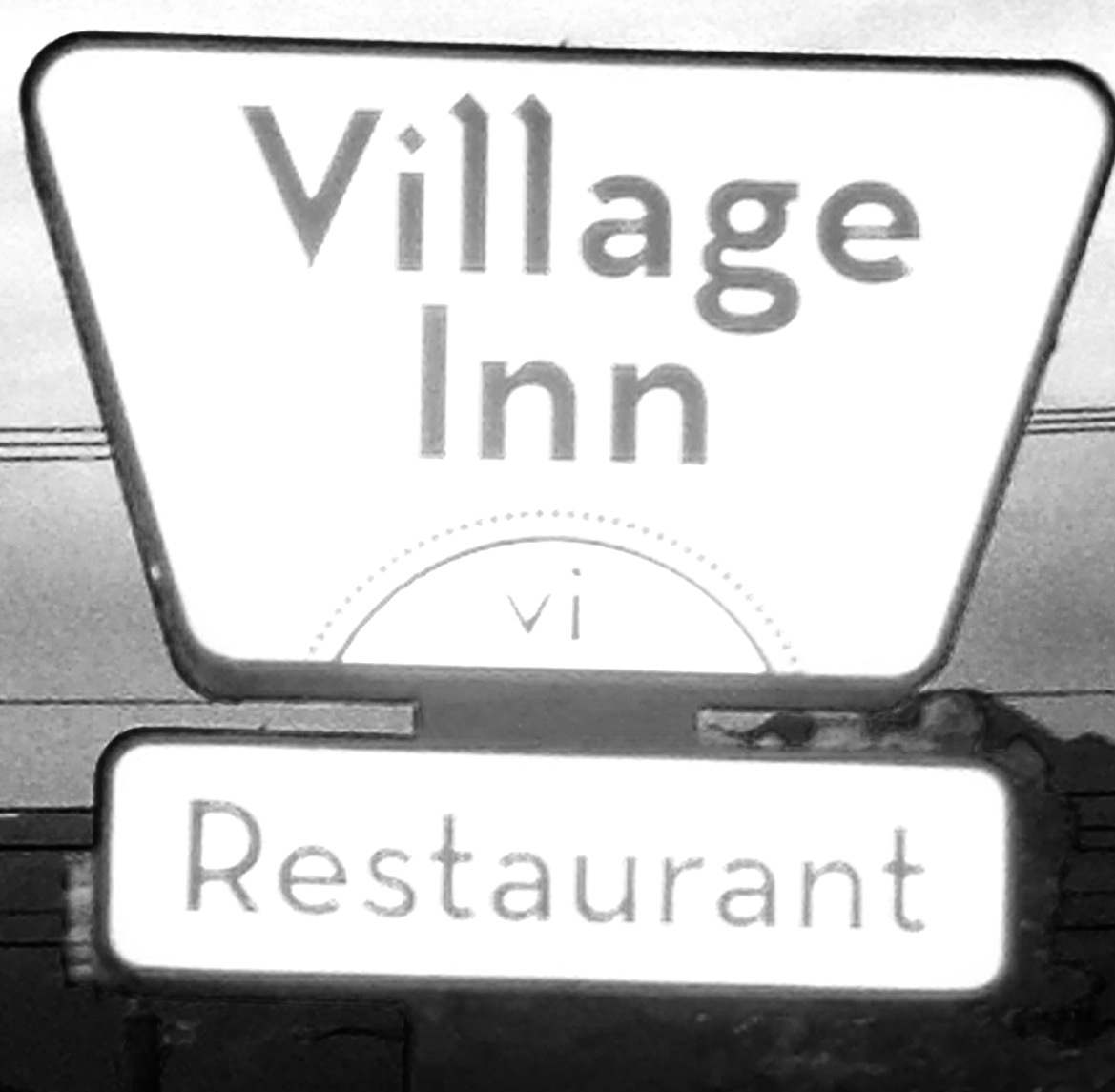 How about Village Inn?

Sure. Too bad we didn't eat here yesterday.

Why's that?

Free Pie Wednesday.
My friend Toad (yes, that's his real name) and I were looking for a place to eat last Thursday. After 11:00 in Provo, UT your choices are limited. Our first pick was Burger King (You Don't Get To Pick Anymore.) But, they closed at 11:00. Village Inn was a choice of convenience. It's about a block away from the Burger King.

As we were eating we decided we really did want pie even though it wasn't free. But, strangely the waitress never came back to ask us about desert. She didn't even bring us a check. We were slightly annoyed. However, when we got to the counter we completely changed our minds.
At what point did you know what you wanted to be when you grew up? I have a daughter who is in the ROTC and the Army Reserves. She's starting her Senior year at Utah State University. She will apply to Veterinarian grad schools and most likely get into anyone that she wants. After grad school she will go active duty and join the Army Veterinarian corps. This is a career that she charted 7 years ago. She's one of the few people I know who figured it out early.
Part of our dinner conversation was Toad discussing the process of trying to figure out what he wants to do next in his career. He's a writer, and a lot of other jobs as well. He's had quite an eventful life in 26 years.
We have many mutual friends.
You know that Robert is a writer for Forbes, right?

Yeah, we invited him to LTUE (Life, the Universe…And Well, Not Exactly Everything).

He makes something like $200,000 per year. And yet he never set out to be a writer.

At 26 he certainly didn't anticipate being a writer. And you know Howard (www.schlockmercenary.com) story. When he started doodling in 2000, he had no idea he'd be a professional cartoonist.

Yeah, he couldn't even draw.

And that's my point. You might be doing something right now that will turn into a career.
One of the best jobs I ever had was a position I ended up getting by accident, and initially I didn't want it. I was working for a large non-profit organization. A management reorganization eliminated my position. Like many companies, my company didn't want to lose a trained employee. So, they put me on the bench. For a few months, my role was to find a new position. Eventually a former manager tapped me to be on his team.
I want you to take over the monthly maintenance process. It's broken, and I really need someone to step in and fix it.

Sure, I'd love to.
I was lying. I'd seen that process. It was really screwed up. Even though I think you should accept the jobs that no one wants. I was willing to make an exception.
But, then a funny thing happened. I found that I liked it. . .a lot. I got to design new processes. I got to work across all 27 portfolios. I got to work with engineers and senior management. And in 18 months we turned the Monthly Maintenance Project from one of the biggest headaches in our portfolio to one of the biggest successes. It was one of the best jobs I ever had.
I had no idea that I'd thrive at that job. I certainly didn't go looking for it. And that was the advice for my friend Toad. To recognize that sometimes the best destinations are not the ones we set out for in the beginning.
Like our experience at Village Inn. As we approached the counter to get our bill and pay, the waitress gestured to a stack of pie boxes.
Do either of you want a pie?

Huh?

I bake them fresh everyday and it's obvious these are not going to sell today. I'd rather give them away than throw them away.

Sure.
Why? Well, because. . .pie!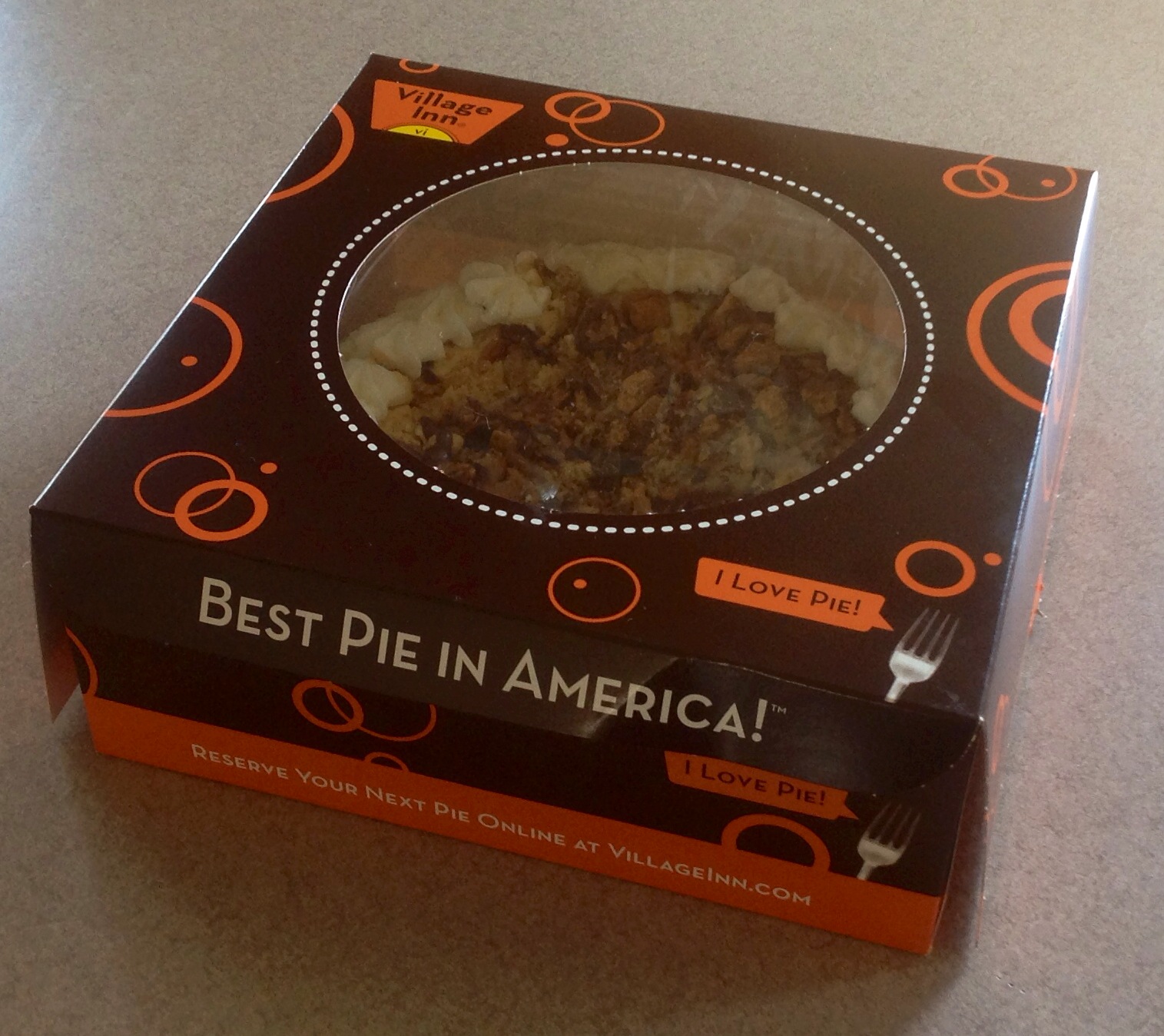 Rodney M Bliss is an author, columnist and IT Consultant. He lives in Pleasant Grove, UT with his lovely wife and thirteen children and one grandchild.
Follow him on
Twitter (@rodneymbliss)
Facebook (www.facebook.com/rbliss)
LinkedIn (www.LinkedIn.com/in/rbliss)
or email him at rbliss at msn dot com