Liar, Liar. . .Here Have An Award!
I knew he was lying. He wasn't even trying to hide it. And the crowd was openly laughing at him. The judges too.
I also knew he wasn't going to be a good enough liar. The competition was just too tough. He was better than the kids had been, though. Kids have a natural penchant for it, but lack some of the polish that adults bring to the art of lying.
April 1st is a day for pranks and gags. It's also the time of year that brings out the liars. I had the opportunity on Monday night to be the emcee for Utah's Biggest Liars competition. It's part of the world famous Timpanogos Storytelling Festival. (I know that Monday was actually March 31, but scheduling impacts our little event.)
The Liar's Contest celebrates the tall tales. We heard from eight adult liars. . .although they are referred to as "tellers" in storytelling vernacular. Here's a picture of the winners.

2nd Place and People's choice Dale Boam, MC Rodney Bliss, 2014 champion George McEwan, 3rd Place David Bullock, Founder April Johnson.
I've been involved with this competition for the past 3 years. It's one of my favorite events of the year. You might think it would be simple to tell a lie, but to win a competition like this you need to understand the format and also be entertaining. The tellers are judged on 5 criteria.
Technique: How well did the teller use the stage and mic, voice inflection, body language?

Story Development: It has to actually be a lie. The best tellers start with something completely ordinary and take you quickly into the realm of the absurd.

Originality: It has to be an original story

Effectiveness: How well did the crowd respond?

Time Limit: They have to do all of that in 6 minutes or less.
The winning story, told by George McEwan started with him flying a plane from Salt Lake to Idaho. He soon hit a thermal and got stuck. Then, while sitting on the wing eating his lunch, a flock of eagles show up and manage to spin his plane so hard his milk turns to butter. Then, the seagulls show up and after that it gets weird.
We also have a youth competition. This year, our youngest teller was 5 years old. I'm not sure I could talk when I was five. She won the Crowd favorite award. Our oldest youth teller was 13. Here's me with the young liars.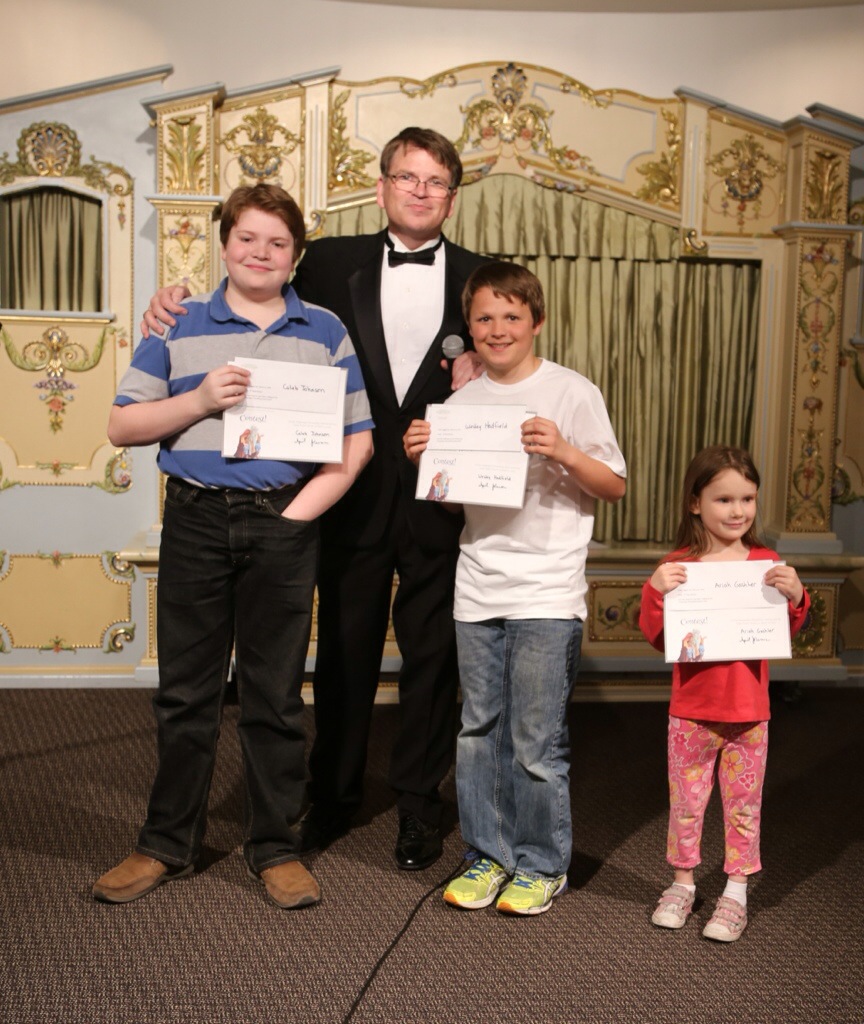 In addition to a cool t-shirt,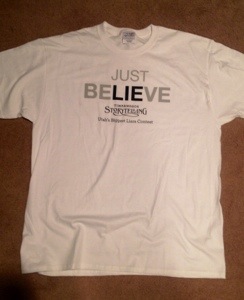 winners get a family pass to the Timpanogos Storytelling Festival in August, and a certificate. The winner gets bragging rights and a golden shovel. We never really explained why we give the biggest liar a shovel.
There's no real business tie in for this post. I suppose I should remind you that lying at work is a really bad idea. However, lying in public can sometimes win you fame and a golden shovel.
(Photo credits: Dana Johnson and Timpanogos Storytelling Festival. Used by permission)
Rodney M Bliss is an author, columnist and IT Consultant. He lives in Pleasant Grove, UT with his lovely wife and thirteen children.
Follow him on
Twitter (@rodneymbliss)
Facebook (www.facebook.com/rbliss)
LinkedIn (www.LinkedIn.com/in/rbliss)
or email him at rbliss at msn dot com