It's Here. It's Finally Here!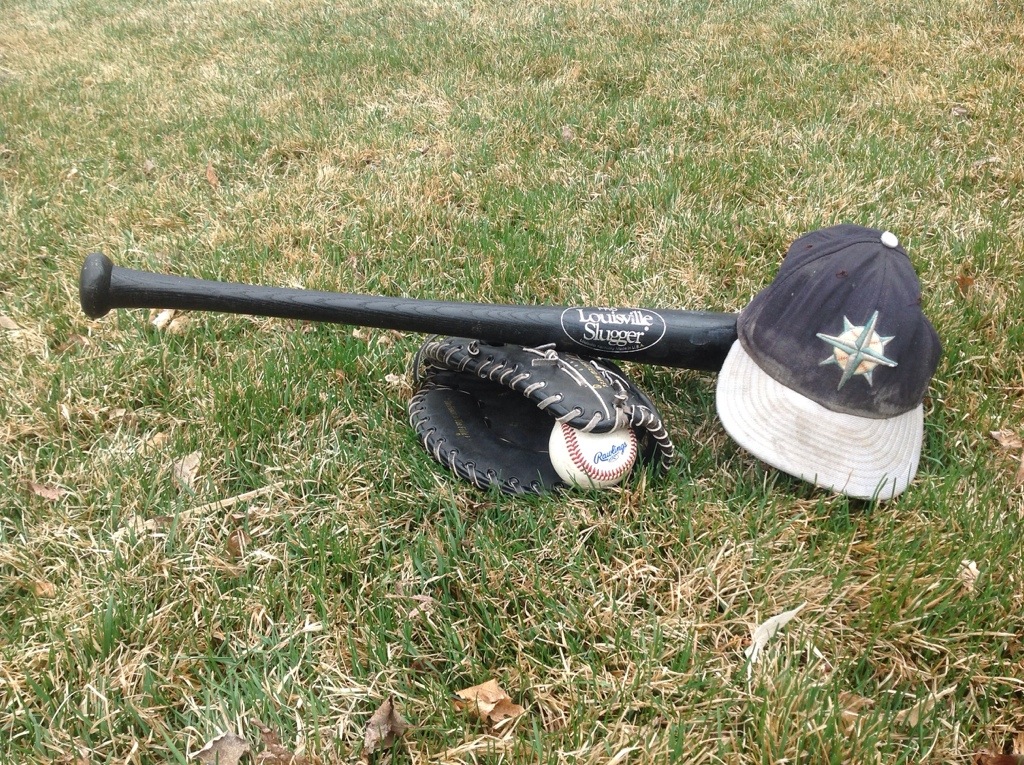 I did something today that I've done for years. I took part in a ritual that goes back to the last century, goes all the way through the 20th century and finally comes to rest in the nineteenth century. It's true origins, like all great historical events is part history, part legend and clouded with controversy.
Question, what are the two most exciting words in sports? (Yes, this is another sports column, sorry, I only do a couple per year.)
And one?
Hail Mary?
Yankees lose?
The last one's close:
Opening Day.
Some people think the two most excited words in sports are actually "play ball." And while those words are pretty exciting, they get called out multiple times per year. Opening Day is a once per year thing. Well, Opening day was actually last week as the Dodgers and Diamondbacks flew to Australia to open the season. And while today is the first games for the rest of the league, the Mariners are opening on the road. Their first home game will be April 8th, so that's another Opening Day. I guess "Opening Day" happens a few times.
What makes Opening Day so special? Three things: The future, the past and the present.
The Future
A baseball season is 162 games long. It's the longest schedule in any sport. At three hours per game on average that's 486 hours, over 8 solid days of baseball. By August, most of the teams will be out of the pennant race. The fields will be hot and dusty. The teams will be gutting it out through the "dog days."
But, in April (okay, it's started in March, but April just feels right.) In April, every team is tied. Anyone could go on a tear. Baseball is full of Cinderella teams who vastly overachieve. On Opening Day every team is a World Series contender. As fans of the game we understand that our team most likely won't be there in the September, but like daisies in spring, hope springs eternal.
The Past
More than any other sport, baseball honors it's past. The game has changed and continues to change. This year, baseball is expanding instant replay. Last year it was only for home run calls. This year it will be for additional plays. Baseball continues to move forward, but if you took today's fans and placed them in a game in 1946 when Jackie Robinson was making his debut, or 1908, the last time the Cubs won the World Series, the fans would enjoy the game just as much as fans did a hundred years ago.
Opening Day has been happening for over a century. Even during the days of World War II, baseball continued as many of the big leaguers went off to fight.
The Present
Let's face it, Spring Training games don't count. They don't count because they don't count. Managers are tweaking their lineups. Guys are working on skills and situational plays. The Spring Training records get wiped once the games start to count.
It's been 5 months since the Red Sox won the World Series. For baseball fans, the long winter of our discontent is finally over. We look forward with hope and are excited to finally have the umpires calling balls and strikes again.
Rodney M Bliss is an author, columnist and IT Consultant. He lives in Pleasant Grove, UT with his lovely wife and thirteen children.
Follow him on
Twitter (@rodneymbliss)
Facebook (www.facebook.com/rbliss)
LinkedIn (www.LinkedIn.com/in/rbliss)
or email him at rbliss at msn dot com