When Winning Is Really Losing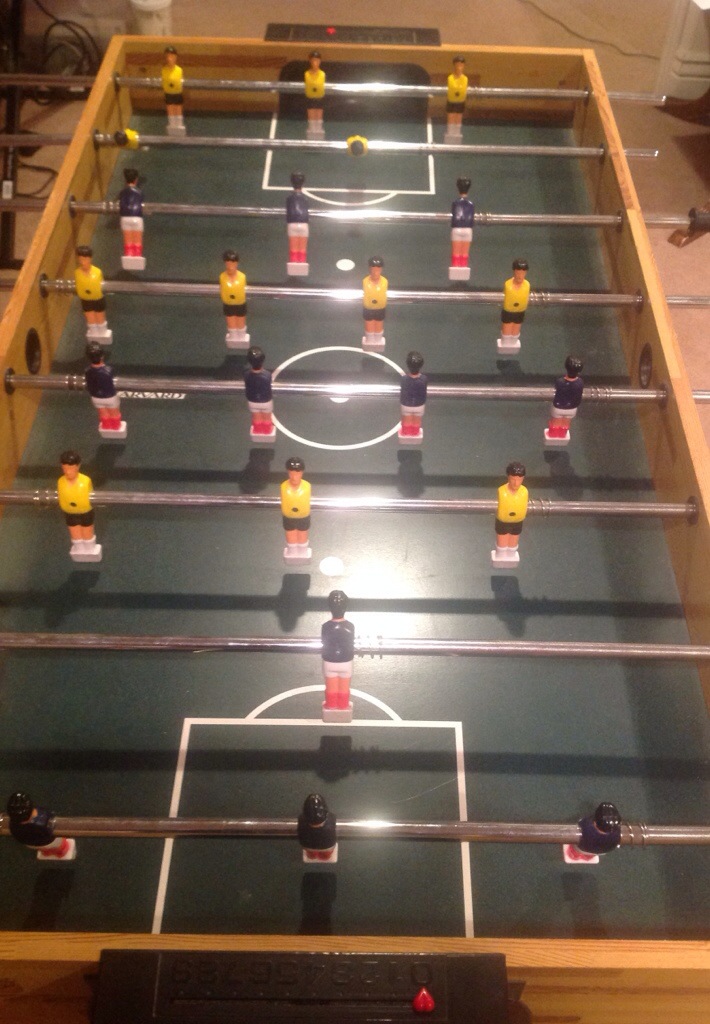 He was the Western Regional Foosball Champion.
That sounds impressive doesn't it? And this wasn't a small deal. It was Intel's Western Region. It covered the entire Western Half of the US. That's a pretty impressive area.
Wait. . .Intel?
Yes, Intel. And that's the problem. My friend Jacob was explaining to me that when he worked for Intel they started a foosball tournament and he became the overall champion for the entire Western Region.
And Intel paid you for that?

No. Of course not.

What was your "normal" job?

I was a financial analyst.
Years later, Jacob agreed that he did himself no favors by being the foosball champion. He never got a chance to see if it hurt his career since Intel sold their division and shut down their Seattle Office shortly afterward. . . it had nothing to do with the foosball tournament. . .he thinks.
Technology companies are famous for playing games. No matter if they are young hip companies or old established companies like Microsoft, games are a big part of IT life. While I worked for Microsoft, we once set up a ping pong tournament for the support people on our floor, probably because we didn't have a foosball table.
In fact, I was the one who set it up. I remember we had to figure out how to set up a double elimination tournament with 20 people. You have to set up the tournament as if you have 32 people, and then give the top 12 a bye the first round.
As the tournament progressed, it became a point of discussion and no small amount of distraction. I began to realize that having my name too closely associated with a event that didn't add to the mission of our department might not be the best thing for my career. Fortunately, people quickly forgot it was my idea and I lost in the middle rounds.
There's a fine line between blowing off some steam and taking the focus off your core business. My immediate supervisor in Support understood the purpose of the tournament and fully supported it. I think he might have even been enrolled. But, his manager had less of an idea of what we were doing. And the higher up the management chain you went the riskier it became.
And certainly by the time you become the Western Regional champion, you are getting all kinds of the wrong kind of publicity. If you are mainly known for your hobby rather than your work, don't be surprised if someone up the chain questions what they actually pay you for.
Your professional achievements should at least be as prestigious as your recreational ones. I'm not saying I would lose on purpose, but my final ping-pong ranking was in no way indicative of my ping-pong skill. And that was just the way I liked it.
Rodney M Bliss is an author, columnist and IT Consultant. He lives in Pleasant Grove, UT with his lovely wife and thirteen children.
Follow him on
Twitter (@rodneymbliss)
Facebook (www.facebook.com/rbliss)
LinkedIn (www.LinkedIn.com/in/rbliss)
or email him at rbliss at msn dot com