Holding My Breath. . .For Four Months!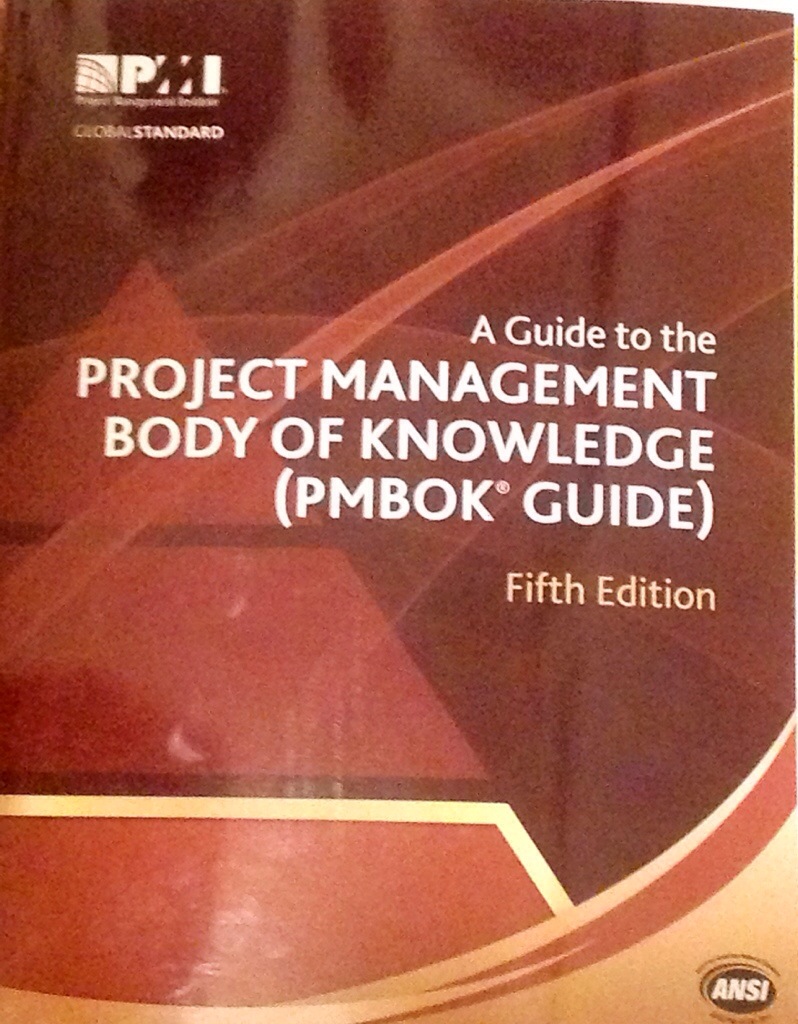 By the end, I wasn't even sure I cared anymore. I just wanted it to be over. Okay, maybe I cared a little. Actually, I cared, A LOT. I'd just been holding my breath for 4 months and I really wanted to take a breath.
Back in October I talked about taking a PMP Course (Planting For The Future.) The course ended several weeks ago. Today I took the exam. And now I was sitting waiting for my score to appear on the monitor in the exam center.
I'm not sure that's fair of test writers. I'm not sure I want my score immediately. My test had started at 9:00am and it was now after noon. How far, I wasn't sure since, like some poorly decorated casino, the testing center had no clocks. Even the computers had their display setup to hide the clock. I was pretty sure with a few keystrokes, I could get to a WIndow's command prompt. But, I'm pretty sure that might be viewed as cheating. And after slogging through 200 questions in 3 and a half hours, there was no way I wanted to do anything that might make me need to take the test again.
Not to mention the expense. The PMP exam cost $550. So, I was paying $157/hour for the privilege of answering questions on Risk and Quality and Stake Holders.
That was in addition to the $3,000 I had paid for the course. The course came with a guarantee. If I didn't pass the test, I could retake the course for free. Somehow that wasn't reassuring to me right now.
As I sat and waited for my score to appear, I thought about what had brought me to this point. I've worked in the software industry for over 25 years. I started at WordPerfect another lifetime ago. (Back To Where It All Began.) I'd worked for Microsoft. . .twice. I'd been President of a startup, and I'd been unemployed.
And it wasn't until I went to register for the PMP exam that I realized how important that time had been. See, not just anyone can take the PMP exam. You have to not only complete a course, but you have to put in time working on projects. The standard is 3500 hours. However, because of a quirk in my education background, I had to find 10,000 hours. And it had to all have been within the last 8 years. There are 2080 work hours in a year. (52 weeks times 40 hours per week.) So, in 8 years there are 16,640 work hours. I had to find 10,000 of those that had been involved with project work.
I wasn't even sure about all the companies I had worked for in the past 8 years. And the PMI people wanted addresses, phone numbers, contact names. I was saved by my vanity. I save a business card from each company I work for. And when I've been independent as I am now, I make business cards. So, I started digging through my archives and laying out the cards. Ironically the one I couldn't find was a Microsoft card. (Pro Tip: Save your business cards!)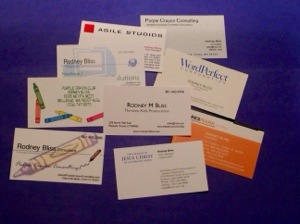 Eventually, I found more than 10,000 hours. I didn't realize until I sat down to apply for the PMP exam just how much project work I'd done.
At this point some of you regular readers might be saying,
Whoa! Hold up! Rodney, you write often about Does The Paper Make a Difference?, and you tell people I Don't Care What You Know. What Can You Do?
So, why the PMP course and the grueling test?
Because I've discovered that not everyone is like me. (It came as quite a shock, believe me!) And as much as I pride myself on judging a candidate's ability to do the job and not just go off his resume, our industry is an industry of standards and certifications, abbreviations and acronyms. The industry name itself is an acronym. I work in the IT field. I work with PCs. Even our acronyms have TLAs (three-letter-acronym.)
And just as writing a book gives you a certain position of authority, a
certification after your name does the same. I discovered that some of the things I want to do would be easier to do with an industry certification. I'm not sure it made me any better of a project manager. But, some people want to see the certification.
And that brings me back to the Prometric Testing Center in Lindon, UT, testing station 2. I could hear the computer churning through the calculations to determine whether I would be back sitting in a classroom studying more, or not.
And after four months I finally quit holding my breath.
Rodney M Bliss is an author, columnist and IT Consultant. . .and a Project Manager Professional. He lives in Pleasant Grove, UT with his lovely wife and thirteen children.
Follow him on
Twitter (@rodneymbliss)
Facebook (www.facebook.com/rbliss)
LinkedIn (www.LinkedIn.com/in/rbliss)
or email him at rbliss at msn dot com