World Famous. . .In A Small Town
Gail Halversen died today. He was 101. He lived just down the road from my little town of Pleasant Grove, Utah. He passed away in Provo.
Gail was world famous. He was a retired Colonel from the Air Force. Halversen did a lot of important things in his life. He was a career military officer. Later in life he worked for BYU.
But, that's not really why the world will remember Gail Halversen. You might know him by another name, The Candy Bomber.
During the Berlin Airlift of 1948, Halversen was a pilot flying food into Berlin. One day he noticed a group of children near the airfield. He handed one of them a couple of sticks of gum. The children took the gum and tore it into several pieces so that as many children as possible could share. The children who didn't get a fragment would smell the wrapper.
Halversen was touched. He promised to bring them more candy the following day. But, he decided to tie handkerchiefs to the candy and drop it from his plane. He told the children to watch for him "waggling his wings" to know it was him.
Soon, the effort spread. First his crew and then his squadron joined in. At first it was unofficial. But, it quickly became an official effort. Candy companies in the USA became involved. Volunteers started sewing handkerchiefs.
It's estimated that in the few months in 1948 and 1949 that Operation Little Vittles was in operation they dropped over 23 tons of candy and 250,000 parachutes.
Later in life Halversen organized candy drops in Iraq, Kosovo and Bosnia. He also participated in reenactments all around the world.
I never go to meet Halversen. But, we both did volunteer work with Follow The Flag, an organization here in Pleasant Grove.
Halversen will be missed. He was someone who left the world a better place for him having been in it.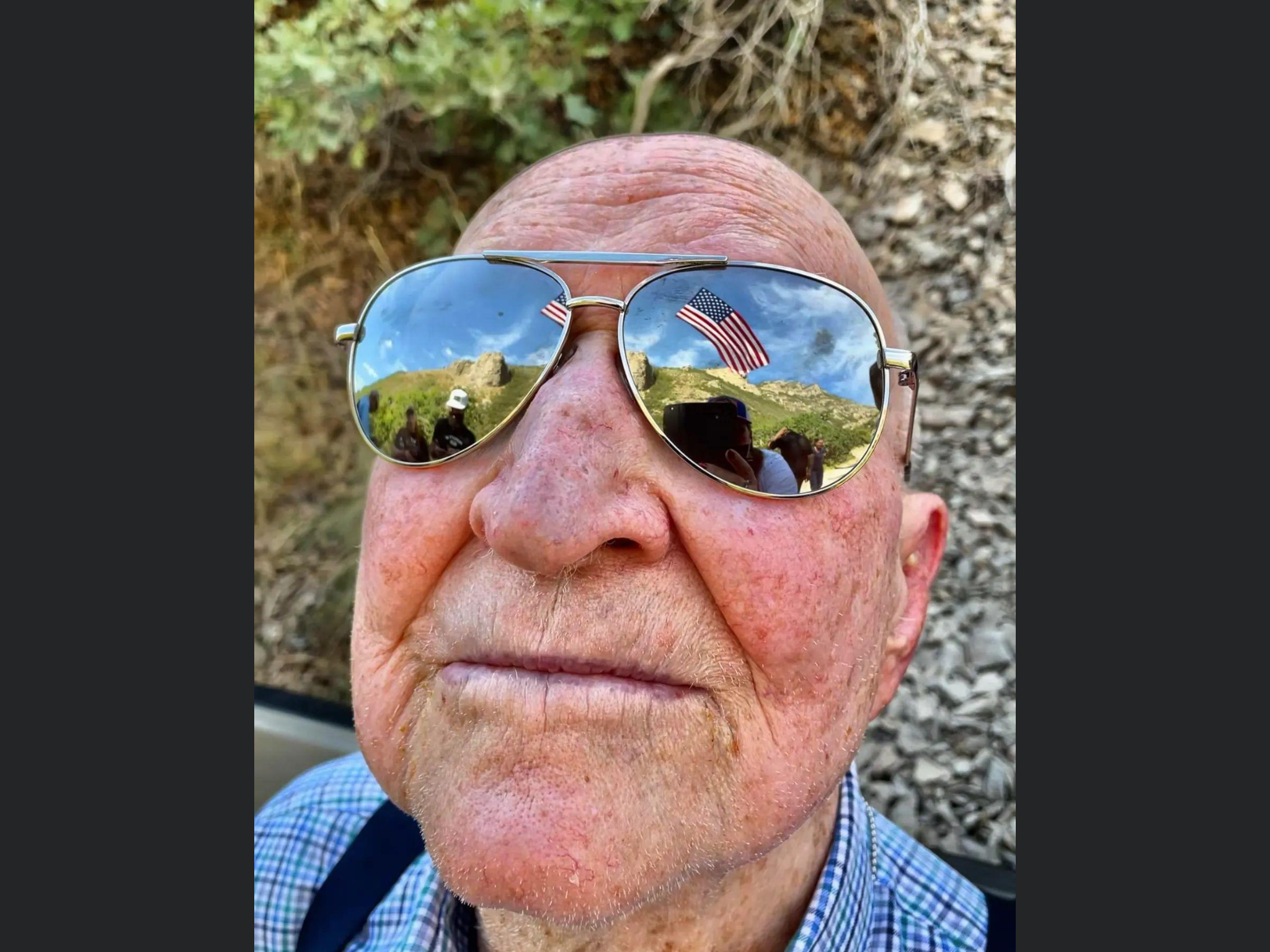 Photo courtesy of Follow The Flag
Stay safe
Rodney M Bliss is an author, columnist and IT Consultant. His blog updates every weekday. He lives in Pleasant Grove, UT with his lovely wife, thirteen children and grandchildren. Order Miscellany II, an anthology including his latest short story, "The Mercy System" here

Follow him on
Twitter (@rodneymbliss)
Facebook (www.facebook.com/rbliss)
LinkedIn (www.LinkedIn.com/in/rbliss)
or email him at rbliss at msn dot com

(c) 2022 Rodney M Bliss, all rights reserved