Papa's Workshop – Cedar Chests
Sometimes my five posts per week schedule makes me feel like I'm scrambling for content. Other times, I find the topics stack up like the line at the the Walmart checkout counter.
So, here it is the middle of January and I'm just getting around to my Christmas stories. I made a lot of stuff for Christmas. Most of it was for my grandkids. I have eleven grandchildren, although the youngest was born last week.
First up was the biggest project and the one I finished last. I created cedar chests for three of my granddaughters. I designed the cedar chest several years ago. It's my own design. I built these for each of my children. So, I built 13 of them over the years. And now, I've moved on to the grandkids.
Building three chests is only slightly harder than building one. I label each piece. A, B, C, etc. If you look at the pile of boards, you can see they are labeled A – D.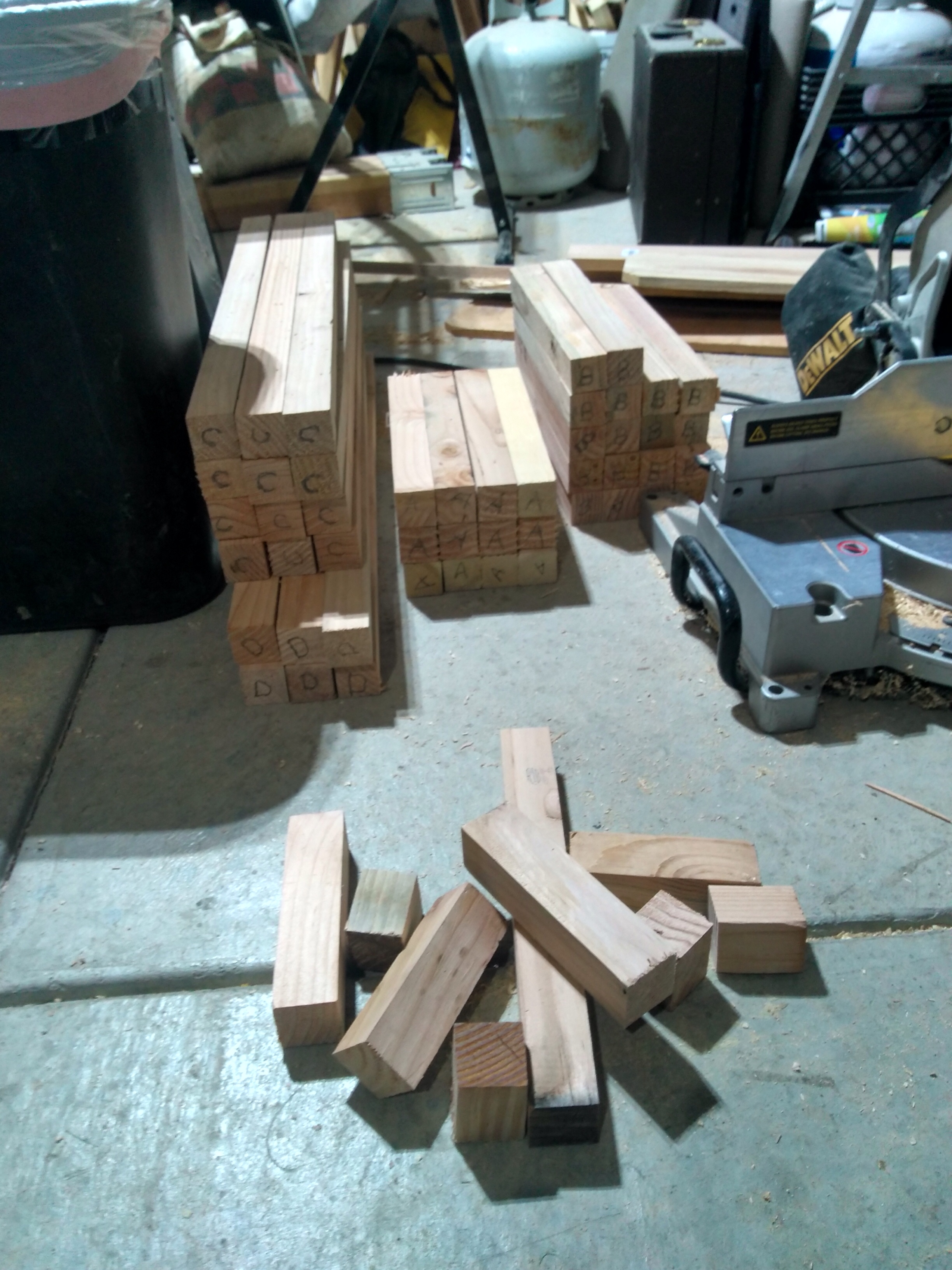 The pile of scraps in the above picture are what I had left over after chopping up ten 8′ long 2x2s. I'm normally not this efficient.
In addition to the 2x2s, I cut out the panels for the front, back sides, top and bottom.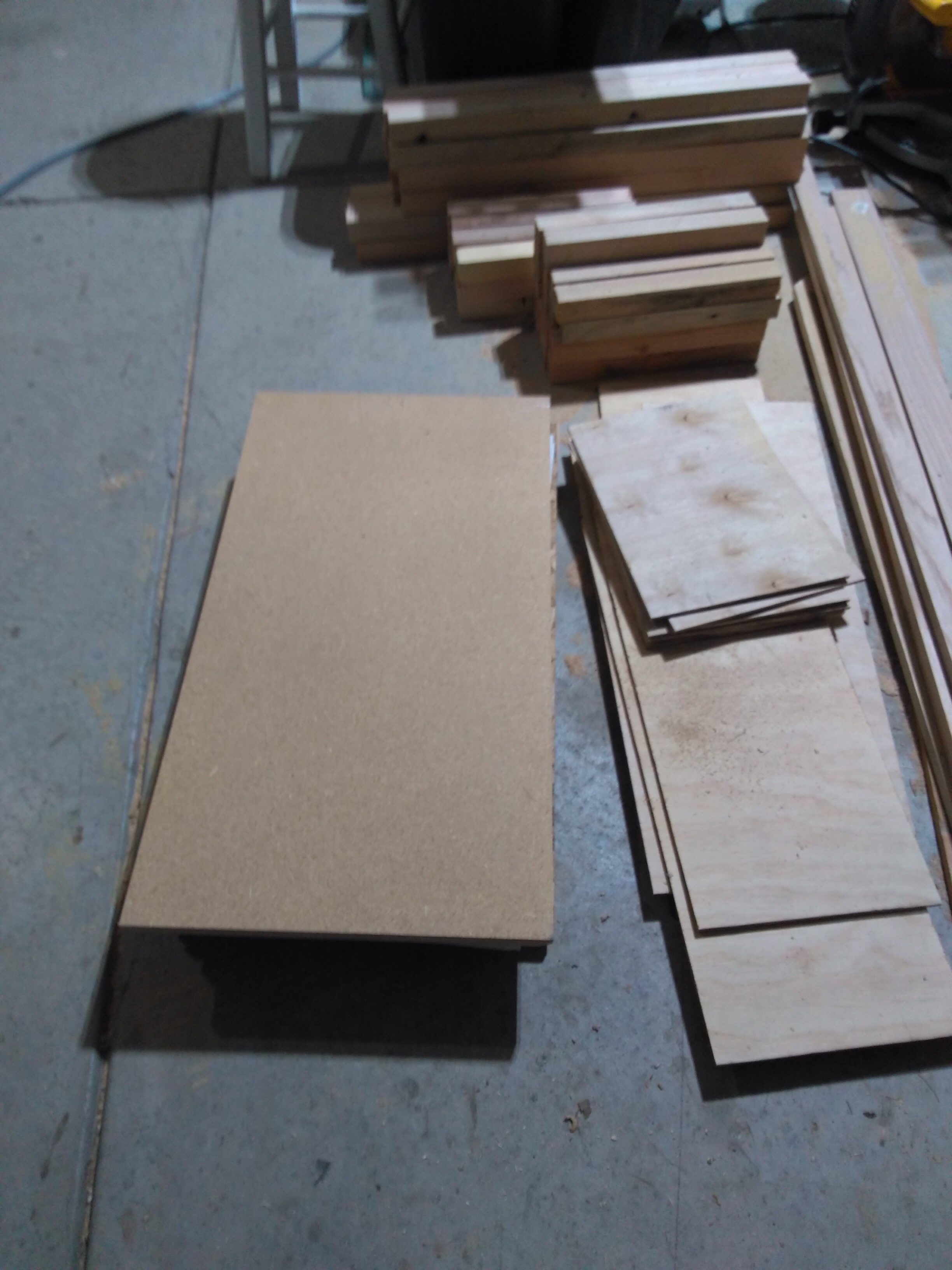 The sides were slightly different thicknesses Although the design is uniform, each chest is slightly different.
Here you see what they looked like after being built, all the hardware added, the cedar lining added and, of course, the painting. (I hate painting.)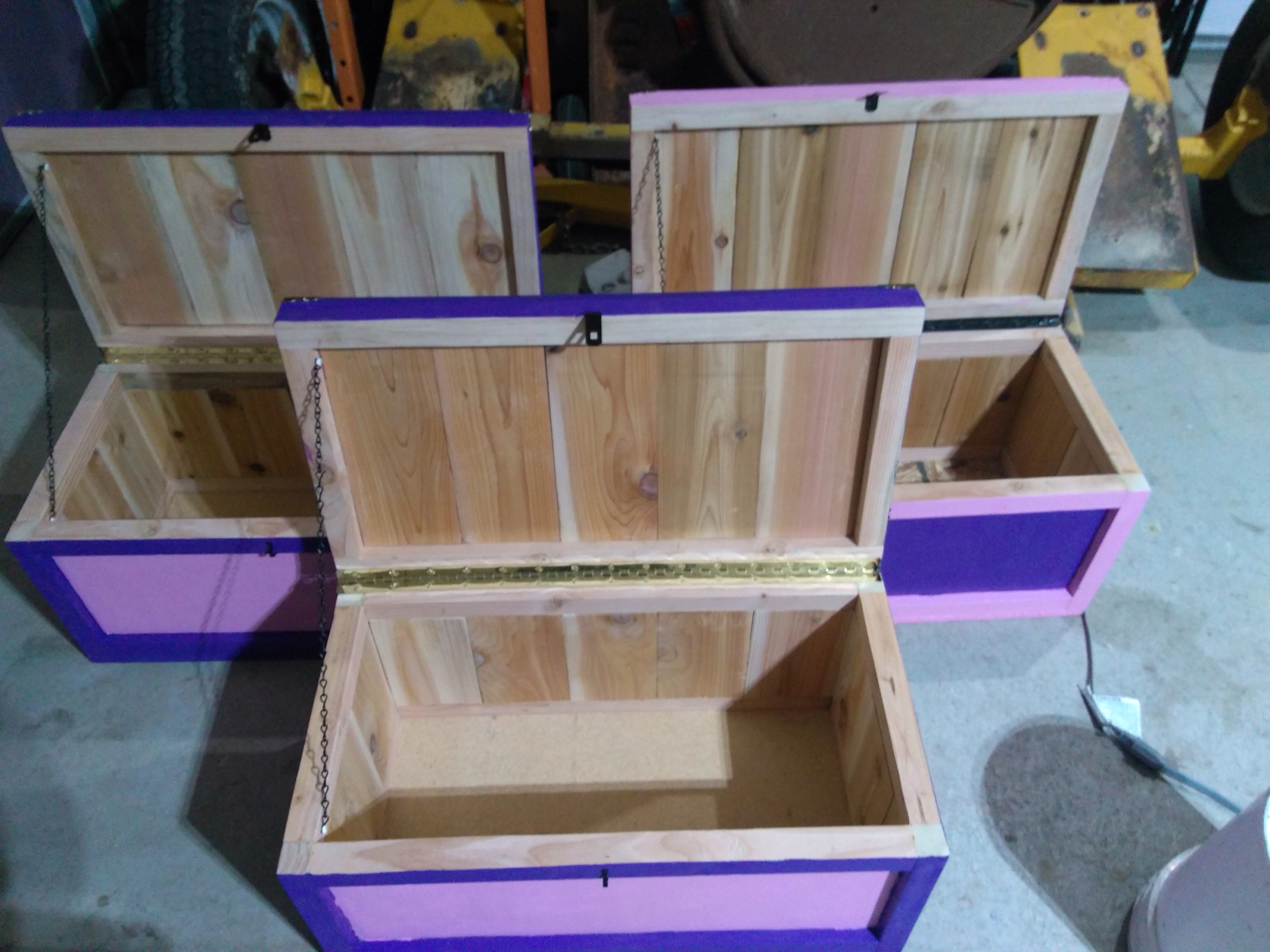 I used stencils to put each girl's name on her chest.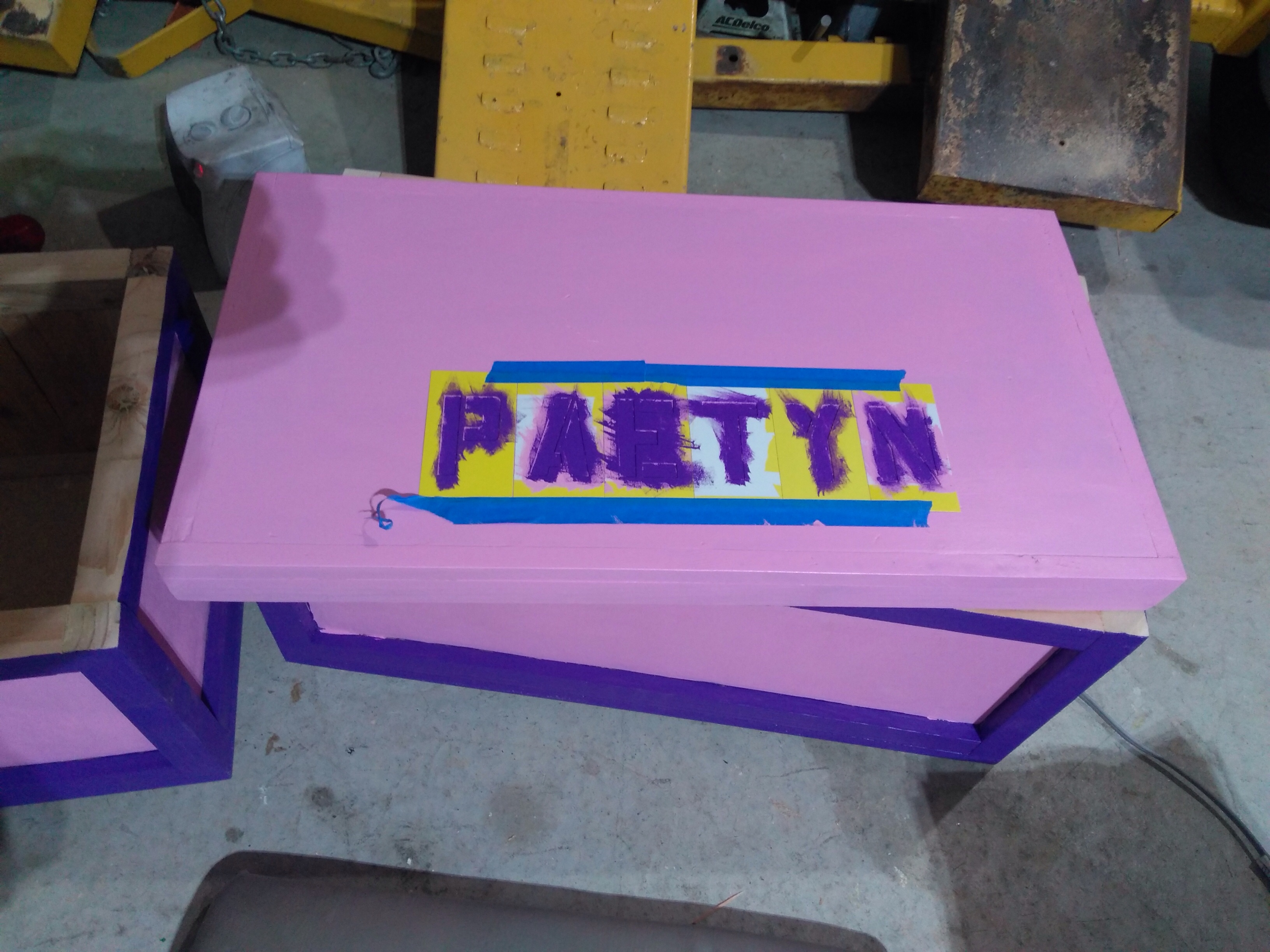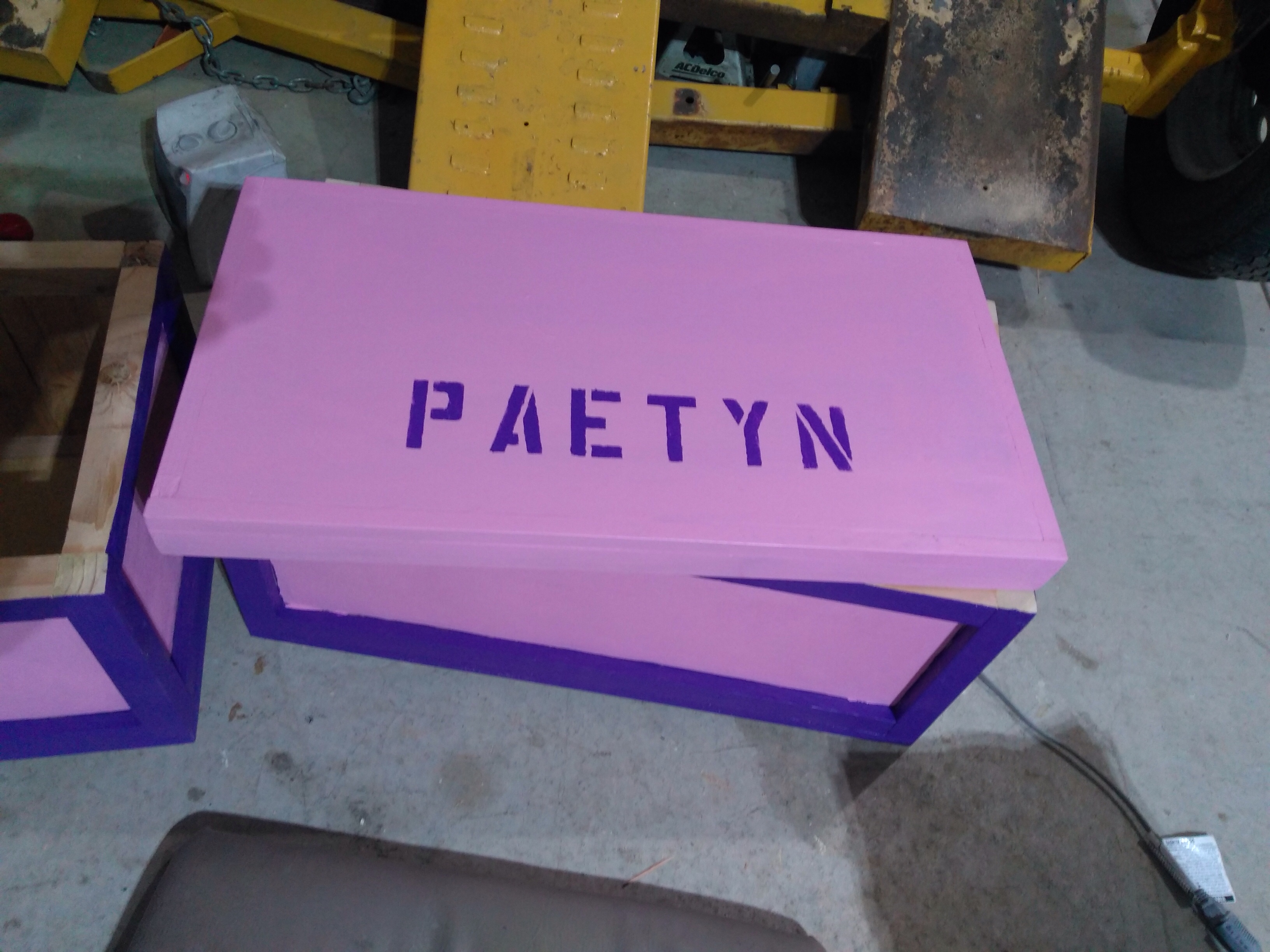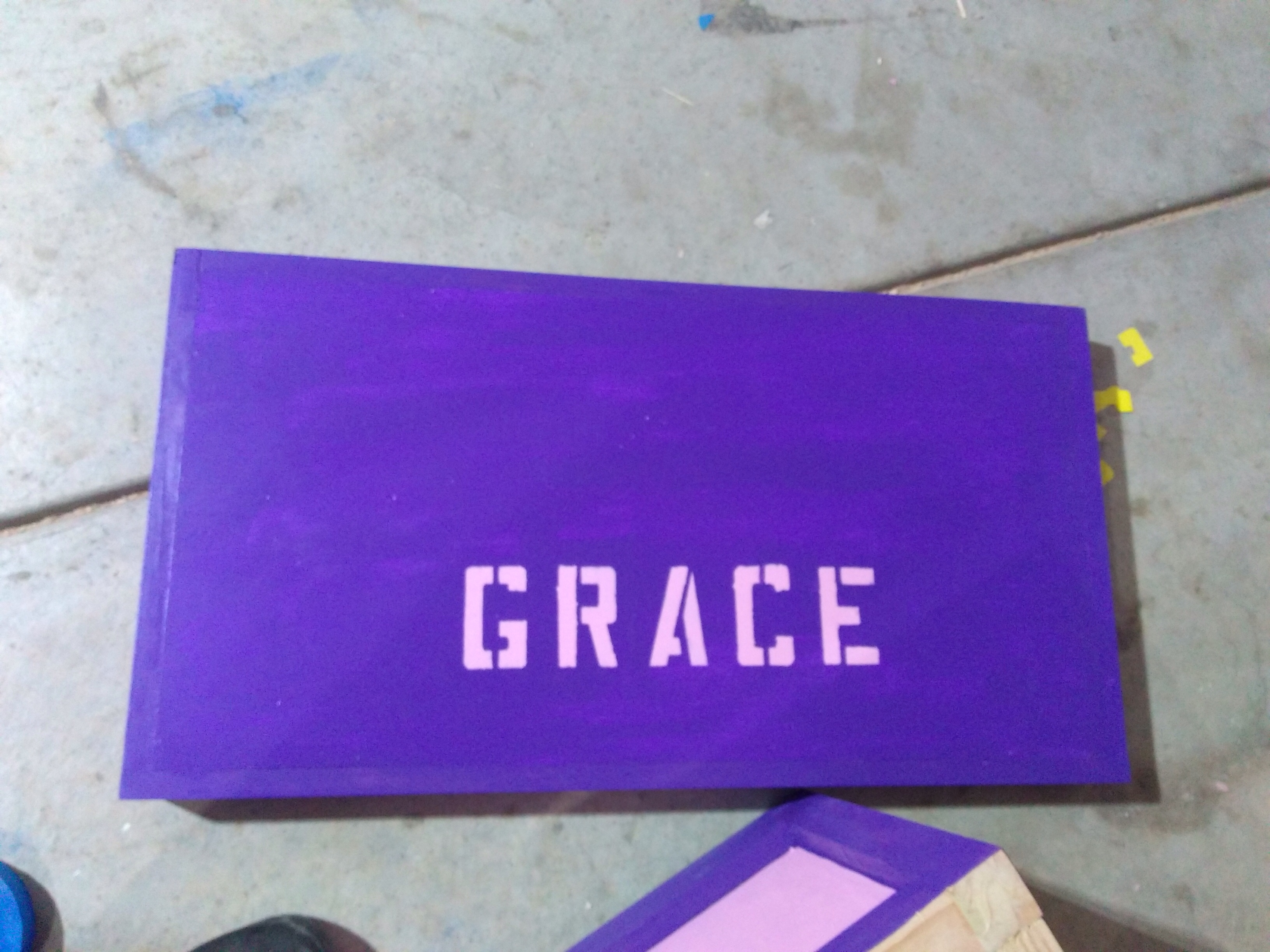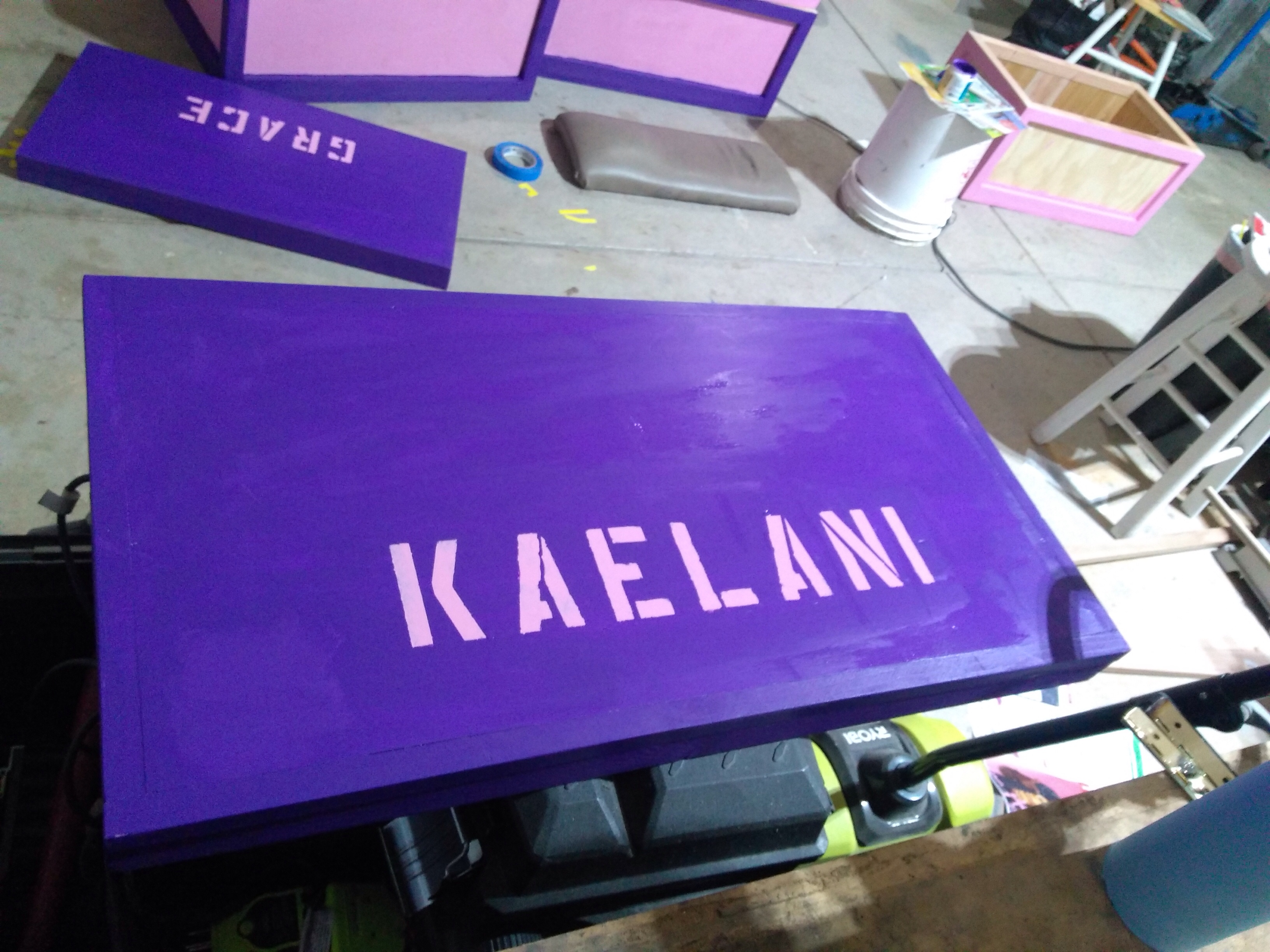 I used to wonder how artists could spend months working on a picture and then just give it away, or sell it. After putting so much of themselves into something how could they let it go?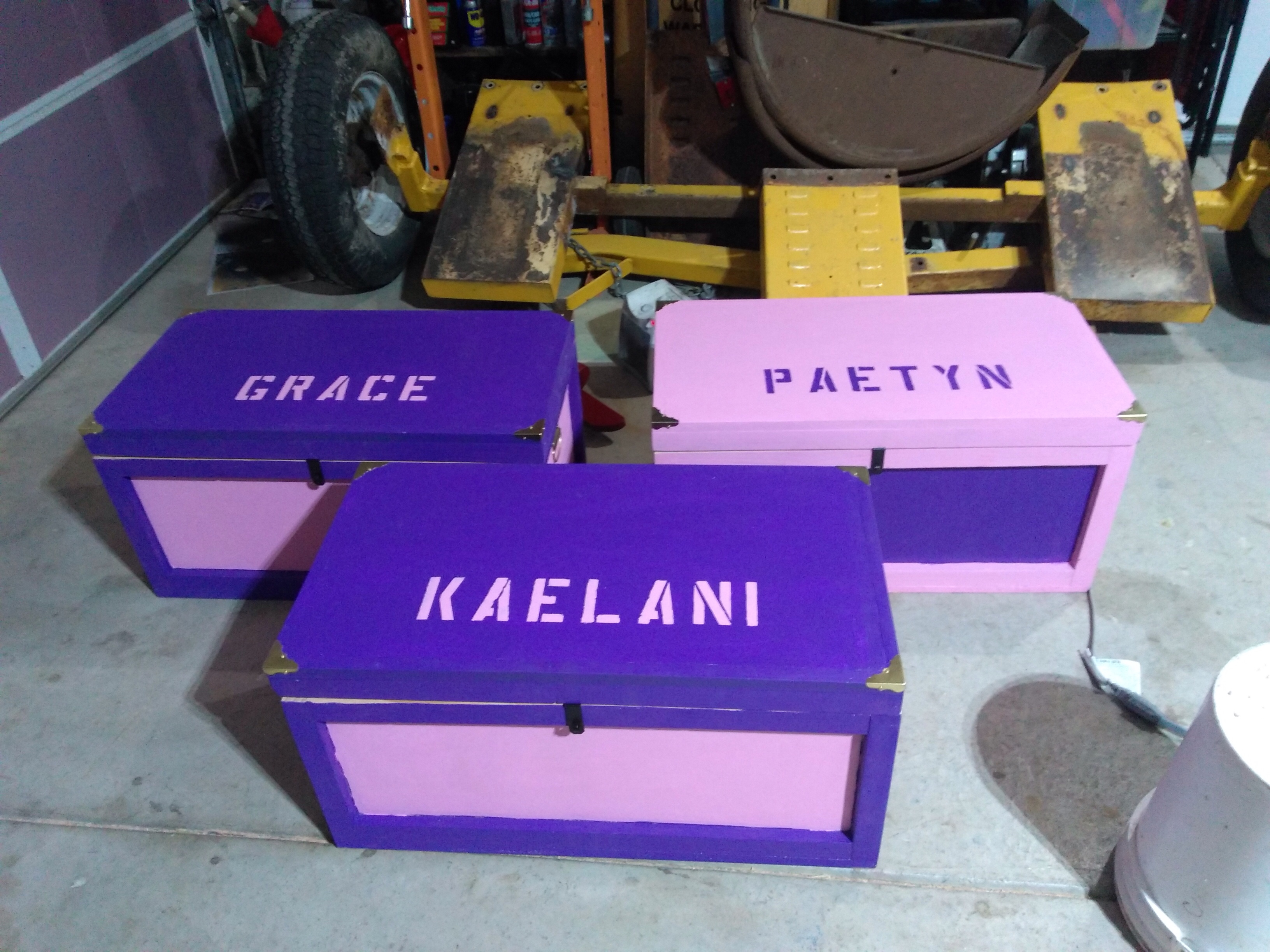 And now I know. Each granddaughter was thrilled with her chest. And knowing I designed and hand built it, they know that they are special.
More presents for the younger kids in tomorrow's post.
Stay safe
Rodney M Bliss is an author, columnist and IT Consultant. His blog updates every weekday. He lives in Pleasant Grove, UT with his lovely wife, thirteen children and grandchildren. Pre-order Miscellany II, an anthology including his latest short story, "The Mercy System" here

Follow him on
Twitter (@rodneymbliss)
Facebook (www.facebook.com/rbliss)
LinkedIn (www.LinkedIn.com/in/rbliss)
or email him at rbliss at msn dot com

(c) 2022 Rodney M Bliss, all rights reserved