Announcing Pre-Sales for Miscellany II
January 3, 2022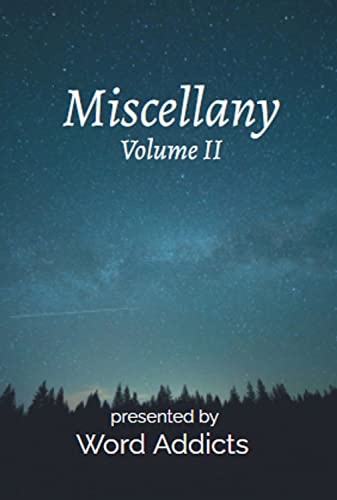 Admit it, you've never heard of Miscellany II. In fact, with few exceptions, I'm guessing you've never heard of Miscellany I! (Review coming tomorrow.)
If you've followed me for any time at all, you might want to check out Miscellany II. It's an anthology filled with 11 stories from various genres. Included is a short story called "The Mercy System," by Rodney M. Bliss.
We (the authors) have been working on this for may pandemic-affected months. It will drop on January 12, 2022. But, the pre-order prices is cheaper.
How much cheaper?
Sorry, I have no idea. But, less. Definitely less.
The reason it's called Miscellany is because the collection spans multiple genres. My particular story is Science Fiction. A lonely space engineer has only the ship's AI for company. He's bored, but I'm assured by multiple beta readers and my long-suffering editor James Elliot, that the story is anything but boring.
So, if you want to support this blog I'd love it if you clicked on this link and ordered a copy. I'll keep writing whether you click this link or not. And with 11 authors, my share of the royalties won't let me quit my day job. But, the most important reason to click this link (it goes to an Amazon page, BTW. . .it's safe to click this link) you will not only be supporting writers and a small publisher, but you will get over 200 pages of REALLY interesting and entertaining stories.
It's really for you that we created the work behind this link.
And those of you who asked me to let you know the next time I had something in print. . .I mean other than the blog. . .this is it: me letting you know. . .you should click this link.
Stay safe
Rodney M Bliss is an author, columnist and IT Consultant. His blog updates every weekday. He lives in Pleasant Grove, UT with his lovely wife, thirteen children and grandchildren. Pre-order Miscellany II, an anthology including his latest short story, "The Mercy System" here

Follow him on
Twitter (@rodneymbliss)
Facebook (www.facebook.com/rbliss)
LinkedIn (www.LinkedIn.com/in/rbliss)
or email him at rbliss at msn dot com

(c) 2022 Rodney M Bliss, all rights reserved
Tell your friends about this!