Book Review: The Epic Guide To Agile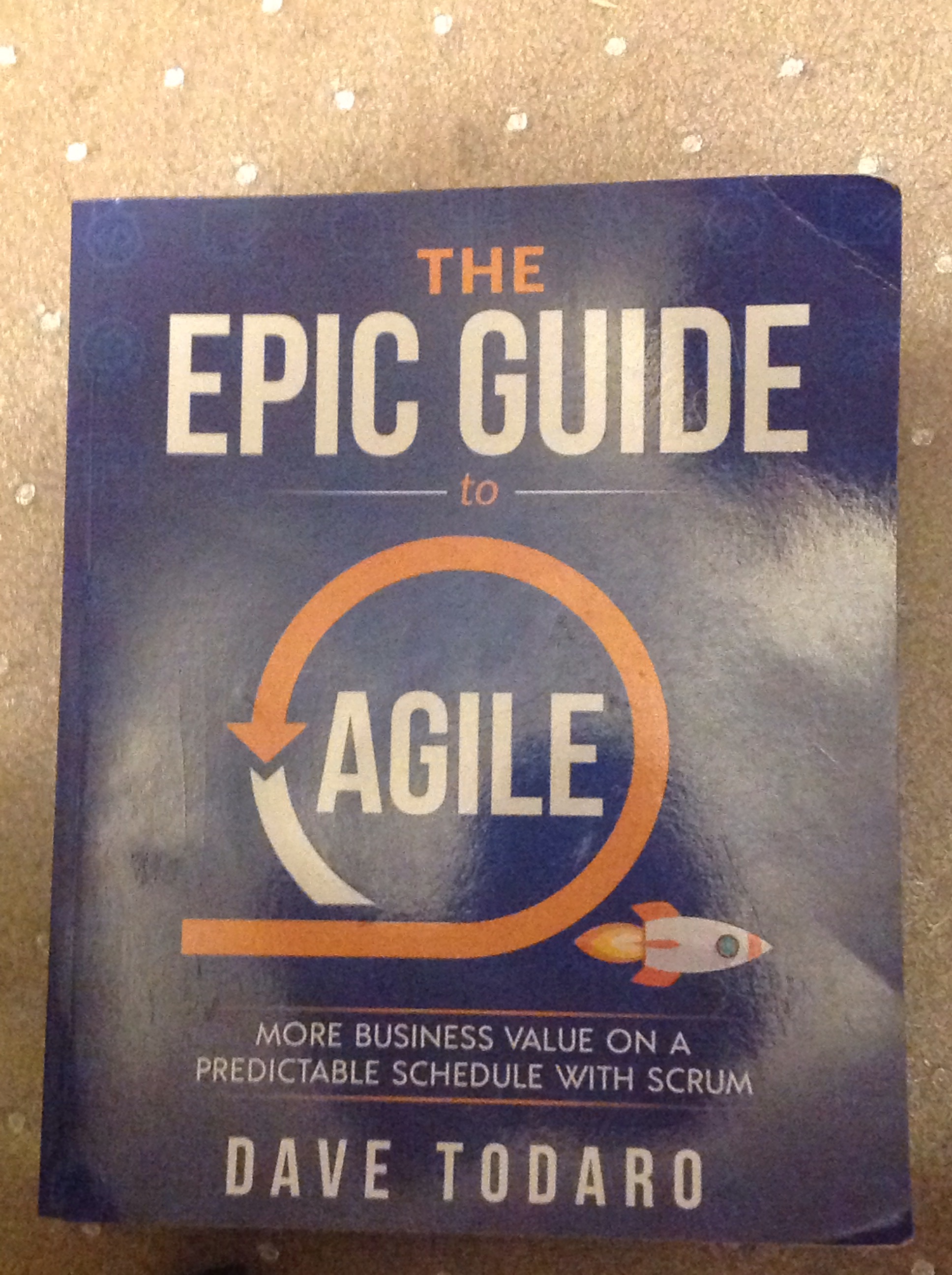 I don't blame you a bit if that headline means absolutely nothing to you.
Epic?
Agile?
The words have different meanings depending on the context. And without context, "The Epic Guide to Agile" could a great book about how to drive to some place called Agile.
This book is about project management.
Two things just happened: One, all the project managers reading this just went "I KNEW IT!" Second, everybody else just say, "So?"
Project management covers not just programming, but really any project that has a budget a set of features and a schedule. It could be building a deck. It could be planning a vacation.
This book isn't about those. It's 477 pages of details on how to make your software projects work better. It took me 3 months to get through it. (September 29, 2021 through December 13, 2021. I consider myself a fast reader. AND this is not just a topic I'm interested in, it's the focus of my current position.
Three months is a long time to spend on a single book.
And that was part of my issue with the book. It's very thorough. Dave Todaro is an engaging author. And he's clearly an expert on Agile and Scrum. In fact, I bought this book because I needed to know what an Epic was in Agile methodology.
Epic: A collection of user stories around a central theme.
That's my definition, not necessarily Todaro's. When I went to Google, an excellent (short!) article on Epics appeared. It was written by Dave Todaro. When I wanted to know more, naturally I picked Todaro's book.
And it was a good choice. Don't misunderstand me. There's just an awful lot of it. My understanding of Agile increased dramatically. And it's a reference I'll go back to time and again.
What I Liked
Todaro's style is easy to read. He does a great job of breaking larger topics up into smaller bite-sized pieces. In fact, it's clear he uses the Agile and Scrum methodologies in his approach to the topic. Each Chapter is well contained and I especially liked the Key Takeaways that ended each chapter. And since I bought the book to learn about Agile, Epics and Scrum, I really appreciated the education. It was like an entire Scrum Master course.
What I Didn't
A course give you people to ask questions of. There are group exercises; examples. Reading this book was like a story I once heard of a man who tried to learn German in isolation. He did pretty well too, all the way up until he met an actual German speaker. The material is good, but without coaching and practice, it's not as effective as it could be.
What It Means To You
If you are not a project manager, not much. If you are a project manager and your company is not moving to Scrum, then it still doesn't matter to you. If you are a project manager and your company has adopted Agile, they will hopefully give you some training. If so, this book will be a great asset. If they are not training you, this book will be an even bigger asset.
My Rating
3.5 out of 4 stars (Assuming you are a PM, of course)
Stay safe
Rodney M Bliss is an author, columnist and IT Consultant. His blog updates every weekday. He lives in Pleasant Grove, UT with his lovely wife, thirteen children and grandchildren.

Follow him on
Twitter (@rodneymbliss)
Facebook (www.facebook.com/rbliss)
LinkedIn (www.LinkedIn.com/in/rbliss)
or email him at rbliss at msn dot com

(c) 2021 Rodney M Bliss, all rights reserved