Not Making Eight Gallons Of Grape Juice
I decided to not can grape juice this year. My aunt has about 100 feet of Concord grape vines. Each Fall she lets me know when they are ripe. In years past my kids have gone with us. This year, it was just too much. I'd just started a new job. My son was leaving on a mission. Life's was complicated. I finally told her,
I'm sorry. We'll just have to leave them for the deer this year.
The grapes typically last anywhere from a few days to a week after they are ripe. But, this year we've had a wonderful Autumn. It's been warm with beautiful mild nights. Imagine my surprise when my aunt let me know that the grapes were still there. In fact, the leaves are gone but the grapes have been ripening up for the past few weeks.
So, we decided to go ahead and can grape juice.
We picked two of these bins full of grapes. That's about two bushels.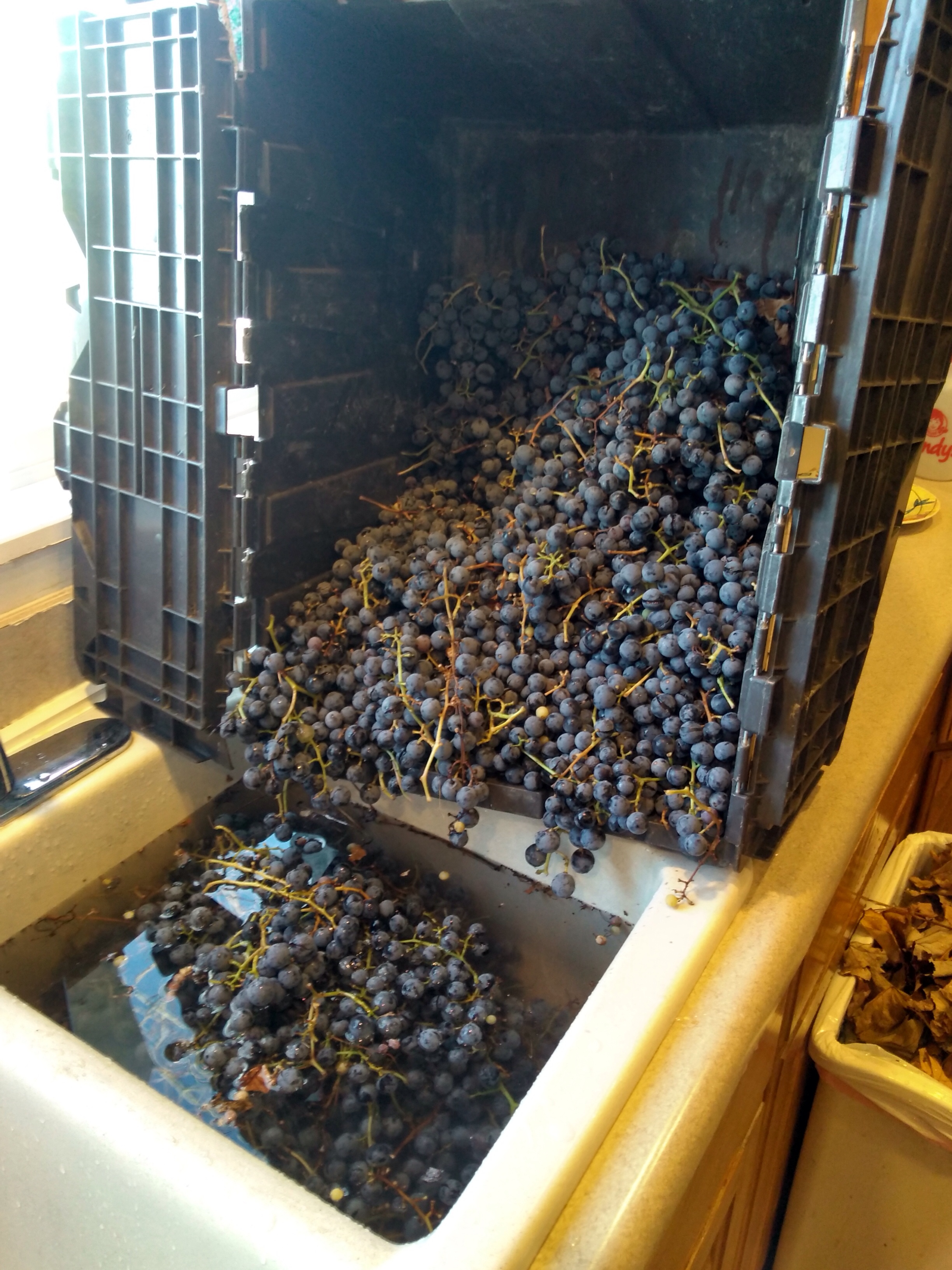 The grapes go into these juicers. They each produce about a gallon from a single hopper full of grapes.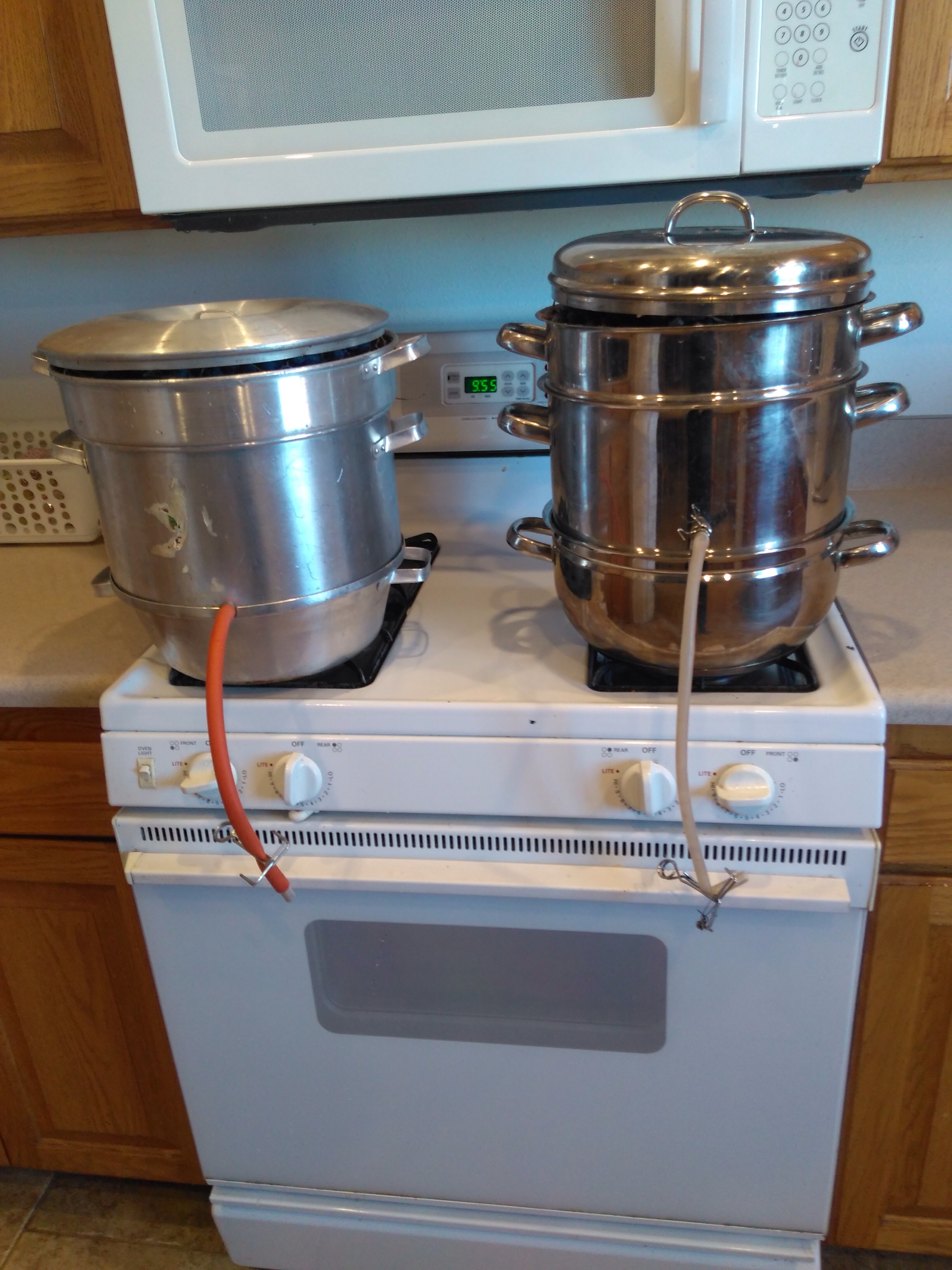 Then, they go into jars and into the canners.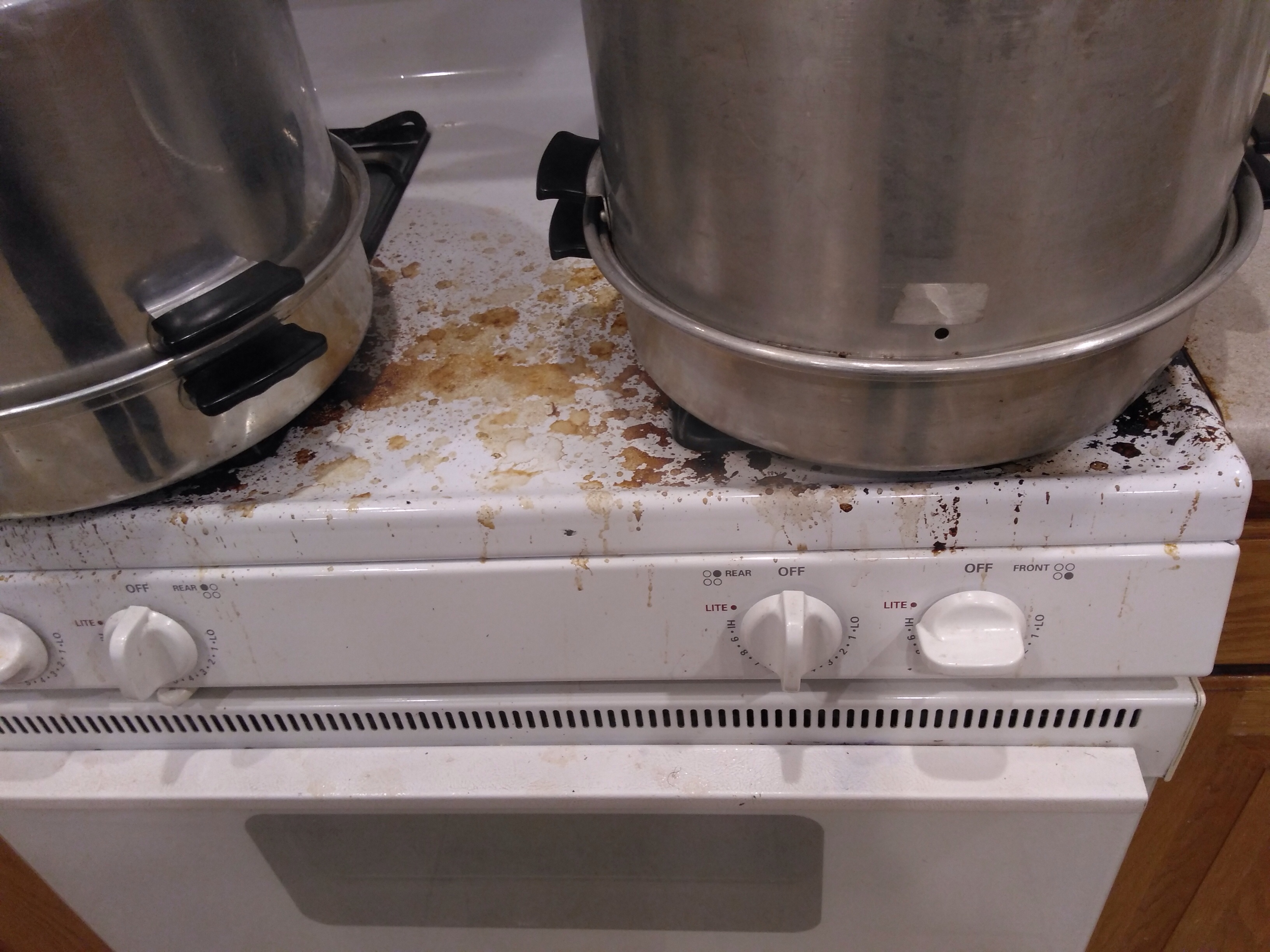 The grape juice is much thicker than grape juice you'd buy in a store. In fact, my kids will no longer drink the juice you get in the store. Apparently we've spoiled them. All the jars are dark purple. This picture has the sun directly behind the line of jars.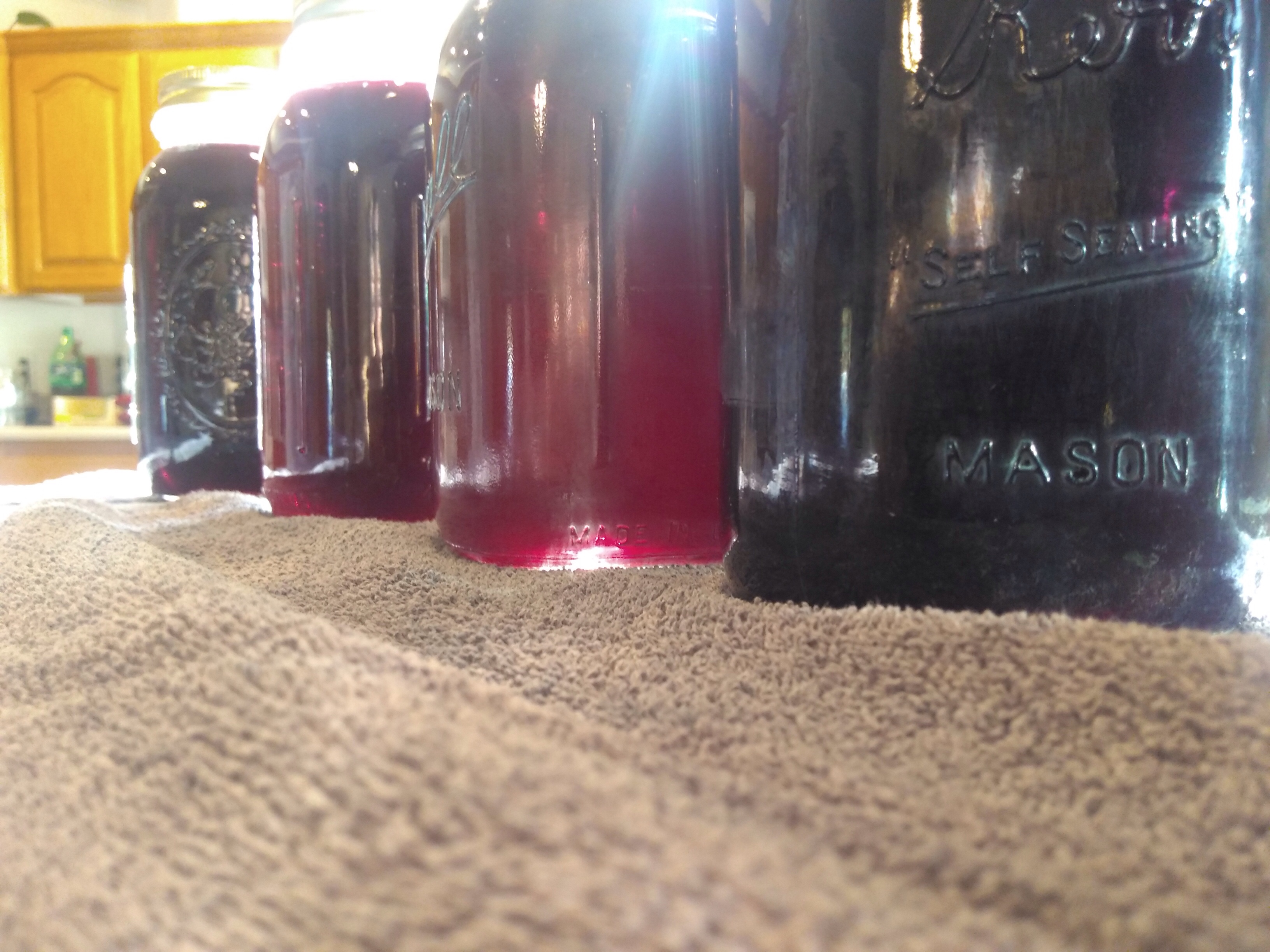 Two empty bins and 27 quarts of juice.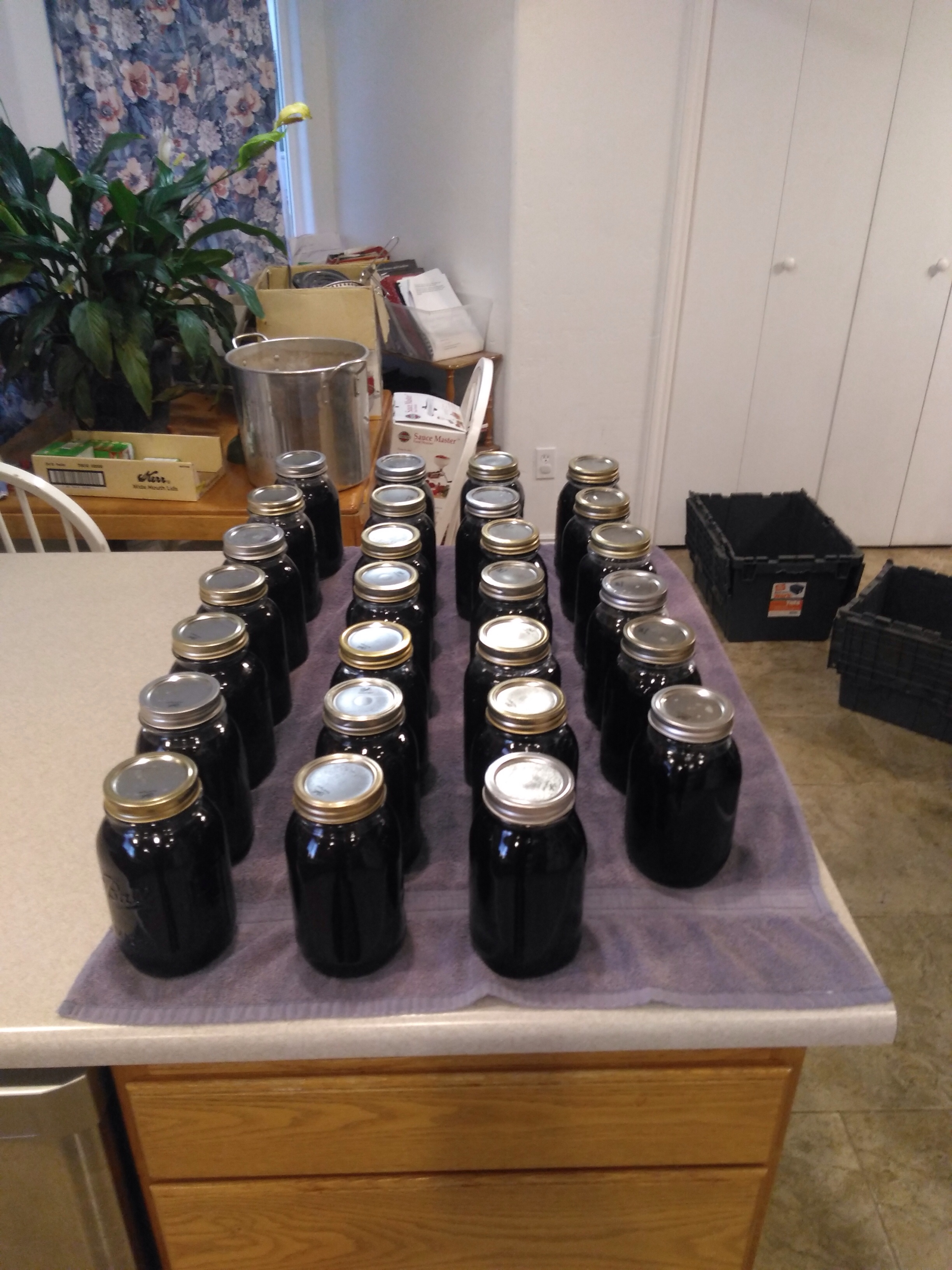 Grape juice is nearly as strong as ink. A simple spill can leave permanent marks.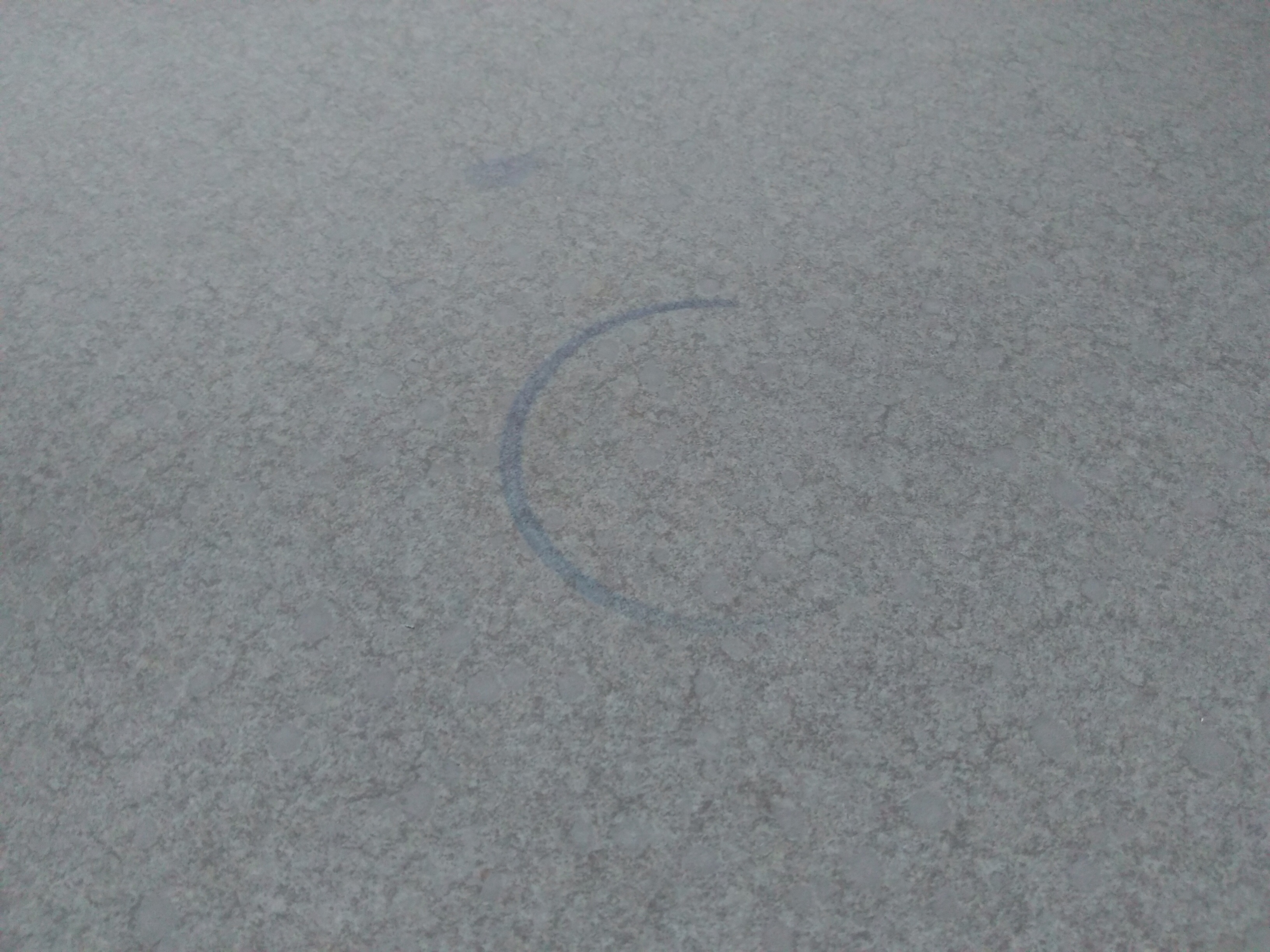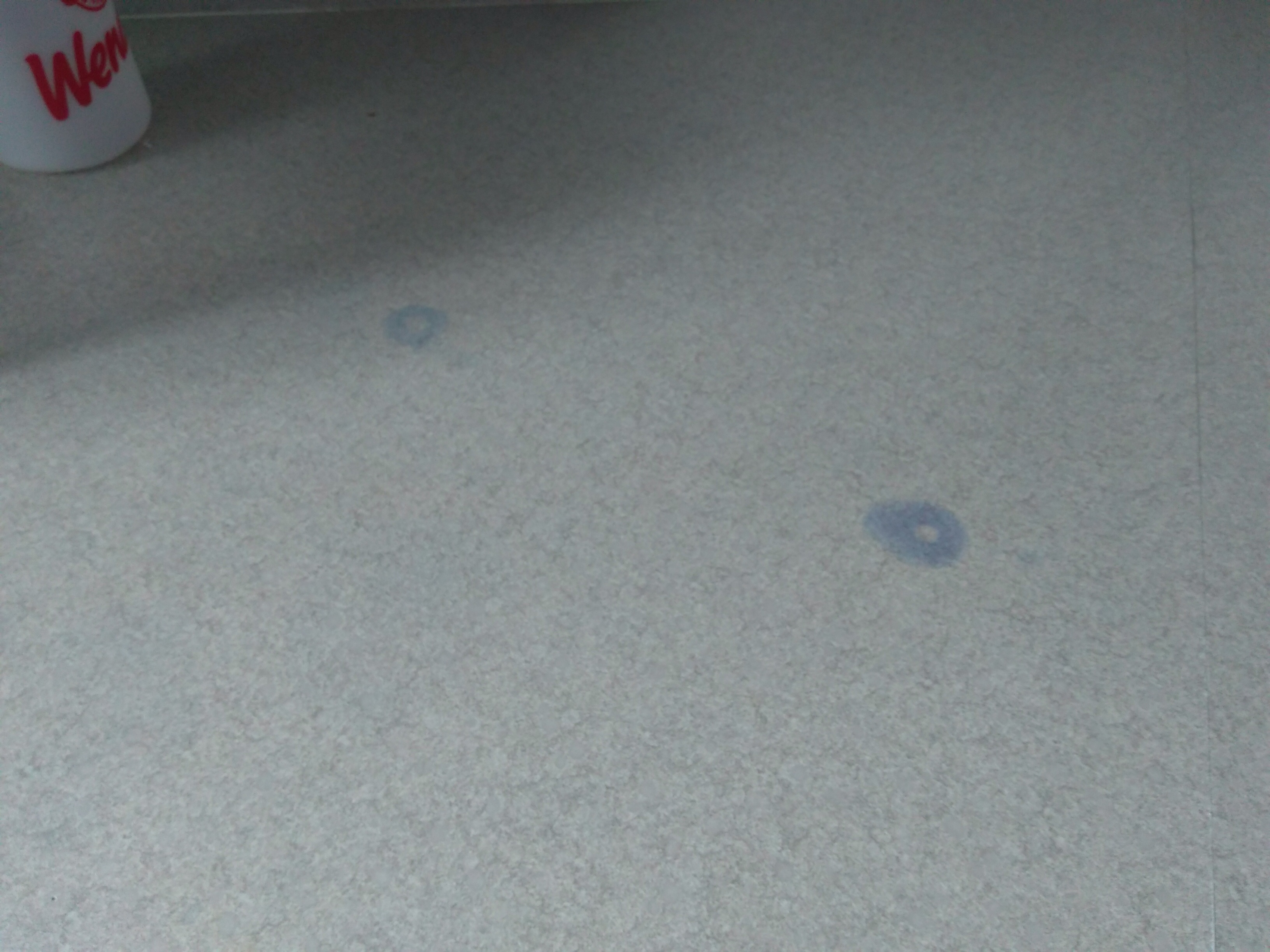 They go back in the boxes for the trip down to storeroom.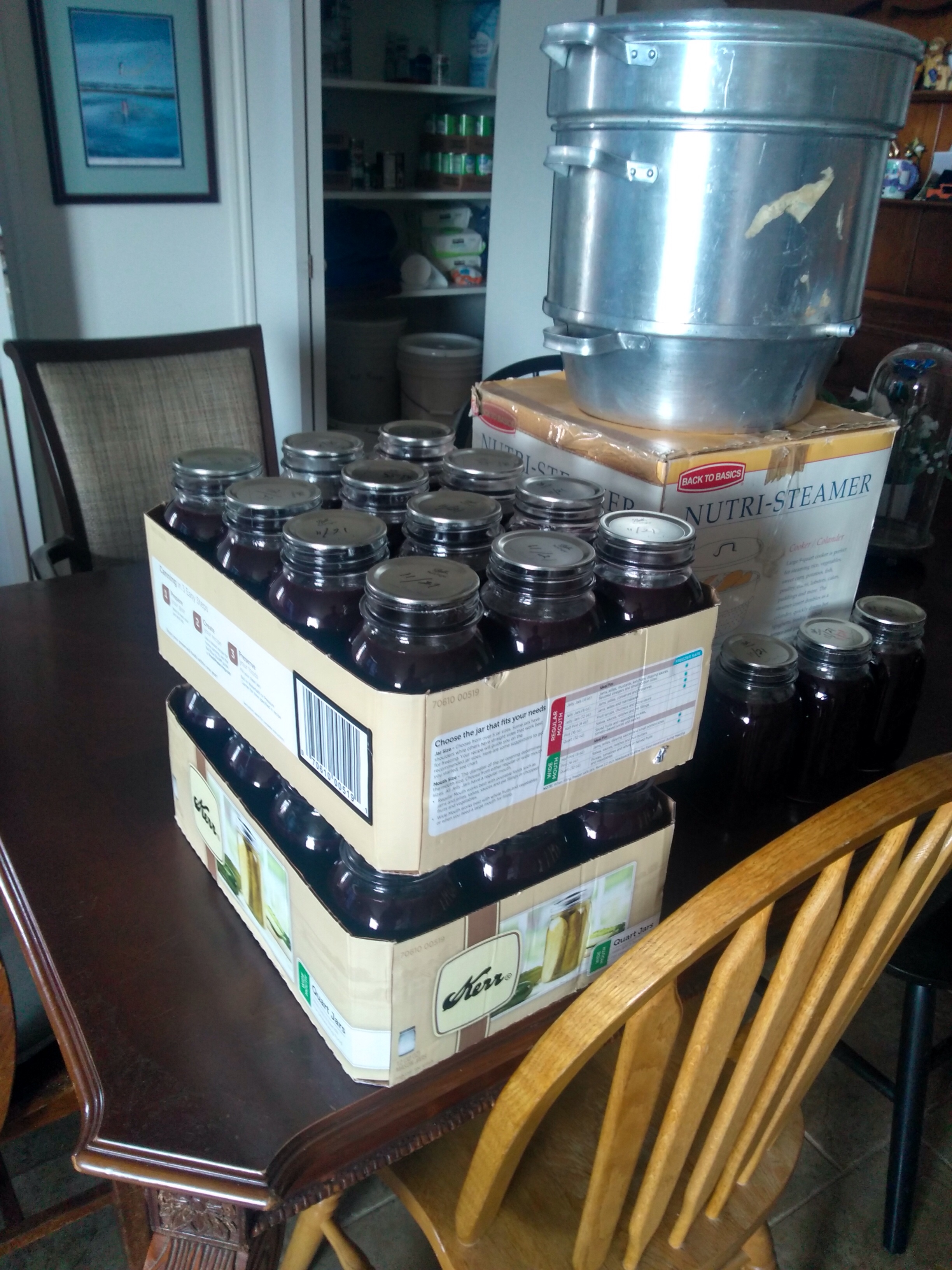 They'll sit on the shelves in our storeroom and be brought out for parties and picnics. We'll give them as gifts and mix them with Sprite to make our own version of sparkling grape juice.
These canners sit in my storeroom most of the year. In fact, they get used exactly one day every year. If we don't do grape juice one year, they get used one day every two years.
I tried to think of anything else I own that is so vital and I use so infrequently.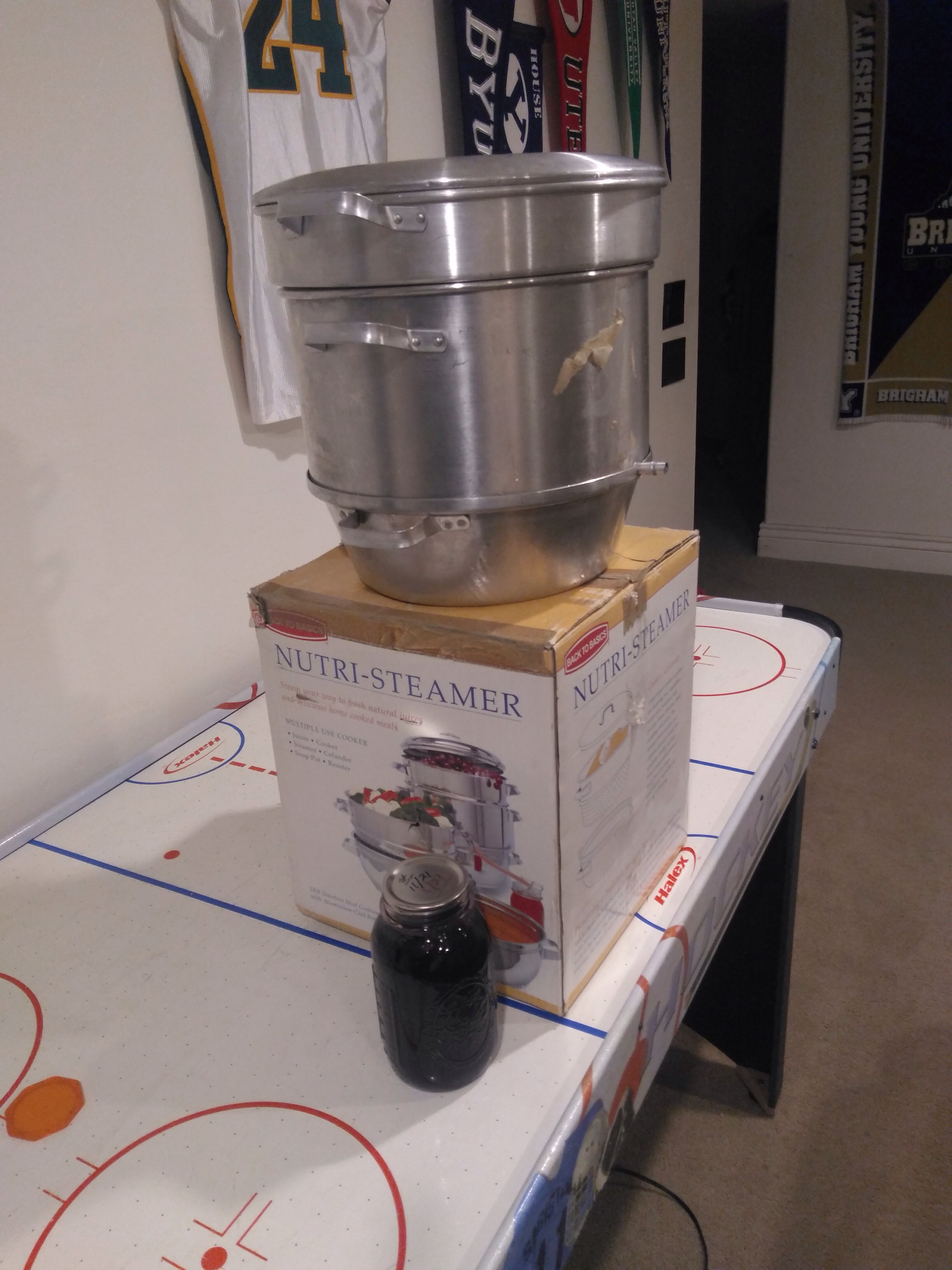 Stay safe
Rodney M Bliss is an author, columnist and IT Consultant. His blog updates every weekday. He lives in Pleasant Grove, UT with his lovely wife, thirteen children and grandchildren.

Follow him on
Twitter (@rodneymbliss)
Facebook (www.facebook.com/rbliss)
LinkedIn (www.LinkedIn.com/in/rbliss)
or email him at rbliss at msn dot com

(c) 2021 Rodney M Bliss, all rights reserved