Listening To Music Is Hard Work. . .If You Do It Right
I like music. I really like all types of music. Seriously! Yes, OF COURSE "including country!"
We have both types of music here, country AND western.
– Blues Brothers
I own some rap albums. I own heavy metal albums.I own A LOT of country albums. I have a small, but carefully curated collection of Jazz albums. I even have an eclectic collection of baseball albums.
I own several hundred CDs. I don't buy them anymore, but I did for a long time. And of course, I download songs. I haven't really embraced streaming services. There are over 7700 songs on my iPad.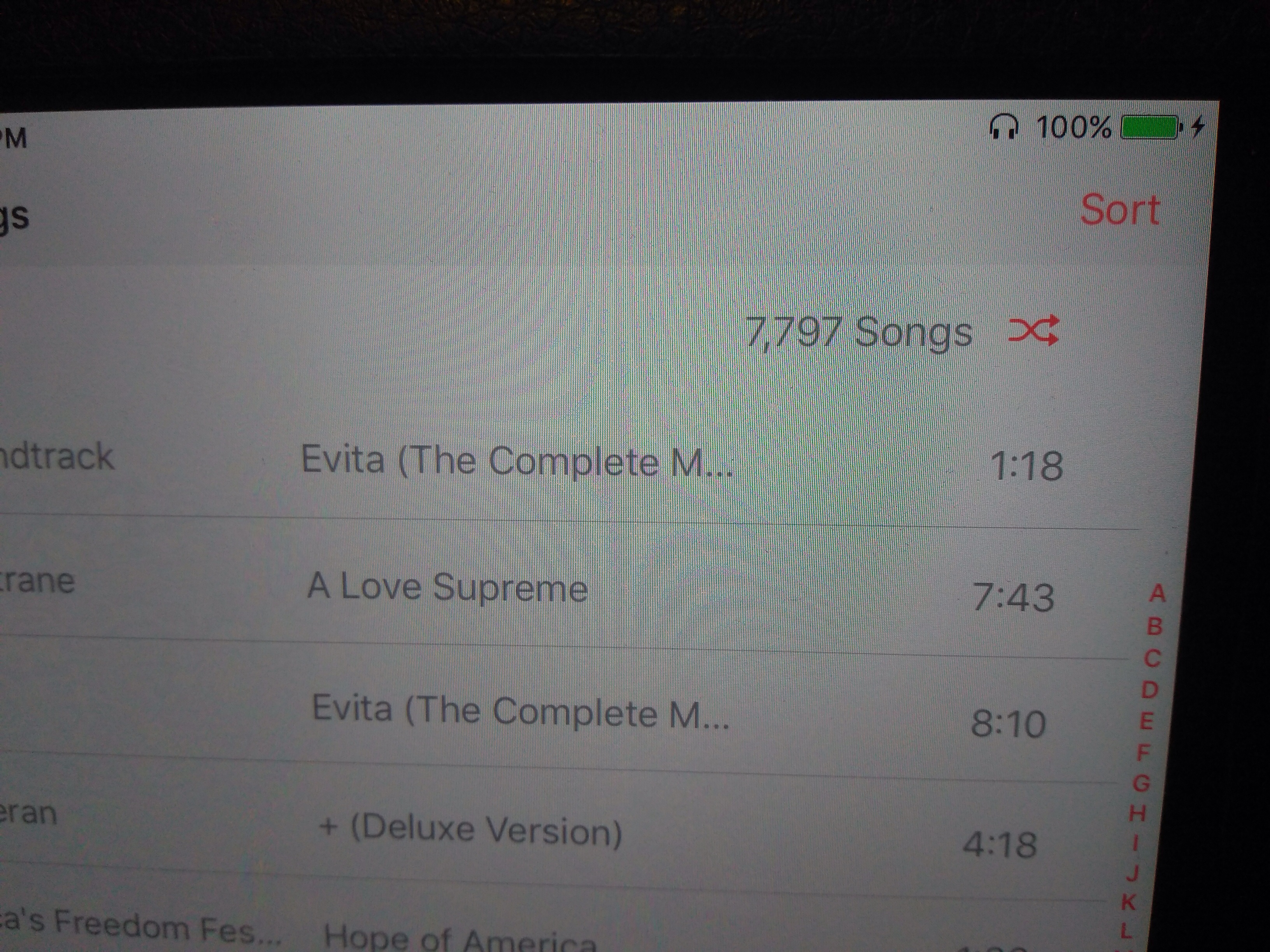 Occasionally I'll pick a genre, but often I'll simply shuffle the entire playlist. Billy Joel might be followed by Twisted Sister and then followed by Take Me Out To The Ballgame. It's easy to listen to my iPad.
When I was a kid, we didn't have CD's. We didn't even have cassette tapes. We had records, LPs. Vinyl wasn't vintage it was modern. My mother liked music. She dated some musicians when I was a kid. She had a collection of LPs. I don't remember if she had a lot of a few. I do remember some of the titles. There was plenty of Elvis, some Simon and Garfunkel. In fact some of the albums are in my current collection.
My mother's stereo had a spindle that would let you stack a number of records up and as each one finished the next one dropped down and played. You could get maybe 10 albums stacked up. Sixty songs before you had to turn the albums over.
Listening to albums when I was a kid took some work. Even switching albums was some work. I once destroyed my bother's copy of the Beatles White Album when I dropped it and scratched it.
I own a record player. It looks old, but is actually very new.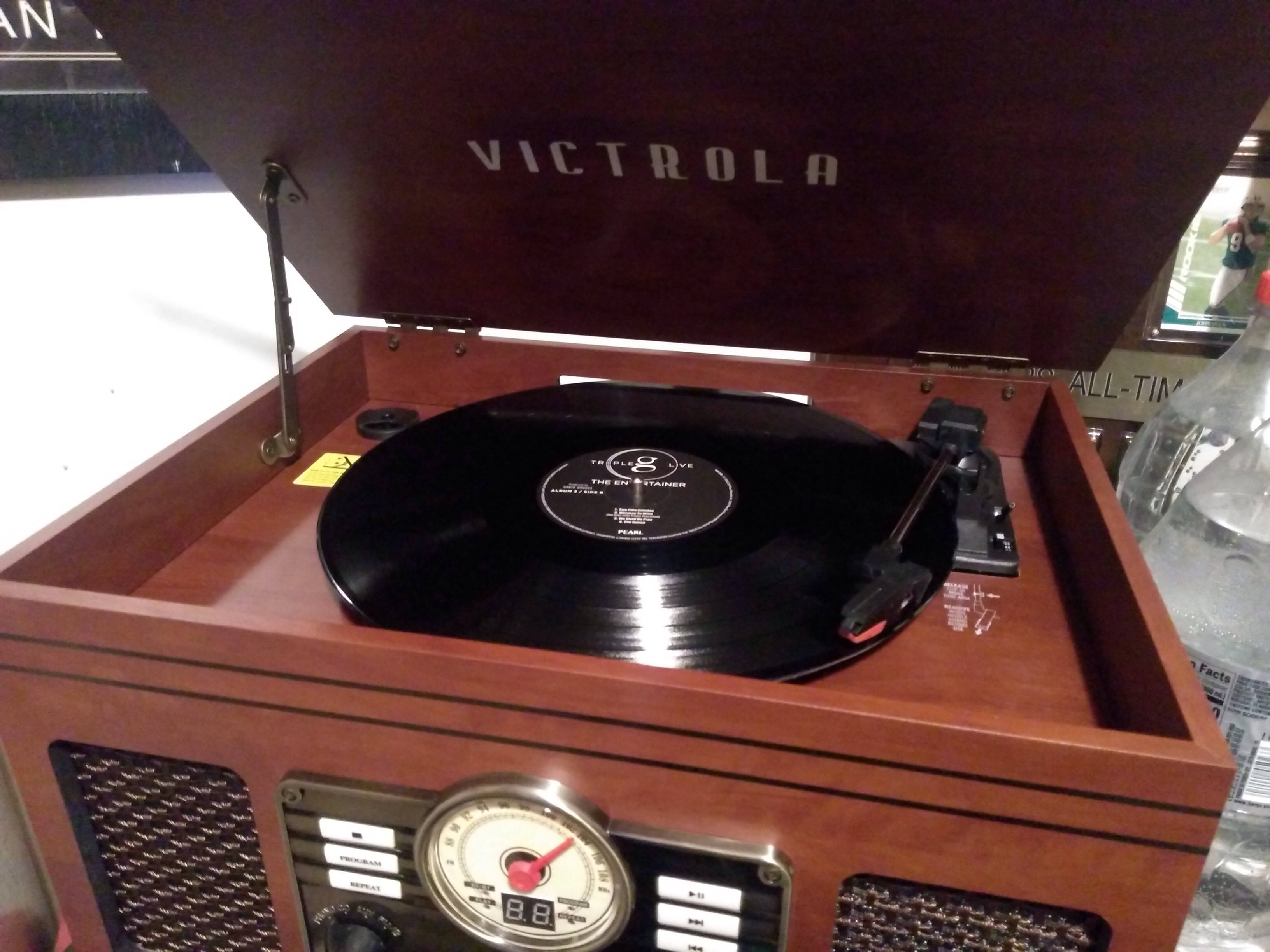 It has a bluetooth option.
I have a small collection of albums. Five actually, although one is a triple album.
Miles Davis – Kind of Blue
John Coltrane – A Love Supreme
The Beatles – Abby Road
Chris Stapleton – Traveller
Garth Brooks – Triple Live
I admit that the Garth Brooks album is the odd man out. But, when a triple album LP is available for $17, you buy it.
The Chris Stapleton album has 14 songs on two records. Some sides have only three songs. Even the B-side of Kind of Blue only has two tracks, although they are a little longer.
My point is that using my record play to listen to an album doesn't last long. As you can see my record player has no spindle to stack 10 records up and listen for a couple of hours. Instead, I have to continue swapping the record. Listening to Traveller on my iPad is a matter of clicking PLAY and then putting it on as background music.
To listen to Traveller on my record player, requires putting the first record on. Then, not long later, I have to turn the record over. Again, after a little while I have to switch to the second record. And not long after that, flip it over to hear the entire album.
And during all that time, you know what I'm doing? I'm listening. I'm not forgetting that I started to listen to an album. And while my record player has excellent fidelity, it still has just a hint of the magic of the needle gliding down through a track on the vinyl record.
I started seriously listening to Jazz a few years ago. I have a friend who is a brilliant performer and conductor. He pointed me at several albums including John Coltrane's masterpiece A Love Supreme and Miles Davis's incredible Kind of Blue.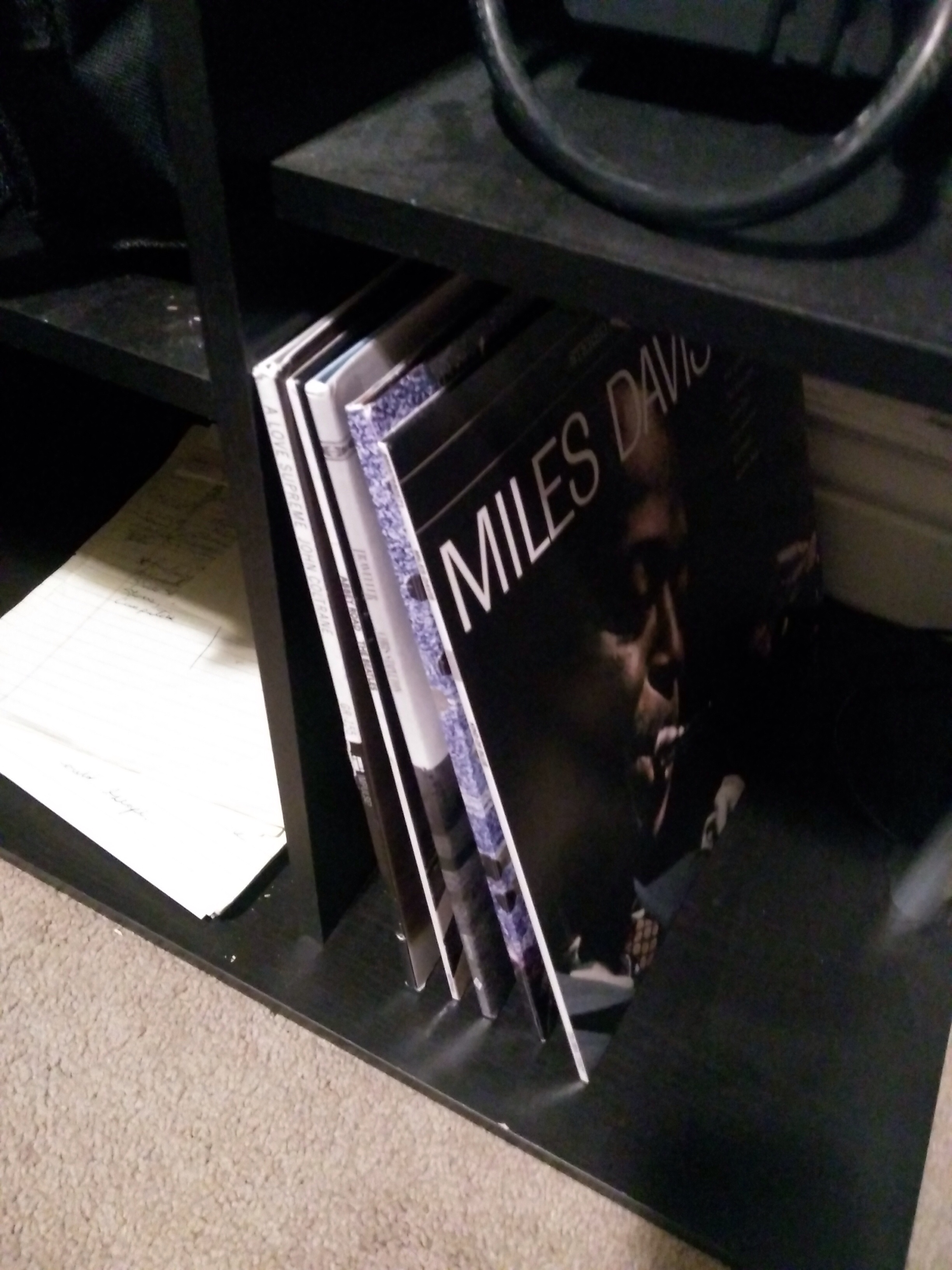 In fact, Kind of Blue was the first album I bought. Jazz is a wonderful music to listen to as background music. But, Jazz can also be a listened to deliberately. I own several jazz albums on my iPad. And, of course two for my record player. I find I enjoy listening to Jazz on the record player.
I have to really want to listen. I have to make time to listen. I have to. . .well, LISTEN. Really listen. And that's the point.
A record player adds warmth to an album, and especially Jazz or whatever the soulful music Chris Stapleton sings is. But, more importantly, it forces you to listen with a purpose. It takes work, hard work.
If you do it right.
Stay safe
Rodney M Bliss is an author, columnist and IT Consultant. His blog updates every weekday. He lives in Pleasant Grove, UT with his lovely wife, thirteen children and grandchildren.

Follow him on
Twitter (@rodneymbliss)
Facebook (www.facebook.com/rbliss)
LinkedIn (www.LinkedIn.com/in/rbliss)
or email him at rbliss at msn dot com

(c) 2021 Rodney M Bliss, all rights reserved