Green With Envy
We ended our Memorial Day vacation a day early. Everyone went home on Saturday. We rested up on Sunday and planned an informal family BBQ on Monday. Many of my kids live within a few miles of our house. They came by for basic burger and dogs.
A few years ago my family gave me a fantastic six burner grill. There was plenty of room for a couple dozen burgers and an upper rack for the same number of hotdogs. I also toasted the buns on the grill. Nothing quite like a fresh burger on a toasted bun.
Anyway, the food was good, but nothing special. My lovely wife opted for a fruit salad instead of her famous potato salad, which is a lot more work.
The BBQ took place in my backyard. We spent last year working hard on our backyard. We poured concrete pavers. We installed a "sun sail." We added patio furniture to go along with grill. We built a fence. And we added a playset for the grandkids.
And we dug up lots of the ground and installed new sprinklers. All the additions immediately added to the beauty of the yard, except the sprinklers. They made it look worse last fall. The grass was dead and dying. The trenches were strips of mud through the yard.
This Spring we set our sprinklers added some fertilizer and hoped for the best.
It.was.awesome.
Two of my daughters commented on the lawn.
What did you do to your yard?
Yeah, it's great.
It feels almost artificial.
It's hard to impress your kids. But, when it happens, it's awesome. And the lawn did look really good.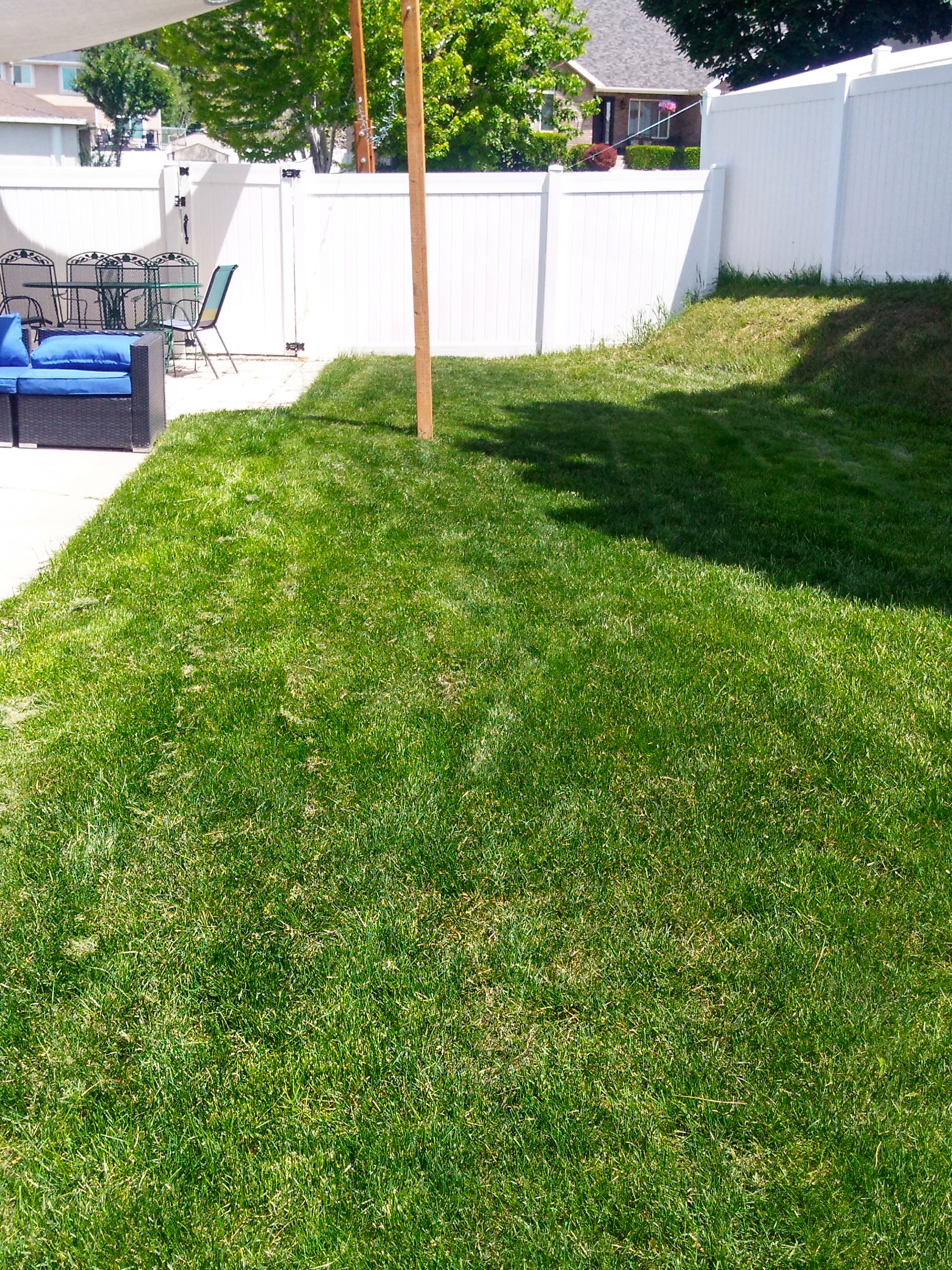 Stay safe
Rodney M Bliss is an author, columnist and IT Consultant. His blog updates every weekday. He lives in Pleasant Grove, UT with his lovely wife, thirteen children and grandchildren.

Follow him on
Twitter (@rodneymbliss)
Facebook (www.facebook.com/rbliss)
LinkedIn (www.LinkedIn.com/in/rbliss)
or email him at rbliss at msn dot com

(c) 2021 Rodney M Bliss, all rights reserved