Making Connections Keeping Connection
I'm reading a book that describes people as one of three types: anchors, waves and islands. It's a relationship book. (I'll probably review it once I finish.) Even before the author explained the characteristics of each type, I knew I was an island.
. . .I've built walls, a fortress deep and mighty that none may penetrate
I have no need of friendship, friendship causes pain
It's laughter and it's loving I disdain
I am a rock, I am an island
. . .
– "I am a Rock" Bobby Goldsboro
We had an old Bobby Goldsboro record when I was a kid. I played this song over and over. Yup. I was an island.
I was fortunate enough to marry an anchor.
But, I have thought about that teenage boy building those emotional walls. There are things that tie me to my anchor, of course. But, there are also plenty of things that tie me to my history.
Why do some things mean so much to me? Not everything. For example, I drive a 1996 Toyota Carolla with 280,000 miles. And while the year says it's a classic, the car doesn't live up to the nostalgia. It has manaul windows, manual transmission and several spots where the air is showing through the fenders.
But, certain things are precious to me. For example, one of my prized possessions is this pocket watch.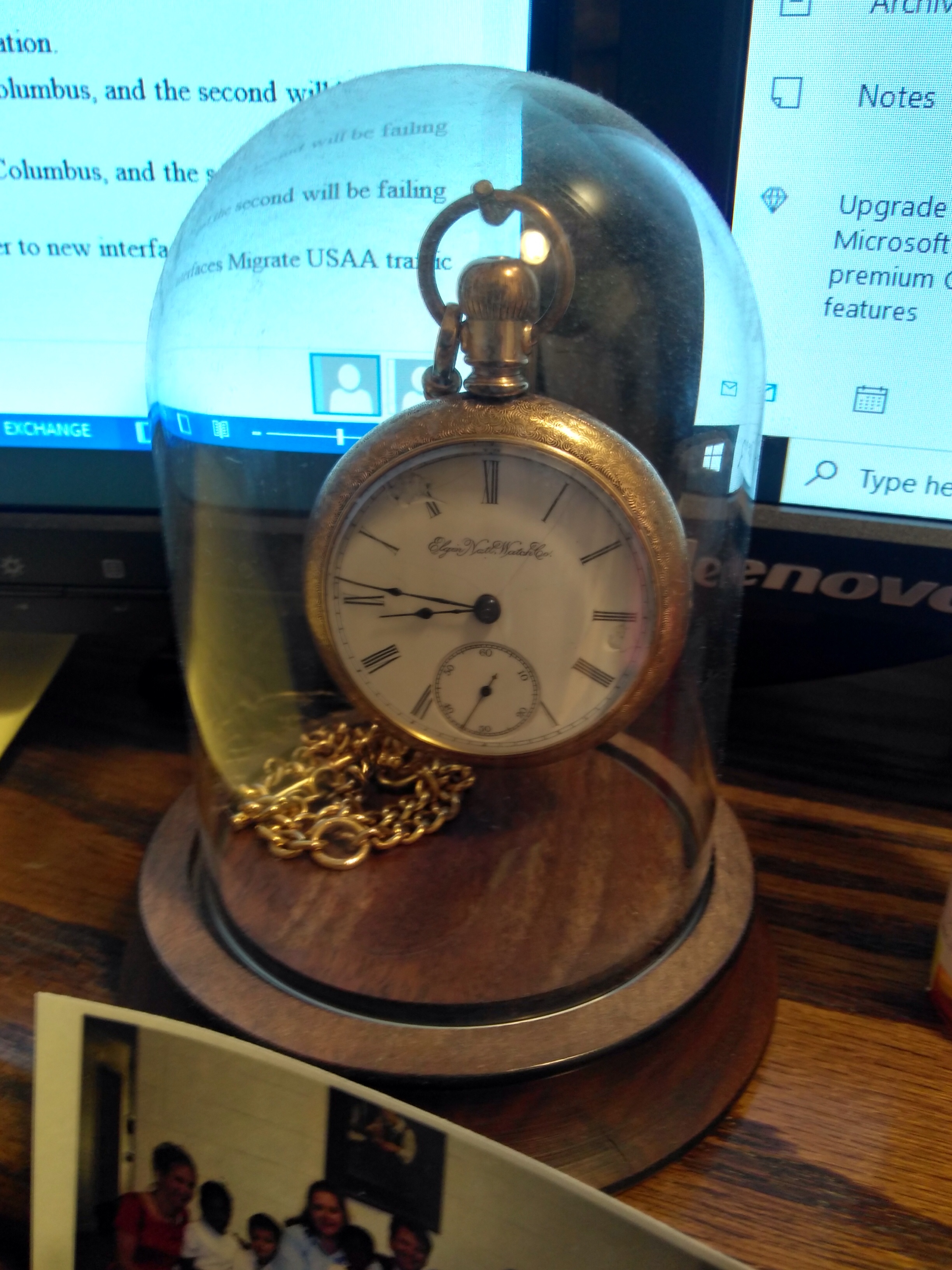 It's about 125 years old. I don't know if it's particularly valuable. But, it is to me. It belong to my great grandfather, Paul Graff. It came to me when my uncle passed away. He left it to his kids, my cousins. But, they knew how much it meant to me and insisted I take it.
I also have other pocket watches.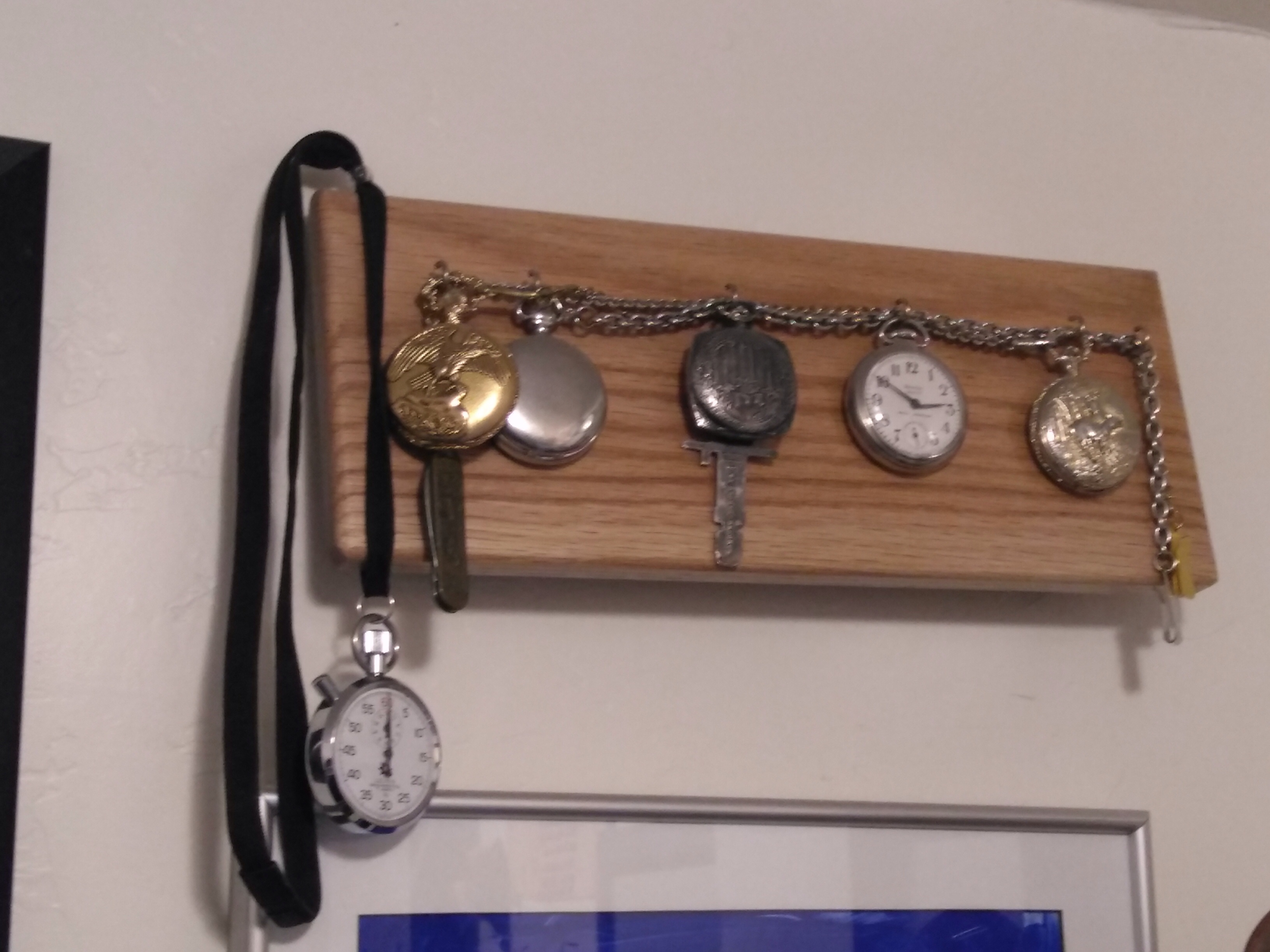 The watches are from right to left; mine, my grandfather Bliss's, my father's with grandfather Graff's watch fob, another one of mine, and my sons. (The stop watch is not really part of the set.) The display board was built for me by my talented daughter. It's designed to both hang on the wall or stand on a desk.
This display sits in a place of honor in my office.
The uncle who had the watch and I were close. He introduced me to Masonry. (The ancient organization, not the art of building things out of stone.) When I became a Mason he gave me a ring to signify I was a Master Mason.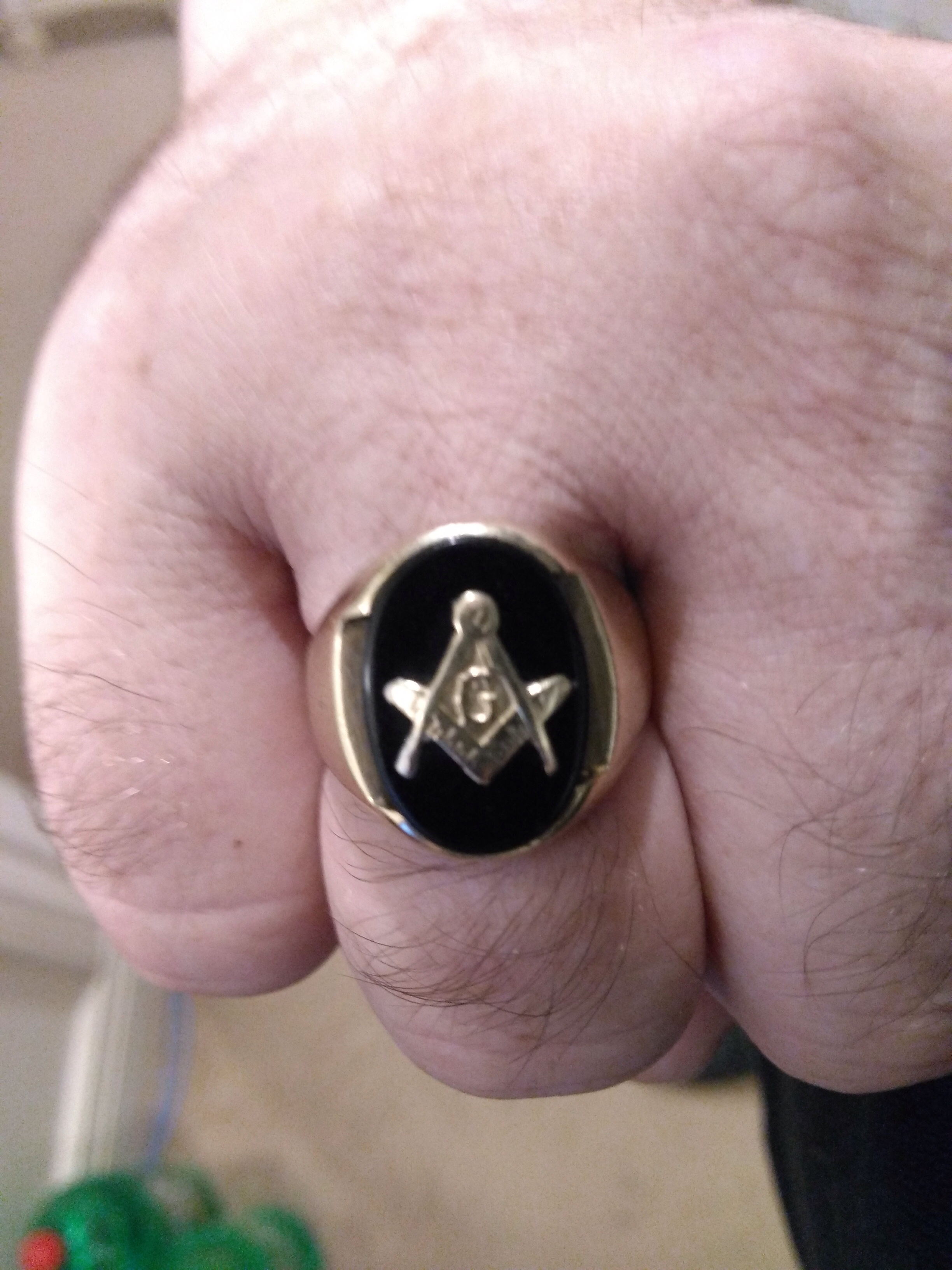 His name was Ted Graff, although we called him Tandy. I spoke at his funeral.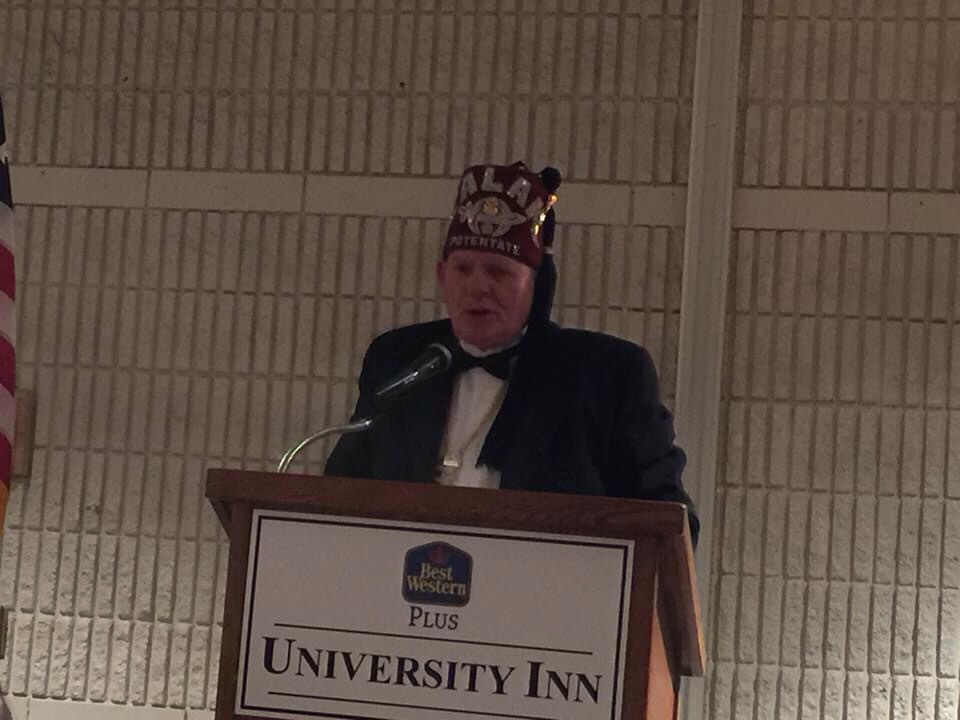 The daughter who made the watch board really was a talented woodworker. She made me this tabletop desktop clock.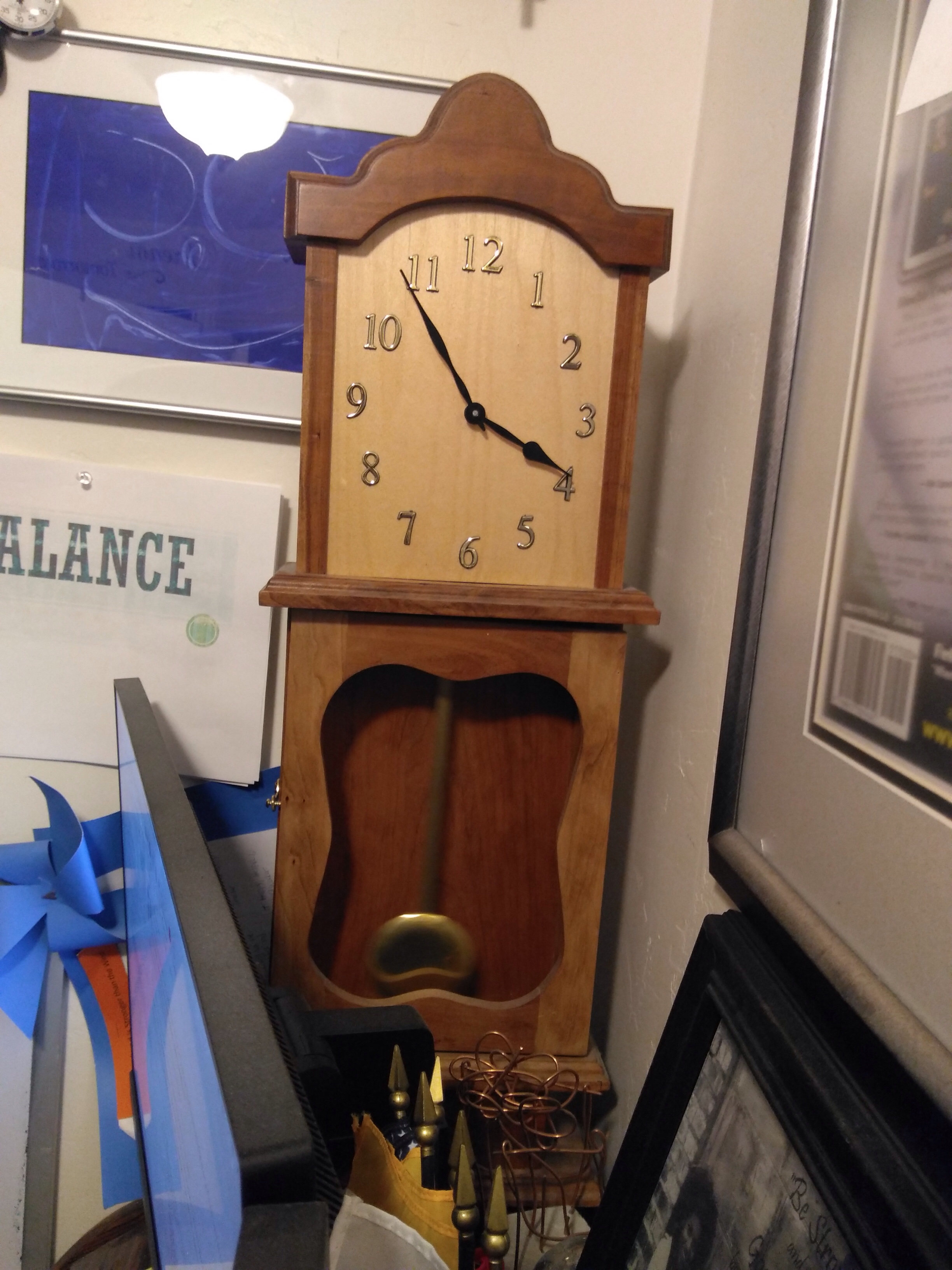 She also painted the blue picture behind the clock. (About 10 years before she made the clock in high school woodshop.)
My office is filled with artwork created by my kids. My oldest daughter painted this picture for me one Father's Day.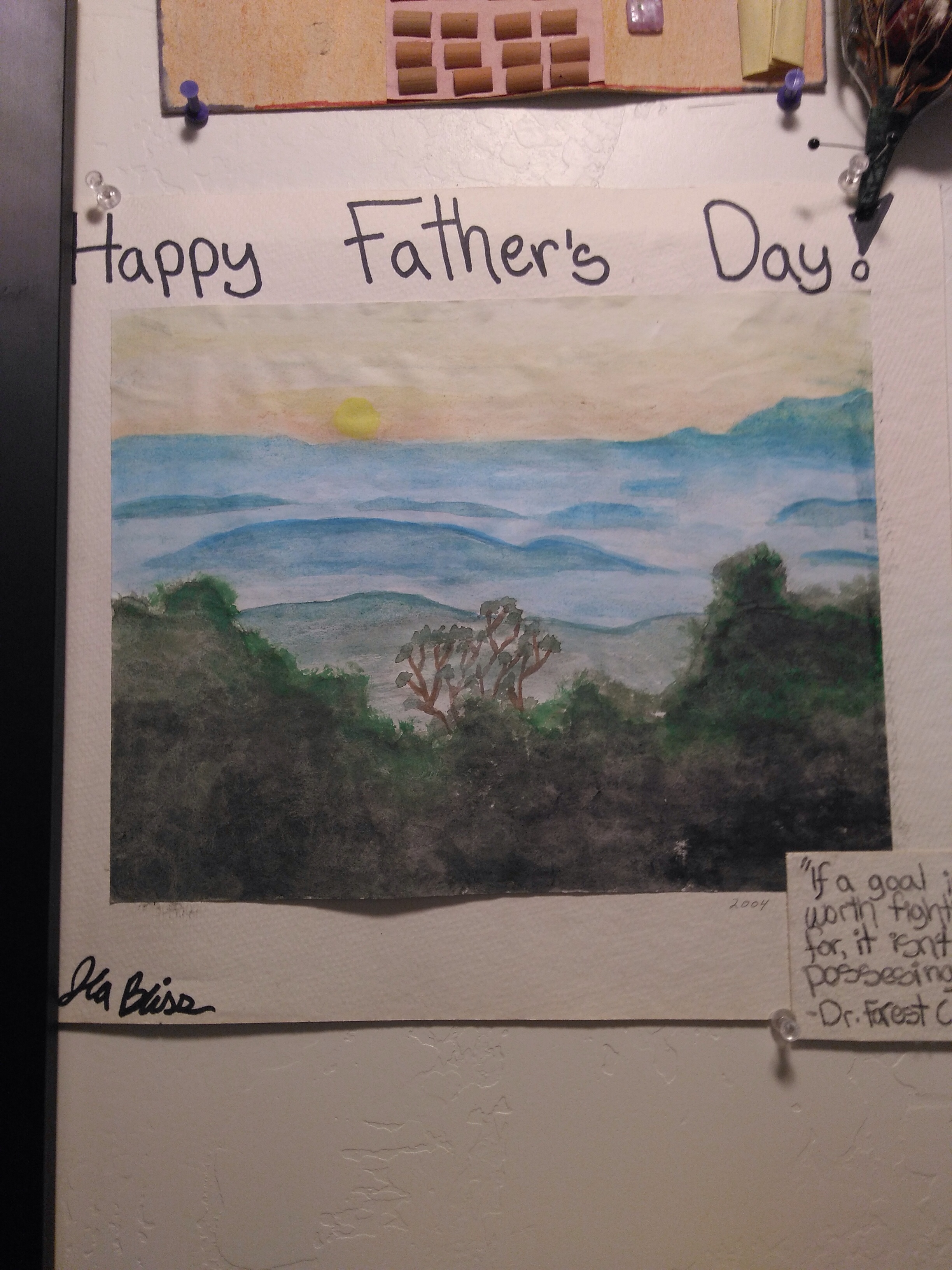 The girls we adopted from Columbia created this art work for us,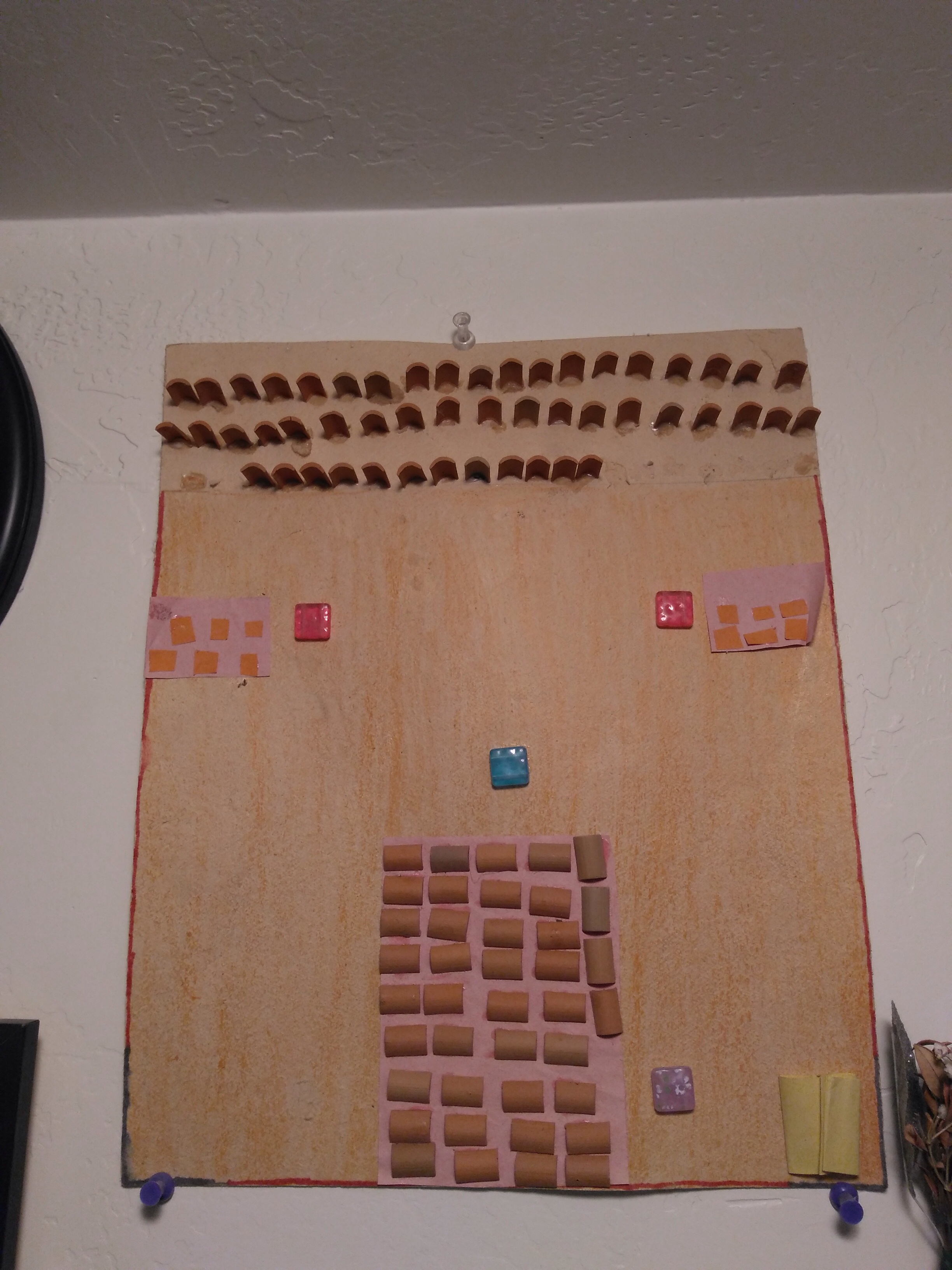 It's a house with a tile roof and a tile door and some very colorful windows.
I also have a picture that my father painted.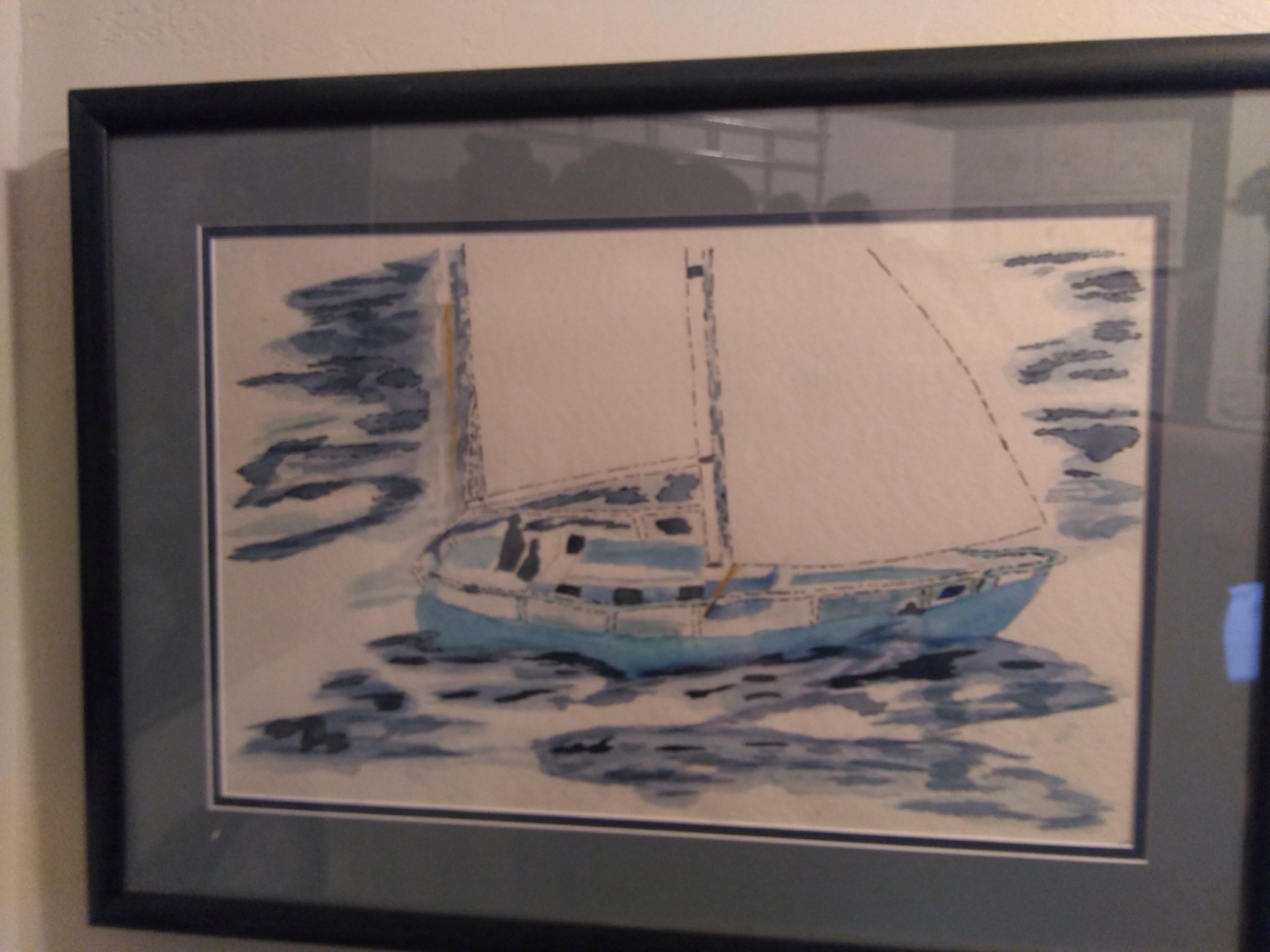 My father took up painting late in life. He only painted for a couple years. When he abandoned the hobby he insisted everything be thrown away. It's his own fault that he didn't go to the dump himself. My family insists that I got the best one.
My father's father was never a painter. He was a junk man, among other things. He used to paint his tools orange. That way when he worked with someone at the end of the job there was never any questions about whose tools were whose.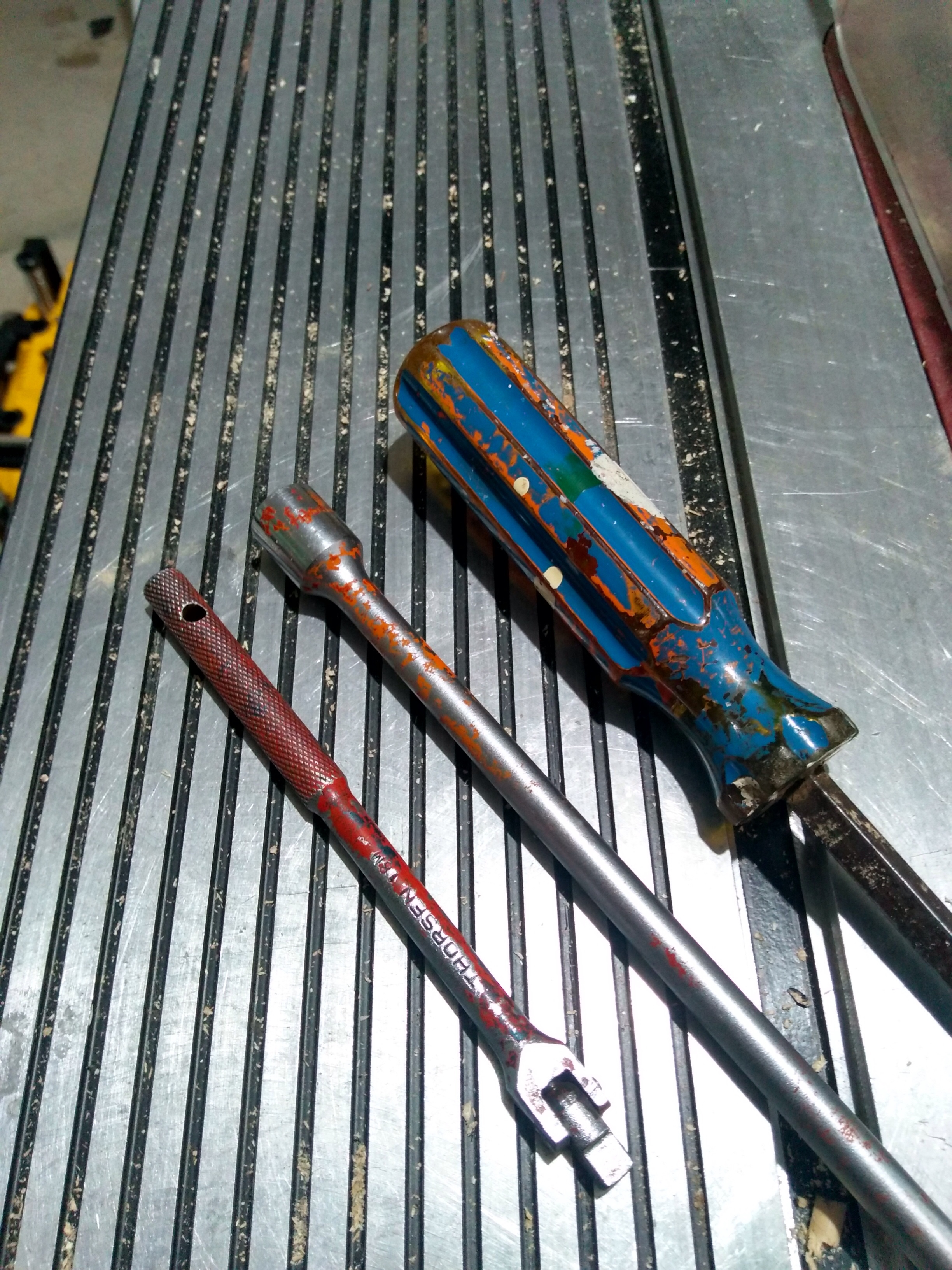 When he passed away they came to me. I think of him every time I use them. I also inherited a couple of his pocket knives.
He kept it very sharp.
It's probably obvious to you know what those things have in common. Those, "Rodney's Most Important Things." They have family connections. It's not that they are old, it's that they belonged to my people. These are things that my fathers, grandfathers and great-grandfathers held, owned and cared about. And, they are things that my children held, owned and cared about and gave me to me.
These are my connection to my past and my future. They are the things that connect that island to the rest of society. I'm also building my own connections.
I make things for children. My largest presents are footlockers. I've made one for each child.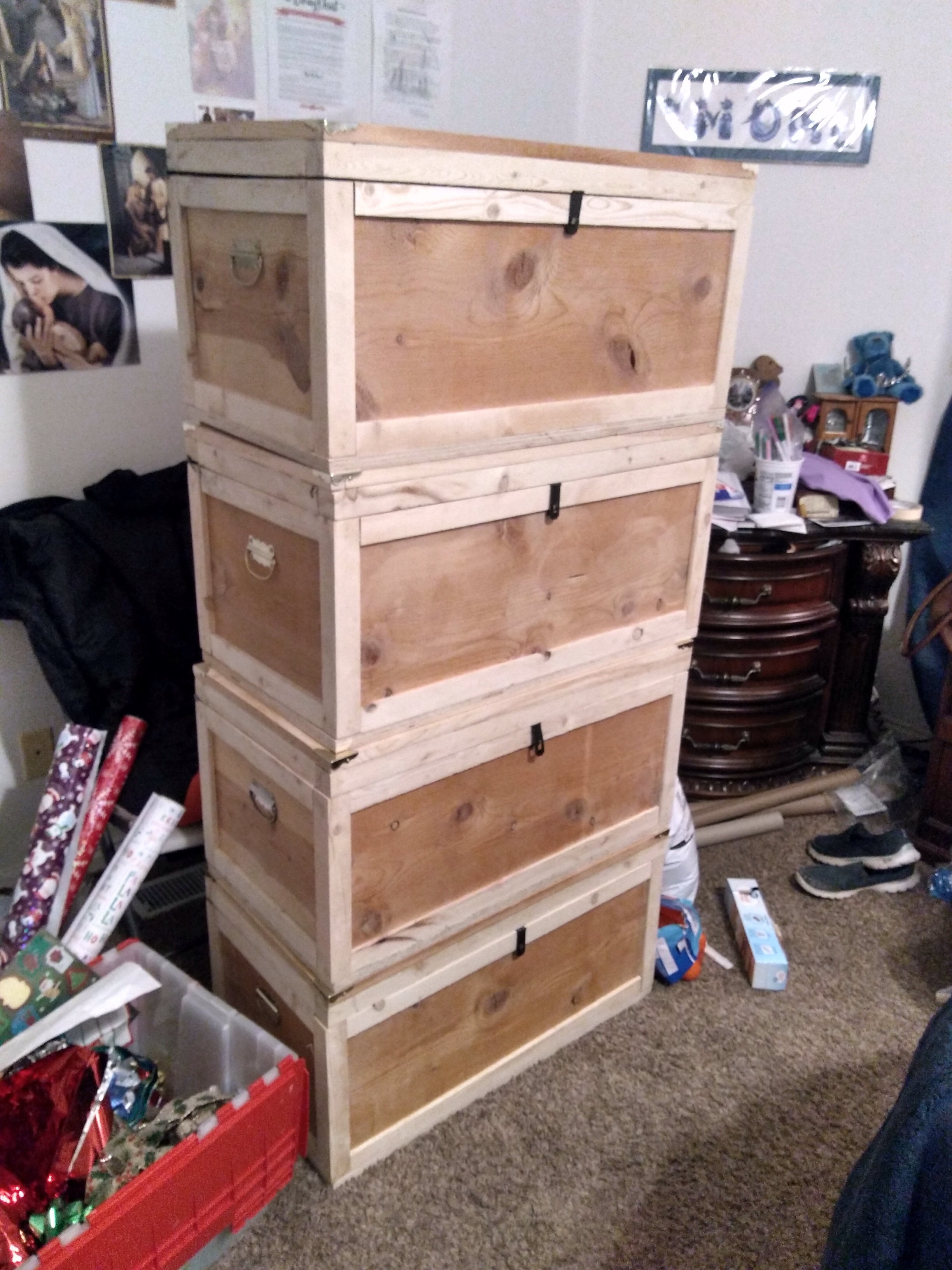 I also build toys for my grandkids.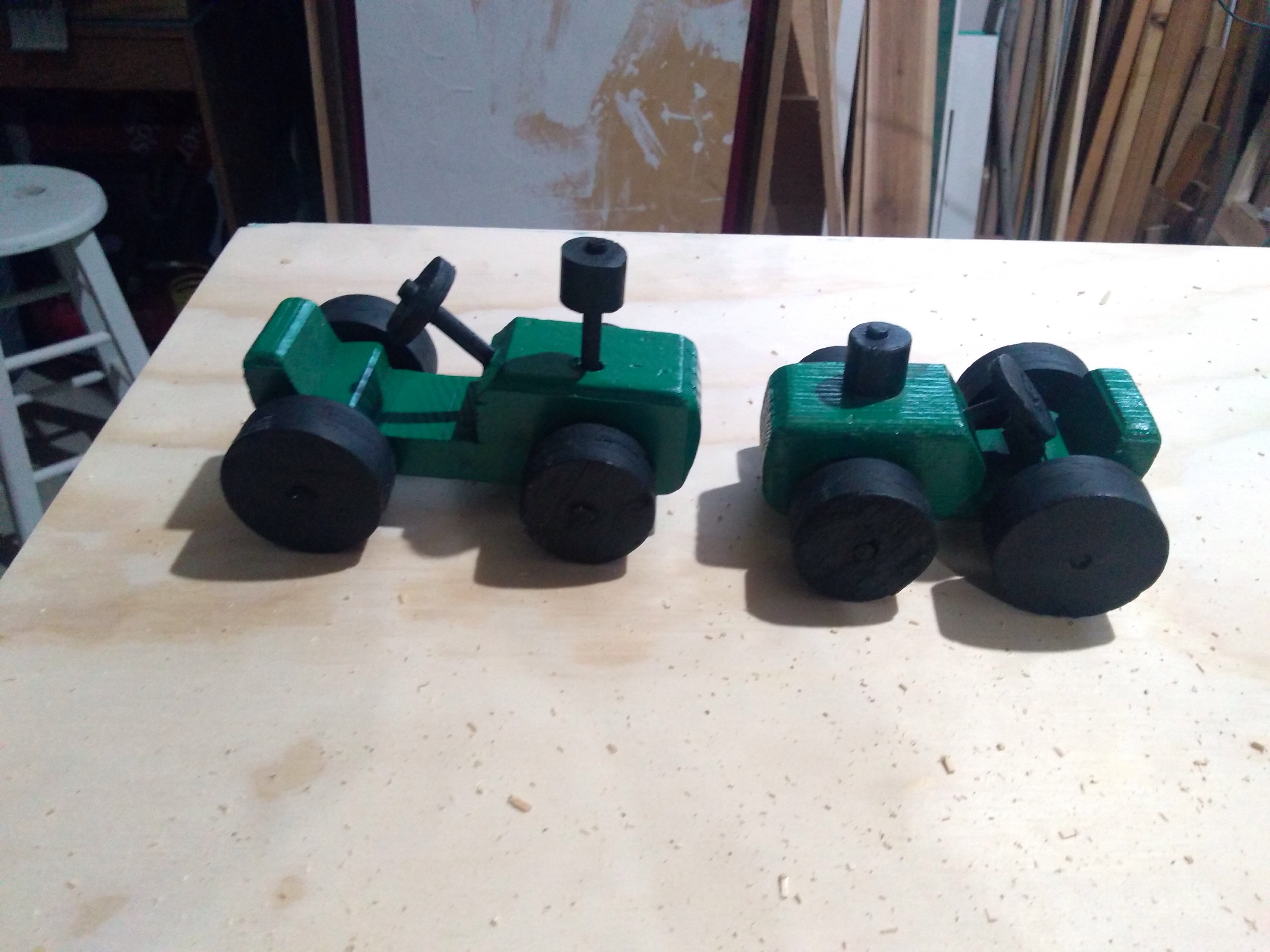 My father in law made these for my two oldest girls. I used his pattern and built copies for my own grandkids.
This wall has pictures of my lovely wife and my families.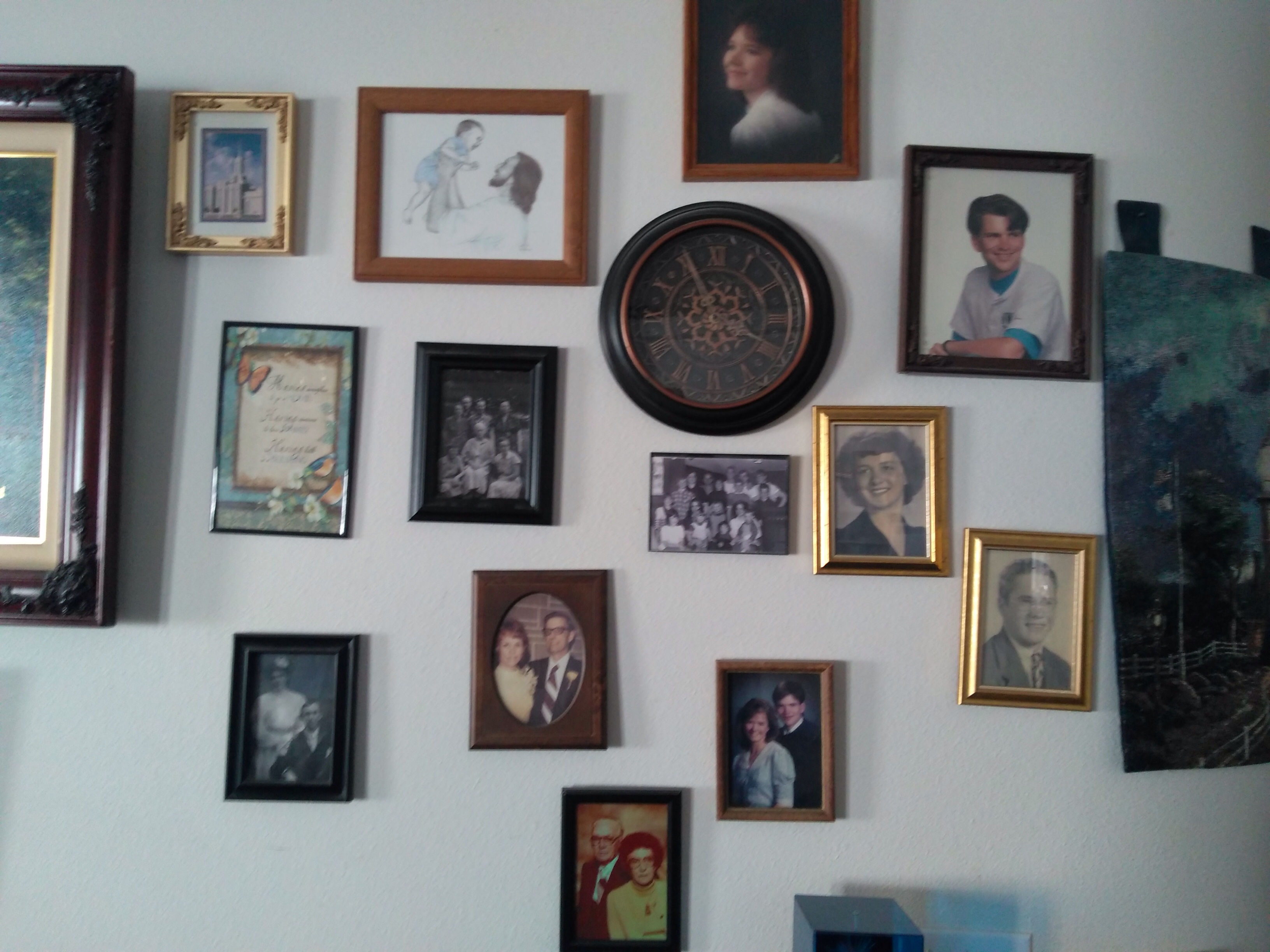 In the lower left is great-grandfather Paul Graff (the one who owned the old watch.) At the bottom is his son, Julius and my grandmother. Above their picture are my parents. Above my parents is a picture of my mother's grandparents. Directly under the clock is my lovely wife's family. And to the right are her parents. We intend to continue adding pictures as we find them in genealogy searches.
On the same wall to the left we have more pictures.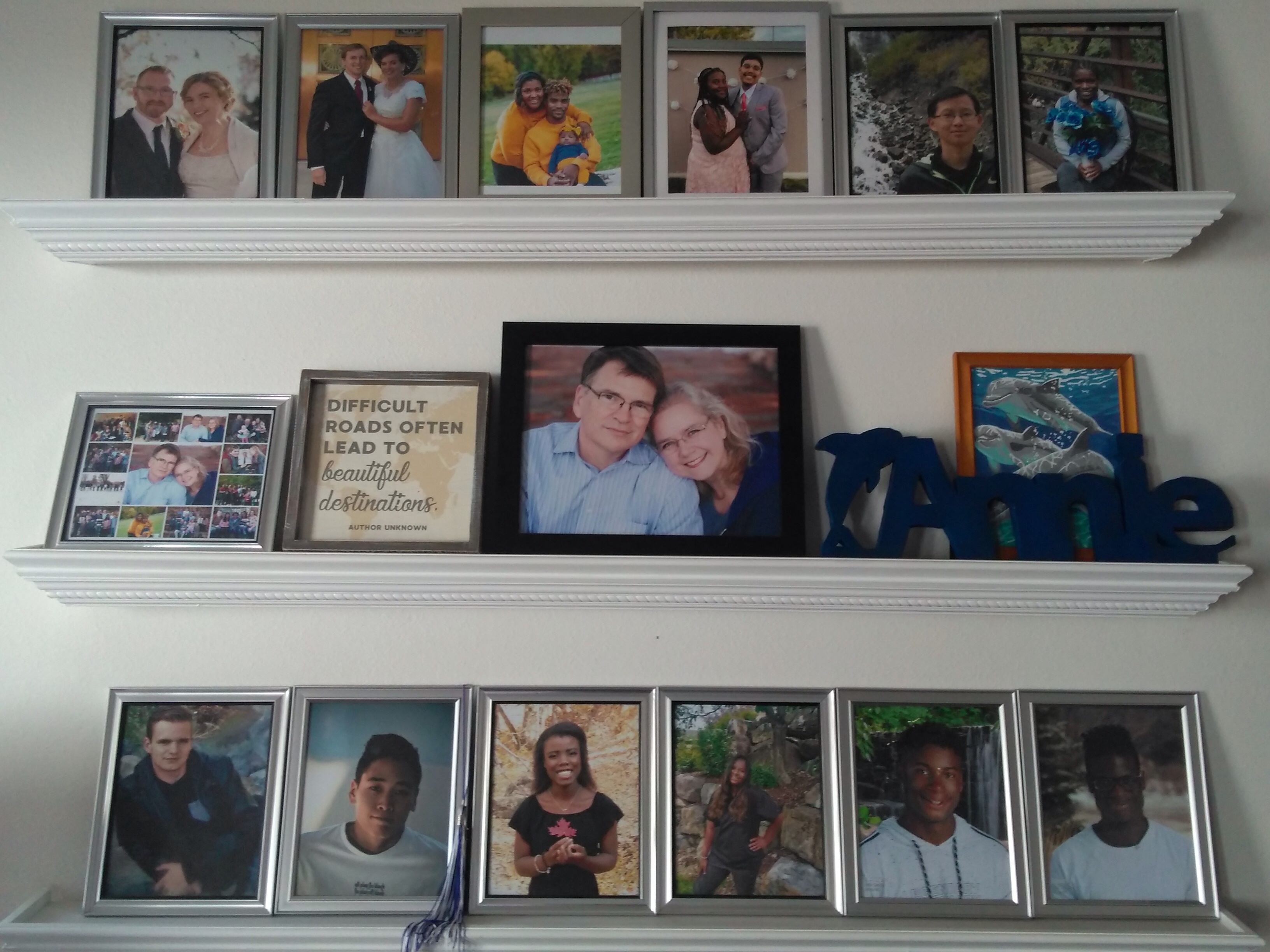 These are our kids.We used to update the pictures every year, but only the last two are still in school. Now, updates happen when kids get married.
Again, connections. Back to our ancestors and down to my children, grandchildren and future great grandkids and beyond.
I like being an island. At times it's comforting to hide behind my walls, safe within my fortress. But, when I'm honest about I'm not nearly as isolated as I pretend to me. My world is filled with connections, pictures, objects and memories that make it clear that I'm deeply connected.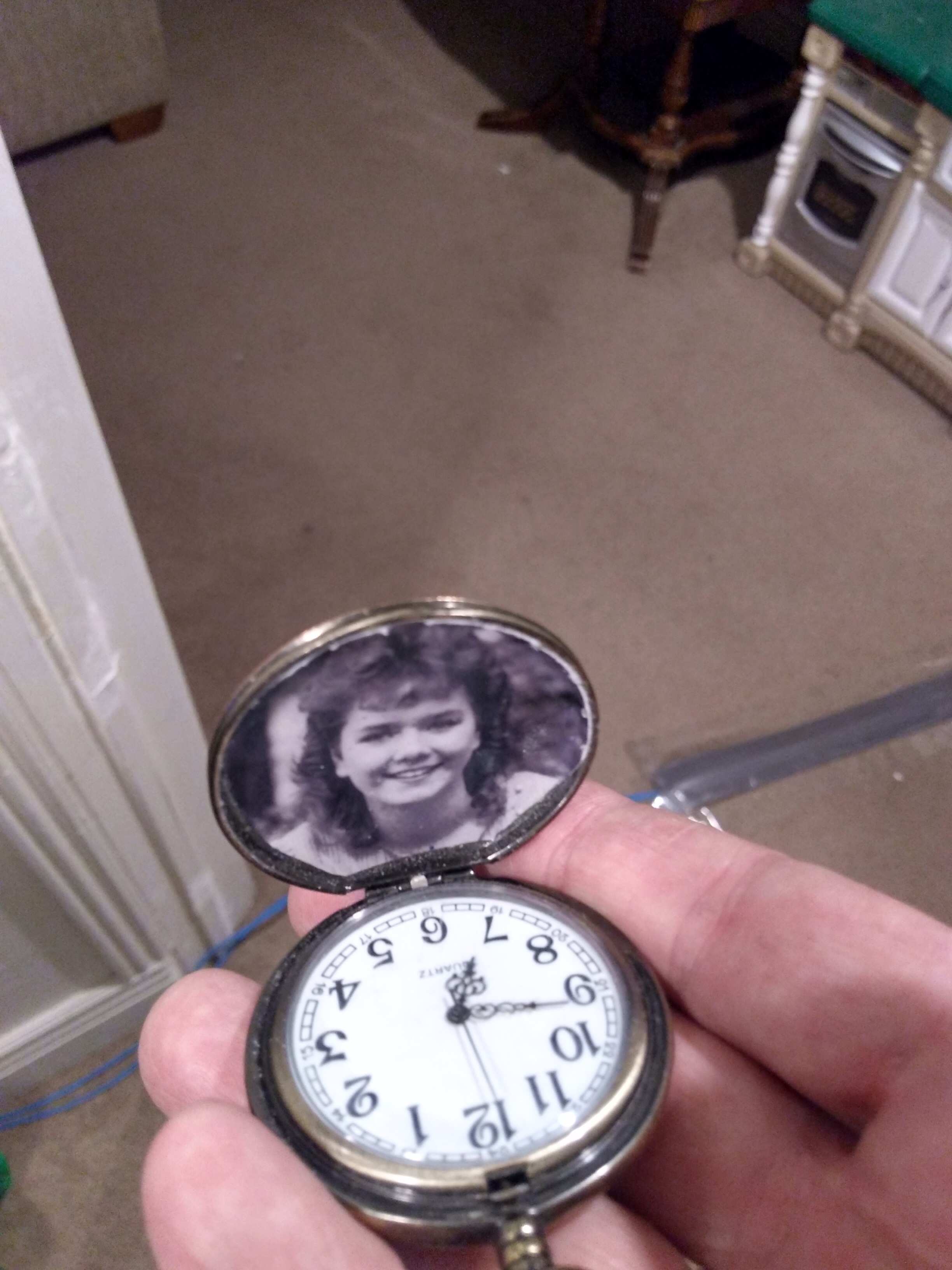 Stay safe
Rodney M Bliss is an author, columnist and IT Consultant. His blog updates every weekday. He lives in Pleasant Grove, UT with his lovely wife, thirteen children and grandchildren.

Follow him on
Twitter (@rodneymbliss)
Facebook (www.facebook.com/rbliss)
LinkedIn (www.LinkedIn.com/in/rbliss)
or email him at rbliss at msn dot com

(c) 2021 Rodney M Bliss, all rights reserved