Ever Need To Get Away?
The music is pounding. The lights on the stage are flashing. The singer, in typical "rap star" fashion are pumping up the crowd.
Get your hands up! Get your hands up!
Up!
Up!
Up!
It's the end of the concert and the singer ends with,
Thank you, Detroit! We love you!
A stunned silence falls over the arena.
A band mate approaches the lead singer.
Detroit was last night.
Then, the tagline for an airline comes on.
WANNA GET AWAY?
The commercial is 20 years old. But, it still resonates.
Because, don't we all want to get away at times? Who among us hasn't dreamed about dropping everything and just running away for a day or a week, or maybe forever?
There have been times, typically when stresses are at their worst when I've considered escaping. It's not a logical or rational thought. Just like imagining what it would be like to be a famous rock star isn't a rational or logical thought. But, sometimes we day dream.
The last ten days have been a getting away. I haven't been anywhere, as I shared yesterday (Big House, Small House.) But, even though I've been in my house with my family for the past 10 days, I haven't really been around them. My lovely wife has been locked in our bedroom with a positive COVID diagnoses.
We often just left food outside the door. Other than a few very brief trips in, all masked up, we might as well have been in separate cities, instead of separate states. Today we finally were able to reunite. She came home, or I did.
It was like a homecoming. And having been gone for a couple weeks helped me to understand how much I missed being together. I suppose part of my relief is that for 10 months we've lived in fear of my lovely wife getting COVID. She's high risk. She has a preexisting condition. And we feared that if she got it, she'd die.
And that wasn't a thought I wanted to consider. And it wasn't a thought I could express. But, it lingered. Always there in the back of my mind. And then, she got sick. And like many, she got really sick. And we had to face the "what if."
And I was a mess. Not sure if it showed up in my scribbling, but I was scared to death. . .scared of death. Not mine. Hers. And worst of all there was nothing I could do about it.
Except wait.
And today it felt like the waiting was finally over. I almost don't dare to hope. She's still on oxygen, but she's up and around. We talk. We gathered for family prayer in her room. And even though there were only six of us, it felt like coming home.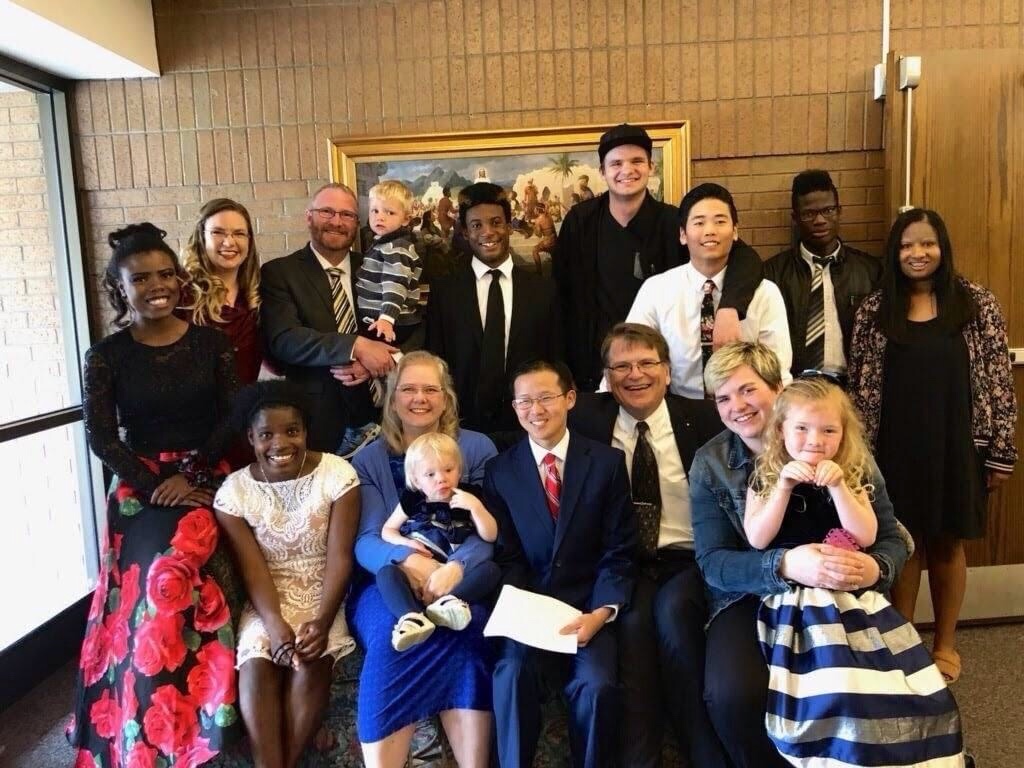 Wanna get away?
No. No I don't. I'm just happy to be back.
Stay safe
Rodney M Bliss is an author, columnist and IT Consultant. His blog updates every weekday. He lives in Pleasant Grove, UT with his lovely wife, thirteen children and grandchildren.

Follow him on
Twitter (@rodneymbliss)
Facebook (www.facebook.com/rbliss)
LinkedIn (www.LinkedIn.com/in/rbliss)
or email him at rbliss at msn dot com

(c) 2021 Rodney M Bliss, all rights reserved