Delivering On Someone Else's Resolution
I'm not into exercise. I used to play basketball pretty regularly. And I go hiking and camping. But, mostly I depend on a good overall health and an extraordinary lung capacity.
Okay, maybe I should explain that last part. I'm short for my height. When I was a kid, I got sick with Crohn's disease. I was about 15 years old. The doctors told me that the steroids that they wanted me to take would probably take four or five inches off my height. My dad put it best,
Do you want to be tall or do you want to be well?
Pretty easy when you put it that way, even for a 15 year old. It took me years of prednisone and azulfidine but, I got better. And I got shorter. Okay, I just didn't get as tall. My rather is 6'5″. My other brother (neither named Daryl) is 6'2″. I have larger hands and feet than either one. I probably would have been the tallest of the three of us.
My grandson recently was born about 6 weeks early. He spent a few weeks in the NICU. One of the last organs to develop are the lungs. His were not yet ready. (He's doing great now.)
A few years ago I was having some issues with stress. (Okay, that seems to be every year, but it was worse this year. I found myself feeling shortness of breath. I went to get my lung capacity tested. The doctor tried to give me some idea of what to expect.
Most people have 4-5 times the capacity they actually need to survive.
I blew into their little tube while he yelled at me to
BLOW, BLOW, COME ON! MORE! MORE! KEEP GOING!
It was weird. One minute we are talking normally and the next he's turned into a hyper-active cheerleader. Anyway, after I completed blowing into the tube he looked at the results,
Okay, you have 7 or 8 times the required capacity.
Remember that period of being sick when I was a kid? My lungs were fully developed. In other words, my lungs were designed for someone 6'5″. I'm barely 6'0″ when I'm wearing socks. So, I've always been able to run forever. When I was running semi-competitively, I always had an extra gear after a long run.
That was a really long way of saying, I don't exercise regularly.
So, why did I find myself at the gym for the past couple weeks? It's my son's fault. My son will be getting on an airplane next Monday to fly to the Midwest to start a mission for the Church of Jesus Christ of Latter-day Saints. (The Mormons.) He's currently going through the training to prepare. And because of COVID, he's doing that at our house.
One of the things you might have noticed about missionaries is they are always in pairs. Even though my son is working from home he still needs to have that companion. And my son is an exercise fanatic.
He does "leg day" and "shoulder day" and "arm day" and more that I can't even remember. Anyway, he needed a gym buddy. So, every morning for the past couple weeks, I got up at 6:00am and head to the gym. Actually, it's the community rec center. The last week of December, especially at 6:00am, the gym was pretty empty. He worked out, I walked.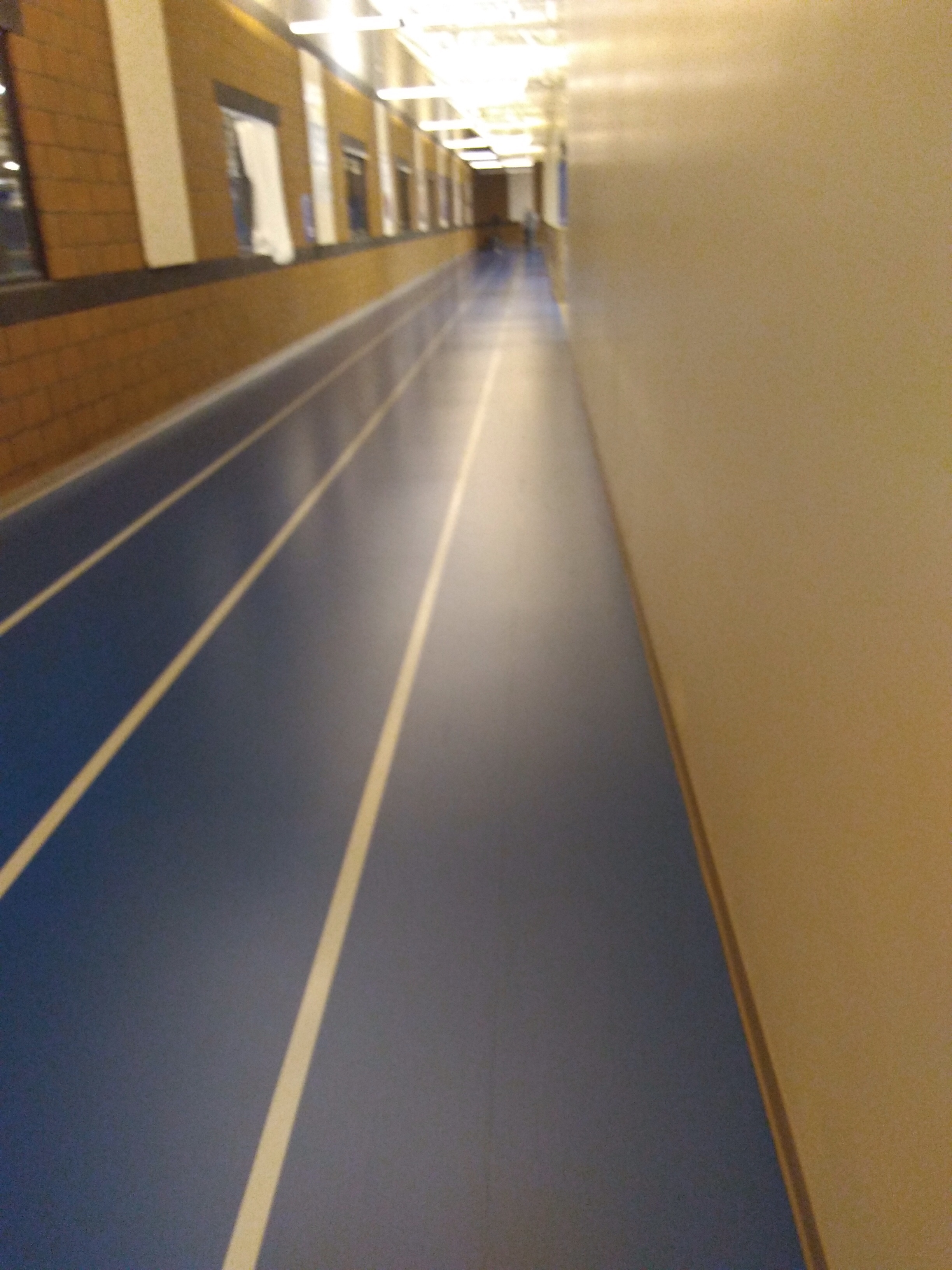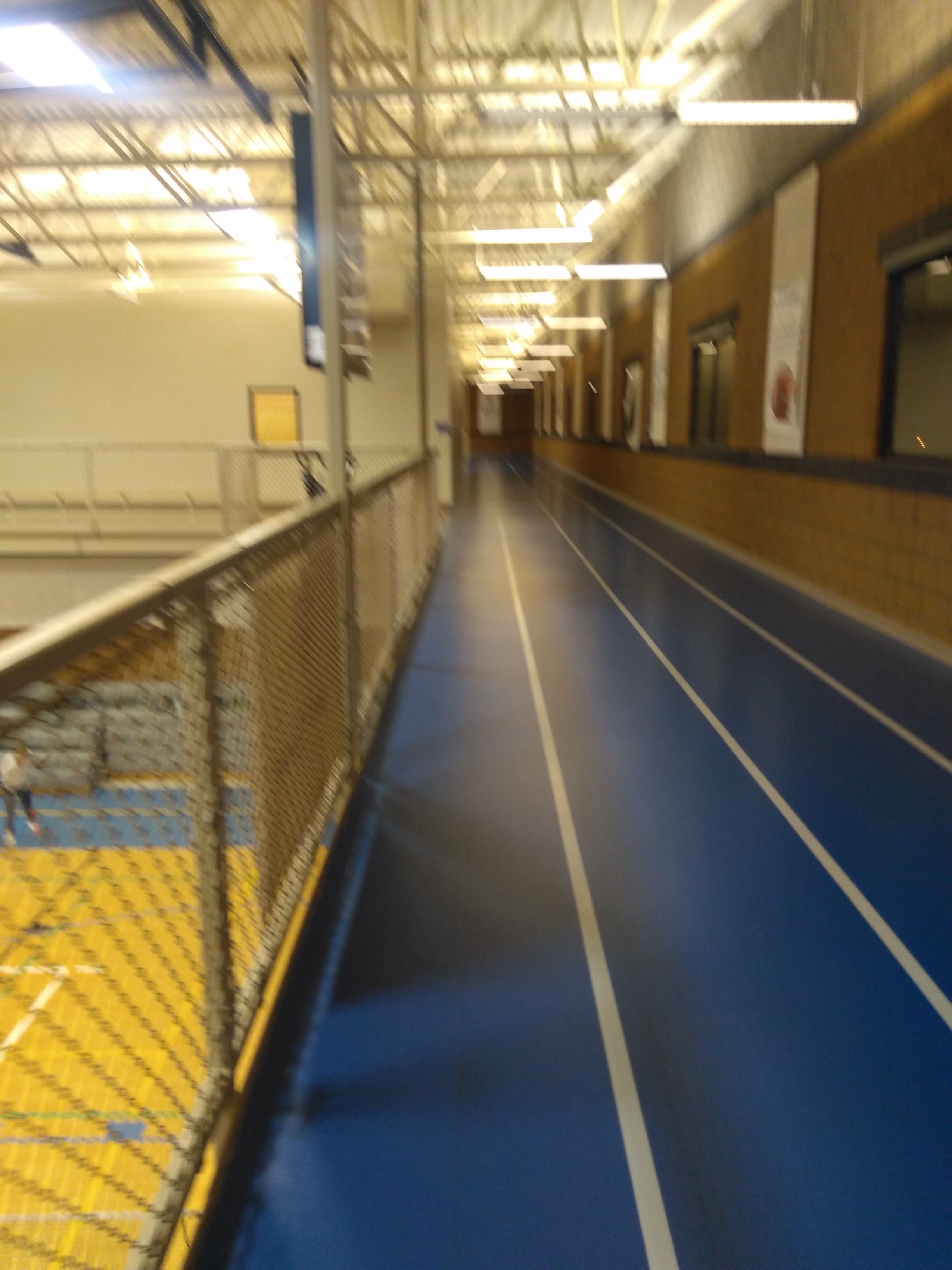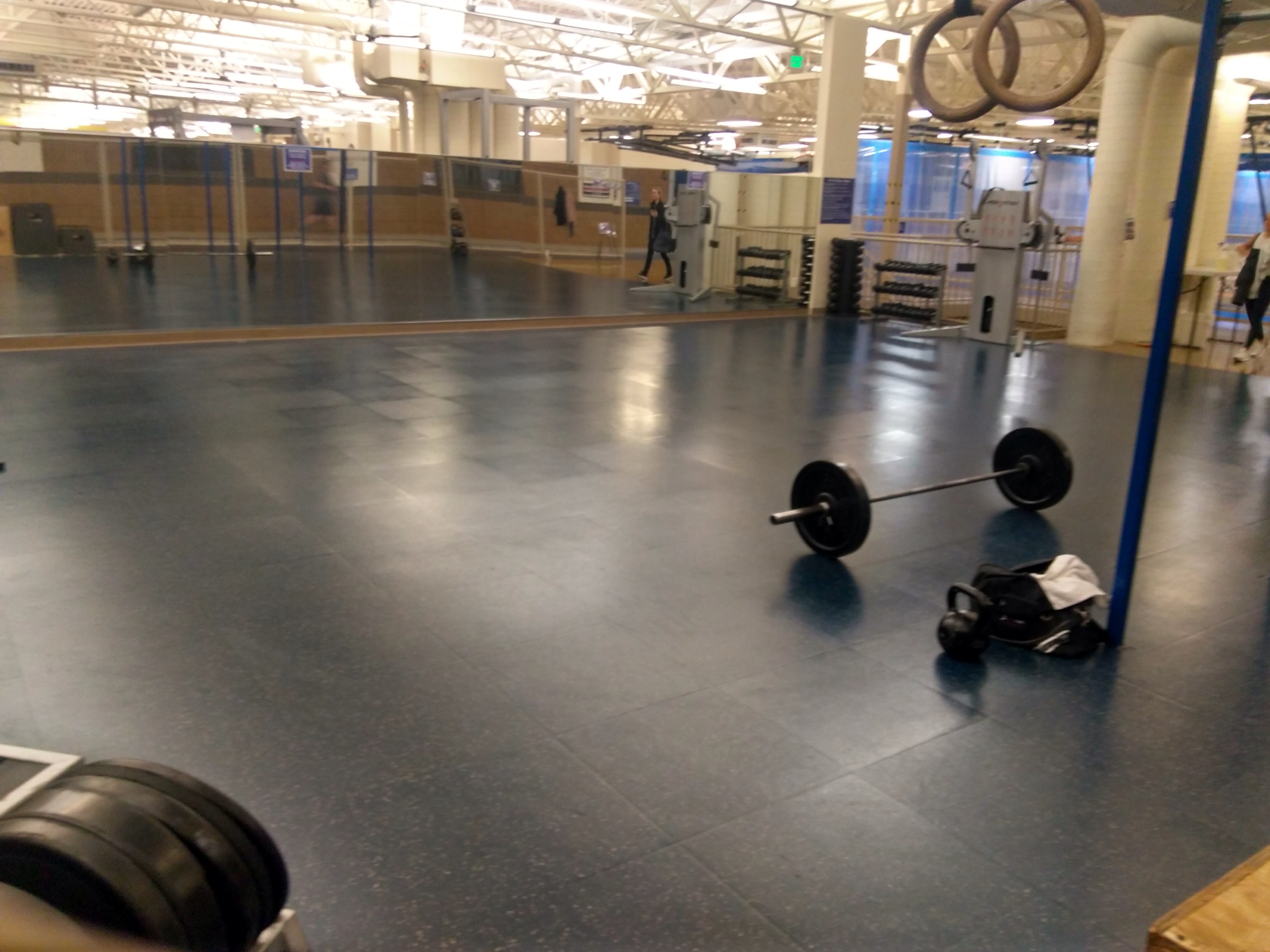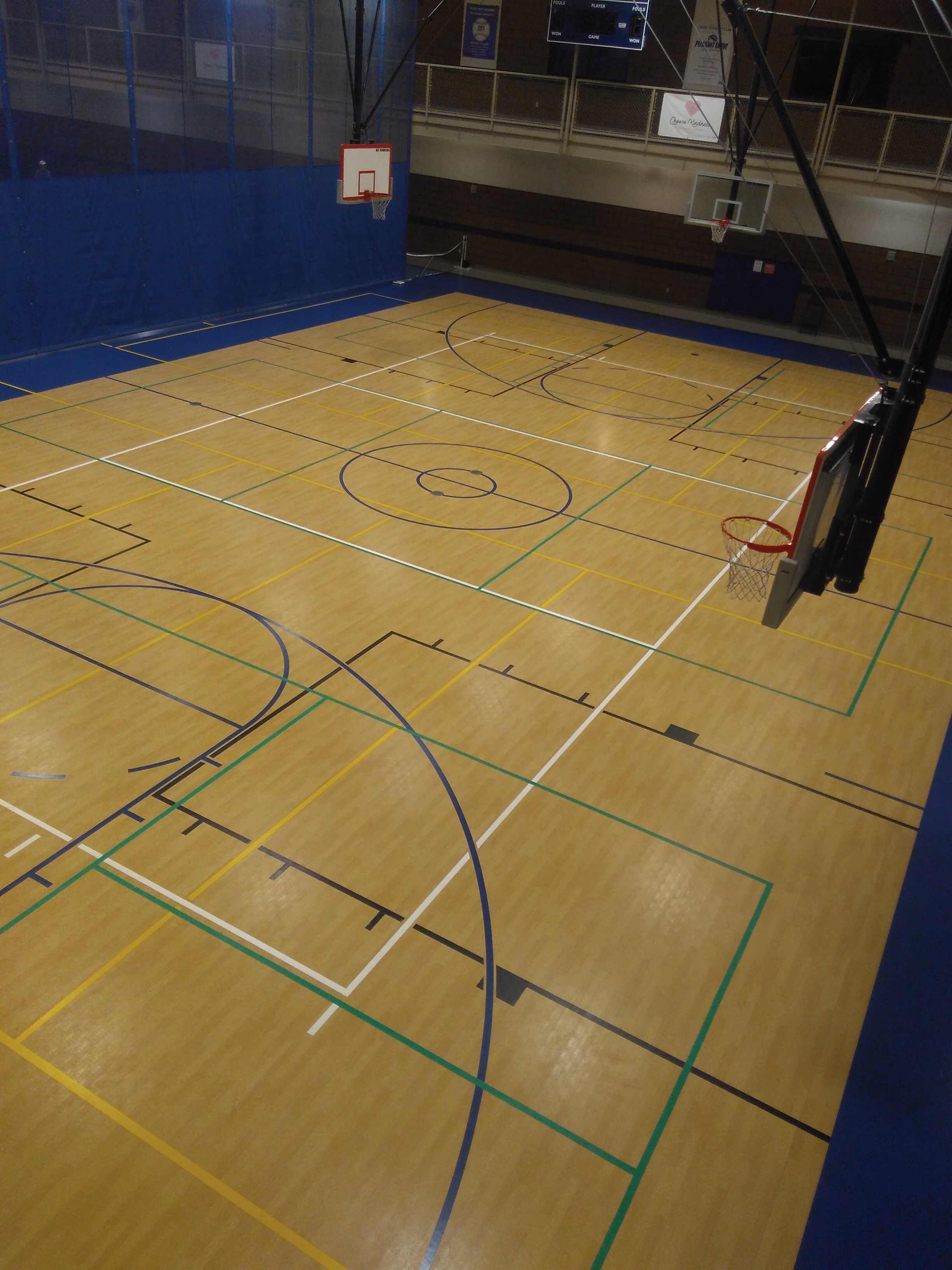 Have you ever joined a gym? If I were to guess, I'd say you probably joined in January. Most people join in January. Lots of people join in January.
You know what happens in January? Gyms get full. It typically clears out by the end of January. We suck at keeping resolutions. In fact, many people who regularly exercise avoid the gym for the first couple weeks in January.
That's what I would have done. But, my son isn't as averse to people as I am.
And just like clockwork, the gym got busier as soon as the new year came around.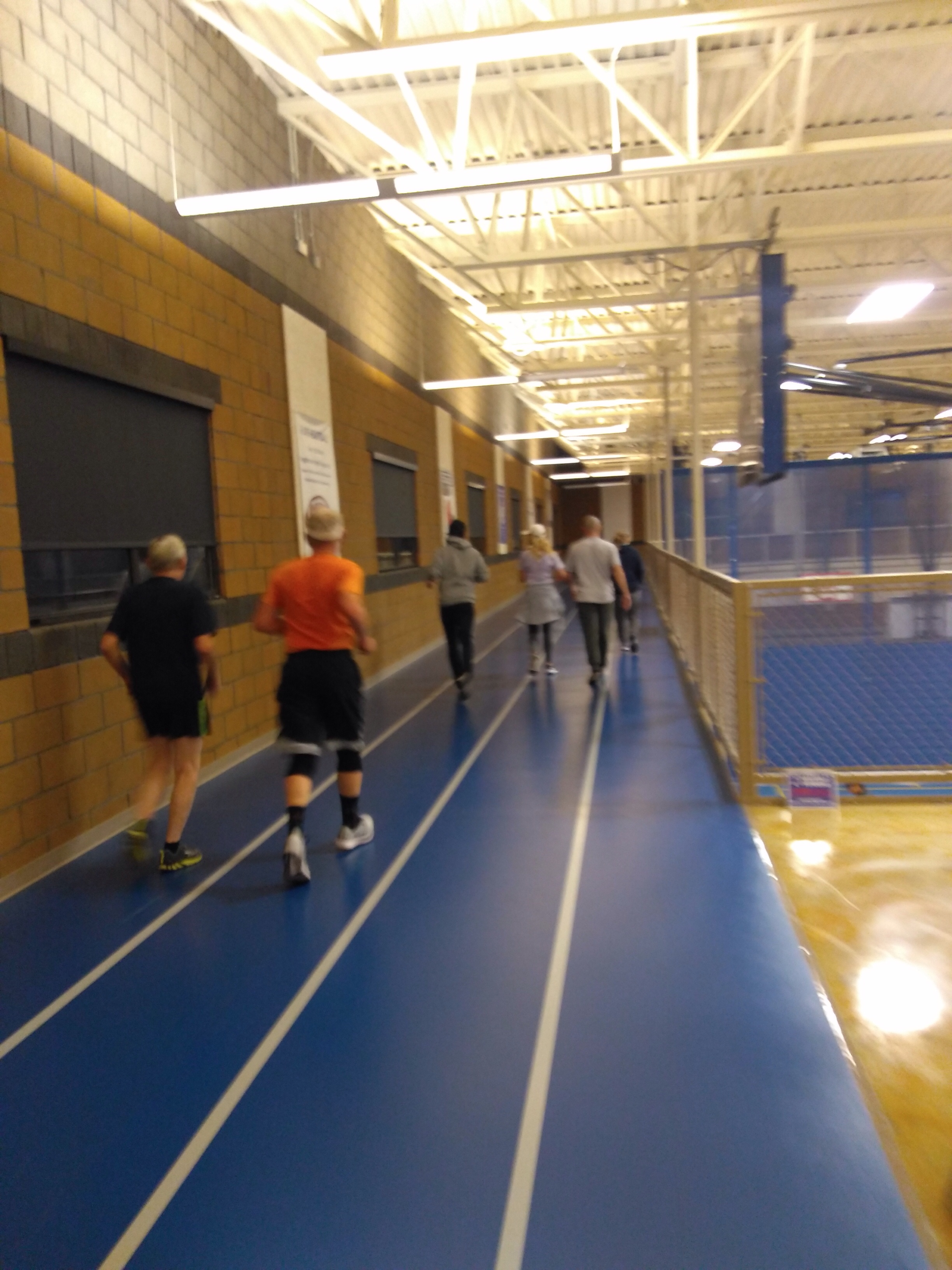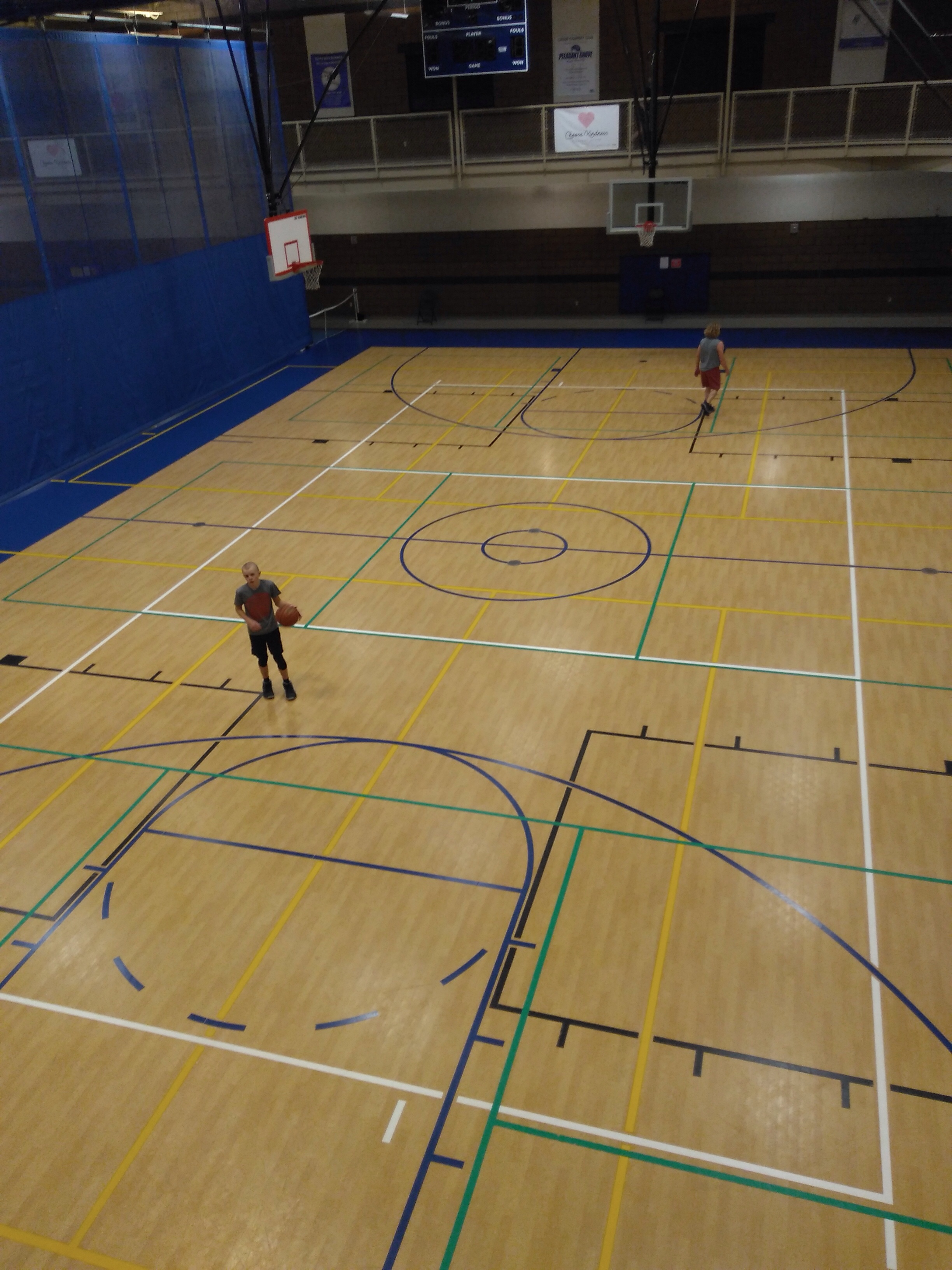 Pickup games were banned. Two people was a large number of basketball players.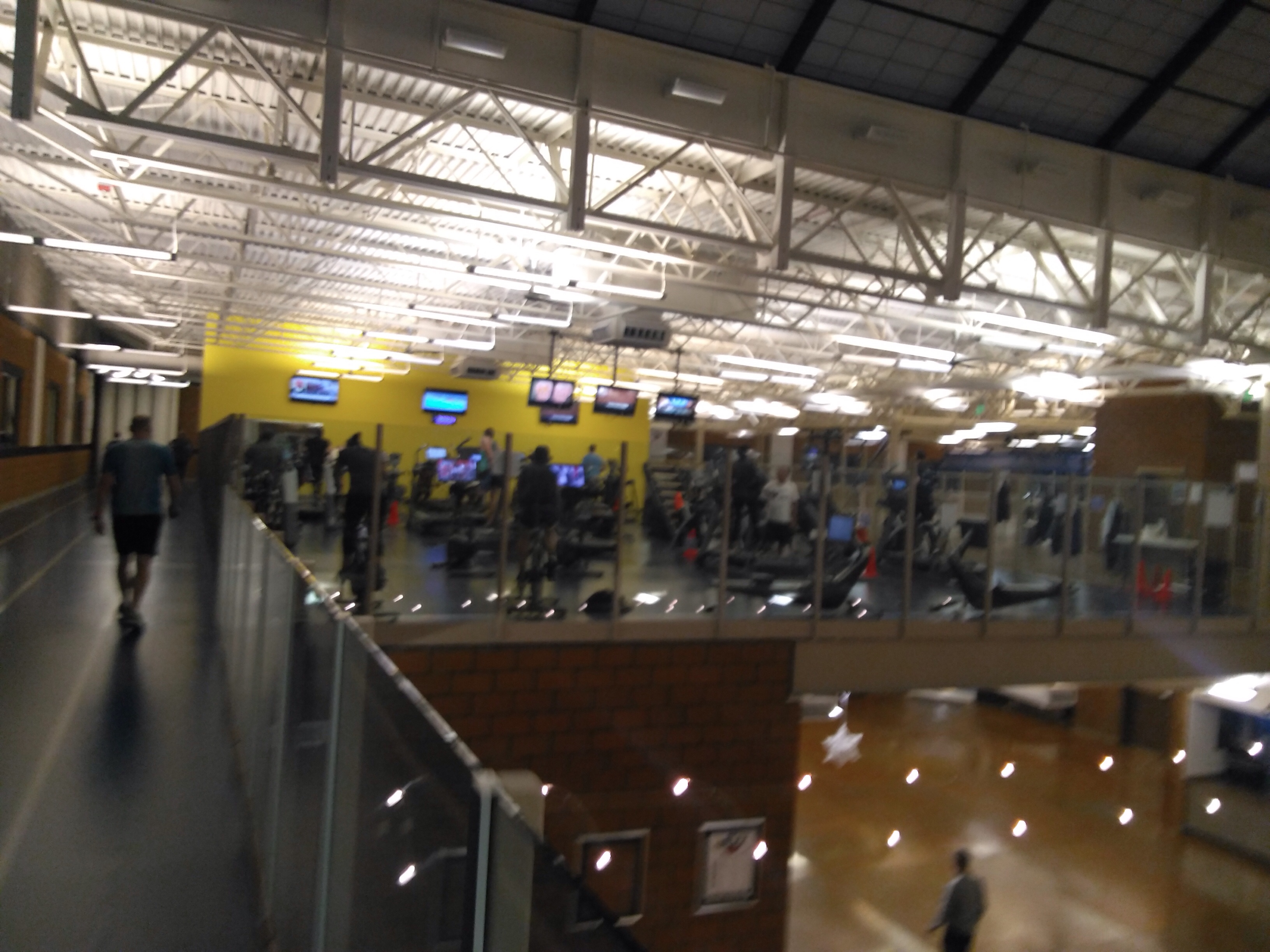 The only area that was just as busy before New Years as after was the pickleball courts.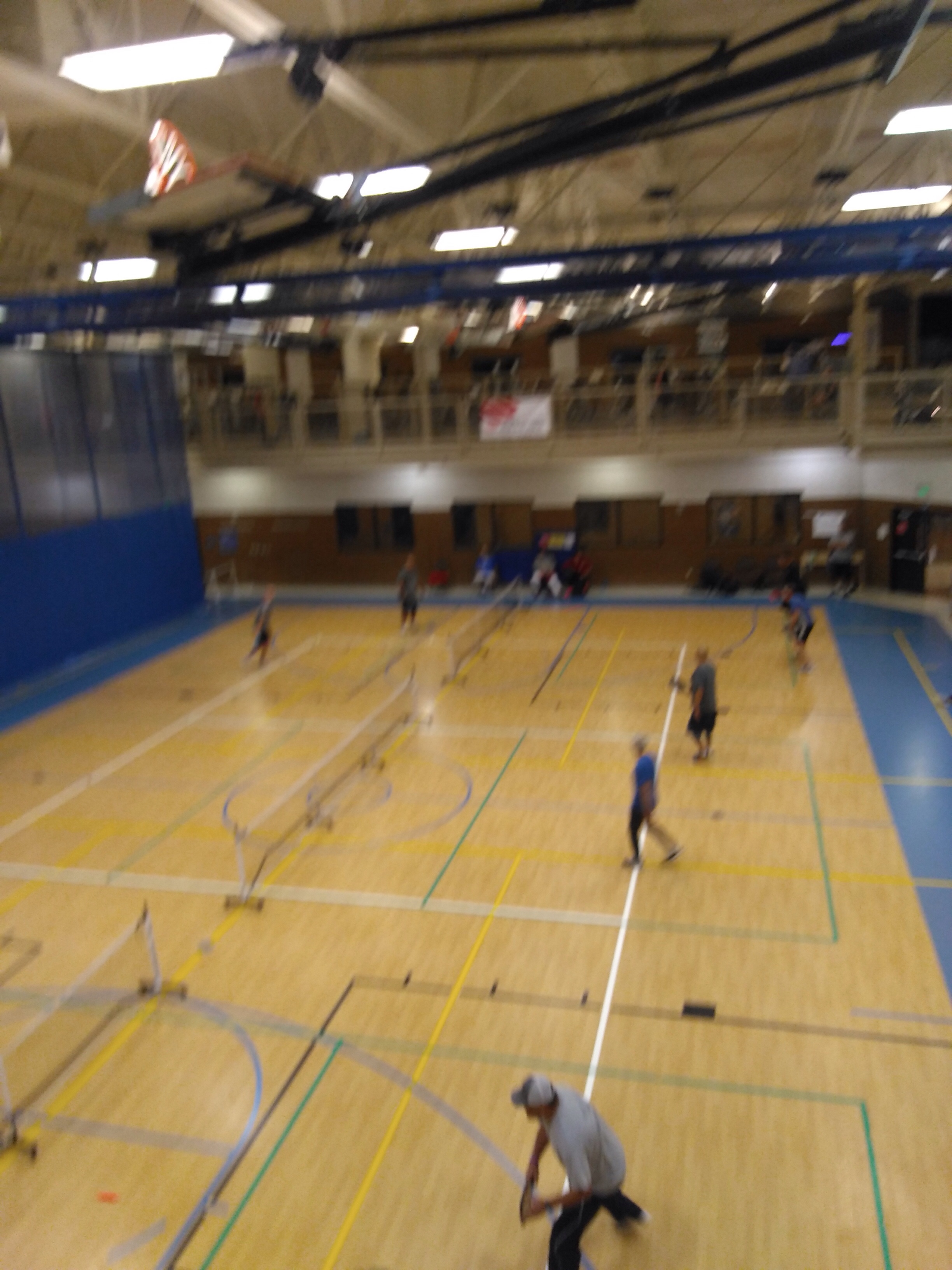 My mother used to have a pickleball court in her backyard. One day my brother described it as a "mini tennis court."
It's not a mini tennis court! It's a pickleball court! They are very different.
While walking around the track, I got to watch a lot of pickleball games. Now that I'm more familiar with the game I can definitely say,
It's a mini tennis court.
So, here I am walking around the track with the new resolution folks. I didn't even have a resolution to exercise and I'm still stuck with the gym crowds.
My consolation is that since I'm just walking, I don't dress the part. I like boots and jeans.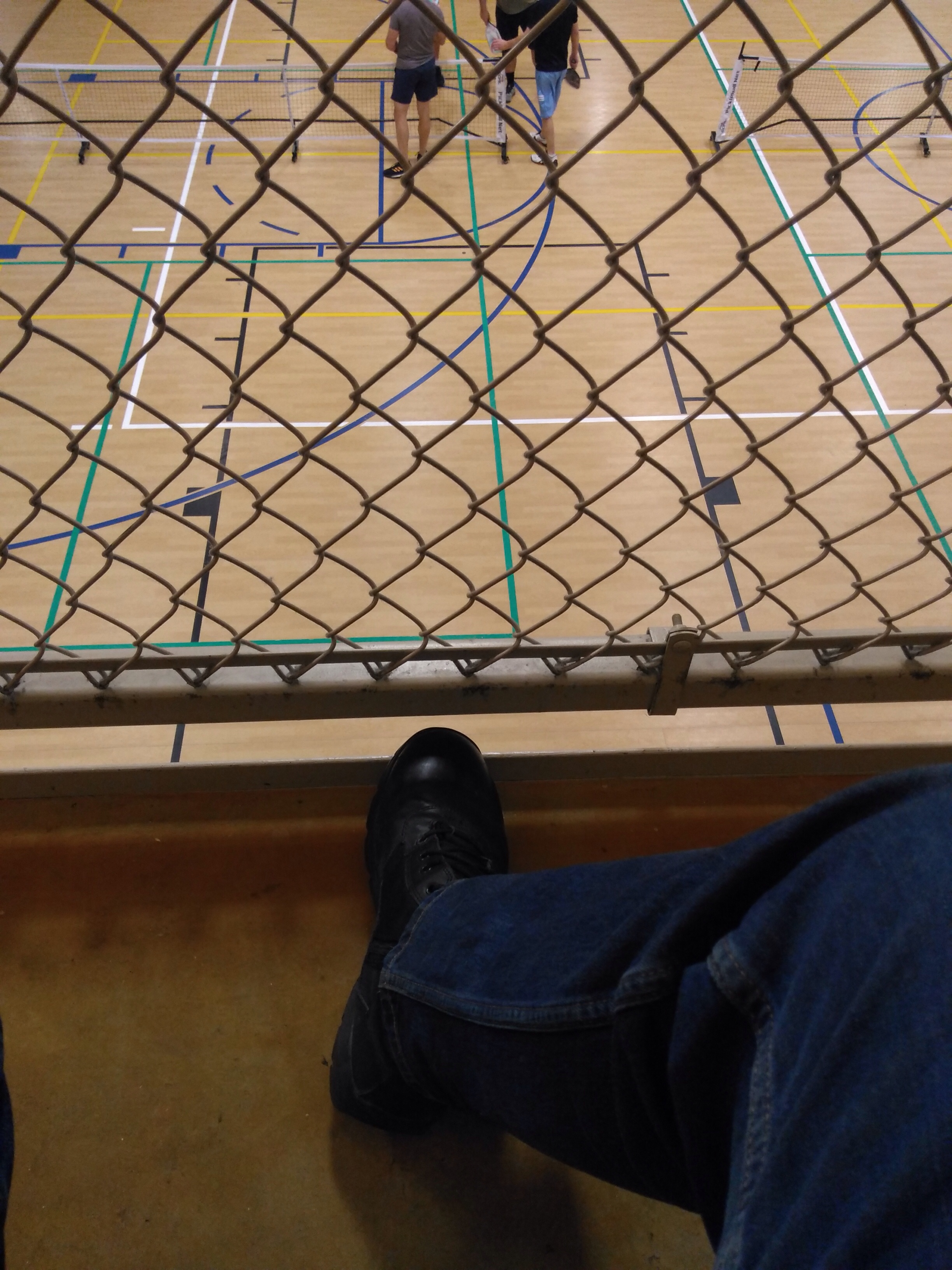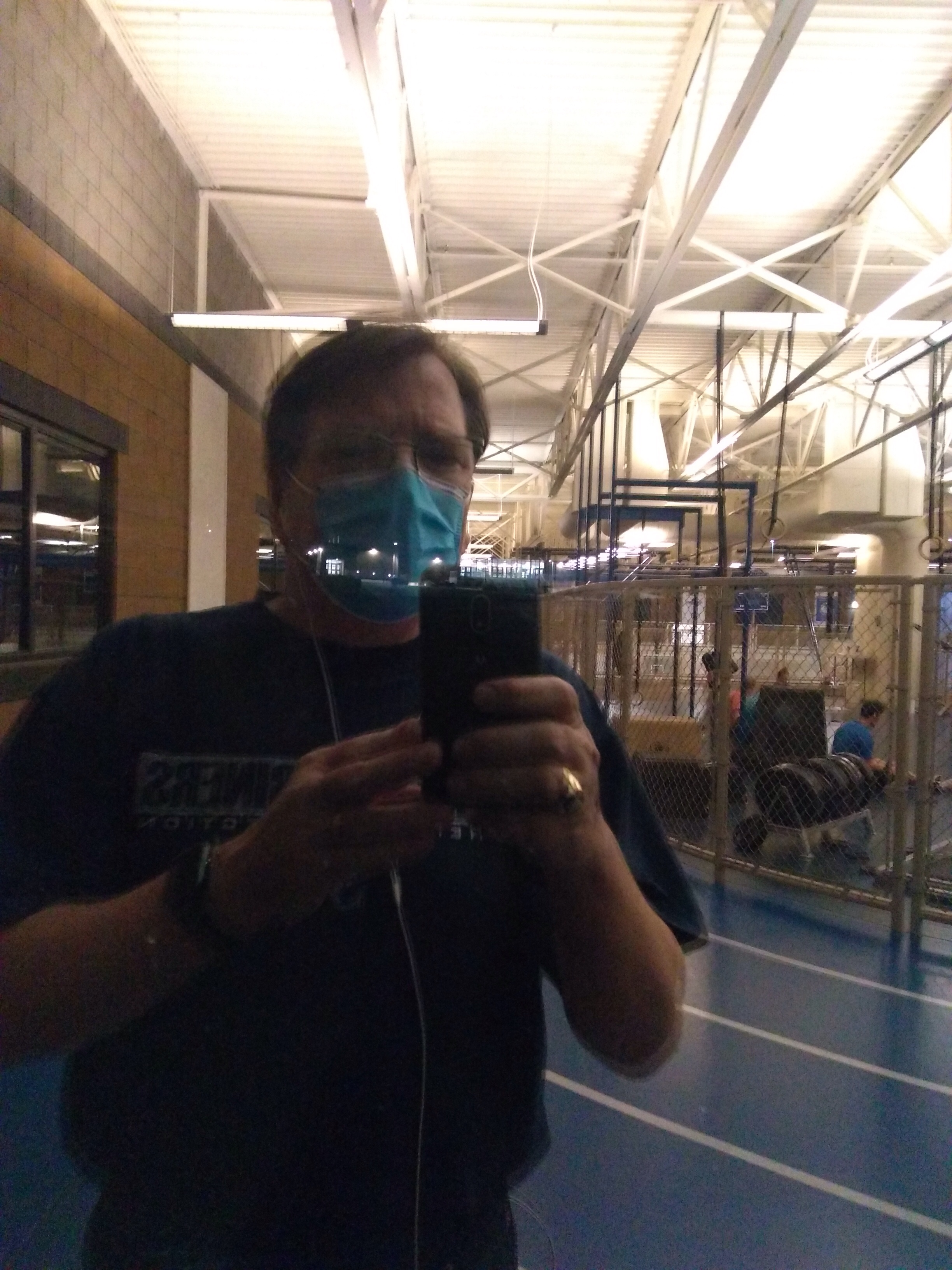 And old t-shirts for teams that never went to the World Series
Hope your News Years Resolutions are going well.
Stay safe
Rodney M Bliss is an author, columnist and IT Consultant. His blog updates every weekday. He lives in Pleasant Grove, UT with his lovely wife, thirteen children and grandchildren.

Follow him on
Twitter (@rodneymbliss)
Facebook (www.facebook.com/rbliss)
LinkedIn (www.LinkedIn.com/in/rbliss)
or email him at rbliss at msn dot com

(c) 2021 Rodney M Bliss, all rights reserved