Follow The Flag Challenge Coin
Follow The Flag is an organization I've written of often. They are based in Pleasant Grove, Utah. They also have a North Ogden chapter. It started with a flag.
Just a flag to surprise the residents of Pleasant Grove on the morning of July 4, 2015. The flag that day wasn't the one that flies today. The first flag was "Little Betsy." It measured 60'x30.'
And there was no events. No 5K run, no radio broadcasts. No Facebook live broadcast.
That first day, there wasn't even an announcement. When people woke up on July 4, the flag was just there; flying over the canyon. They hadn't even asked permission of the land owners. But, who is going to complain about an American flag on the 4th of July?
Two years later, they got a bigger flag and the events started. Each year the event got bigger. I got involved in 2018. My son had an Eagle Project to start the radio broadcast.
Last year was the biggest event yet.
And this year would have topped even last year.
But, COVID had other plans.
But, the flag flies again. It's actually the fourth flag that's flown over our canyon. One of the additions this year was challenge coins. I don't collect a lot things anymore. But, challenge coins are one.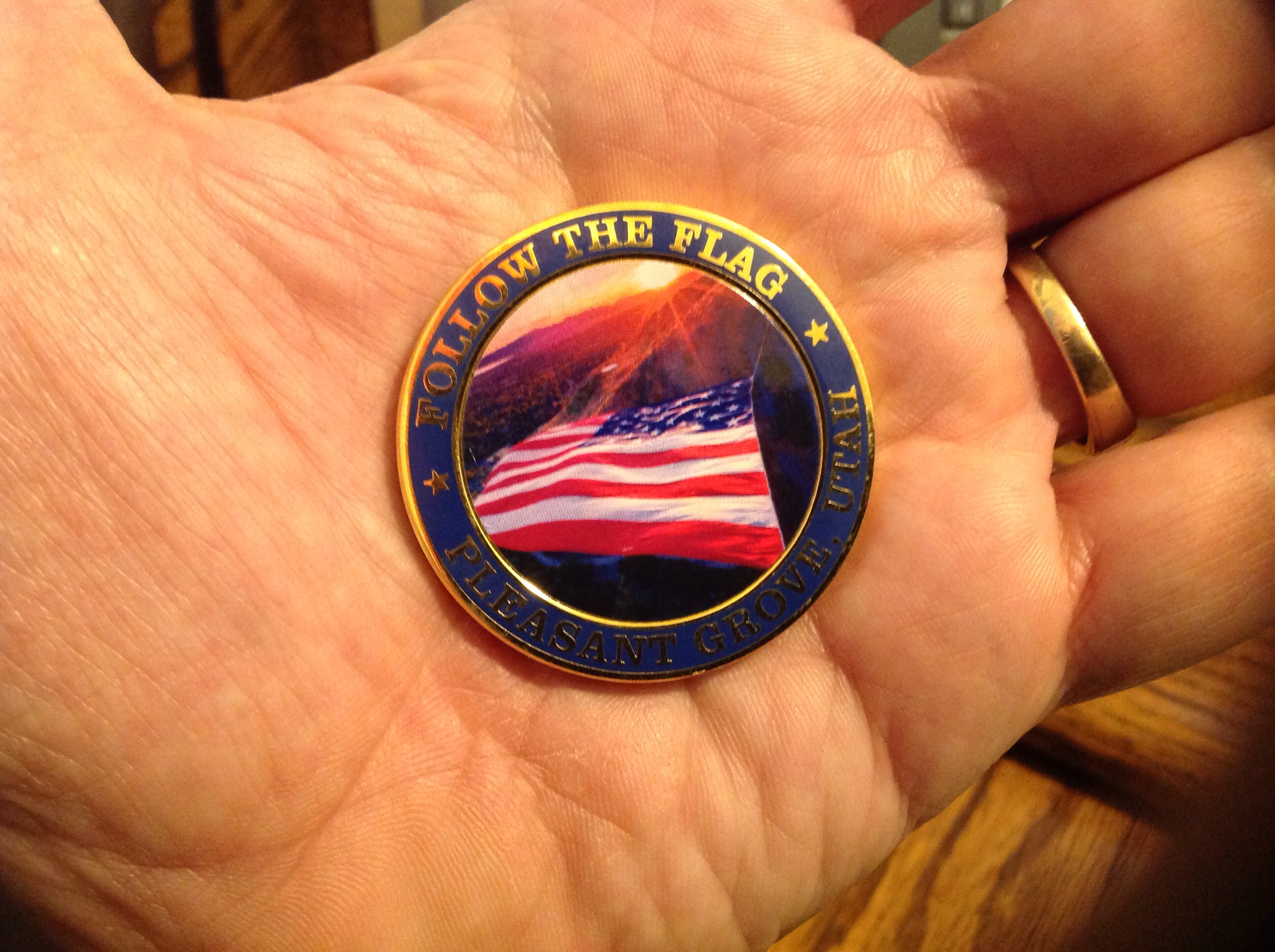 Stay safe
Rodney M Bliss is an author, columnist and IT Consultant. His blog updates every weekday. He lives in Pleasant Grove, UT with his lovely wife, thirteen children and grandchildren.

Follow him on
Twitter (@rodneymbliss)
Facebook (www.facebook.com/rbliss)
LinkedIn (www.LinkedIn.com/in/rbliss)
or email him at rbliss at msn dot com

(c) 2020 Rodney M Bliss, all rights reserved