A Covid-19 Receiving Line
The new normal is that we have to stay home. . .or stay away from others. . .or only travel when essential. But, the changes have resulted in other events too.
Missions for the Church of Jesus Christ of Latter-day Saints are a kind of right of passage for young men in the church. Typically young men go on a mission when they turn 18 years old and graduate from high school. During one graduation ceremony a few years ago, young men had their mission locations listed as their middle name.
Danny Columbia Abbot
William Thailand Buffet
Travis Argentina Cavanaugh
They don't allow that anymore. I'm not sure they allowed it then. A mission typically is for two years. The new missionaries go to a Missionary Training Center, MTC, for anywhere from 2 weeks to 2 months. The church has Missionary Training Centers located all over the world. One of the largest is located in Provo, Utah just down the road from my house in Pleasant Grove. From there missionaries travel to all four corners of the globe. You've no doubt seen them in pairs in their white shirts and ties with name tags saying "Church of Jesus Christ of Latter-day Saints."
But, life has changed. The MTC in Provo, and the other's around the world stand empty now. New missionaries now do their training remotely, just as our schools and our universities and our companies have started doing. Then, missionaries travel straight to the locations where they will serve.
And they no longer travel all over the world. Missionaries are now only called to serve in their home countries. Yesterday two large passenger planes landed at Salt Lake City International airport. Every passenger was wearing a nametag that said, "Church of Jesus Christ of Latter-day Saints." The missionaries, men called Elders and women called Sisters, were recalled to their home countries. Some were released early.
As you can imagine there are a lot of missionaries from Utah. There are also a lot of missionaries from my town of Pleasant Grove. And there are some from our neighborhood. One of them was returning with the rest of the Elders and Sisters. He was coming back from the Philippines.
Missionary homecomings are a big deal. Especially in a little town and close knit neighborhood like ours. Everyone wants to welcome the new missionary home. But, there's a problem. The returning missionary is subject to a 14 day quarantine. And that means his family too.
But, we wouldn't let a little thing like a quarantine. . and the rain we got today, stop us from giving him a warm welcome home. So, today between 6:30 and 7:00pm we each got into our own cars and drove past his house. He stood on the sidewalk flanked by his parents and his two younger brothers and greeted each car like some bizarre wedding receiving line.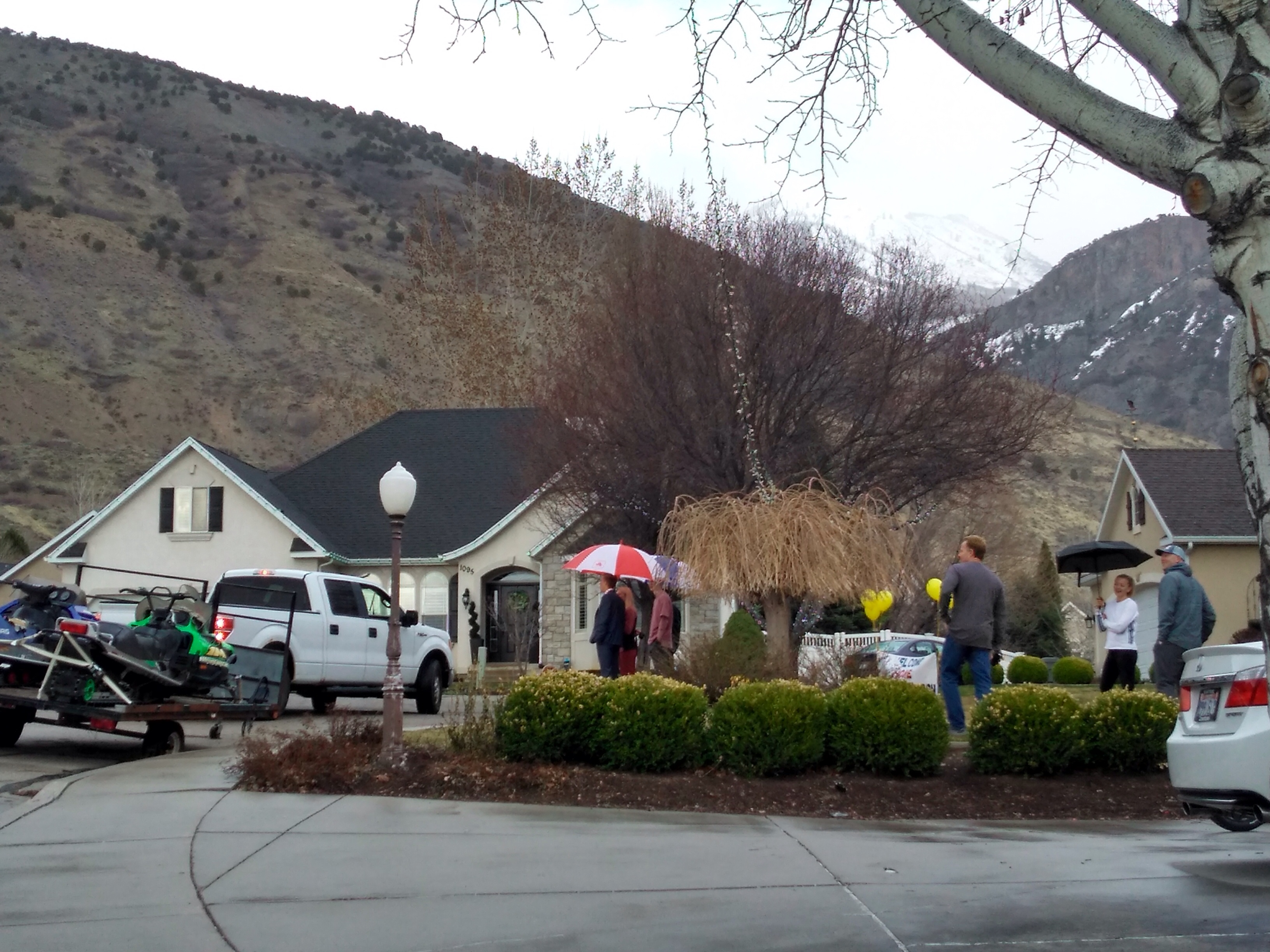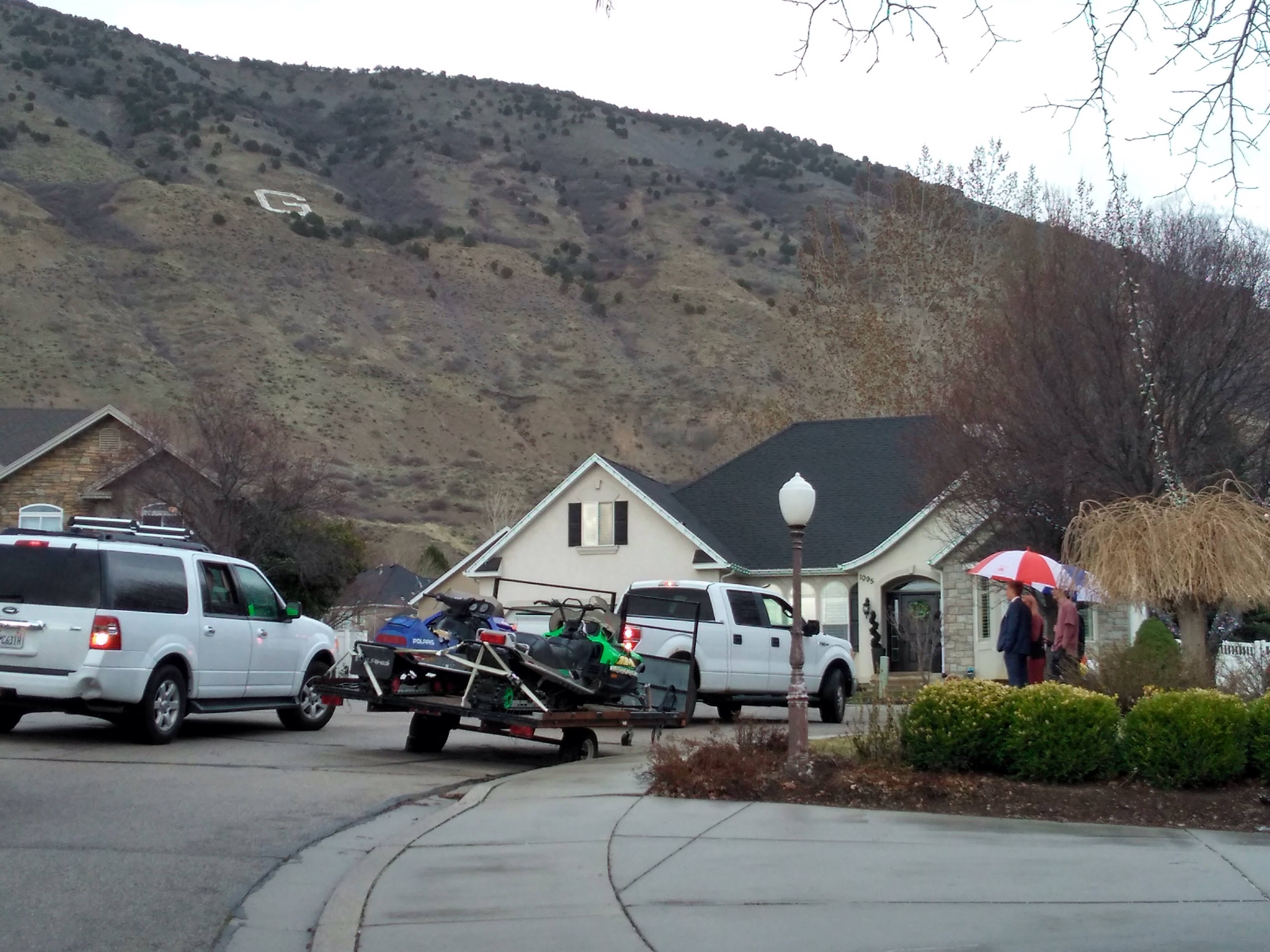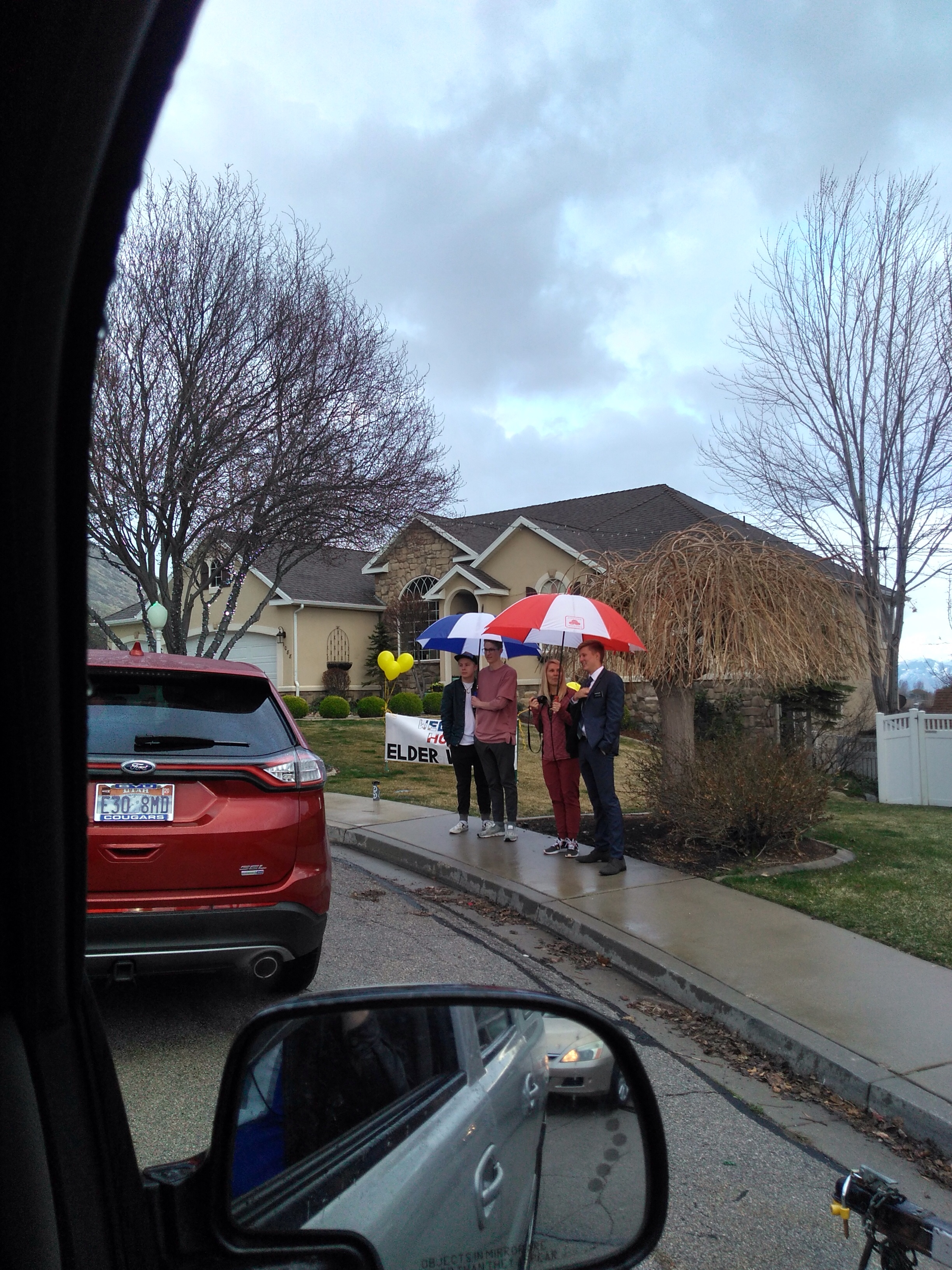 We are a pretty close neighborhood. So, in addition to the missionary family, other familes on his block also came out to visit with their neighbors driving by.
It was just one more bizarre incident that is our new normal.
Rodney M Bliss is an author, columnist and IT Consultant. His blog updates every weekday. He lives in Pleasant Grove, UT with his lovely wife, thirteen children and grandchildren.

Follow him on
Twitter (@rodneymbliss)
Facebook (www.facebook.com/rbliss)
LinkedIn (www.LinkedIn.com/in/rbliss)
or email him at rbliss at msn dot com

(c) 2020 Rodney M Bliss, all rights reserved