Half A World Away
I love clocks. . .and watches. My home office is about four feet wide by seven feet long. In that 28 square feet I have four clocks, and six pocket watches. They all have a purpose or a memory.
The watches are mostly family heirlooms. I have watches that belonged to my father, his father, my son, my great-grandfather, watches that were gifts from my son, my wife.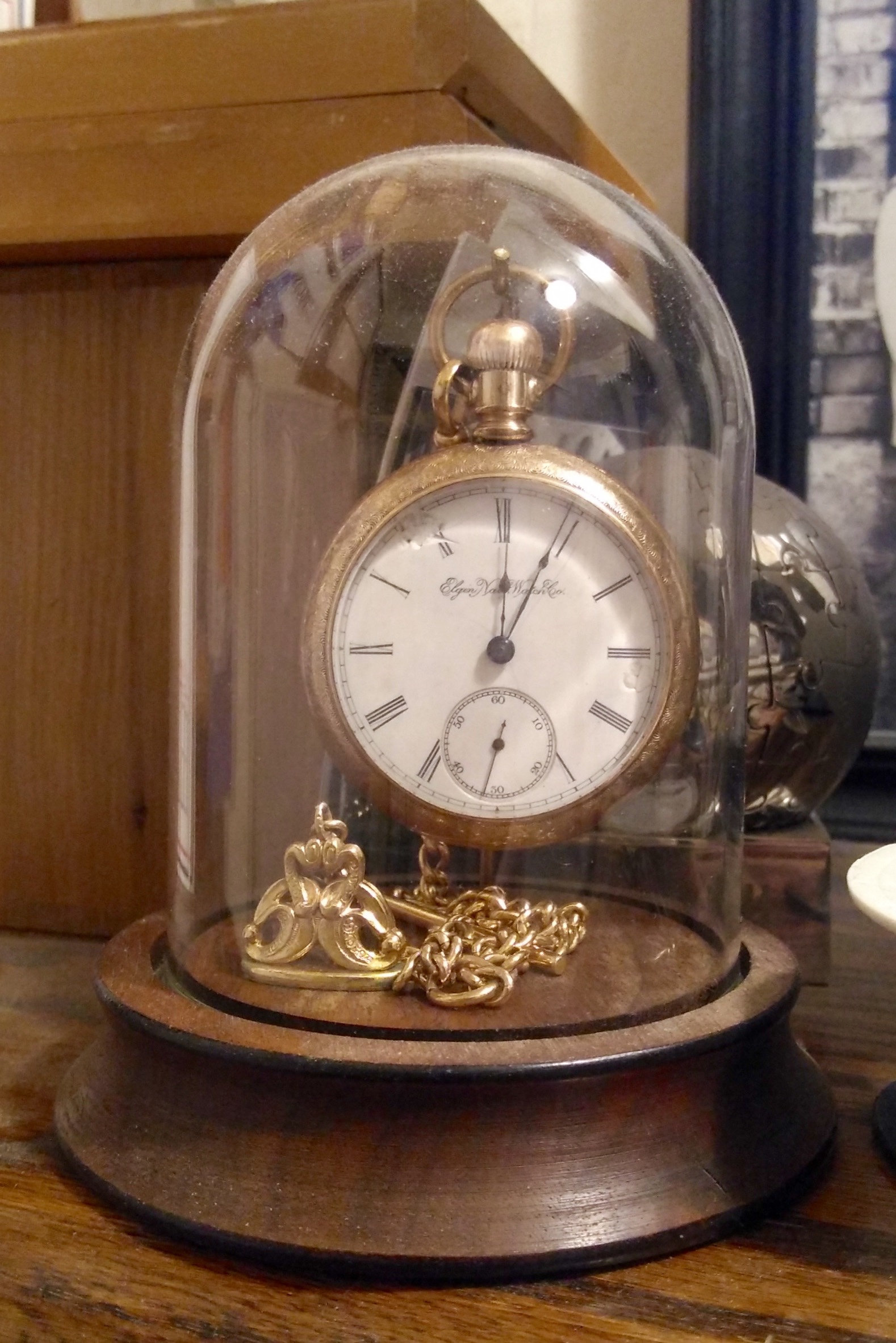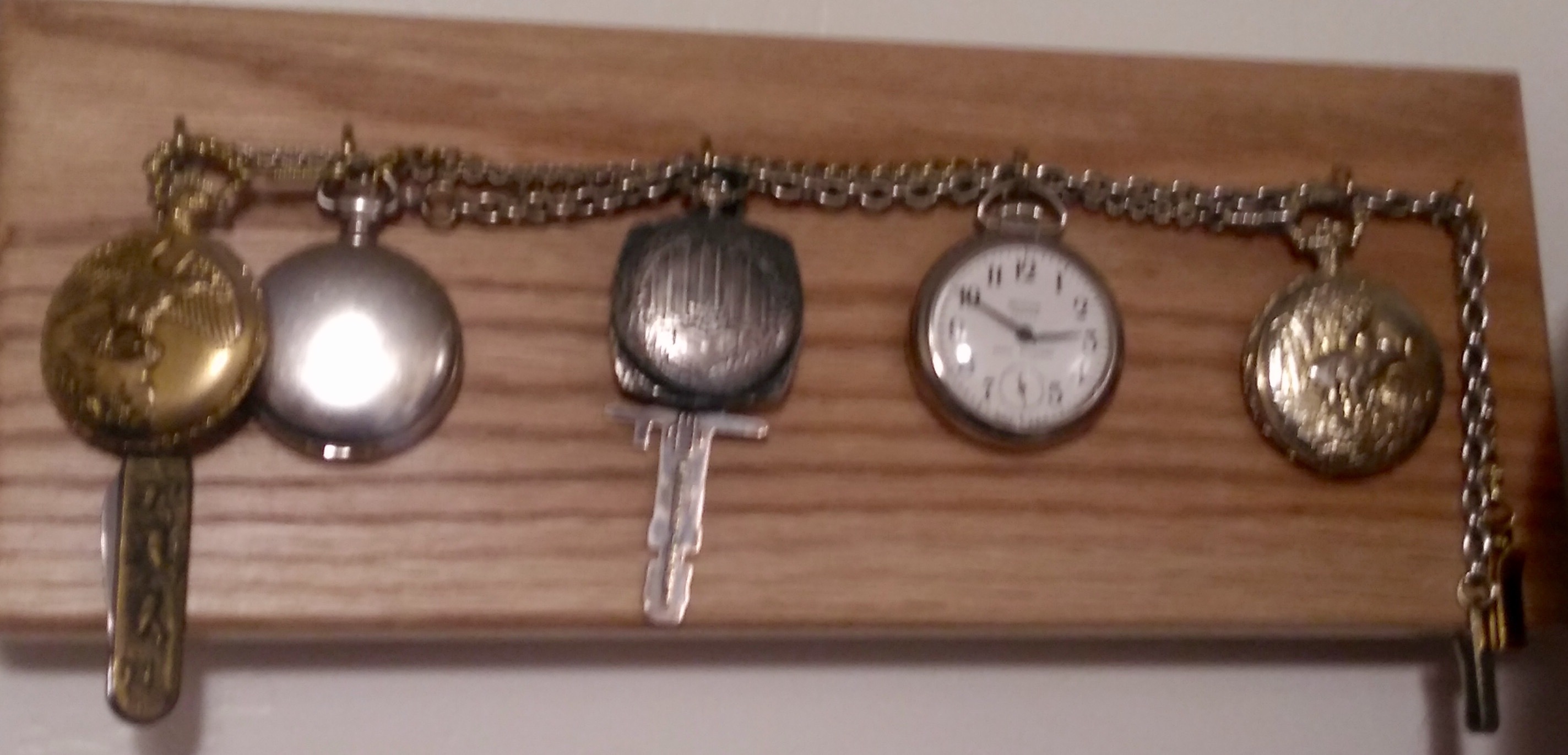 The clocks are mostly functional. But, they have some symbolism as well. The tabletop grandfather clock was handmade by my daughter.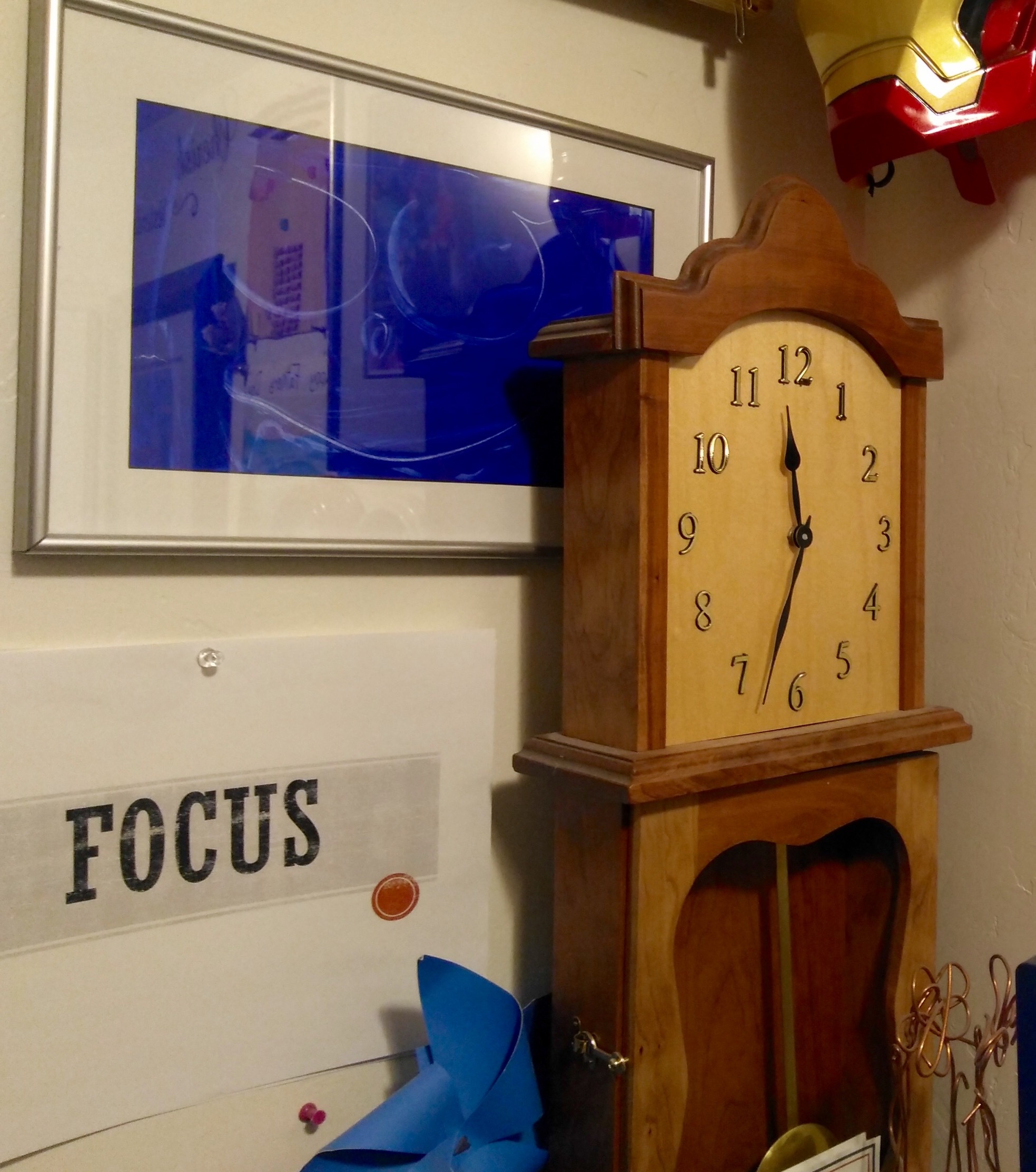 The backward clock is in honor of Dr Grace Hopper, one of the original computer programmers who created a backward clock because she could. The backward clock and the grandfather clock are set to Mountain Time Zone. (Where I live.)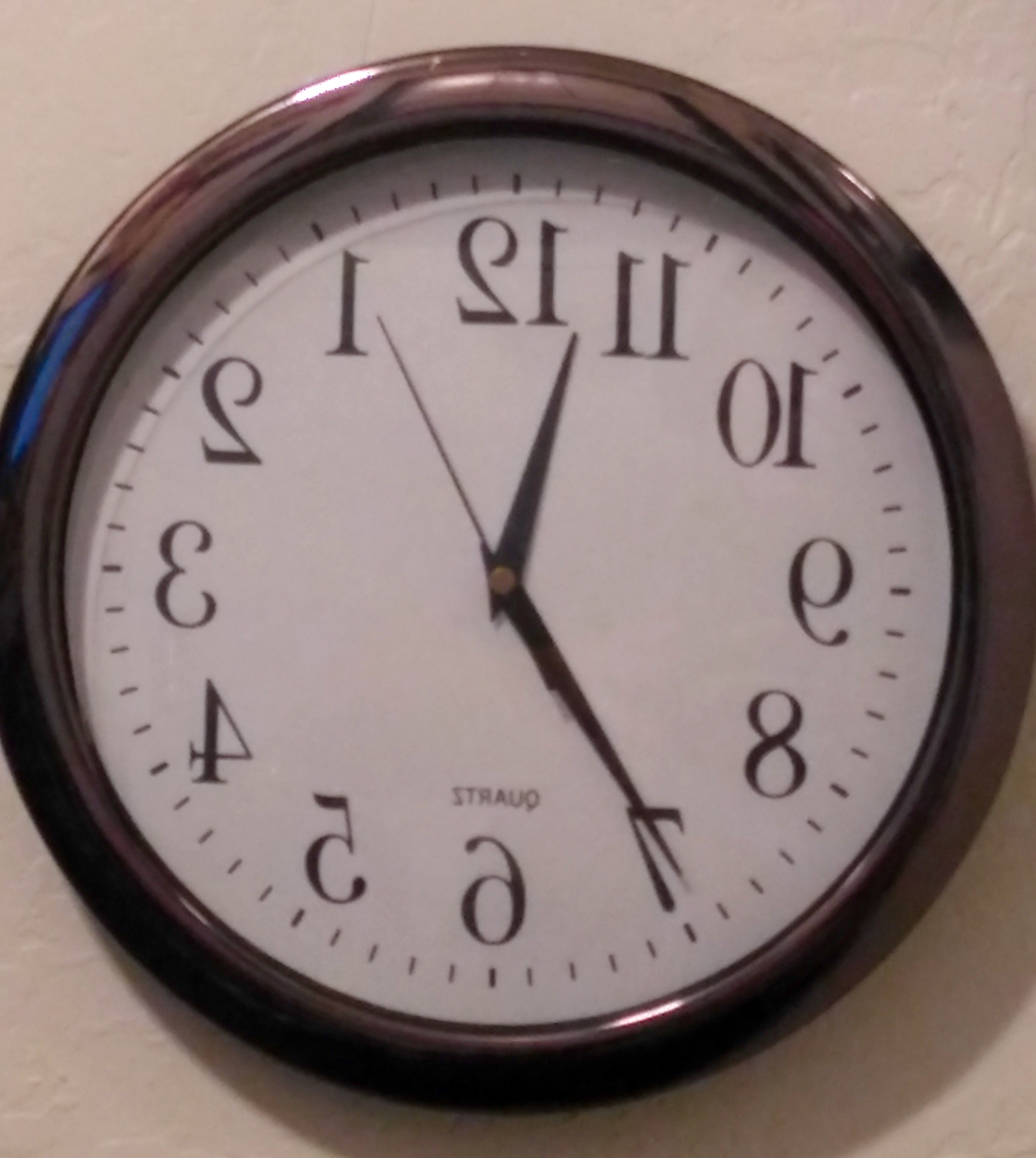 The final two clocks on my office wall are for work. One is set to Central Time the other to Eastern Time. One of my call centers is located in the Mountain Time Zone. One in the Central Time Zone. And three in the Eastern Time Zone.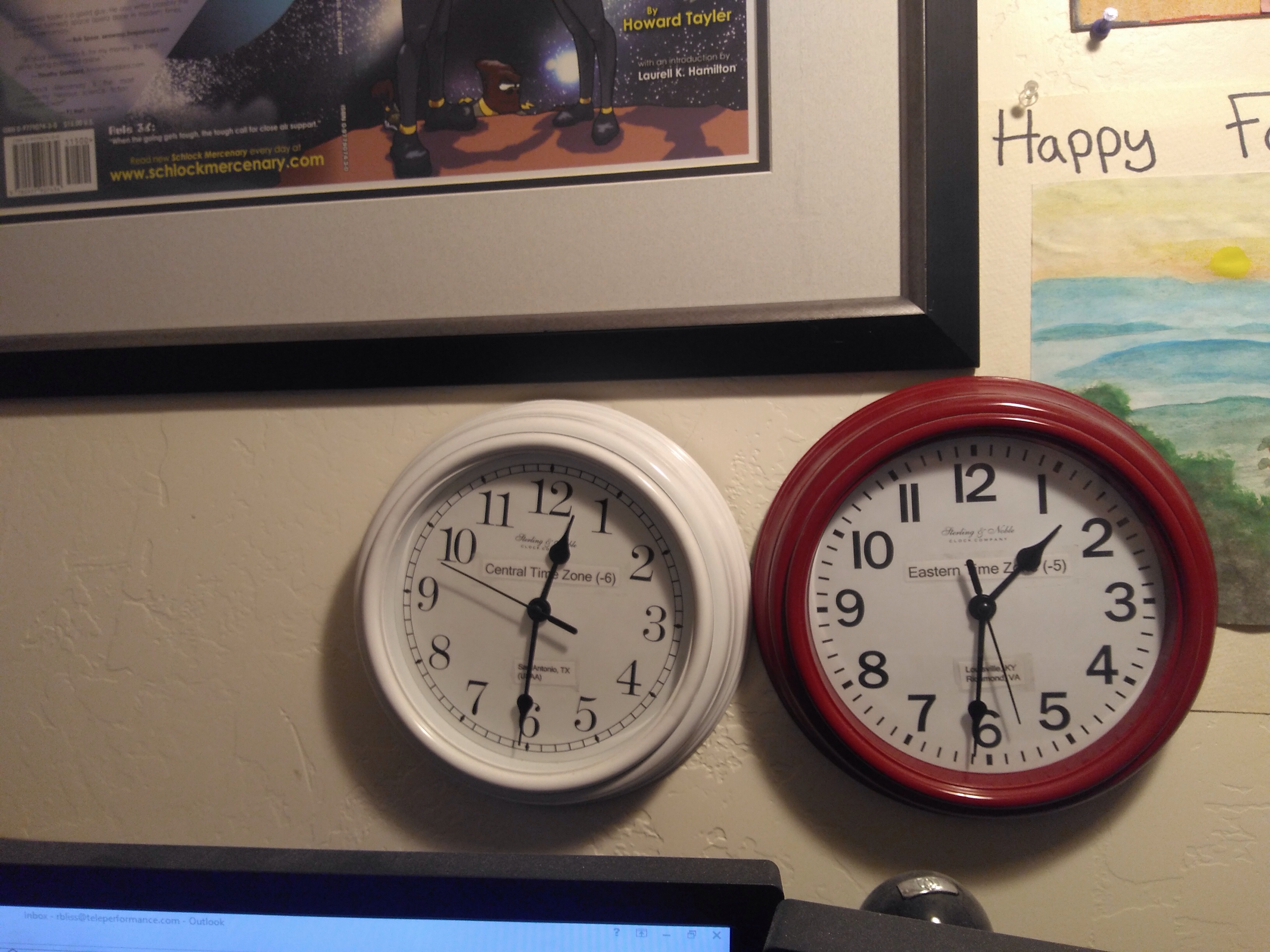 I talk to each of my centers on a daily basis. Last night we had an scheduled maintenance activity but our tester from Kentucky didn't join the phone bridge. I got a call, because, well, that's what I do. I had to reach out to my center and find someone to help us validate our testing.
Question, if it's 10:35 pm in Pleasant Grove, Utah, what time is it in Kentucky?
I got tired of doing the math in my head. I just have to look at the red clock on my wall. If I have to call Louisiana in 90 minutes what time will that be? I just look at the white clock and count forward an hour and a half.
There's probably some symbolism in the fact that every one of my clocks and watches is analog. Of course, I also have dual computer monitors which display the time, an iPad with the time displayed, a digital desk phone with its time display, my cell phone and an iPod. All of which will show the time in digital format.
But, it's really the analog clocks that I use.
I decided I need to add another clock. Next month I take a trip to Manila. There's a neighborhood in my little town called Manila. The neighborhood is called Manila. The town is called Pleasant Grove. Anyway, I've been to the Manila neighborhood. I'm headed to Manila in the Philippines.
I'll be there for a week. I have to do a lot of coordination with the folks who work in our Manila office. Many of them match their schedules to our local (Salt Lake City) time zone. But, not all. I have to try to keep track of day and night here and there.
So, I did what I always do: I bought a clock. I figure I'll add a new clock set to Manila time. That way, I can do the same thing for Manila that I currently do with Central and Eastern time zones.
Manila is 22 hours different than Salt Lake City. Or is it 26? If it's 11:30 pm here, it's 1:30 pm there but the next day. Anyway, that's what clocks are for, right?
Great, I'll just set my new clock for two hours ahead of Salt Lake City time. It was at that point I realized the problem. Not a serious problem really, but my Manila clock wasn't going to be as useful or necessary as I'd thought.
My clocks are all analog, remember? That means that 1:30 pm looks the same as 1:30 am. And that's what my new clock showed me. That when it was 11:30 pm in Utah it was 1:30 in Manila. And the Manila clock showed the exact same time as the Eastern Time Zone clock.
I think I'll still put the Manila clock up. I've already purchased it, I might as well. But, keeping time will be easier now that I know that Manila is literally half a world away. . .plus or minus a couple of hours.
Rodney M Bliss is an author, columnist and IT Consultant. His blog updates every weekday. He lives in Pleasant Grove, UT with his lovely wife, thirteen children and grandchildren.

Follow him on
Twitter (@rodneymbliss)
Facebook (www.facebook.com/rbliss)
LinkedIn (www.LinkedIn.com/in/rbliss)
or email him at rbliss at msn dot com

(c) 2019 Rodney M Bliss, all rights reserved