Book Review: Becoming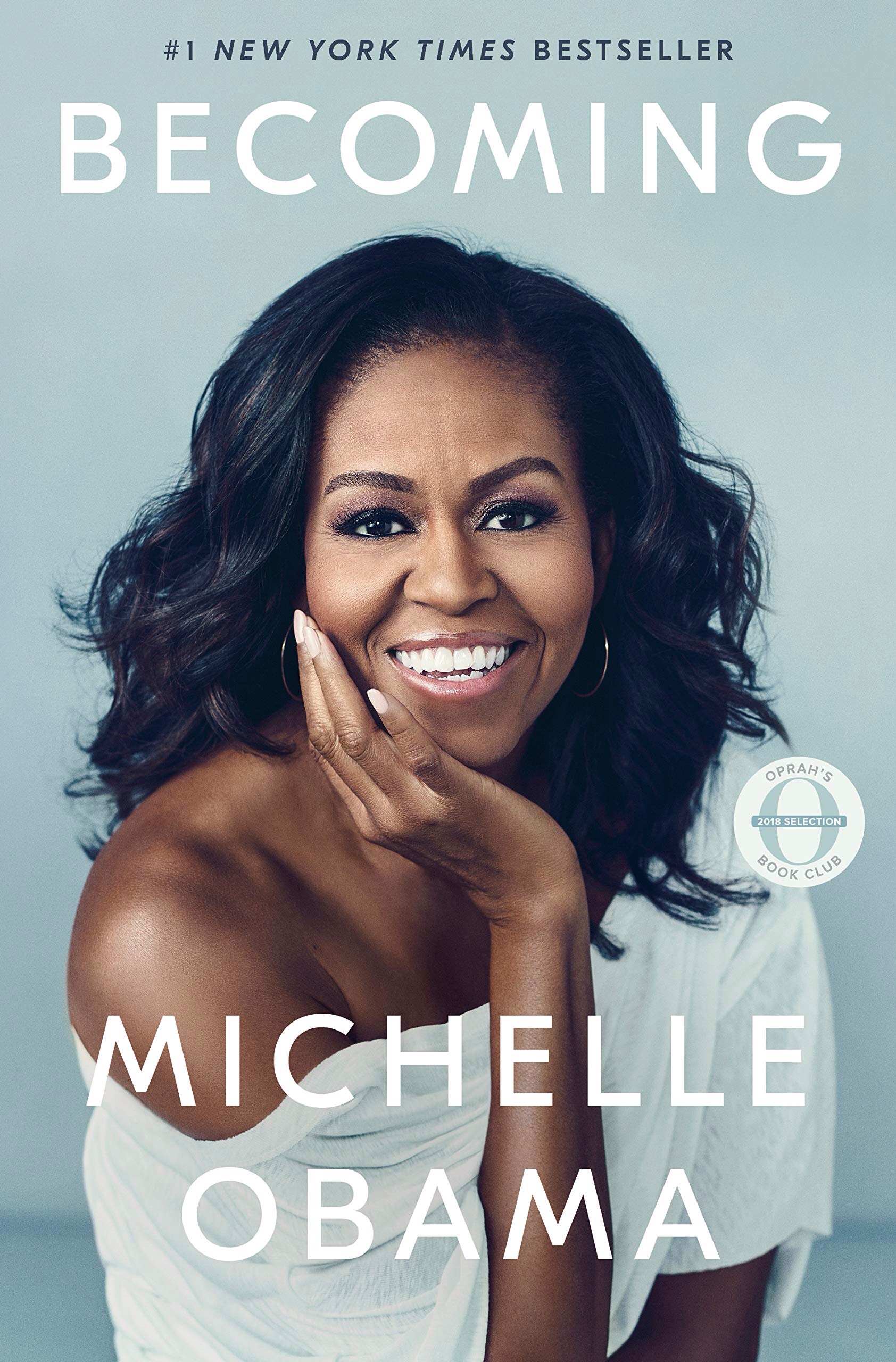 What's not surprising: Michelle Obama wrote a book.
What is surprising: It became the best selling memoir in history with over 10 million copies sold.
I bought one of those copies. Actually, I didn't buy it. My daughter bought it for me. In our family we make "Christmas lists." Basically, it's like a letter to Santa, but you post it in the living room instead of sending it to the North Pole. We do a name draw for Christmas, a secret Santa model. The list lets your secret Santa know what things you would like. (I guess it's a letter to Santa after all.)
Anyway, I listed Michell Obama's book as one of the things I wanted. I wasn't a fan of Mr Obama. He did a better job as president than I feared he would. But, overall, I was happy to see his time in the Whitehouse end. However, I found Mrs Obama a fascinating public figure. Her many accomplishments were admirable, but the impression I got most from her was that she really didn't want to be in the Whitehouse. She was devoted to her husband, but always seemed like she would be equally pleased if he had stayed a community organizer.
I was very interested to read her book. Aside from the fact that she was trained as a lawyer and she was from Chicago, I didn't really know much about her personal life.
Her memoir is delightful. Like most personal history stories, it pretty much starts at the time she was born and follows a roughly chronological path to the time the book was published.
I believe that everyone has interesting stories to tell. Literally everyone you meet has a favorite movie, a memorable vacation, an engagement story, a love story. There are interesting stories in every person's life if you simply ask the right questions.
Someone asked Michelle Obama the right questions. She grew up in Chicago not far from where I lived for a couple of years. Her stories of parents and grandparents read like a modern version of the Laura Ingles Wilder "Little House on the Prairie" books. There's triumph and tragedy, sickness and health, sacrifice and success. But, the theme winding through all of it was an outpouring of love and family.
When Michelle met Barrack was almost an anti-climax. Of course, when she met him, he wasn't the president of the United States. He wasn't even Senator Obama. He was a brilliant, but somewhat unfocused college student looking for an internship.
Mrs Obama tells from the inside, the tales we've all seen from the outside. Her infamous "proud of America for the first time" quote. Her "Move" campaign. The famous Whitehouse vegetable garden.
I've read biographies of politicians in the past. It's obvious by the memories they choose to focus on what their purpose was in writing the book. Mrs Obama clearly has no intention of ever runnign for office. At nearly every turn she hesitated about her husband running for office. She chafed at the restrictions of living in the Whitehouse. She describes with glee when she and her daughter "escaped" the Whitehouse to join the crowds gathered outside the Whitehouse the night of the gay marriage vote.
What I Liked
Michelle Robinson, who later becomes Michelle Obama seems like a genuinely nice person. She tells delightful stories and invites us into the inner workings of her family. The vulnerability she shares in some of the more personal stories is truly admirable and entertaining.
I enjoyed the chronological format, despite its predictability. The pre-election years were even more entertaining than the years after her husband became a rising star in the Democratic party. Mostly because they were all new stories. There was no foreshadowing. No waiting for the next tie-in to news stories of the day.
I also appreciated the importance that the Obamas put on family. Not only their immediate family with their two daughters, but the role and responsibilty that extended family played.
What I Didn't
Most of the book avoids policy discussions. It's clear that Mrs Obama, and the president for that matter, are Democrats and she seems to feel no need to advocate the liberal position. . .with one notable exception. She discusses the tragedy of the Sandy Hook Elementary school shooting. And then spends the next several pages advocating for gun control, "common sense gun laws" as if to imply that when it comes to guns, Republicans lack any common sense. It's an unfortunate diversion into partisan politics that unnecessarily detracts from the value of the book.
What It Means To You
Some people will avoid this book simply because they disagreed with President Obama. That would be a mistake. It's a wonderful book. I'm especially excited for my daughters to read it, especially those daughters who are black. Mrs Obama should be an inspriration to all young women. She came from a very humble background and even without her turn as First Lady, had a remarkable career and family life. It's a story that all Americans can benefit from.
My rating
Three out of four stars
Rodney M Bliss is an author, columnist and IT Consultant. His blog updates every weekday. He lives in Pleasant Grove, UT with his lovely wife, thirteen children and grandchildren.

Follow him on
Twitter (@rodneymbliss)
Facebook (www.facebook.com/rbliss)
LinkedIn (www.LinkedIn.com/in/rbliss)
or email him at rbliss at msn dot com

(c) 2019 Rodney M Bliss, all rights reserved