Book Review: Dead On The Corridor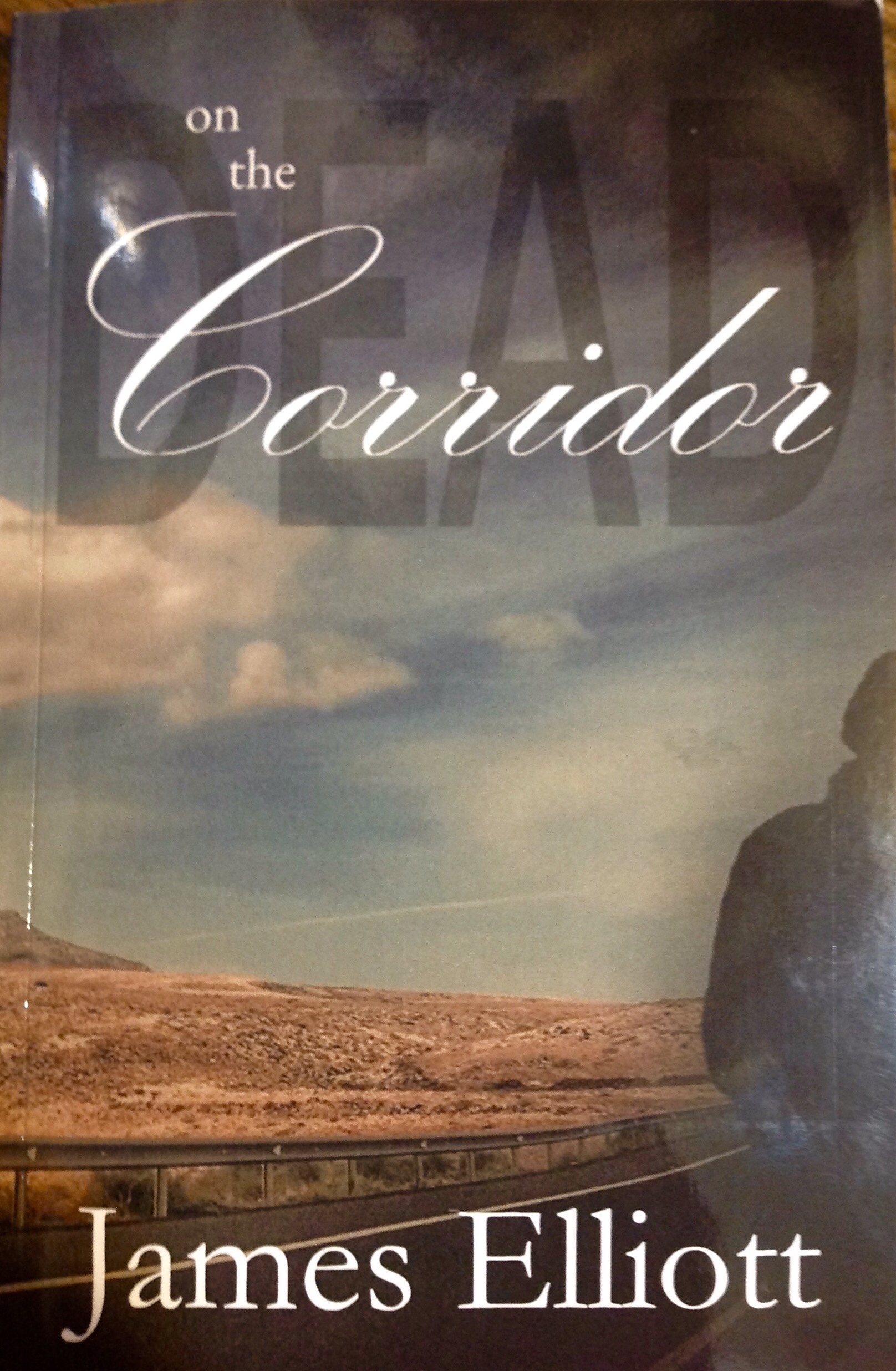 These are my people. This is my land. These are my stories.
Reading Dead On The Corridor was like looking out my own window. I've lived in Utah, off and on, for twenty years or more. Dead On The Corridor takes place in and around Utah, Idaho and Nevada. The "corridor" is Interstate 15. It's a tangible connection, but James Elliott uses the physical road simply as a jumping off point. He pulls at strings and stories that bind the peoples and communities on the corridor.
Mormanism is an inescapable element of any story of the Mountain West. Even Las Vegas was originally a Mormon settlement and has a Mormon temple there. Too often when stories are told of a subgroup, the details are just slightly off. Like a room built from a photograph, the details hidden in the corners and behind the cupboards are incomplete.
It was a delight to find that Elliott got the details just right. Obviously, this is his culture too.
Dead On The Corridor is a collection of nine short stories. They range in length from Santifications four pages, to fifty pages in Broken Millstones. Each story is unique, and yet they have a common theme: death. And yet, even in that common theme, Elliott still manages to surprise. And it speaks to his skill that each story sucked me in and made me forget that there was death at the end of it.
And when I had finally managed to remember that death was the theme, it gave a sense of dread to Hearts Of The Children, Elliott again managed to surprise me.
What I Liked
Most of it, honestly. The stories varied in length, time period, and even in their view of God and the universe. And yet, each one was a delight to read. The details that Elliott includes in Signs And Wonders were particularly well written. I've hiked the Wasatch Mountains in August. I've been under that blistering sun and walked through those stands of scrub oak. I was so drawn into the story that I remember thinking, "Where's their water? They really shouldn't be hiking on a day like that without plenty of water."
The details are amazing. I intend to reread Dead On The Corridor often, and savor the details each time.
What I Didn't
At 200 pages, Dead On The Corridor is not a long book. The nine stories run out too quickly. By necessity, Elliott chooses to present the religious aspects of his stories from the prespective of his characters. So, in some stories, God is real and influences the lives of his children. Other times, God is not real, or at least the characters don't think so.
What It Means To You
Dead On The Corridor will most appeal to Mormoms living in Utah, Idaho and Nevada. But, the stories are told so well, that anyone who enjoys a good story will be entertained. In the Afterward, Elliott discusses having gotten these stories "out of his system." Let's hope that's not true.
My Rating
Four out of Four stars
Rodney M Bliss is an author, columnist and IT Consultant. His blog updates every weekday. He lives in Pleasant Grove, UT with his lovely wife, thirteen children and grandchildren.

Follow him on
Twitter (@rodneymbliss)
Facebook (www.facebook.com/rbliss)
LinkedIn (www.LinkedIn.com/in/rbliss)
or email him at rbliss at msn dot com

(c) 2018 Rodney M Bliss, all rights reserved