Free Shouldn't Take This Much Work
I'm sure glad I married you.

Really? Why is that?

Because you think this is important.
It's fall, my favorite time of year. Baseball playoffs are starting soon. Football season is starting. The days are getting cooler. The leaves are starting to turn. And it's canning season.
I never thought I'd be one of those people who not only can their own fruit, but look forward to it.
Correction: I don't can my own fruit. I can other people's fruit that they give to me. But, I do look forward to it.
This weekened was all about grapes and apples. My daughter's mother-in-law has grapes that she let us go and pick for free. We made 49 quarts of grape juice. The term is "put up" 49 quarts. That's over 12 gallons of grape juice.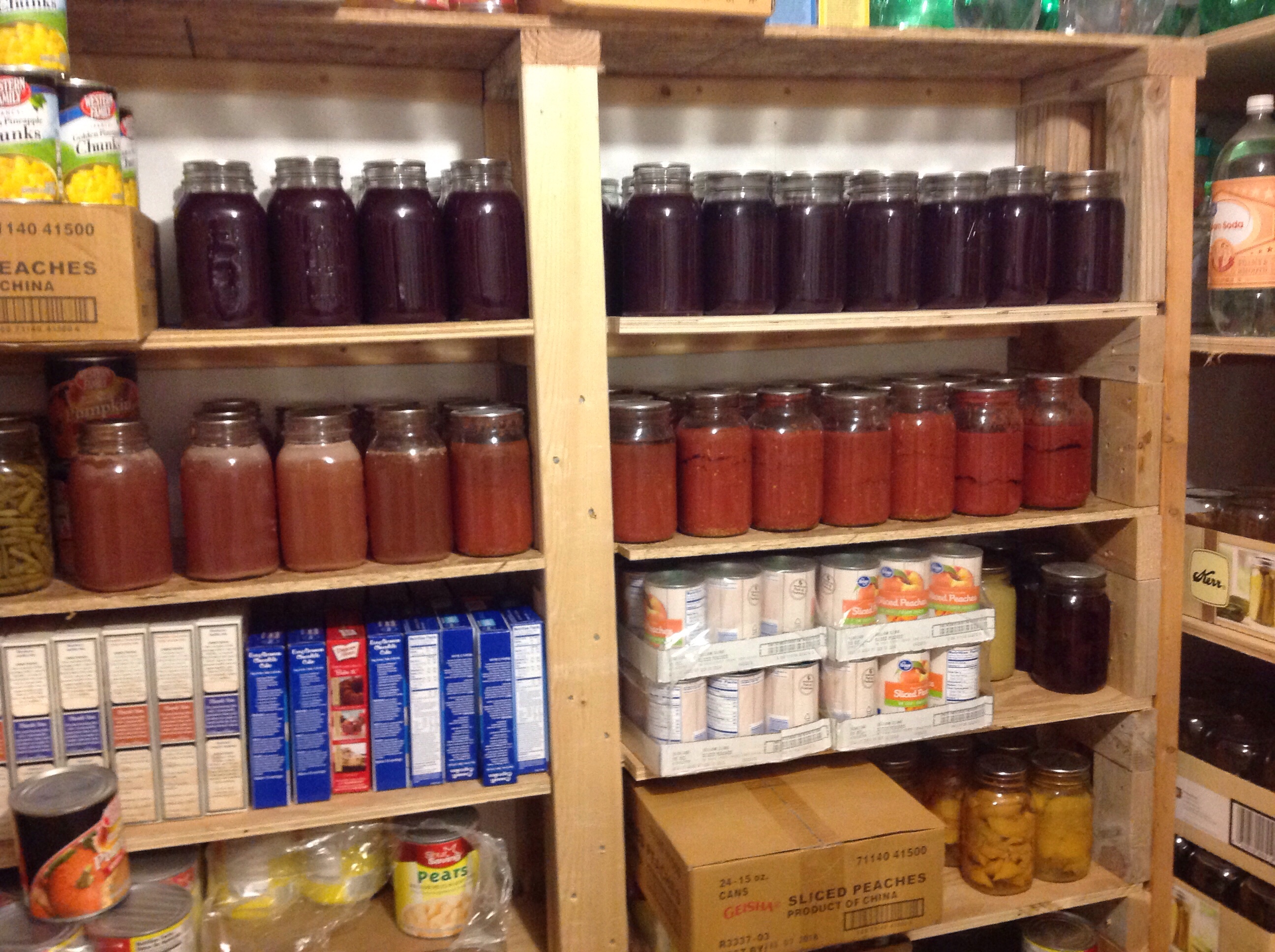 My neighbor gave us free apples. We put up 43 quarts of applesauce and 17 quarts of apple juice.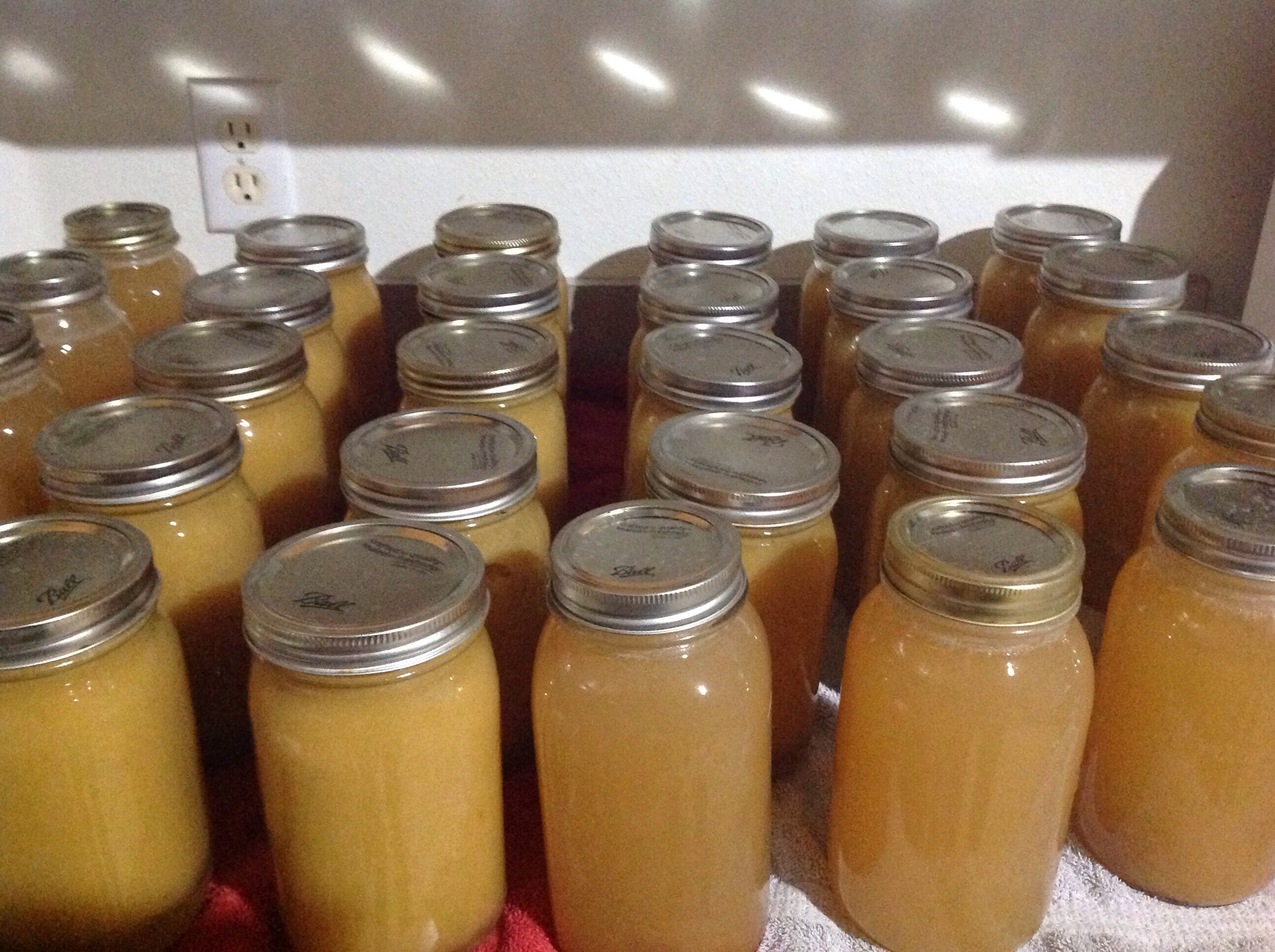 And the only cost for 25 gallons of preserved fruit was 109 canning lids. Sort of.
There's two types of free. Free like a lunch and free like a puppy. Free fruit is more like a puppy than a lunch. Grape juice is incredibly easy to make. You take a bunch of grapes, put them in the top of a juicer. Fill the bottom with water and let it steam for an hour. Then, you draw off the juice, throw out the dregs and put the juice into jars. The jars need to be in a steam canner for 14 minutes. You get about a gallon from a single batch through the juicer. So, when you include the canning time, it works about to about 90 minutes per gallon. I made 12 gallons this weekend. And that's not even counting the time needed to pick them.
Sure, it was free. And so was my Saturday before we got the grapes.
Applesauce is also really easy. You wash the apples. Then, you cut them up. Next you boil them for about an hour. Next you send them through a food strainer. It helps to run them through multiple times, like five or six. Next, put them into jars and process them for 25 minutes. I never worked out my rate of gallons per hour, but it's probably about the same as grapes.
Next February when we are pulling out concord grape juice for my daughter's birthday I'll appreciate the work we put in this weekened. But, for now, I'm just trying to get through them while keeping up on everything else.
Oh, and my aunt called. She's also got a bunch of grapes for us. Probably will make about 13-14 gallons worth. She said, "Come get them. They're free."
And it's a good thing too. They're expensive at that price.
Rodney M Bliss is an author, columnist and IT Consultant. His blog updates every weekday. He lives in Pleasant Grove, UT with his lovely wife, thirteen children and grandchildren.

Follow him on
Twitter (@rodneymbliss)
Facebook (www.facebook.com/rbliss)
LinkedIn (www.LinkedIn.com/in/rbliss)
or email him at rbliss at msn dot com

(c) 2018 Rodney M Bliss, all rights reserved