Book Review: Ginger Kid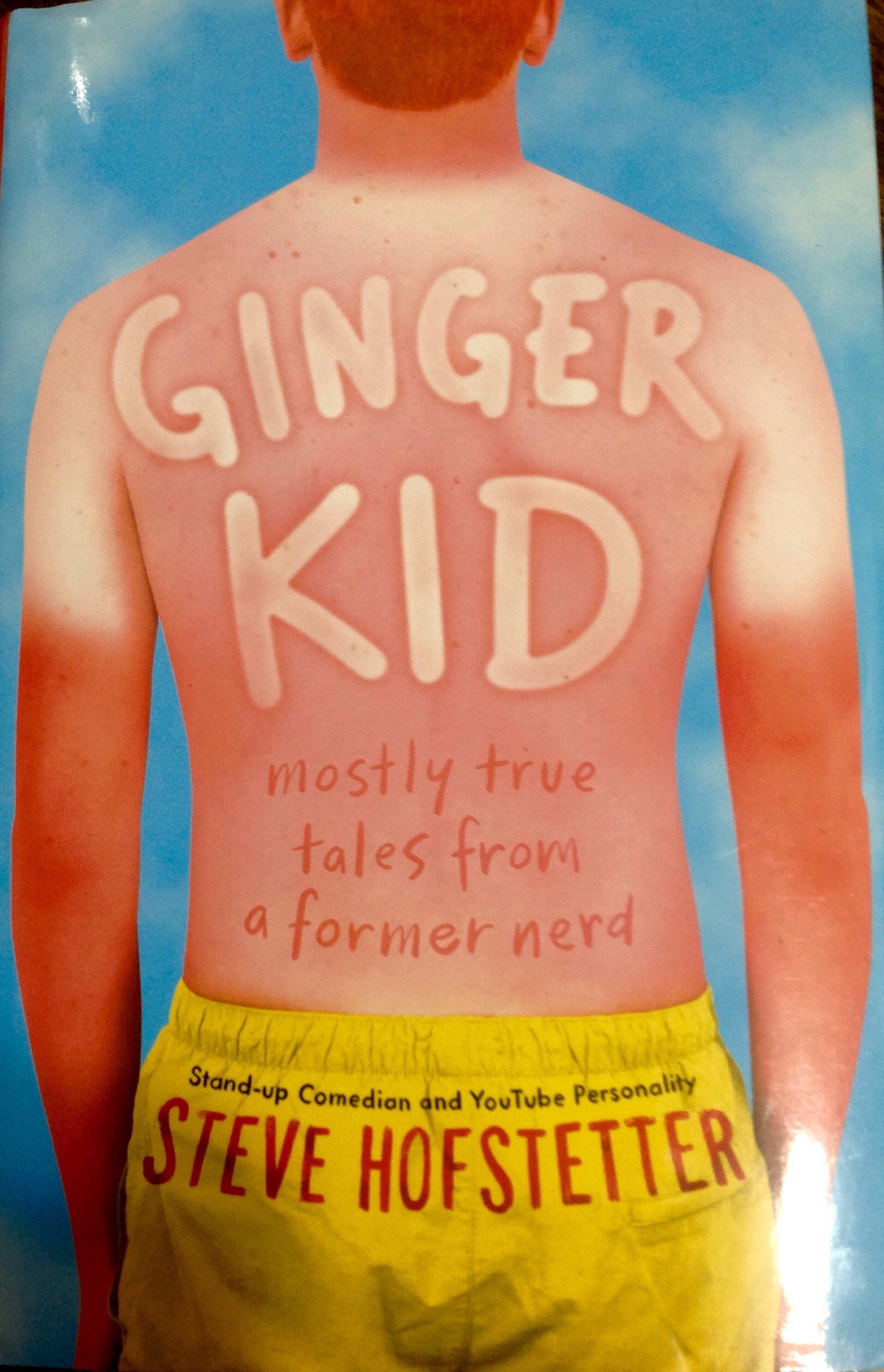 Steve Hofstetter is every kid who's ever been bullied in school. Or who's ever been the new kid. Or who's ever not fit in, but desperately wanted to.
In Ginger Kid, Steve takes us with him on a journey through his awkward adolescance. From eighth grade through getting accepted into college, Steve shares what it's like to grow up a Jewish, red-head in Queens.
Many people know Steve from his YouTube channel, where his most popular videos have millions of views. You might also know him from columns he's written for the New York Times, SportsIllustrated.com or NHL.com. You might even know him from his TV work on Fox and FS1. But, you probably know him from the 300 stand-up comedy shows he does every year.
But, if you read Ginger Kid expecting it to be an extension of his stand up work, or a literary version of his heckler videos, it's not. It's better. (Okay, the heckler videos are literally examples of his stand up work.)
Ginger Kid is a Young Adult book. It's written for the same audience that it describes. Although I grew up on the opposite side of the country from New York City, I found lots of reflections of myself in Steve's stories. From divorced parents, to being funny to fit in at a new school. At just under 300 pages, it's a book I will return to in the future.
What I Liked
Being familiar with Steve's stand up comedy, I was expecting a more mature themed book. One of the first surprises was how effortlessly Steve brought the voice of a teenage boy to life. It's a book I can encourage my kids to read. That surprised me, more than I like to admit.
The stories Steve shares are each entertaining in and of themselves. He also weaves them together into a story arc that is compelling. He frames the entire sequence like a comedy show: Opener, Feature, Headliner. He casts himself in the role of each person, his own confidence matching the proficiency of each progressively better performer. It's a compelling storytelling method.
The book is also filled with bits of wit and wisdom, some worthy of a teenager, some evidence of much more maturity.
Oh, and Steve is a baseball fan. I really like that part of the book.
What I Didn't
Steve tells us about friends and does a good job of introducing each one. However, I read the book over the course of about a week. That meant I would set the book aside for a time and when I picked it up again. Like an experienced comedian, Steve would freqeuently call back to prior stories or people. It was sometimes hard to remember on later references just who he was referring to.
By necessity, Steve had to pick and choose which experiences and people to focus on. He does a good job of building it all into a story. It also means that he touches on certain scenes or people and then moves on. Several times I found myself ending a scene and feeling I wanted to spend a little more time with the people I'd met. I'm sure I probably would have felt that way no matter how many words Steve had written about them.
What It Means To You
I can wholeheartedly recommend Ginger Kid. If you are already a Redophile (A fan of Steve's comedy) then Ginger Kid is going to give you some insight into how he became the comedian you enjoy. If you are new to Steve's comedy, Ginger Kid is still an entertaining read. If you weren't the nerd in high school, you probably knew him. If you weren't bullied, you probably saw it happen.
Ginger Kid is a hopeful story of how the geek, the nerd, the awkward kid, eventually grows up. We all have our high school memories. Ginger Kid lets you share in Steve's memories.
My Rating
Three out of four stars. . .plus an extra half star because. . .baseball.
Rodney M Bliss is an author, columnist and IT Consultant. His blog updates every weekday. He lives in Pleasant Grove, UT with his lovely wife, thirteen children and grandchildren.

Follow him on
Twitter (@rodneymbliss)
Facebook (www.facebook.com/rbliss)
LinkedIn (www.LinkedIn.com/in/rbliss)
or email him at rbliss at msn dot com

(c) 2018 Rodney M Bliss, all rights reserved