This is Country Music
Next week we'll get back to the business related posts. One more private indulgence today.
I could hear the sour look on her face over the phone.
Well. . .have fun with that, I guess.
It didn't bother me. In fact, I often expect it. I'm used to it. I was explaining to a coworker what my plans were for Thursday night.
"Well, you're not supposed to say the word "cancer", in a song.
And tellin' folks Jesus is the answer, can rub 'em wrong.
It ain't hip to sing about tractors, trucks,
Little towns, or mama, yeah that might be true.
But this is country music and we do"…
Friday night I got to enjoy my Christmas present. My 17 year old daughter and I took the train into Salt Lake City and attended a Brad Paisley concert at Vivant Smart Home Arena.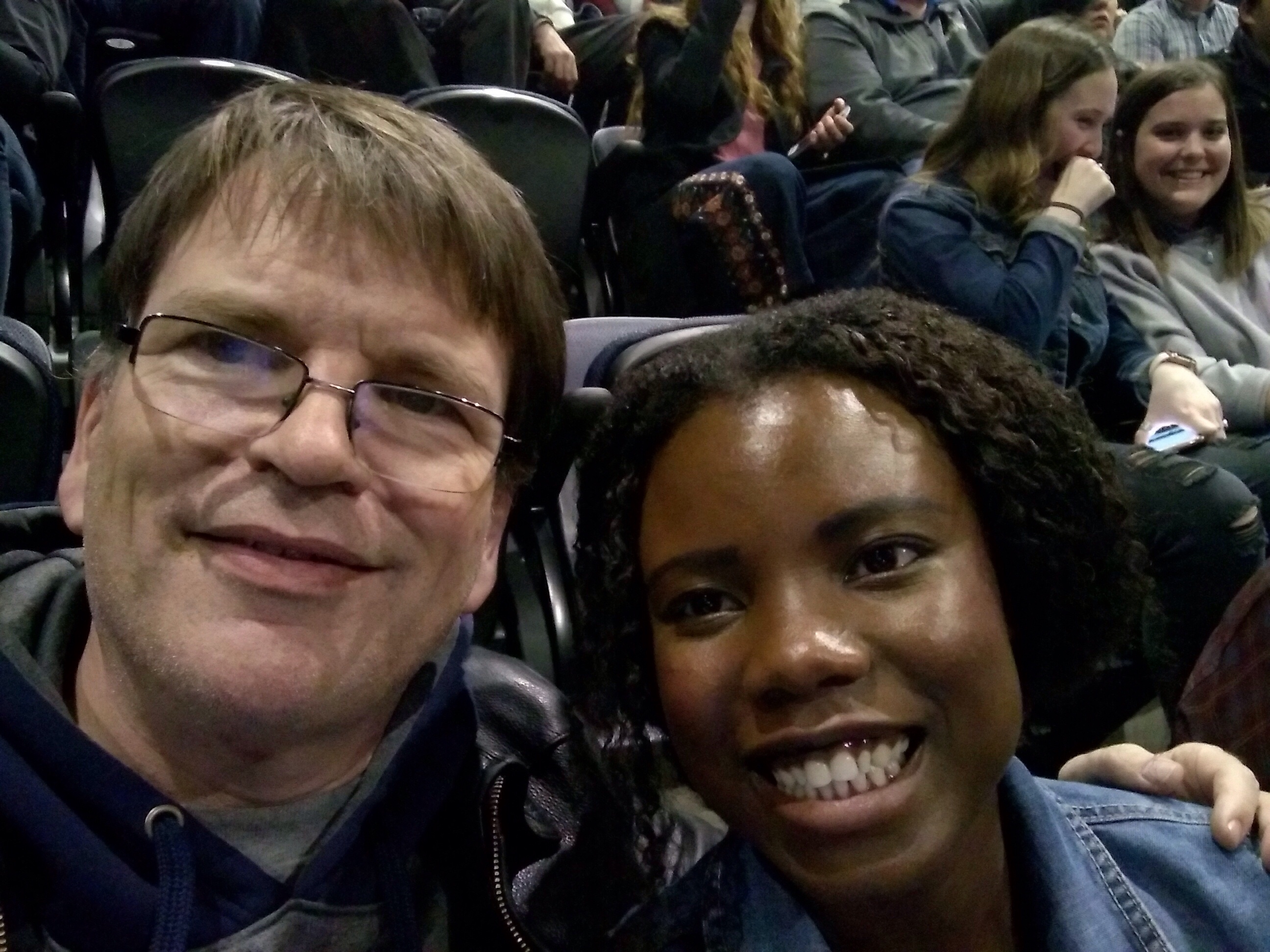 It was my Christmas present, but it was her birthday. I'd been given two tickets. My lovely wife didn't think she could stand the late night and still be able to work the next day. So, my daughter filled in.
"Do you like to drink a cold one
On the weekend and get a little loud?
Do you wanna say "I'm sorry or I love you
But you don't know how?
Do you wish somebody had the nerve
To tell that stupid boss of yorus
To shove it, next time he yells at you?
Well, this is country music and we do"…
My daughter has a beautiful voice. She sings in multiple choirs. And while as a teenager in 2018, her tastes don't run much to country music, she can enjoy multiple genres. We had excellent seats on the second level with a great view of the stage. Being 2018 people with phones, we were posting to social media. I found out that a friend from work was seated across the arena from us and he had his daughter with him as well.
"So turn it on, turn it up, and sing along
This is real, this is your life in a song
Yeah, this is country music"…
I came to country music early in life. As a single mother, my mother dated country music singers when I was a kid. She dated the late great Buck Owens a couple of times, although I never met him. Country music was always playing at our house. Last night, the concert started at 7:00 with the opening acts. Lindsay El, who looked an awful lot like Lindsay Lohen played a great set. Chase Bryant is a country rocker from Texas. He not only played great, but gave a stirring tribute to the men and women in the armed forces. I stood to honor my daughter who wears combat boots. The final opener was Dustin Lynch. And while all would come out for duets with Paisley later in the show, their solo work was a 2 hour concert in its own right. Still, they are more "stadium country" than "classic country."
"Are you haunted by the echo of your mother, on the phone
Cryin' as she tells you that your brother is not coming home?
And if there's anyone that still has pride and the memory of those
That died defending the old red, white and blue,
This is country music and we do"…
Brad Paisley took the stage shortly after 9:00pm.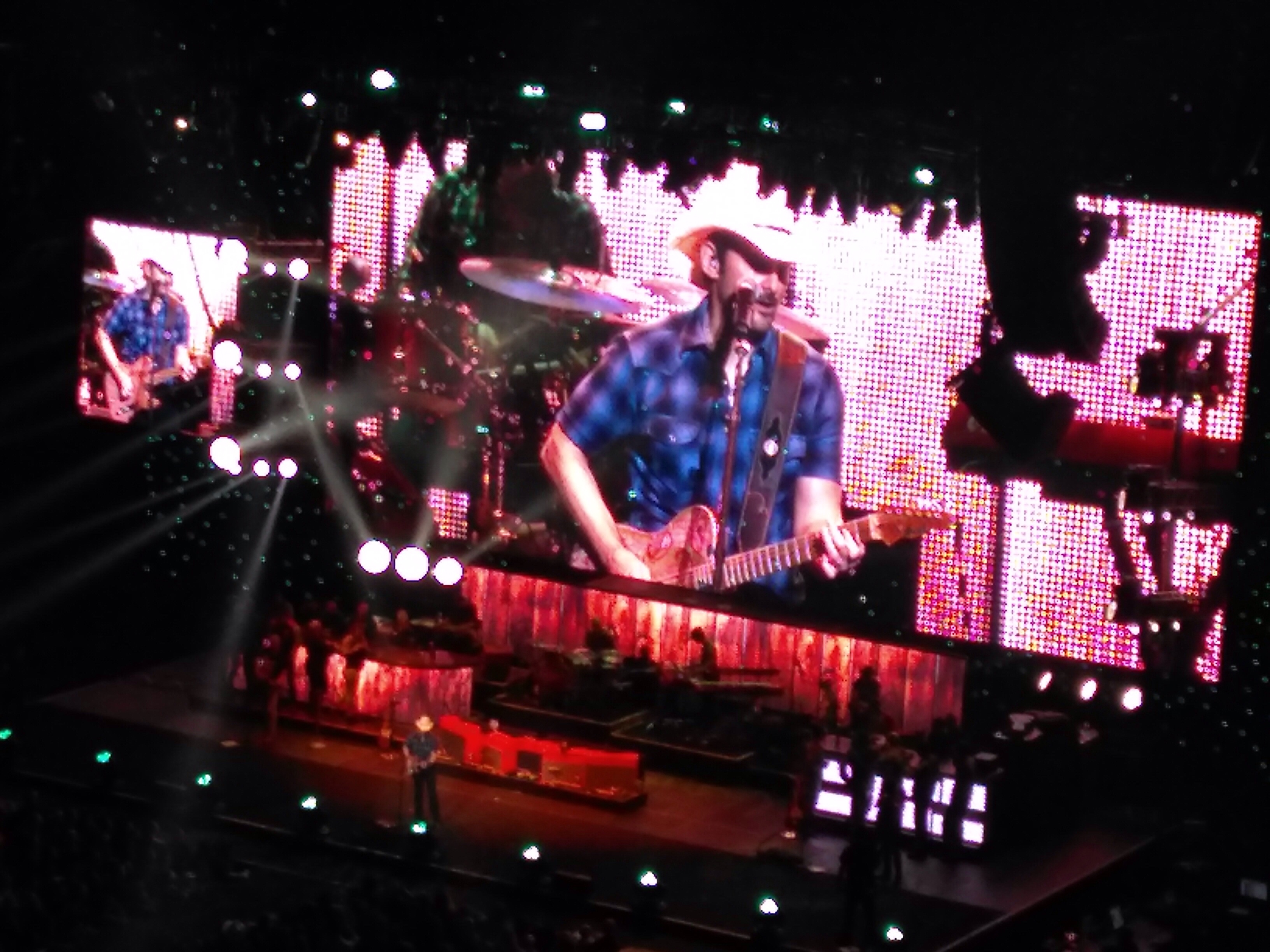 His show is a hi-tech mixture of video, live action, lights and effects. My cousin is a rigger for shows and I later found out she was working that show. One of the first actions that Brad Paisely did was to autograph and hand a guitar to a young 13 year old boy in the audience. The crowd loved it.
"So turn it on, turn it up and sing along
This is real, this is your life in a song
Just like a road that takes you home
Yeah, this is right where you belong
This is country music"…
My son asked me why would anyone pay to see a live show if they could listen to all the songs online. It was a good question. As a huge Brad Paisley fan, I knew the words to all the songs he sang. Finally, I decided that a big part of the attraction was the interaction with the audience. At one point, Brad looked at the audience and said, "I'm really struggling to come up with something to tease you about living here in Salt Lake City." He finally arrived at, "You are known as some of the nicest people anywhere. You make Canadians look like a-holes." The crowd ate it up.
"This is country music

……He stopped loving her today

This is country music

……Hello darlin'

This is country music

……God bless the USA

This is country music

……Amarillo by morning

This is country music

……Stand by your man

This is country music

……Momma tried

This is country music

……Take me home

This is country music

……I walked the line

This is country music

……Country boy can survive

This is country music"

"This is Country Music" By Brad Paisley and Chris Dubois
Yes, that was country music.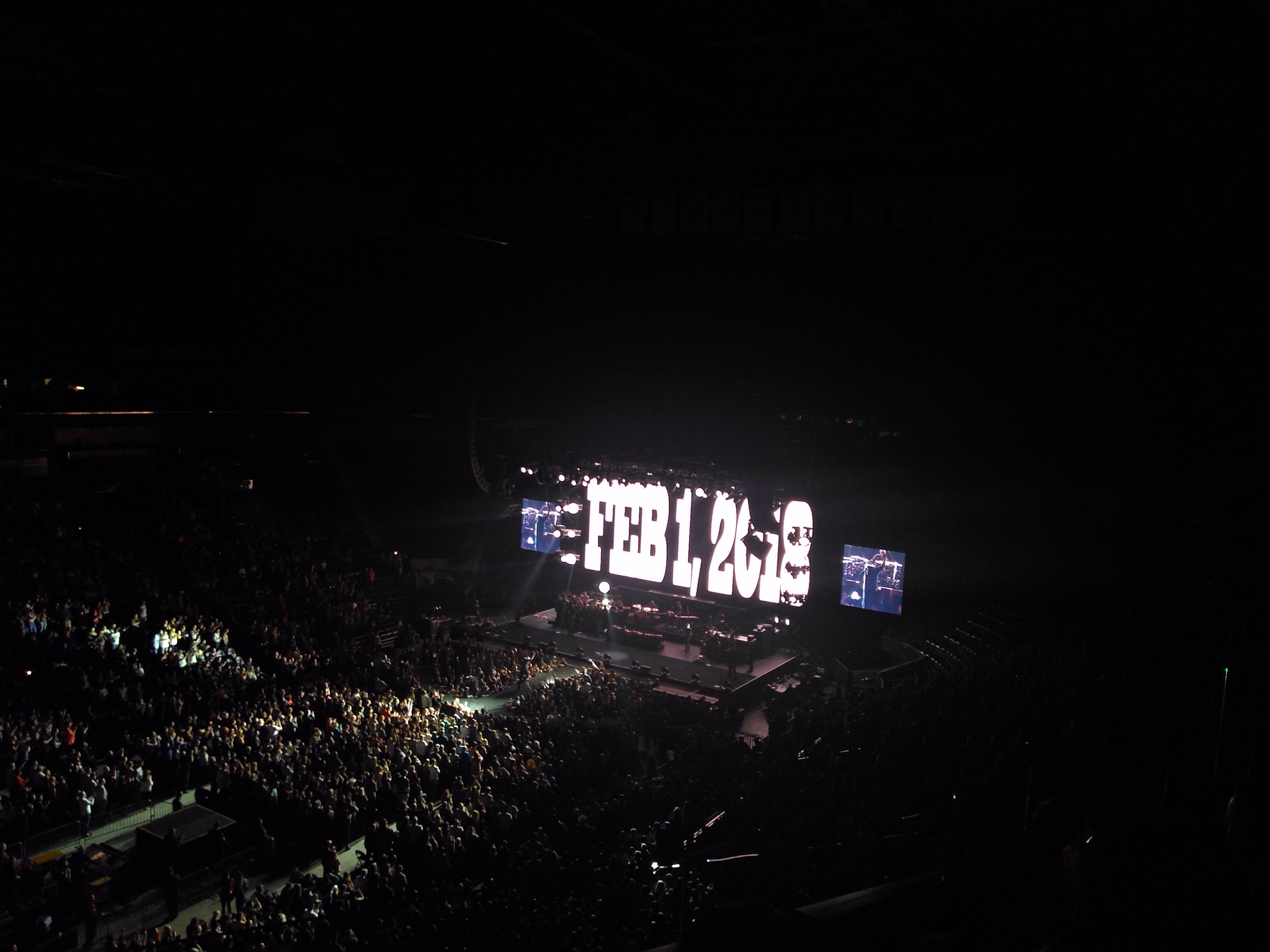 After the concert, we ended up catching the last train South to Provo. Even that sounds like a line from a country song.
Rodney M Bliss is an author, columnist and IT Consultant. His blog updates every weekday. He lives in Pleasant Grove, UT with his lovely wife, thirteen children and grandchildren. 

Follow him on
Twitter (@rodneymbliss)
Facebook (www.facebook.com/rbliss)
LinkedIn (www.LinkedIn.com/in/rbliss)
or email him at rbliss at msn dot com

(c) 2017 Rodney M Bliss, all rights reserved