I Refuse To Accept That As Your Final Answer
Can you see?

Sort of. It's all blurry but I can just make out that guy's lights. Of course, the lightening stobe-light makes it hard.
I was driving West on I-20 outside of Dallas. a coworker and I had spent a week in Shreveport, LA getting our site ready for an expansion. It was Friday and we were trying to get home. You might think it's odd to leave Shreveport by car for Dallas. That was odd to me too.
I love the South. During our week long stay I had amazing food. We had boiled crawdads one night.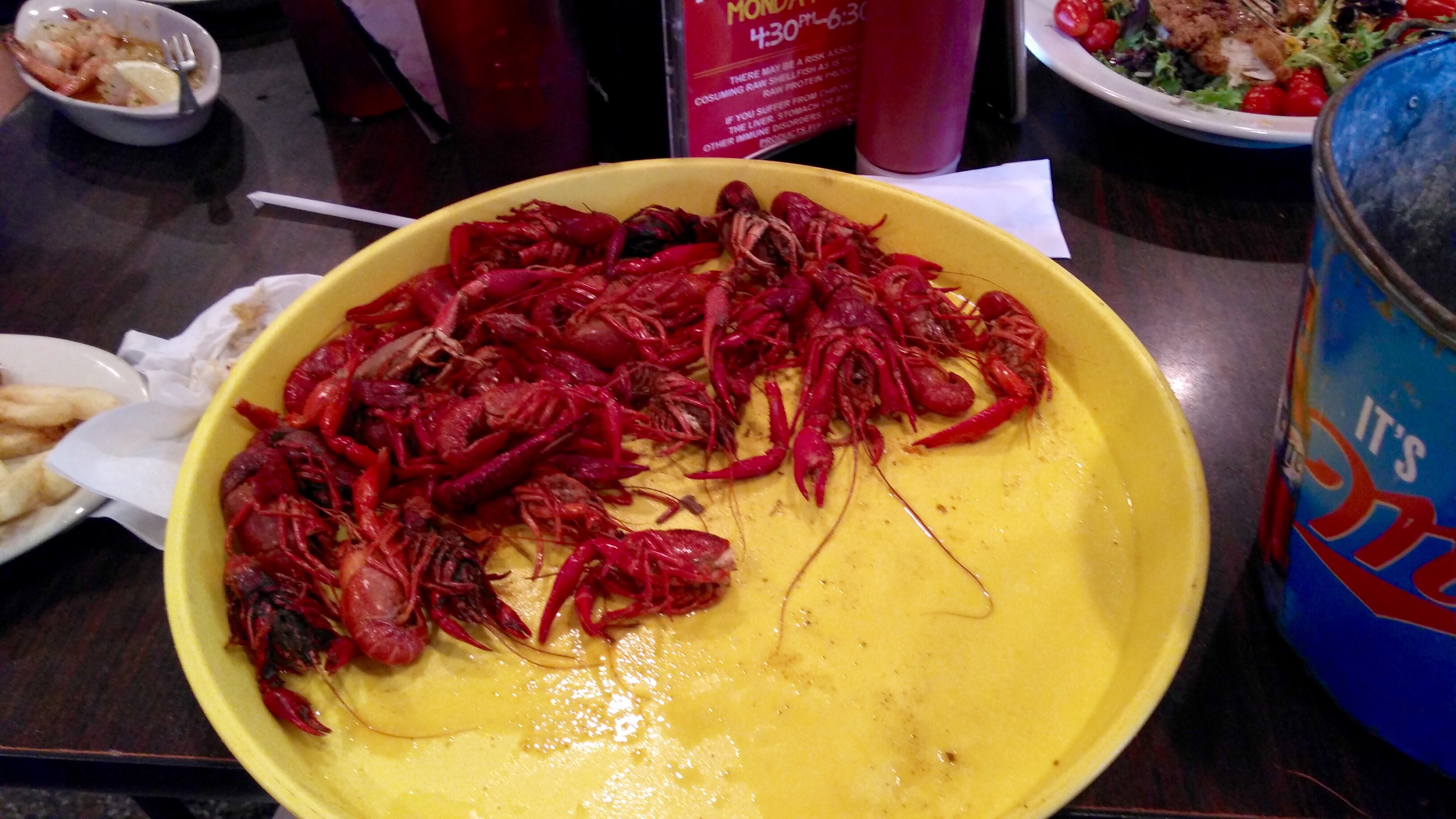 Well, I had some. My coworkers took one look at the plate and refused to even attempt one. We had some amazing fried catfish during a day trip to Vicksburg. We had grits for breakfast and some of the best BBQ I've ever eaten for lunch and dinner. The people in Shreveport are universally friendly and happy to see you.
The trip was a huge success. We moved our project along significantly. When we arrived I was worried about our ability to meet our committed launch date. As I left, I knew we were on track to make it. The trip was perfect. (I even got to go to a Rangers game in Dallas one night.)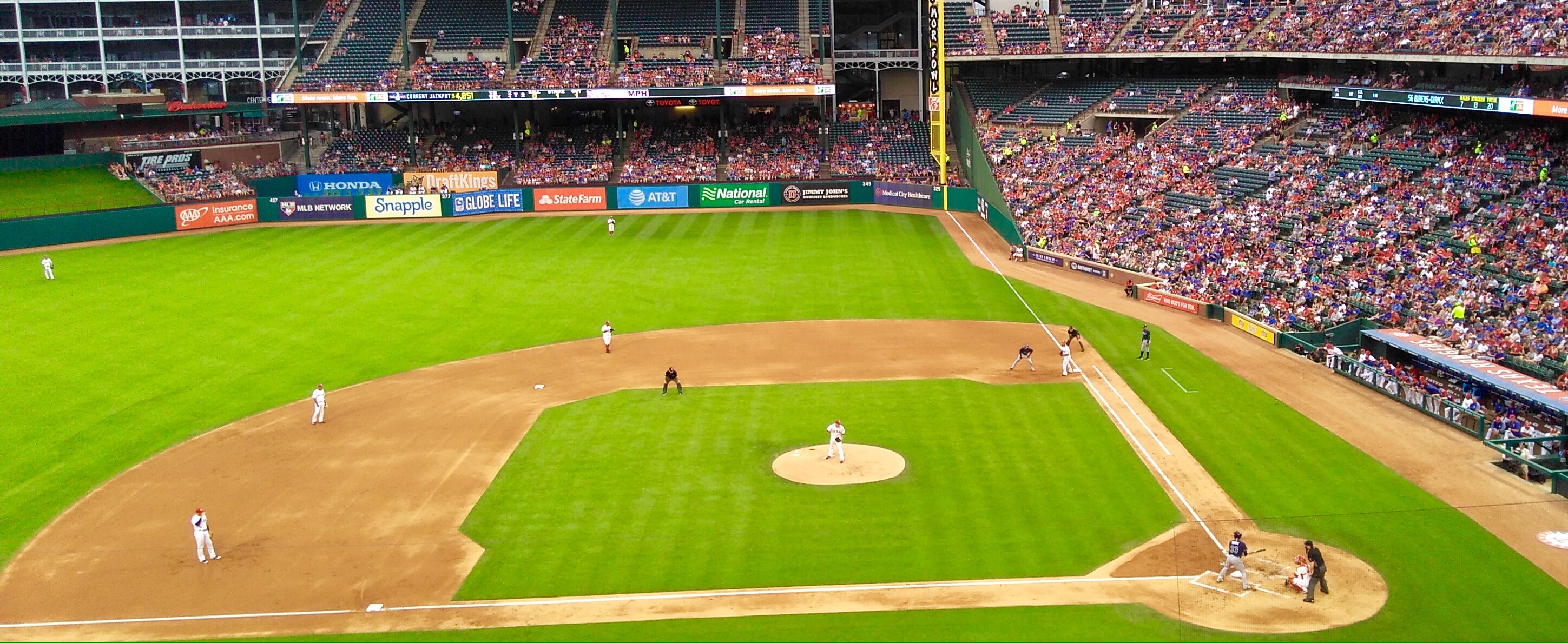 We were both ready to go home on Friday.
Unfortunately, the weather wasn't cooperating. Thunderstorms over Dallas threw American Airlines schedule out of whack. Our 6:25pm flight was initially delayed to 8:00pm. And then it was cancelled. Shreveport is a small airport. You can fly to Dallas on American or to Atlanta on Delta. That's it. With the problems in Dallas, soon all flights out of Shreveport were cancelled.
So, what's our options?

The soonest I can get you on another flight is Sunday.
Mind you, this was Friday. Since I was coming back in a couple weeks, I didn't want to spend the weekend chilling in Shreveport. My coworker was checking the American Airlines website and offered a suggestion.
It looks like our Dallas to Salt Lake flight is delayed until 11:00pm.

Yeah?

We could drive. It's only about three hours.
It was 7:00pm. By the time we rented a car, drove and returned it, we'd be cutting it close.
Even if we don't make it, we're more likely to find a flight out of Dallas to Salt Lake sooner than a flight out of here.
That cynched it. We called and got corporate authorization to rent a car, threw our bags in the back and headed west. About 60 miles from Dallas we hit the rainstorm that had delayed the flights. If you've ever heard of rain coming down in sheets, it was like that. Except that we were getting not just the sheets, but the blankets, pillows and comforter too. I've driven in some nasty weather, but nothing like this.
Windshield wipers have three setting: intermittent, slow and fast. Even at the fastest they were not making more than a dent in the rain. (Okay, that metaphor is maybe not the right imagery.) If we hadn't been racing the clock, I would have pulled over and waited it out. One thing was certain. It was obvious why they'd delayed flights out of Dallas. A duck drown trying to fly through this soup.
The band of weater lasted about 10 miles. As we came out the other side it was like stepping out of the shower. We sped back up to 80 and raced for the airport.
As often happens, we needn't have hurried. as we returned or car the website said that our flight was now delayed to 11:30pm. By the time we got through security and to the gate, it had been pushed back another hour. We finally boarded about 15 minutes after our original flight was scheduled to have landed in Salt Lake City. As it was, I finally made it home at 4:00am Saturday morning. The point was, it was Saturday morning, not Monday.
Nope, a cancelled flight doesn't have to be the final answer. Not this time.
Rodney M Bliss is an author, columnist and IT Consultant. His blog updates every weekday. He lives in Pleasant Grove, UT with his lovely wife, thirteen children and grandchildren.

Follow him on
Twitter (@rodneymbliss)
Facebook (www.facebook.com/rbliss)
LinkedIn (www.LinkedIn.com/in/rbliss)
or email him at rbliss at msn dot com

(c) 2017 Rodney M Bliss, all rights reserved