The Definition Of A Successful Fishing Trip
Have any luck?

Excuse me?

Were they biting?
The question took me off guard. I was hiking with our Boy Scouts. Well, honestly, they were somewhere far ahead of me on the trail. At least I assumed they still were. As the slowest hiker not only among the adults, but the boys as well, there was never any question who would play "sweeper" on our hikes.
People on the trail are friendly and share a common bond; a love of the outdoors; a willingness to strap on a pack and head up into the back country. Conversations come easily. I paused and stepped slightly aside to let the hikers going up hill pass by. And then I noticed their fishing poles. They must have noticed my own strapped to the outside of my backpack. Their question now made sense.
Nah. I drowned a few worms, but the fish won this round. I also tried rainbow PowerBait, but they pretty much ignored that too.

Sounds like most of my fishing trips to Long Lake. Well, good luck.

You, too.
I continued on down the mountain trail. The conversation could have taken place at any of a hundred different places I've fished. "How are the fish biting?" "What are you using for bait?" "Did you catch anything?"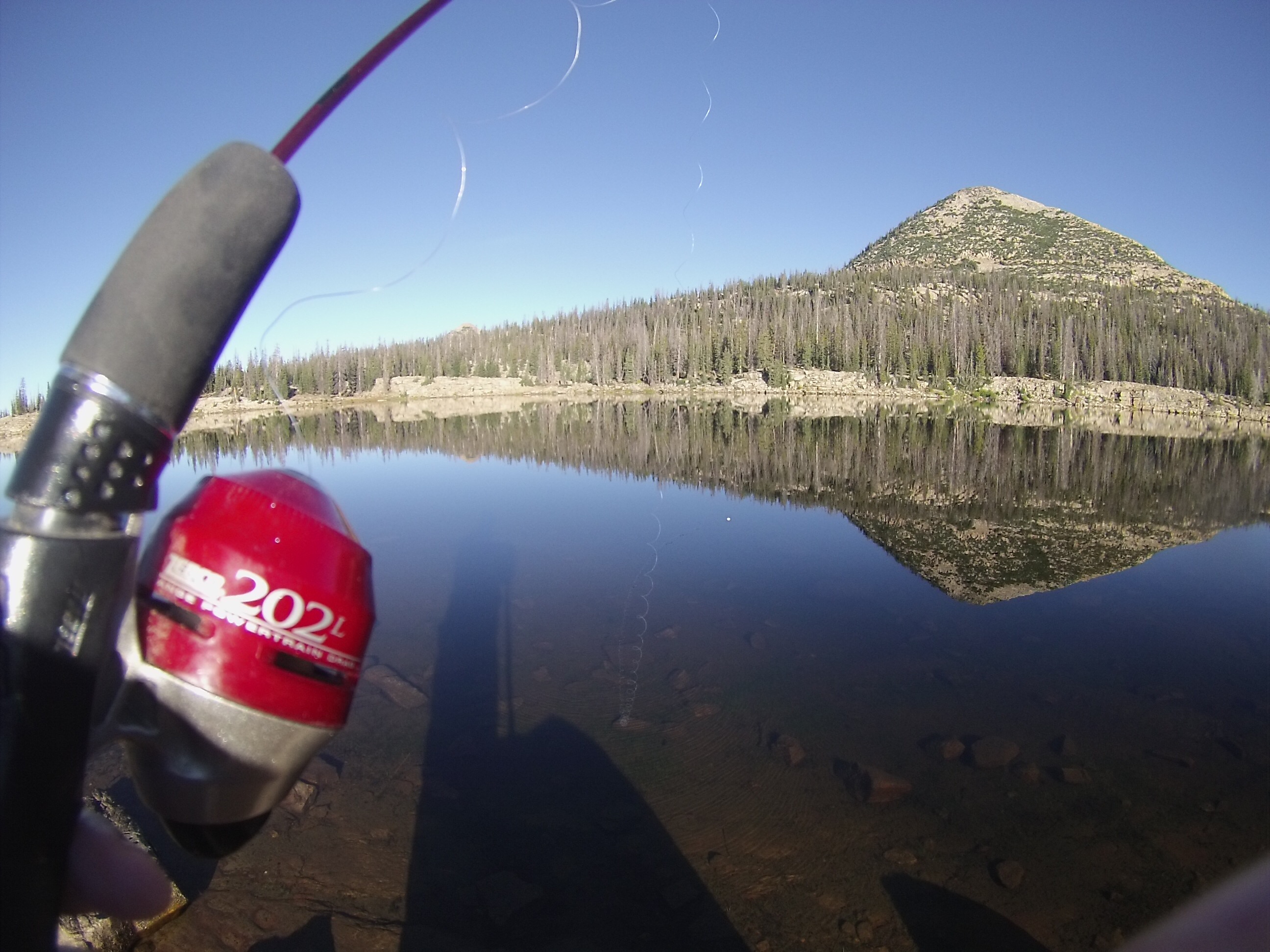 This was the first boy scout trip I'd brought my fishing pole with me. Living, hiking and camping in Utah, water is a funny thing. Many of our camps are dry camps. Whatever water we need, we bring it ourselves. Other camps, like Kanarraville Falls are near streams, but they are either seasonal or just in an area without fish. Growing up in Washington, it's strang to think of a stream or a river that has no fish in it. But, in the desert, it's not uncommon.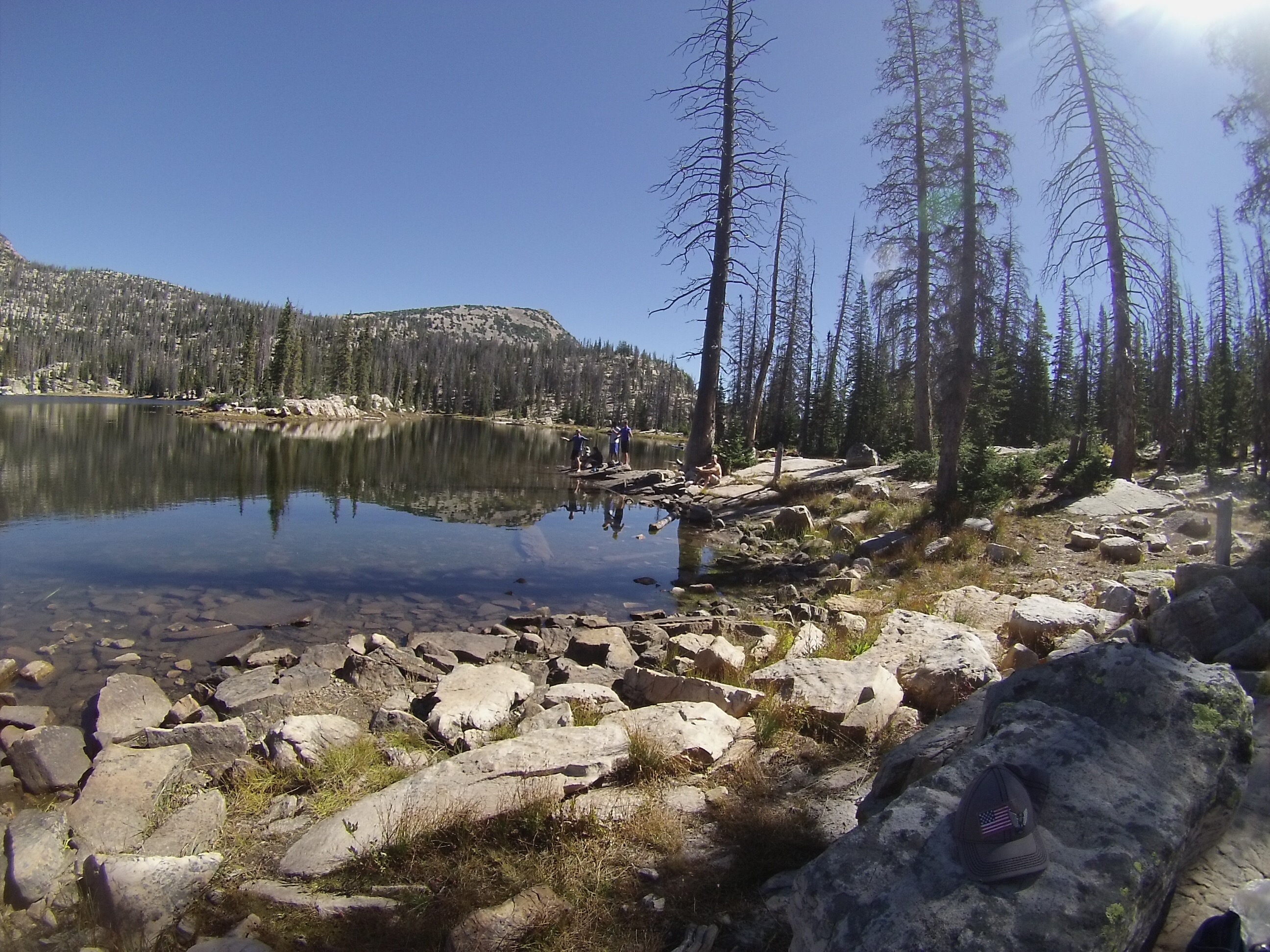 The High Unintas, however, are overflowing with lakes. The trailhead we'd left from was at the intersection of three lakes, Washington, Trail Lake, and Crystal Lake. We camped at Long Lake and on Saturday hiked to Island Lake. All of those high Alpine lakes have fish.
I didn't catch any of them.
But, that wasn't the point.
Not all of my friends share my love of fishing.
You sit on the bank for hours and stare at the same section of water. And you might go all day and not even catch a single fish.

Well sure, but, where's the downside?
If you go to a basketball game, you expect to see players score*. If you go to a hockey game, you expect to see a fight. If you go to a car race, you expect to see a crash. Fishing is different. If you go fishing with the expectation of catching a fish, you will be disappointed more often than not. The point of fishing is to fish, not to necessarily catch fish.
My dad said,
Any time spent fishing doesn't count against your allotted time in life. If you are supposed to live for 80 years and you spend five years fishing, you'll die at 85.
It's an activity that forces you to slow down. It's impossible to "hurry" fishing. If you cast out and then reel your line in too fast, you are even less likely to catch a fish. There's a rhythm to fishing that few other activities can match.
My daughter's boyfriend came with us on a family reunion at a lake in Washington a few years ago. After we'd been there a couple of days he approached me,
Would you like to go fishing tomorrow morning?

Sure. That'd be great.
My daughter overheard us,
Can I come?

No.

No.
Our responses were almost in unison. We both love fishing with her, but not this time. At then end of the hour or so we spent fishing, we'd caught a mess of fish and his title changed to being her fiance.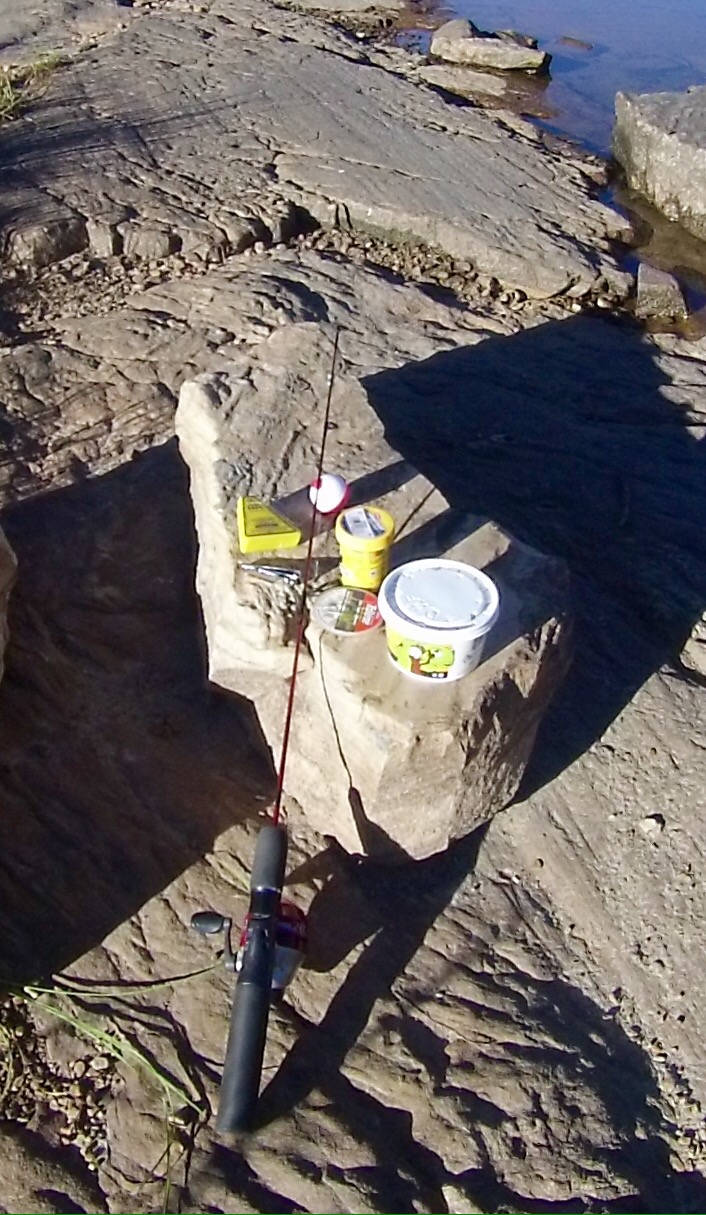 I only got to spend an hour of so fishing on our recent trip. As I told the guys on the trail, the fish won. I didn't even get a bite. Some people might think I hauled all that gear up there for nothing. I feel sorry for those people. They obviously don't fish.
(*If you go to a soccer game, you don't expect to see much of anything. . .Soccer fans would love fishing.)
Rodney M Bliss is an author, columnist and IT Consultant. His blog updates every weekday. He lives in Pleasant Grove, UT with his lovely wife, thirteen children and grandchildren.

Follow him on
Twitter (@rodneymbliss)
Facebook (www.facebook.com/rbliss)
LinkedIn (www.LinkedIn.com/in/rbliss)
or email him at rbliss at msn dot com

(c) 2016 Rodney M Bliss, all rights reserved