Trains, Planes And Stupid Electric Cars
It didn't work. I couldn't make my rental car start. At what point did the technology become more smarter than me?
Wait! Don't answer that.
I sat in the rental car lot of the Shreveport airport and stared at the instrument panel of a Ford hybrid. There was no key. Instead, I had a key fob with three buttons: unlock doors, lock doors and a panic button. I was seriously considering pushing that third one. I knew that the key fob had a proximity chip that would allow the car to run only if the key fob was near it. Right, got it. I'm here. The key fob is here. I pushed the "on/off" button, but nothing was happening: no engine start, no reassuring sounds at all.
I was defeated by my rental car.
This was a different trip from the start. I've always believed that people will travel by whichever means is quickest with a consideration toward cost. I was planning to be gone eight days on this trip. My car is still broken. I didn't want to take my wife's car and park it at the airport for 8 days. My company will reimburse for the parking, but it would be inconvenient for her to not have access to it for so long. (She's been driving our 15 passenger van with it's terrible gas milage while my car is being fixed.)
I took the train. Utah has been slow to adopt public transportation. Our cities were designed so that a six-horse wagon team could do a full circle in the middle of the street.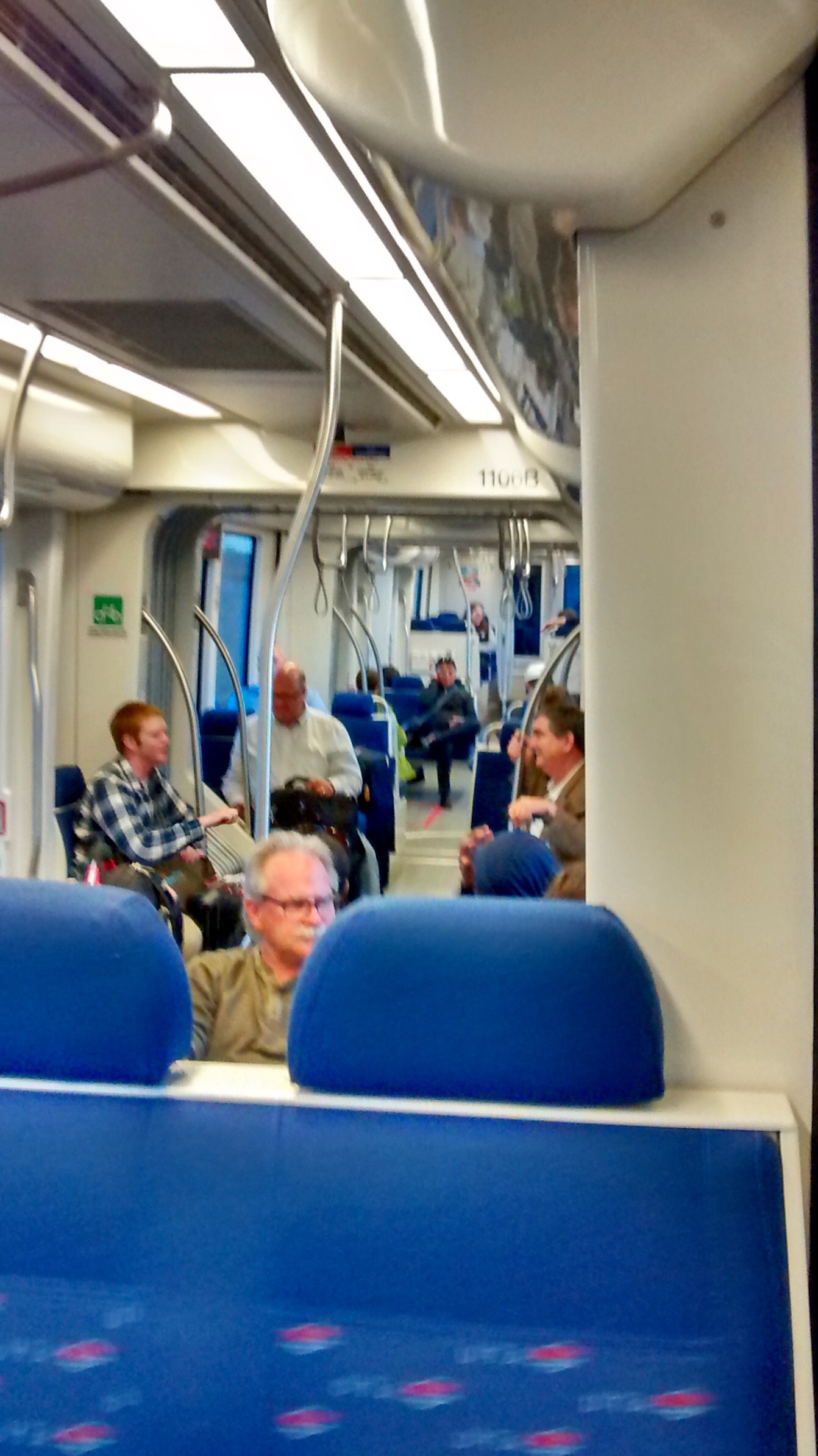 We like cars. If you are ever in Salt Lake City and something is "only" four blocks away, get a cab.
But, the train turned out to be a great option. For $4.90 I got on the train in American Fork, and a couple of transfers and an hour later I walked off at the airport. That was about the same amount of time it would take to drive and park. And, of course it was much cheaper than teh $7/day parking.
Flying used to be fun. Having a TSA Pre-check number makes the experience a little better, but flying is more drudgery than exciting any more. I was headed for Shreveport which is in the Central times zone. But, since my flight was on DELTA (Dang, Everything Leaves Through Atlanta)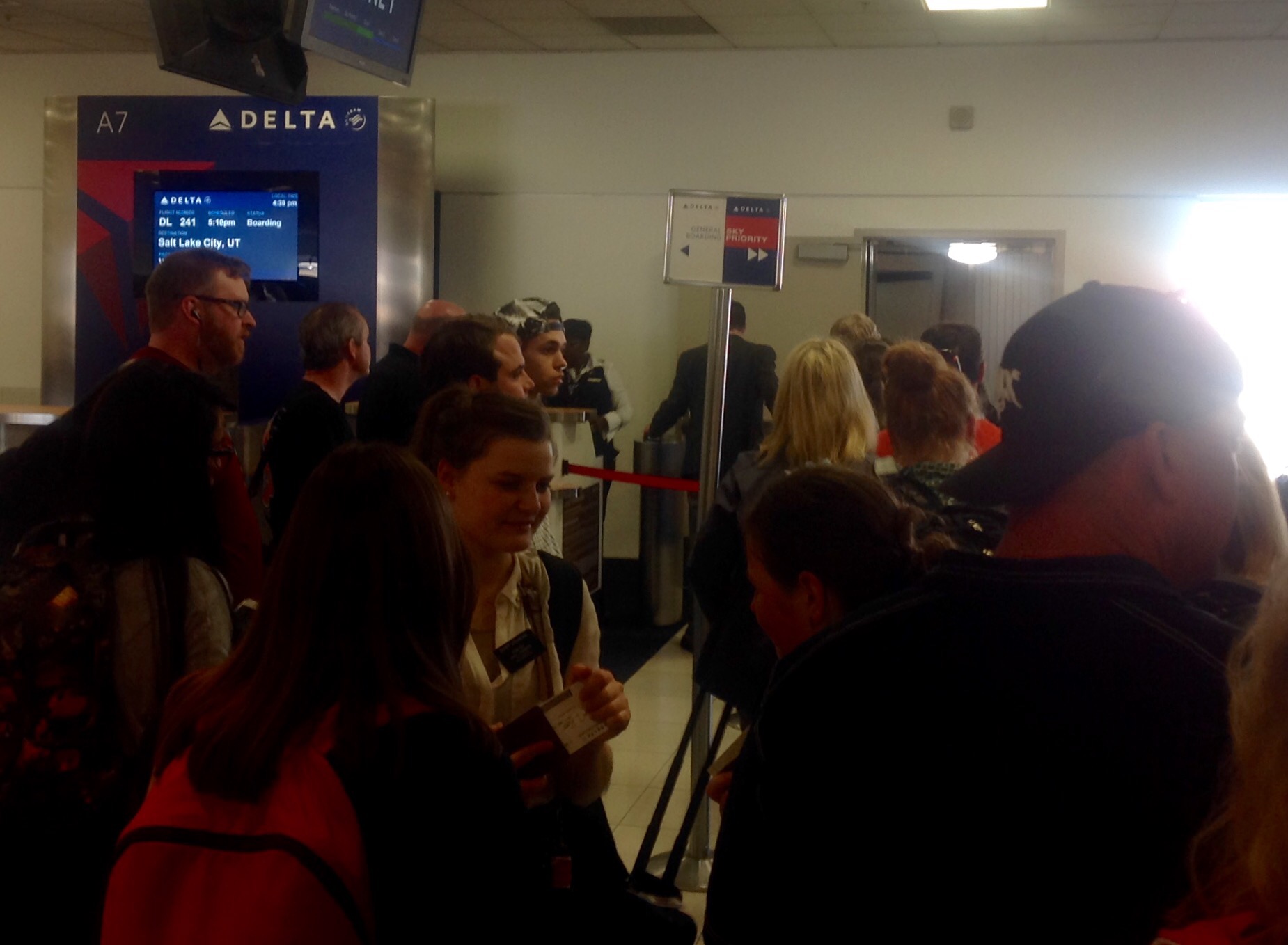 I had to fly to the Eastern time zone before flying back West again. As flights go, it was perfect. That is to say it was decidedly uneventful.
And here I sat, stuck in my rental car staring at the instrument panel. Repeatedly pushing the on/off button changed the lights on the dash, but still didn't start the engine. And then I noticed what those of you who drive hybrids or electrics probably spotted right away: an indicator that said, "Now Ready To Drive."
Really? That would mean that I could just put the car in Drive and . . .oh look, it's moving! And my introduction to hybrids was complete. My car had a feature that coached me on driving. It showed me how well I was doing at making gradual stops and mild accelerations. I eventually turned it off. I don't need a car that is going to nag me about my driving. Especially when it won't even allow me to make a satisfying "rev the engine" sound.
I guess I should be grateful that it at least let me steer. I can only imagine how confusing it will be when I get into a rental car a few years in the future that has no steering wheel.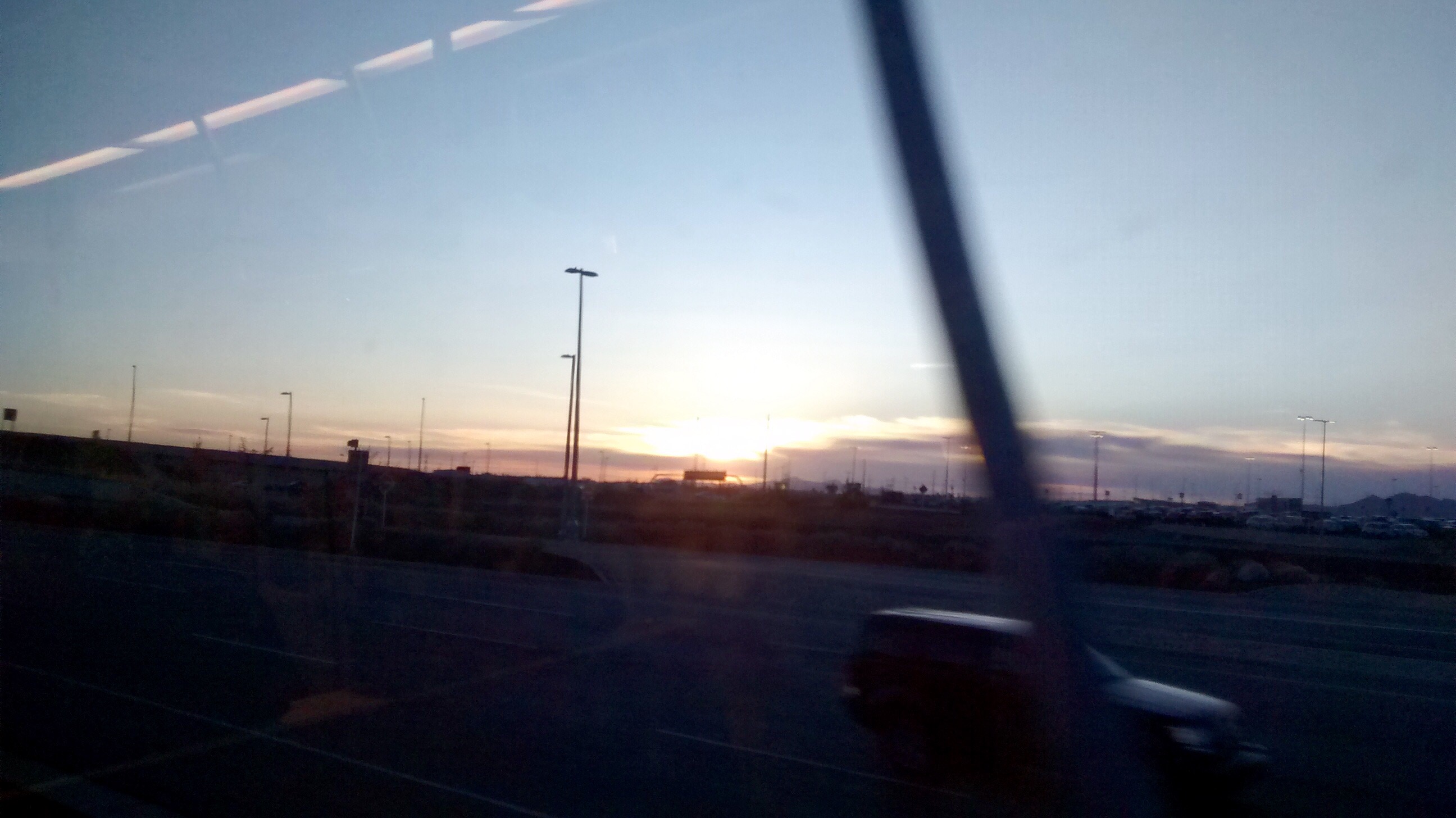 The view from the train on my way home.
Rodney M Bliss is an author, columnist and IT Consultant. His blog updates every weekday at 7:00 AM Mountain Time. He lives in Pleasant Grove, UT with his lovely wife, thirteen children and grandchildren.

Follow him on
Twitter (@rodneymbliss)
Facebook (www.facebook.com/rbliss)
LinkedIn (www.LinkedIn.com/in/rbliss)
or email him at rbliss at msn dot com

(c) 2016 Rodney M Bliss, all rights reserved