James Bond Sits In A Middle Seat
You know what you never see in a James Bond movie? You almost never see how he gets from England to Monaco. Or, watch him flying from New York to Dubai. And often he's making last minute travel arrangements.
I spent last week in Richmond. My travel approval came through kind of last minute. With the holiday schedules and vacations, I was uncertain if I'd even get our corporate travel group to schedule it. Finally, on Monday, the 28th, I got my tickets for January 4th. Anyone who's ever travelled knows what happens when you book your travel less than a week before you leave: they price of your ticket goes up and your end up with a middle seat.
If you fly from Salt Lake City to Richmond, VA you are mostly likely going to fly Delta, which of course, stands for "Dang, Everything Leaves Through Atlanta." I ended up in a middle seat at the back of the plane for the 3.5 hour flight to Atlanta and a middle seat in the middle of the plane for my 90 minute connection to Richmond.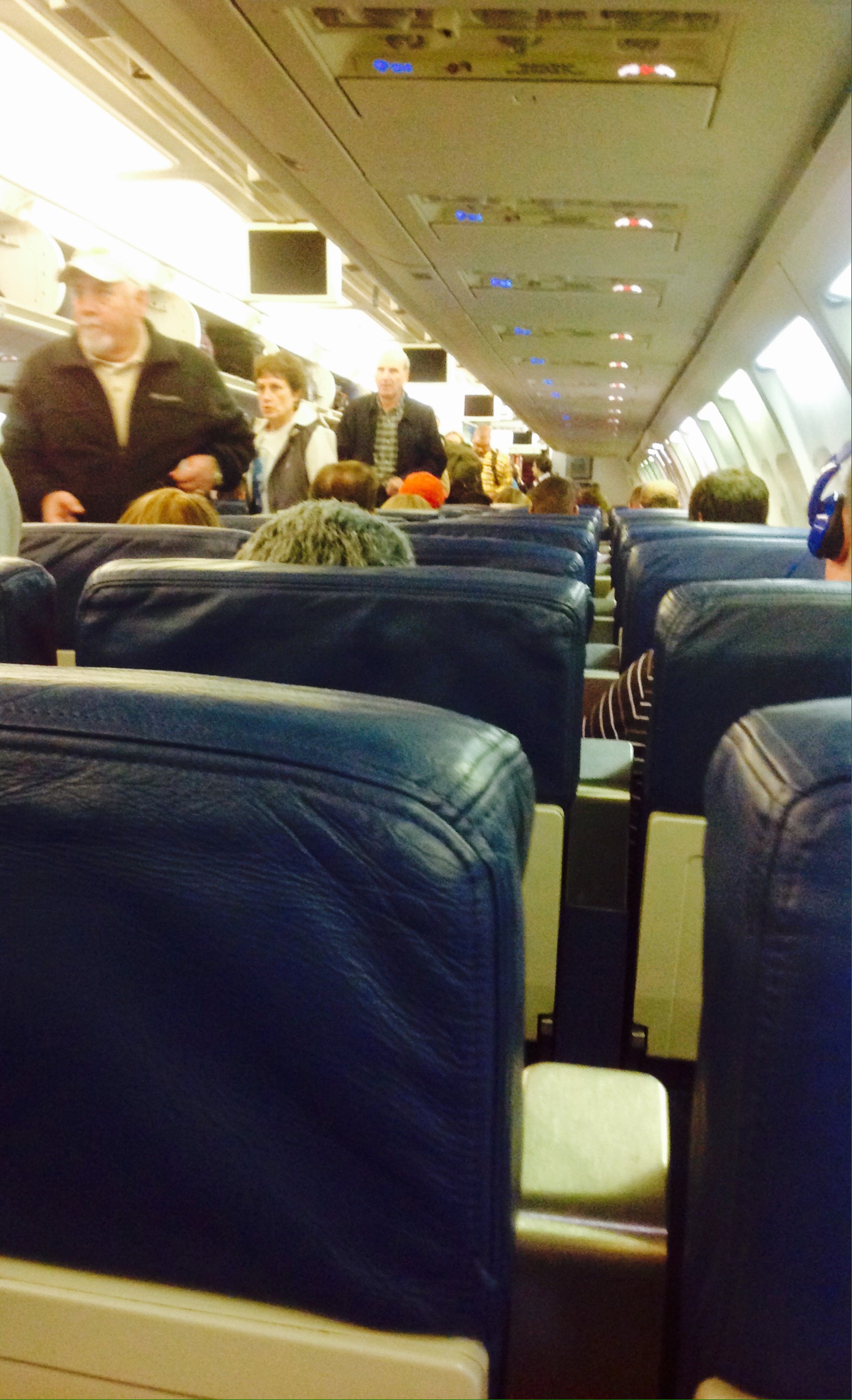 I'm not complaining. I've travelled enough to know that this is just the way it works. But, that got me thinking about James Bond. He does lots of travelling, of course. He typically is under cover and needs to keep a low profile. And he books his travel at the last minute. So, I'm convinced that he must spend a lot of time in the middle seat. It's a wonder they don't show more of that in the movies.
So, next time you are enjoying your window seat, and trying to steal more than your portion of the shared arm rest, maybe you should back off. The guy sitting in that middle seat just might have a license to kill you.
Rodney M Bliss is an author, columnist and IT Consultant. His blog updates every weekday at 7:00 AM Mountain Time. He lives in Pleasant Grove, UT with his lovely wife, thirteen children and grandchildren.

Follow him on
Twitter (@rodneymbliss)
Facebook (www.facebook.com/rbliss)
LinkedIn (www.LinkedIn.com/in/rbliss)
or email him at rbliss at msn dot com

(c) 2015 Rodney M Bliss, all rights reserved