What's Inside Of The Outside?
Have you ever been around greatness? Not just someone famous, or maybe not even someone famous but someone who is really, REALLY crazy good at what they do? It's both thrilling and intimidating.
It's thrilling because, well, they are great. And it's amazing to watch someone who seems to do effortlessly what you couldn't even attempt. And it's that second part that's scary. You look at them and think, is there ANYTHING that I could do as well as that person does what they do? I don't mean could I do it as well as they do it. That's like saying can I ever play basketball as well as Michael Jordan in his prime? No. No matter who you are, you will never be as good at basketball. But, can you ever get that good at something?
Last night I got to see some of that greatness. No, I didn't watch old tapes of Michael Jordan. I went to a party. I guess you'd call it a drop party, or a release party.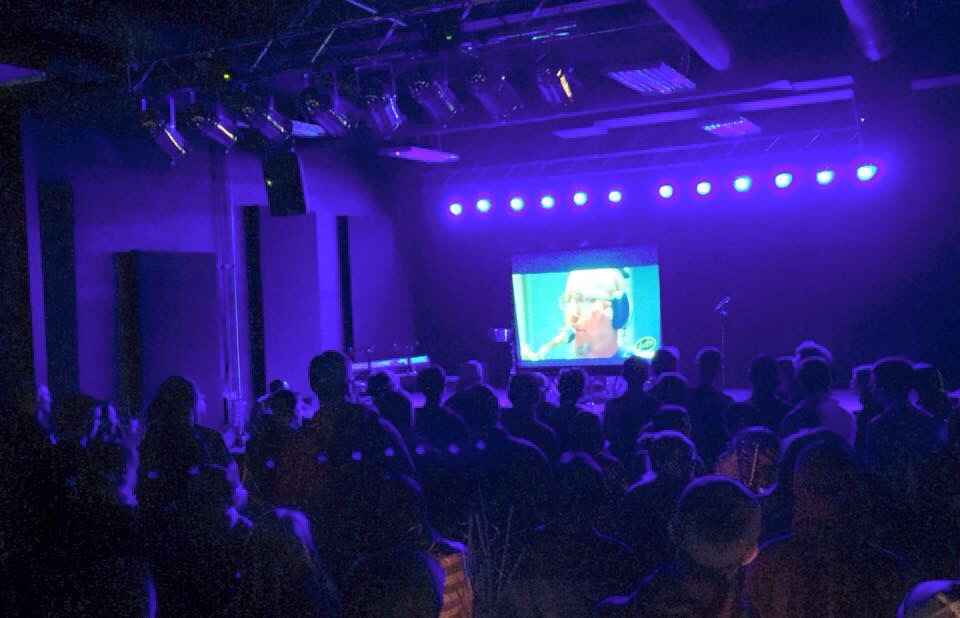 (Photo credit Caleb Chapman)
My friend Caleb Chapman was releasing an album. Jeff Coffin together with Caleb Chapman's Crescent Super Band released the inside of the outside. (The lowercase lettering, like the spelling of e.e. cummings' name, was intentional.)
You've most likely never heard of Caleb Chapman, or his Crescent Super Band. You might know that Jeff Coffin is part of the Dave Mathews band. However, there are a few of you yelling at your screen "OF COURSE, I know who Caleb Chapman is!" Those people yelling are jazz fans. Not the Utah NBA team, but that mostly uniquely American musical genre.
In the jazz world, Chapman is regarded as one of the premiere conductors in the world. His band, Caleb Chapman's Crescent Super Band has won the Utah "Best of State" award for best professional band, ten years in a row. This is a picture of Chapman and some former band members from last night.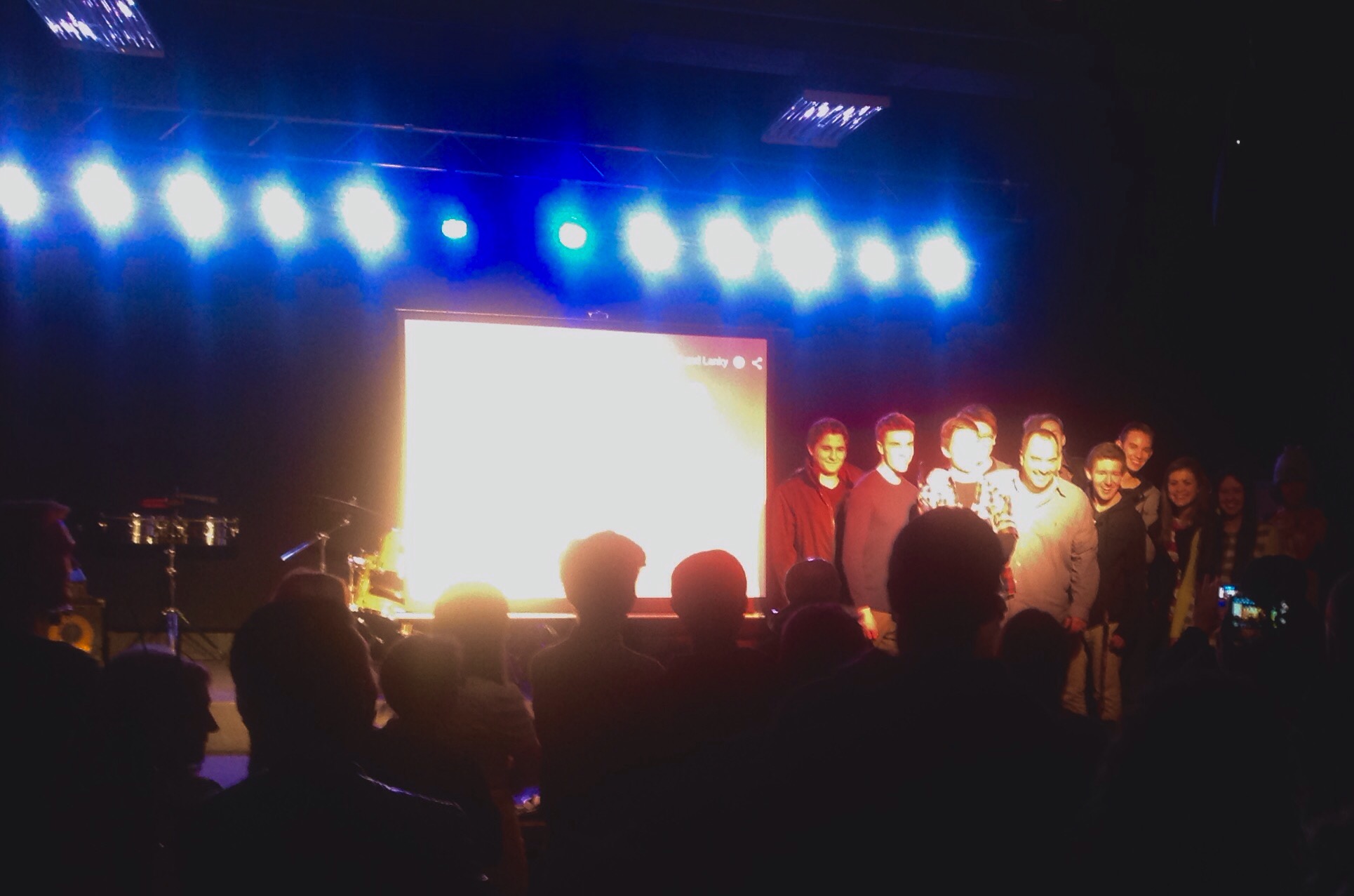 These musicians were members of the band when it recorded the inside of the outside but they were kicked out last year. Just as a bunch of this year's musicians will be kicked out next year. The Super Band has an age limit. Once you graduate high school, you're out of the band.
The album is more than just a recording of some great jazz. It's also a benefit album. Last year, Chapman took his band to Cuba. They toured the island and performed with some of Cuba's brightest young musicians. This isn't the first trip Chapman has taken his young charges on. Recently, they played the Apollo in Harlem. They also played Carnegie Hall a couple years ago. All proceeds from the sale of the new CD go to the National School of Music in Havana Cuba to benefit music students.
You might wonder what I was doing at the release party of a jazz record. It struck me as slightly surreal as well. I mentioned it to Caleb as I was leaving. It was the first chance I had to talk to him in the crush of people congratulating him on the album release..
Rodney, thanks so much for coming.

Well, thanks for inviting me. I know you posted a public invitation, but I took it personally.

Everyone was invited, but not everyone got a personal invitation like you did.
Caleb used to be my neighbor. In fact I knew him for quite a while before I realized he was a world famous conductor. And that's why I was thinking so much about greatness. Caleb occasionally asks me to help fix his cars. We are no longer next door neighbors, but we still live in teh name neighborhood. Our kids still go to the same schools. We both help pack the junior high auditorium to listen to our kids sing, or play in the bands and orchestras.
He's a dad like I'm a dad; like a hundred other dads with kids in the junior high. And then, I attend an event like last night and I'm reminded that my friend is one of the very best at what he does. It's both thrilling and slightly intimidating.
I'd offer a review of the album, but I really don't know enough about jazz to make an educated assessment. I know I like it. I've listened to it a couple of times through and I really enjoyed the Latin influences, Jeff Coffin's saxophone play is a delight to listen to.
You can order it soon (December 5th, I think) from Ear Up Records. You can also hear some of the tracks on YouTube.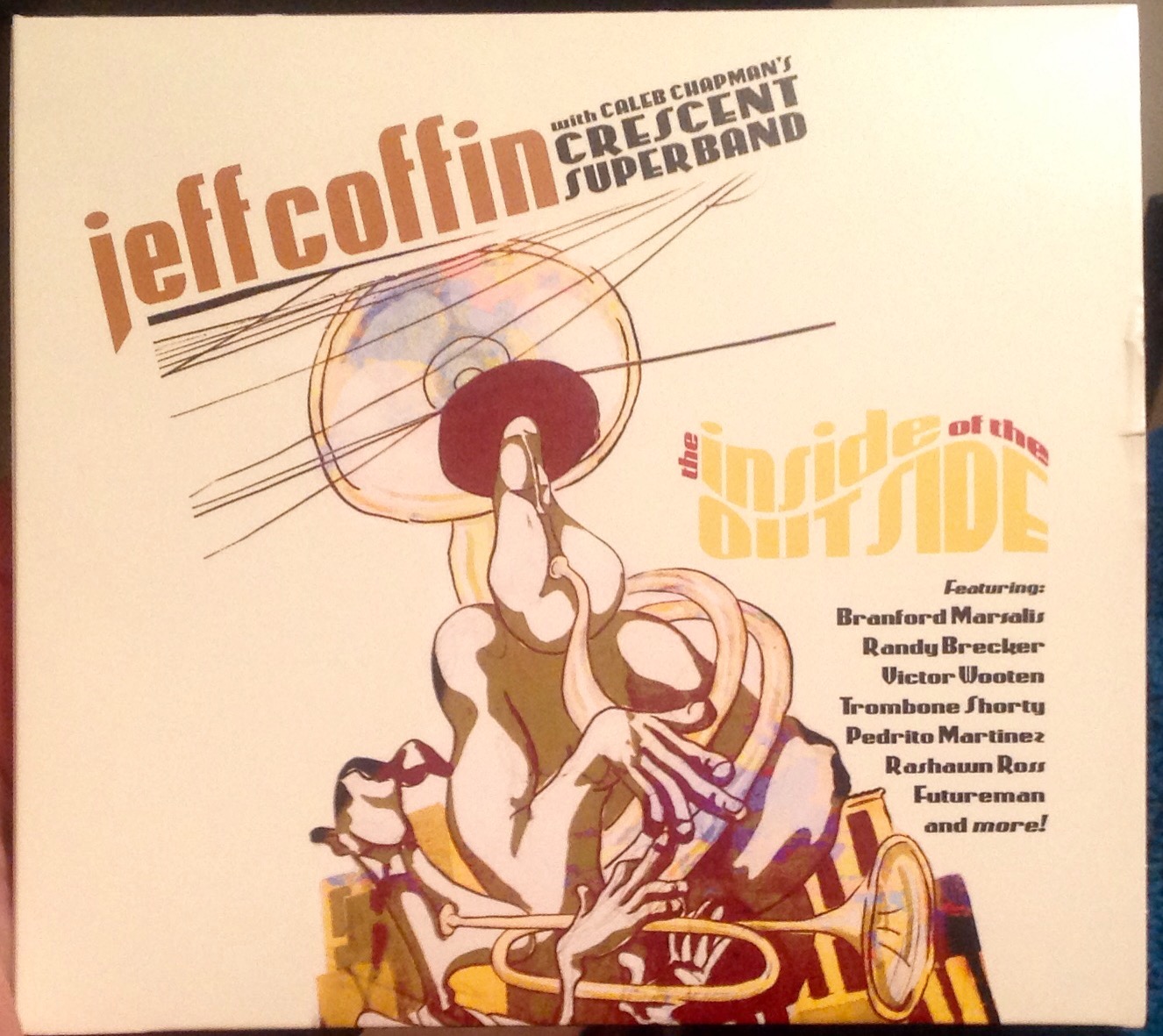 Yeah, sometimes it's fun to be around greatness.
Rodney M Bliss is an author, columnist and IT Consultant. His blog updates every weekday at 7:00 AM Mountain Time. He lives in Pleasant Grove, UT with his lovely wife, thirteen children and grandchildren.

Follow him on
Twitter (@rodneymbliss)
Facebook (www.facebook.com/rbliss)
LinkedIn (www.LinkedIn.com/in/rbliss)
or email him at rbliss at msn dot com

(c) 2015 Rodney M Bliss, all rights reserved