Sorry, Your Computer Show Booth Doesn't Meet Health Code
It wasn't exactly a tradition. WordPerfect hadn't been in existance long enough to establish traditions. But, if they had been around longer, it would have been a cool tradition.
Tradeshows have a certain energy to them that I've rarely found outside of a high school pep rally. Walking through the trade floor was like a stroll down the midway at a carnival. There was music. There were scantily clad dancing girls. There were barkers trying to entice you to you sit through a demo for a chance at a cool prize.
Our next show starts in 10 minutes. We are giving away t-shirts to everyone who listens to a presentation and you'll have a chance for a 50″ TV. Grab a seat they will fill up quickly!
It didn't even matter what product they were pitching . I've sat through demos for stuff I've never heard of so that I could get the t-shirt and enter to win the new laptop. And occasionally, I've scored some cool gifts.
I once played a version of Deal or No Deal at a booth. For whatever reason, I was the audience member who was selected to be the contestant. It could be that my friend Zach was running the contest, but that might have just been a coincidence. I still had to play the game and I ended up with a video iPod, back when a video iPod was the iPad of its day.
The atmosphere is partly a result of the energy that the various vendors bring to their presentations and contests. The other part is the food. Well, it's not exactly food. In fact, I wouldn't call it food at all. It's straight up sugar. Every booth, even those that don't have cool giveaways, has a bowl of candy. It's like one big trick-or-treat event for grownups. It's hard to make a unique statement with candy. It's hard, but not impossible.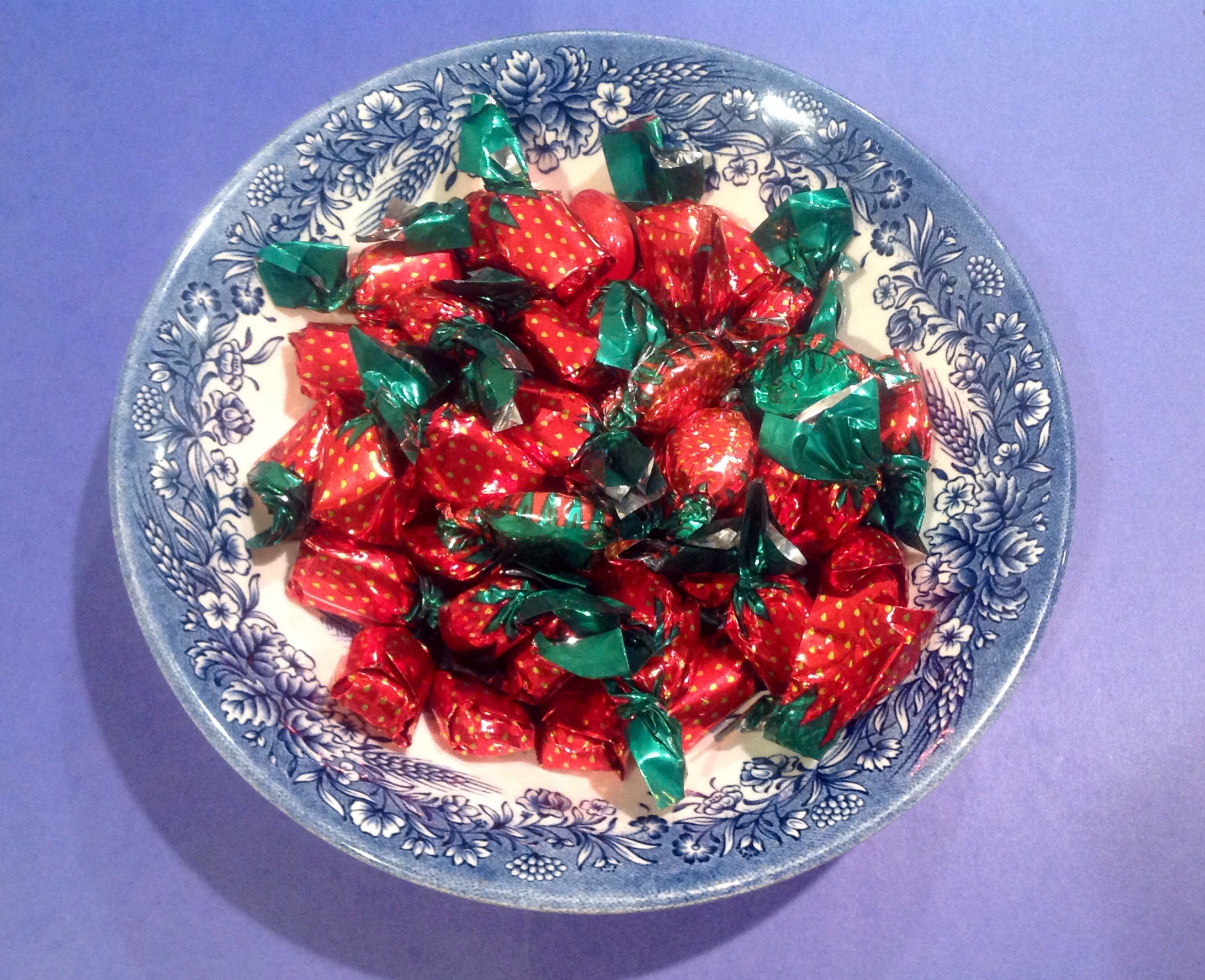 When I was running RESMARK, a small startup computer company, I looked for a unique, signature candy that would help brand my company with no marketing budget. And I found it in miniture Reeses peanut butter cups.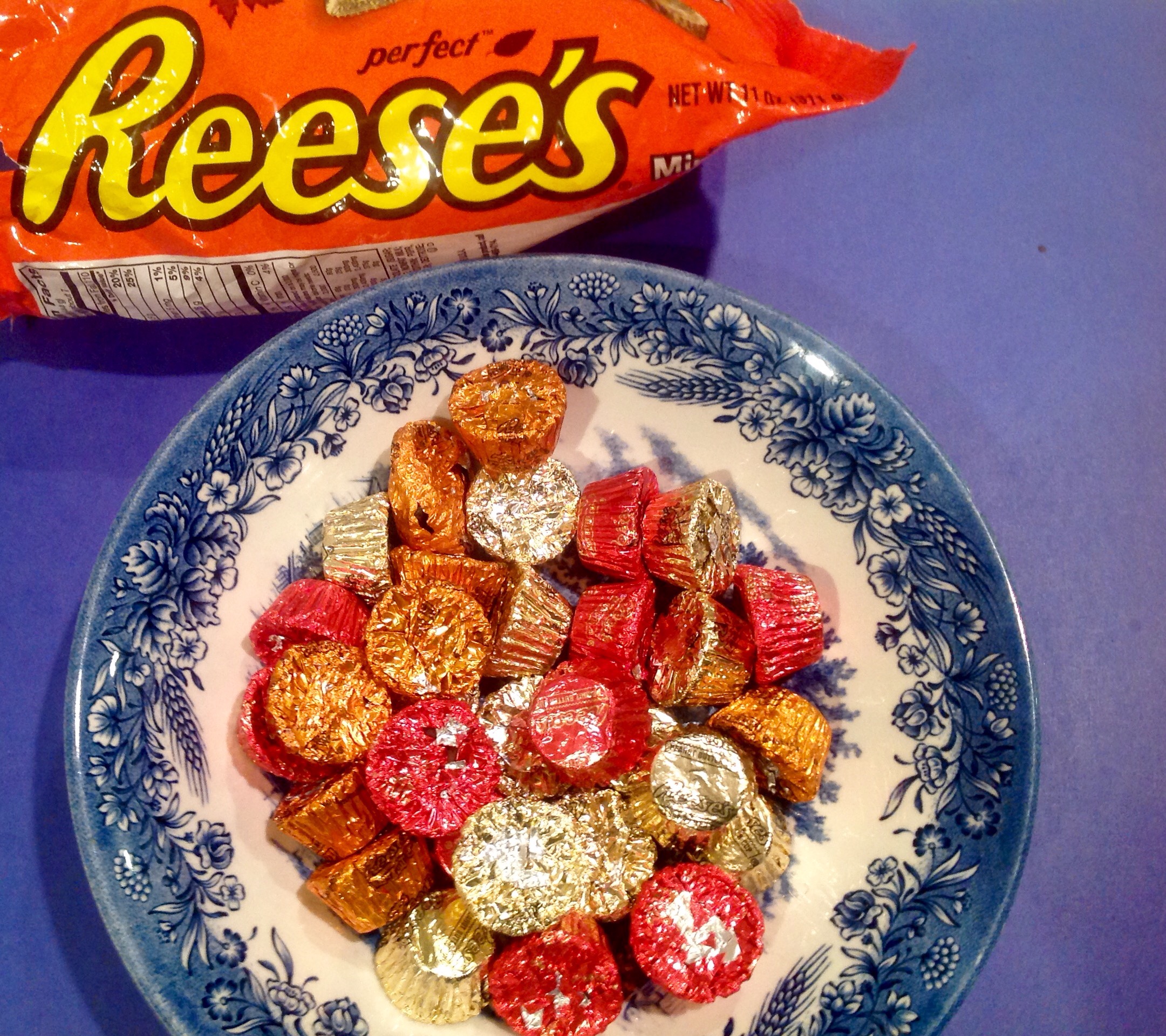 Reeses had two advantages over much of the candy handed out at trade shows.
First, the "R" on the Reeses packages was nearly the same as the "R" we used in branding RESMARK. And our color scheme for the company was lots of orange, browns and black. The exact same colors that Reeses used in their packaging for their candy.It almost looked like we had it custom made.
Second, and more importantly, it was chocolate. I don't know why so few vendors stocked their booths with chocolate. Maybe because the price per piece was slightly higher than traditional hard candy. There would be dozens of booths that had Jolly Ranchers or some other form of solid sugar. I had people who sought out our booth specifically because we were offering something that you could eat rather than suck on. It was almost funny to watch them try to "sneak" a piece of our candy without being subjected to a sales pitch. I could see what they were doing and tried to put them at ease.
Go ahead. Take two, they're small.
And it had peanut butter. Peanut butter is a real food, right? You put it on kids' sandwiches and celery to make the celery palatable.
I think it was for this second reason that WordPerect chose M&Ms as their signature candy. It was unusual to offer anything made of chocolate and the peanuts in the Peanut M&Ms made it healthy, right? It's nuts. Nuts are what health conscious people eat. And in a sea of hard candy, M&Ms are a welcome change.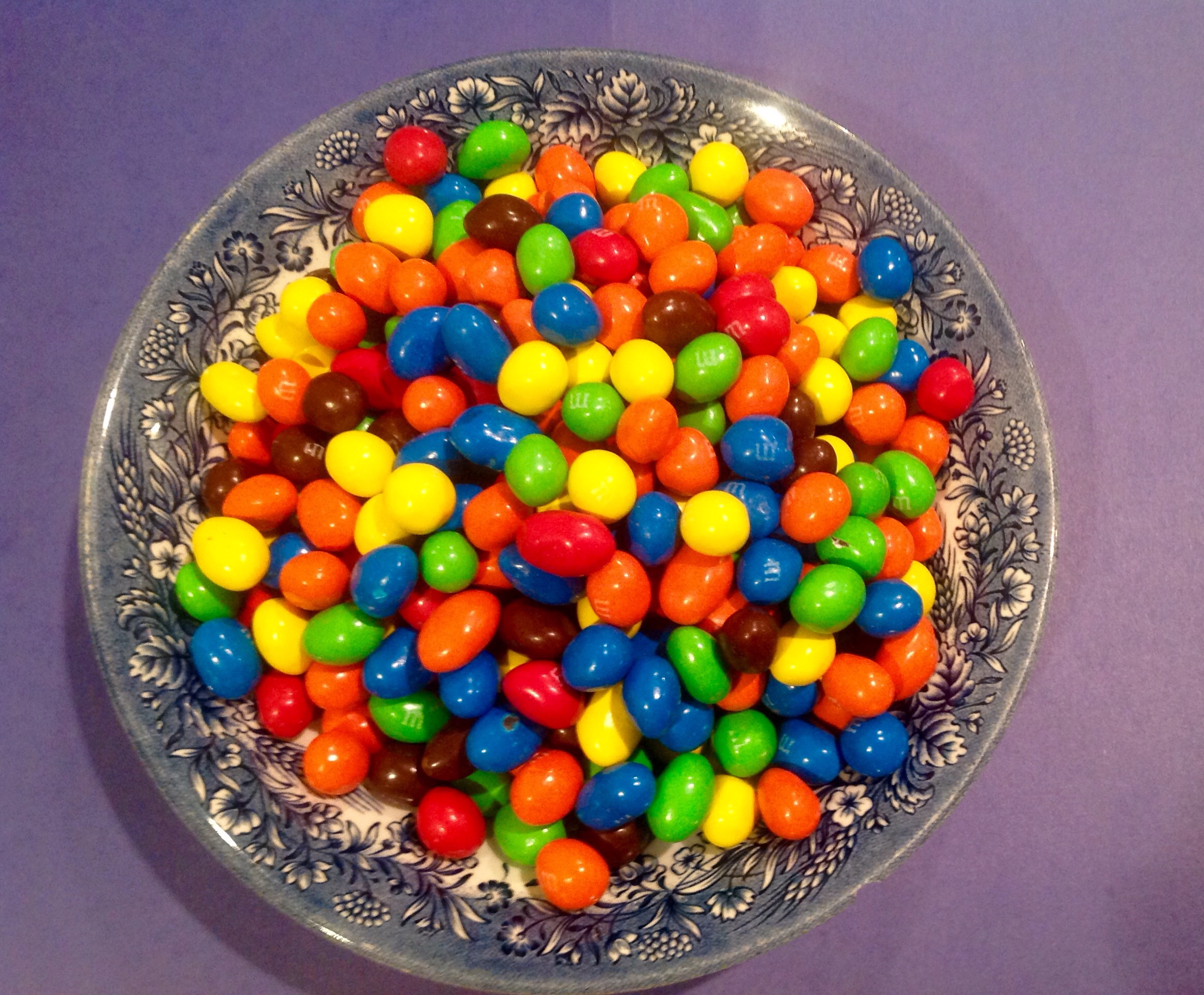 WordPerfect would put out a big bowl, and people would come by and snack on a few M&Ms, get a t-shirt and hear about the latest copy of the most popular word processsor in the world. And that was the problem. Eventually, the Health Department put a stop to WordPerfect's bowl of M&Ms. Setting out a bowl of unwrapped candy is okay for your kids while they were watching a VHS tape of "Back to the Future II" or "Little Mermaid" or some other late 1980's movie, but at a tradeshow with thousands of people, everyone sharing a common bowl was kind of gross to even think about.
The Health Department eventually forced WordPerfect to switch to "fun sized" M&M packages.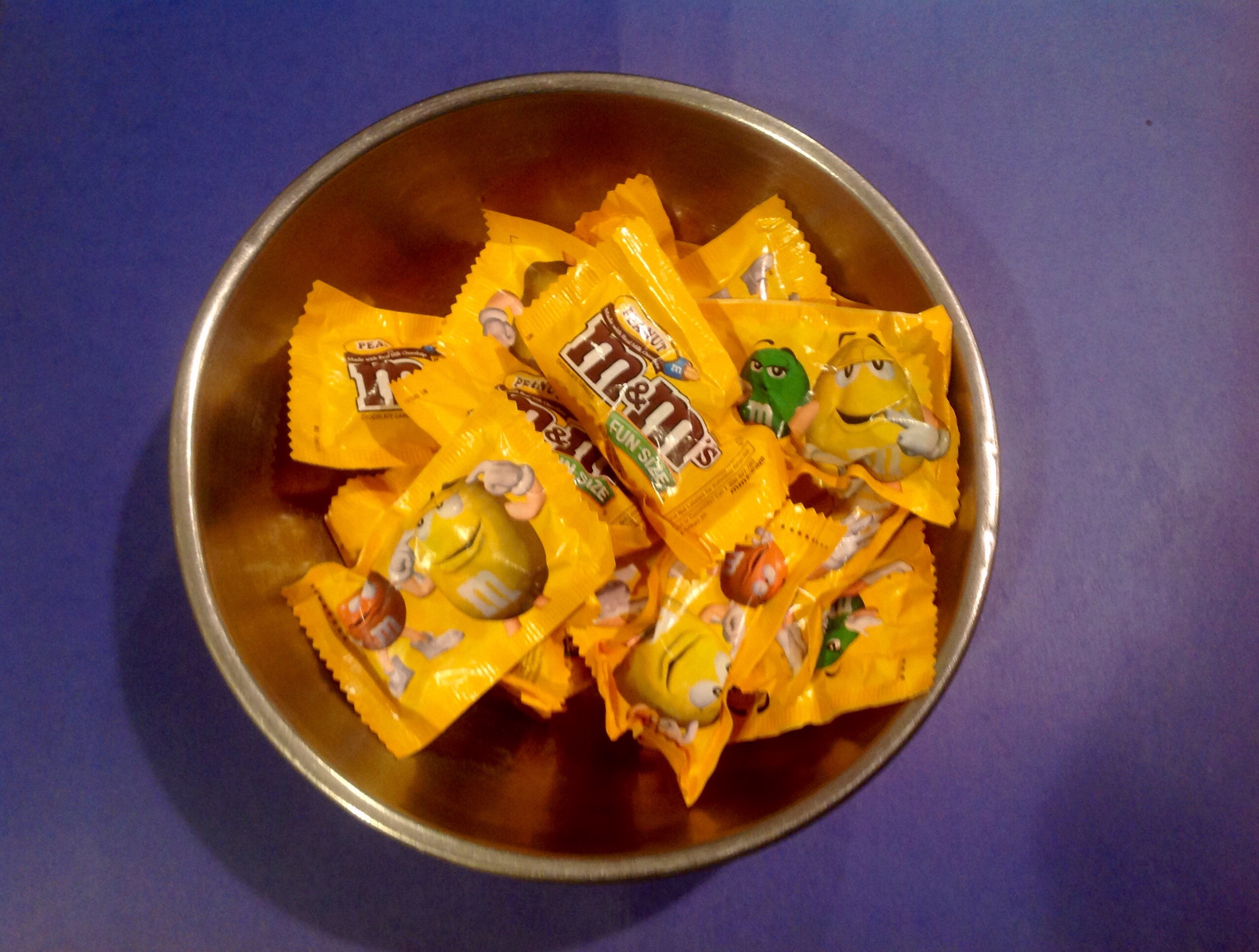 Like I said, they hadn't been around long enough for the big bowl of M&Ms to become a tradition, and that was probably a good thing.
Rodney M Bliss is an author, columnist and IT Consultant. His blog updates every weekday at 7:00 AM Mountain Time. He lives in Pleasant Grove, UT with his lovely wife, thirteen children and grandchildren.

Follow him on
Twitter (@rodneymbliss)
Facebook (www.facebook.com/rbliss)
LinkedIn (www.LinkedIn.com/in/rbliss)
or email him at rbliss at msn dot com

(c) 2015 Rodney M Bliss, all rights reserved