25 Things I Learned Climbing Mt Timpanogos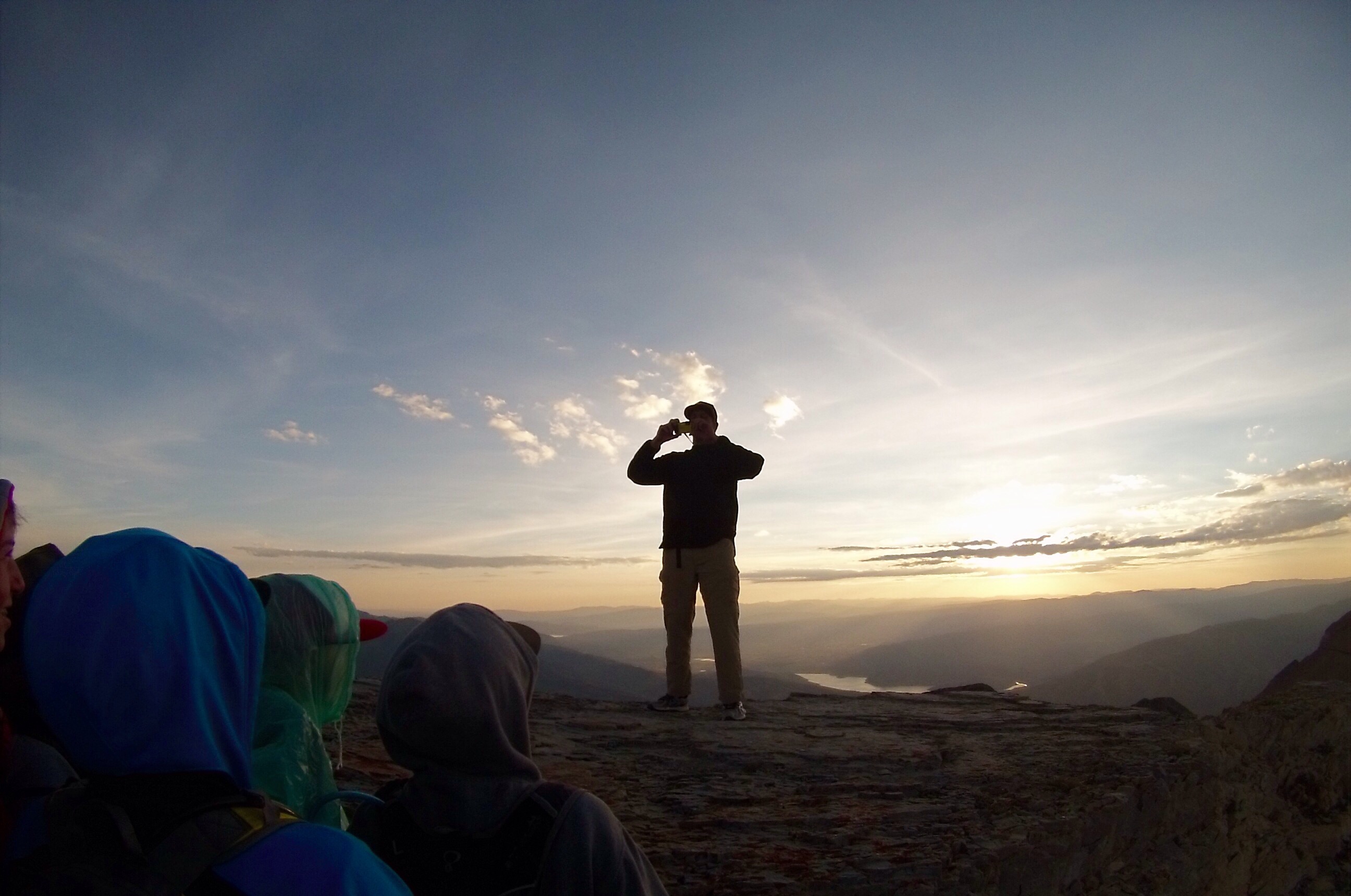 When boys lead, they often have more enthusiasm than sense
Hike in groups, or at the least use the buddy system
Don't let your small goals get in the way of the big goals
Keep moving forward
3:00 AM is really dark. Seriously, if you're away from town, it's pitch dark
Cold water will not cook your freeze dried meal, not even it was hot "when I left that tent over there"
The Timpanooke trail is noisy all night long. Expect it
When good hiking boots wear out, you bruise your feet
Take lots of pictures, you can always delete some later
Stay on the path
Leave rock cairns for those coming behind
Camping "At Scout Falls" doesn't mean you will actually SEE Scout Falls
If lost, don't head for Scout Falls
The view from the summit, is worth every step
Ibuprophen is your friend. Take enough
Water is heavy. . .many essential things are
Carry extra water UP the mountain. Don't carry extra water DOWN the mountain
Most people on the trail are nice people. . .be one of those people
The summit is windy. . and cold. Don't leave your jacket at camp
I'm old
But, not too old to make it to the top
My son is one of the nicest people I know
Walking sticks are not fashion statements. They are tools
Utah has some beautiful country
If you don't want to see more of it than you bargined for. . .bring your own map!
This week I'm writing a series of posts about climbing Mt Timpanogos.
Monday: Getting Lost in the Wasatch Mountains
Tuesday: Not Just Up, but Way, Way, Up and Away
Wednesday: The Temptation To Give Up Once You Can See The Goal
Thursday: Racing The Sun To the Summit
Rodney M Bliss is an author, columnist and IT Consultant. His blog updates every weekday at 7:00 AM Mountain Time. He lives in Pleasant Grove, UT with his lovely wife, thirteen children and grandchildren.

Follow him on
Twitter (@rodneymbliss)
Facebook (www.facebook.com/rbliss)
LinkedIn (www.LinkedIn.com/in/rbliss)
or email him at rbliss at msn dot com

(c) 2015 Rodney M Bliss, all rights reserved