Time, Tide and Peaches, Wait For No Man
This is not what I had in mind. This is not what I planned to spend my night doing. Canning peaches is an involved process. You have to
Scald them
Skin them
Slice them
Put them in jars
Make syrup
Add syrup to jars
Heat the lids
Put them in the canner for 25 minutes
Let them cool
But, there is no arguing with peaches. There is no compromise, "If you'll hold off on being ripe until the weekend, I'll get to you then." When they are ready, they are ready. Yesterday, they were ready.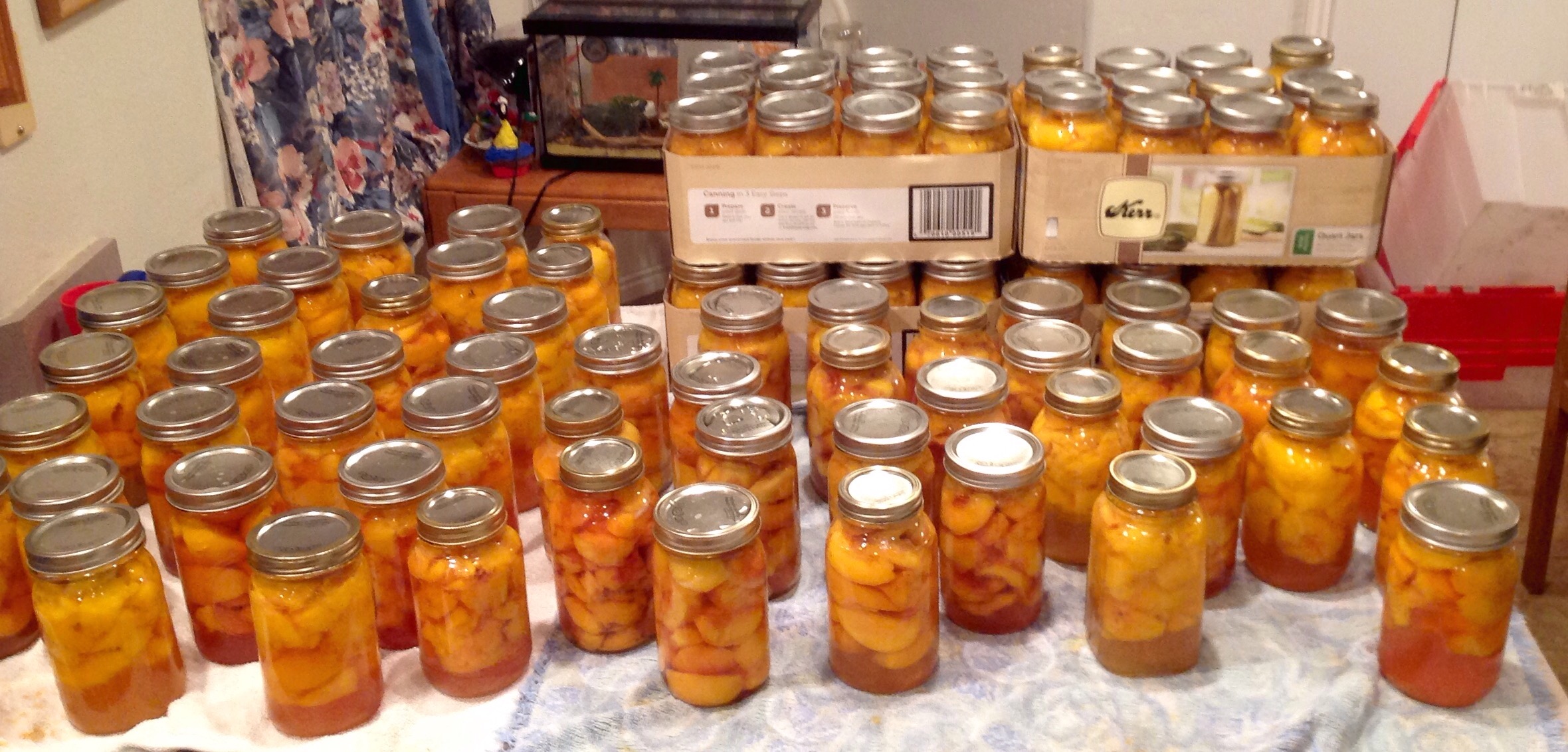 Five bushels of peaches yielded 108 quarts.
There are times in our jobs where we have to deal with something that cannot wait. I had one of those. I have them alot.
Everyday, we have about 1100 call center agents taking calls. They need certain things to work in order to do their jobs.
Phones
Computers
Application programs
Time Keeping programs
If any one of these is not working, that agent cannot take calls. If the agents are not taking calls, we are not making money. And if I screw up and break my system so the agents cannot take calls, not only do we not make money from their calls, we end up paying a system availability penalty.
I had other things to do yesterday when my phone rang.
"Rodney, we have an outage on the production floor. We need you to join our conference call."
It's a call I get way too often. Fortunately, the problem was not affecting 100% of our agents. But, it was affecting enough that we needed to focus on it. So, for the next several hours, that's what I did. I had meetings scheduled, they were cancelled. I had emails to send, they got sent late. I had about 100 other things on my list. But, there are certain things that cannot wait.
We got the outage resolved. The meetings actually went on without me. I sent the emails later in the day. You just have to put certain things first.
I had about 100 todo items when I got home from work. They all got pushed off. Time and Peaches wait for no man.
Rodney M Bliss is an author, columnist and IT Consultant. His blog updates every weekday at 7:00 AM Mountain Time. He lives in Pleasant Grove, UT with his lovely wife, thirteen children and grandchildren.

Follow him on
Twitter (@rodneymbliss)
Facebook (www.facebook.com/rbliss)
LinkedIn (www.LinkedIn.com/in/rbliss)
or email him at rbliss at msn dot com

(c) 2015 Rodney M Bliss, all rights reserved