What Could Be Better Than The Band Journey? Would You Believe The Opening Acts?
The Stadium of Fire is a firework celebration held in Provo, UT for the past 35 years. Over the years they've had some remarkable performers, The Osmonds started it, but country acts like Alabama, Toby Keith, Carrie Underwood, Reba have graced LaVell Edwards stadium over the years. My family got me a ticket for Father's Day.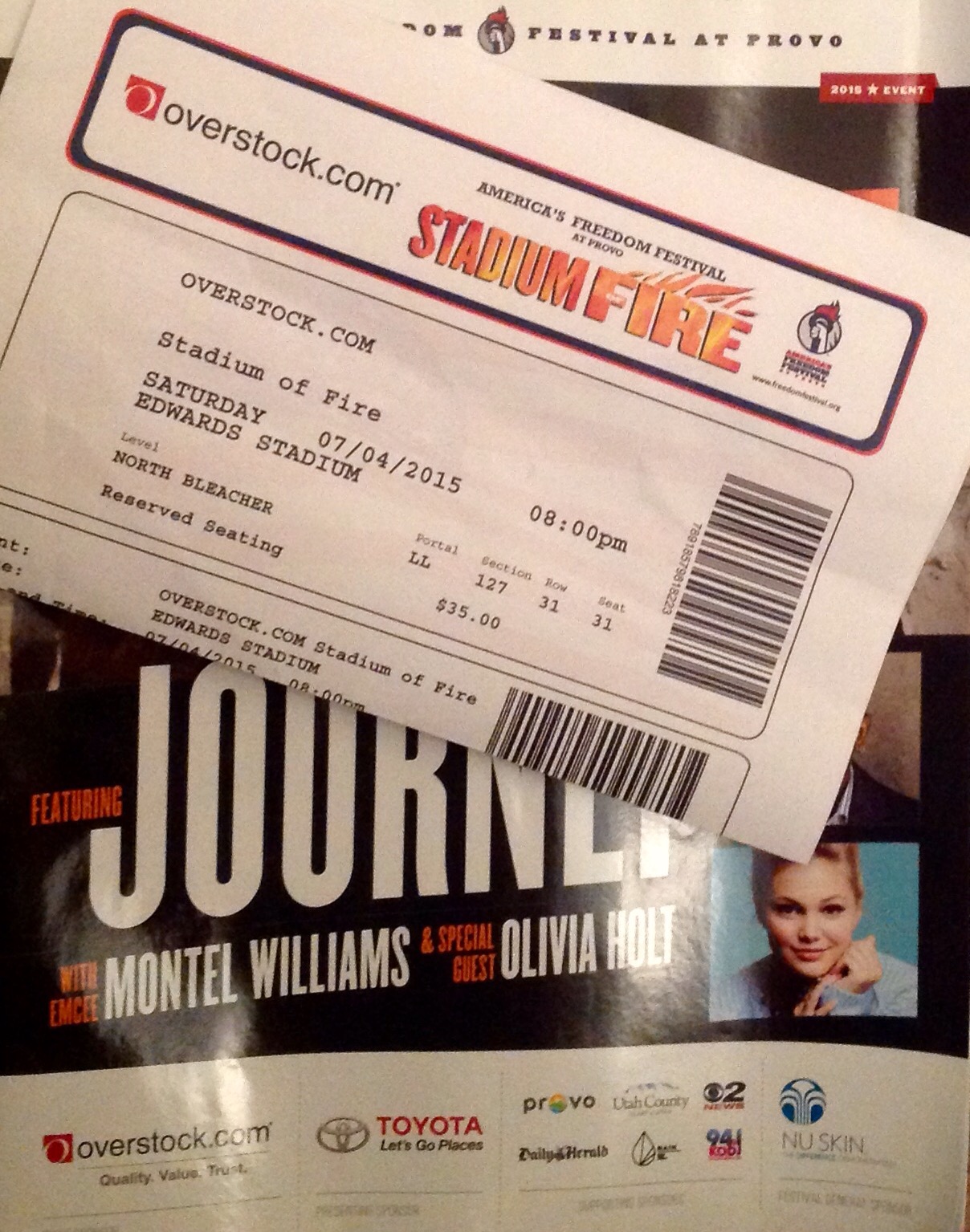 This year, marked a change in direction to more of a classic rock format. Journey was the headliner.
I would have rather seen more of the opening acts.
We are a celebrity culture, and the IT world is no different. We clamor to get a picture or an autograph with a famous person, while walking right past someone who is probably just as interesting. It's why we have headliners.
IT guys love to go to conferences. Too many of them happen in Vegas, in my opinion, but that's another post. Every conference will have a series of speeches called Keynotes. The keynote speaker is typically someone from industry who has something interesting to say. And the keynotes are very entertaining. The speakers are almost always well polished and people who are "in the know." Getting a Tim Cook from Apple, or a Brian Krzanich, CEO of Intel, who is the keynote for 2015 CES, is a win-win. The show gets a big name to pull in attendees and the attendees get to possibly hear some new bit of research from a company.
I rarely attend keynotes. I'm not much of a rah-rah type of guy, and I'd just as soon read the announcements the next day on the web. The keynotes are crowded and overly scripted. You know what I love? I love to talk to people. Anyone can be interesting if you are willing to ask the right questions and listen. I find people interesting. I'd much rather spend a half hour in a booth talking to a guy who invented a new widget than sit in a 15,000 seat auditorium and listen to a CEO tell me about what's coming to our industry over the next five years.
Journey, is obvioulsy a great band. I have Journey's Greatest Hits CD. I would not have attended a concert just to hear Journey. It's a lot of work to fight the crowds coming and going, shuffling along with 40,000 other people to find a seat. It wasn't worth the trip for me.
But, I wasn't at Stadium of Fire last Saturday to see Journey. The Stadium of Fire Dancers were about 250 girls from all over the west dancing to 1940's hits and a collection of rock and roll. One of those 250 was a young 16 year old dancer with the last name of Bliss. It didn't matter that I couldn't pick her out from my seat near the top of the stadium, I knew that my little girl was performing in front of 40,000 people. I couldn't have been prouder. The dancers performed three times throughout the evening. They could have danced all night and I wouldn't have tired of of it.
Another opening act was Caleb Chapman's Crescent Super Band, a professional high school band. Caleb and I have been friends for years. I've never been to one of his concerts. Well, I hadn't until Saturday. His band plays big band and swing songs. They performed twice. Again, they could have played all night and I wouldn't have been disappointed.

So, I can mark "Attend a Journey concert" off my bucket list. But, It was really the opening acts that made the show for me. I'll remember them long after Journey is a distant memory.
Don't miss talking to the really interesting people because you are trying to get to the famous people.
Rodney M Bliss is an author, columnist and IT Consultant. His blog updates every weekday at 7:00 AM Mountain Time. He lives in Pleasant Grove, UT with his lovely wife, thirteen children and grandchildren.

Follow him on
Twitter (@rodneymbliss)
Facebook (www.facebook.com/rbliss)
LinkedIn (www.LinkedIn.com/in/rbliss)
or email him at rbliss at msn dot com

(c) 2015 Rodney M Bliss, all rights reserved