Hermoine's Magic Camp Bin
Hey Rodney, do you have anything we can use to take the lid off a hot kettle?

Let me check Hermoine's magic bin.
In Harry Potter and the Deathly Hallows, Hermoine Granger owned a beaded handbag. Throughout the book she pulled multiple things out of it, to help her friends. It's a useful thing to have.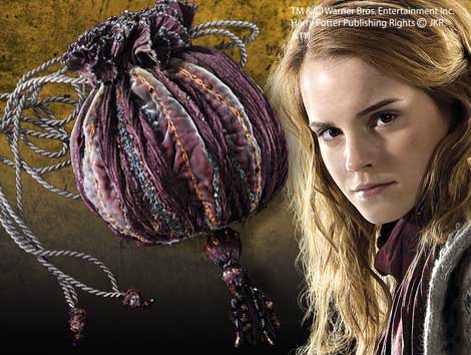 I took one camping. Mine was somewhat bigger than Hermoine's. . .and not as purple.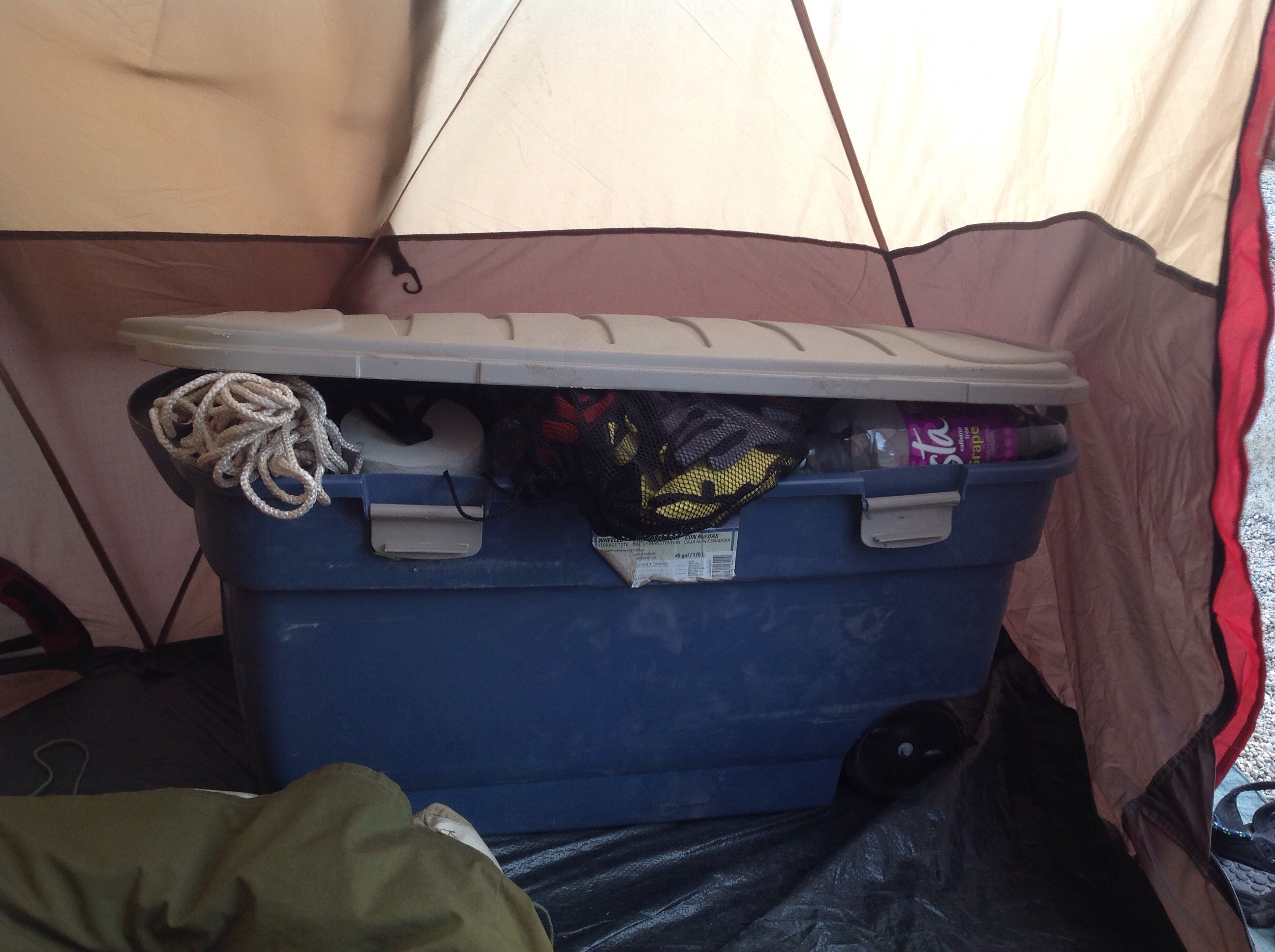 You should have one in business.
Here's some of what went into the one I took camping:
Nine 2 liter bottles of water
100 ft climbing rope
50 ft nylon rope
Leather gloves
6 pair of nylon gloves
Hatchet
Several four inch long sections of 2×4
Coleman gas lantern
BBQ lighter (The long one)
Three freeze dried meals
Seasoning bag with salt, pepper, lemon pepper, onion powder, garlic powder, ketchup and mayo
Frying pan with lid
Pot with lid
Metal pancake turner, spoon
First Aid kit
Extra socks
Compass
Tin cup and tin bowl
Camping grade forks and spoons
#10 can with handle and lid
Contractor grade plastic garbage bags
Roll of paper towels
What's makes this a "magic" bin?
The fact that none of this stuff was on the list of what I was supposed to bring. I could have left the entire bin at home and no one would have said, "How come you didn't bring the . . . ." But, each of those items could be cruicial to a successful campout. I used a few of them.
Water
We camped in the desert. If you come back from a desert camp and you don't end pouring out water, it meant you didn't take enough. You should have the water you need and then a reserve supply. You can survive without a lot of things in the desert. Water isn't one of them. I always bring my own.
During one of the hikes I didn't go on, our boys ran out of water.
Leather gloves
We had stoves for cooking the meals. The leaders brought pans, utensils, food, but forgot something to allow you to lift a hot pan off the stove. Those leather gloves became our potholders. (I think if they actually sold potholders shaped like leather work gloves, more men would take up cooking.)
Pieces of 2×4 (and a hatchet)
Fire. It keeps you warm. (Desert nights can be cold.) It gives you a place to gather. It provides a natural meeting place. We brought plenty of wood, but how do you get from wood to fire? The easiest way I've ever found is to take a 4″ long 2×4 and split it for kindling. The wood is well cured and splits easily. And if you get it small enough you can literally light the wood on fire with a single match. No paper required.
Nylon Gloves
On our river trip, several people ended up with very sore hands by the end of the first day. Holding a wet paddle for several hours will wear on your skin. I became a very popular fellow when I broke out the nylon gloves.
So, what would a business "magic bin" look like? It depends on your business. Every computer guy I know has at least a couple of bins full of old computer parts.
Hey Phil, you don't by chance have an old 2400 baud modem do you?

Let me check. . . Yeah, I've got a USRobotics internal or a Hayes external, which one do you need?
Every programmer I know has a collection of bits of utility code that she's written.
Michelle, do you by chance have a bubble sort utility?

Sure, I have one in Java and one in Python.
Car guys have garages full of car parts and obscure tools.
John, do you happen to have a 6″ 10mm bolt that is a lefthanded thread?

No, but I've got an 8″ one we can cut down.
Every job is different. And if you've done the job long enough you start collecting bits and pieces that you might need someday. You never use all of it, of course. There were many things in my magic bin that I didn't use. I'm sure that Hermoine had more in her bag than she actually needed. But, the guiding principle in assembling my magic bin was "If I had to just rely on myself for the camp what would I need?
I'm pretty sure that's what Hermoine thought too.
Rodney M Bliss is an author, columnist and IT Consultant. His blog updates every weekday at 7:00 AM Mountain Time. He lives in Pleasant Grove, UT with his lovely wife, thirteen children and grandchildren.

Follow him on
Twitter (@rodneymbliss)
Facebook (www.facebook.com/rbliss)
LinkedIn (www.LinkedIn.com/in/rbliss)
or email him at rbliss at msn dot com

(c) 2015 Rodney M Bliss, all rights reserved