Not One Of The 15 People Was Telling The Truth
It went on for two and a half hours. Every single person stood up to speak and after only a couple of minutes it was obvious that they were lying. Each seemed on a mission to outdo the rest. Even the kids were doing it. One little girl was 4 years old. She had to stand on a bench to reach the microphone. She looked out at the crowd gathered at the Orem Public Library and flat out lied. But, cute as she was, her lie wasn't quite good enough. She didn't win. Her sister did.
Last night was one of my favorite events of the year, the Utah's Biggest Liar competition. I've been involved with the Liar's contest for 4 or 5 years. It gets better and better every year.
You might think it's easy to tell a lie, or a Tall Tale, as the contests are sometimes called. It's not. The competition is fierce. The premise is pretty simple. Each teller has 6 minutes to spin their yarn. There are very strict judging criteria. For example, just getting up and announcing that you the richest man in the world, for example, would be a lie, but not a convincing one. The talent is in the telling.
You have to start with a reasonable premise. Then build gradually to a whopper of a lie. The really good ones can do it in such a way that you are two or three minutes into the lying portion before you realize it. The tellers need to use story development, charater voices, and they have to get a reaction from the audience.
George McEwan defended his title this year. Two years ago he lost out on the top prize. He went home and immediately started writing his lie for the following year. To be a really good liar takes commitment. It takes practice. You have to be willing to practice your lie.
Utah's Biggest Liar competition is connected with the Timpanogos Storytelling Festival. This is a three day storytelling festival over Labor Day weekend. People come from all over the country to tell and hear stories. Not all of them lies, but George and our youth winner will be telling their tales that weekend as well.
April Johnson started the contest eight years ago. We have mutual friends and she got me involved four or five years ago. Being a judge was too much work. The tellers are so good that selecting the best one is nearly impossible. I switched to emcee and have a great time telling a few jokes and introducing the talented liars.
The contest has become so popular that we have to hold auditions earlier in the month to get down to just the 8 best tellers. I was once approached by a politician asking about joining the contest. We had to turn him down.
The competition is for amateur liars only.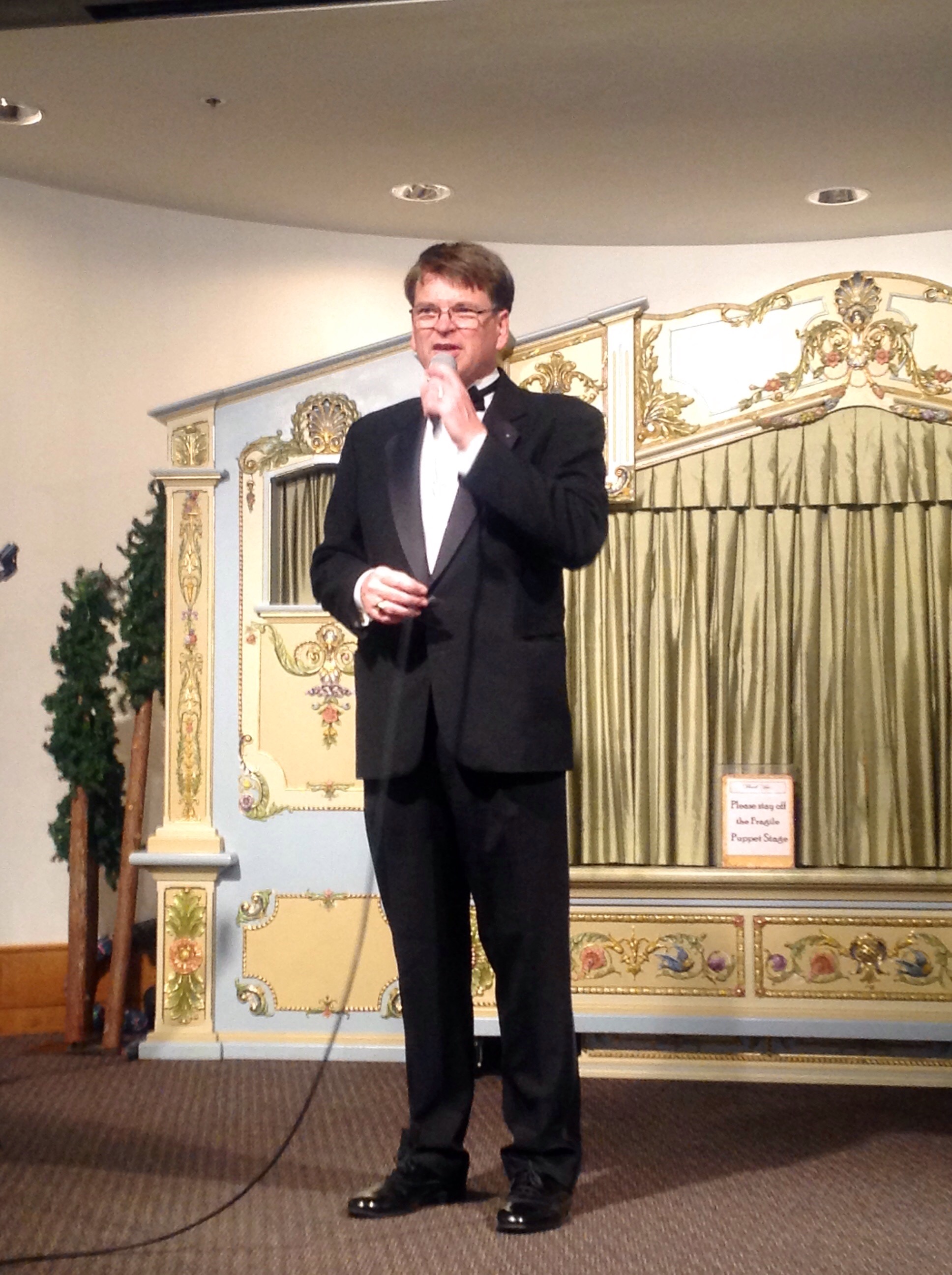 Rodney M Bliss is an author, columnist and IT Consultant. His blog updates every weekday at 7:00 AM Mountain Time. He lives in Pleasant Grove, UT with his lovely wife, thirteen children and one grandchild.
Follow him on Twitter (@rodneymbliss)
Facebook (www.facebook.com/rbliss)
LinkedIn (www.LinkedIn.com/in/rbliss) or email him at rbliss at msn dot com