Do You Know Who Lives Here? We'd Hate For Him To Catch Us Stripping His Cars
March 31, 2015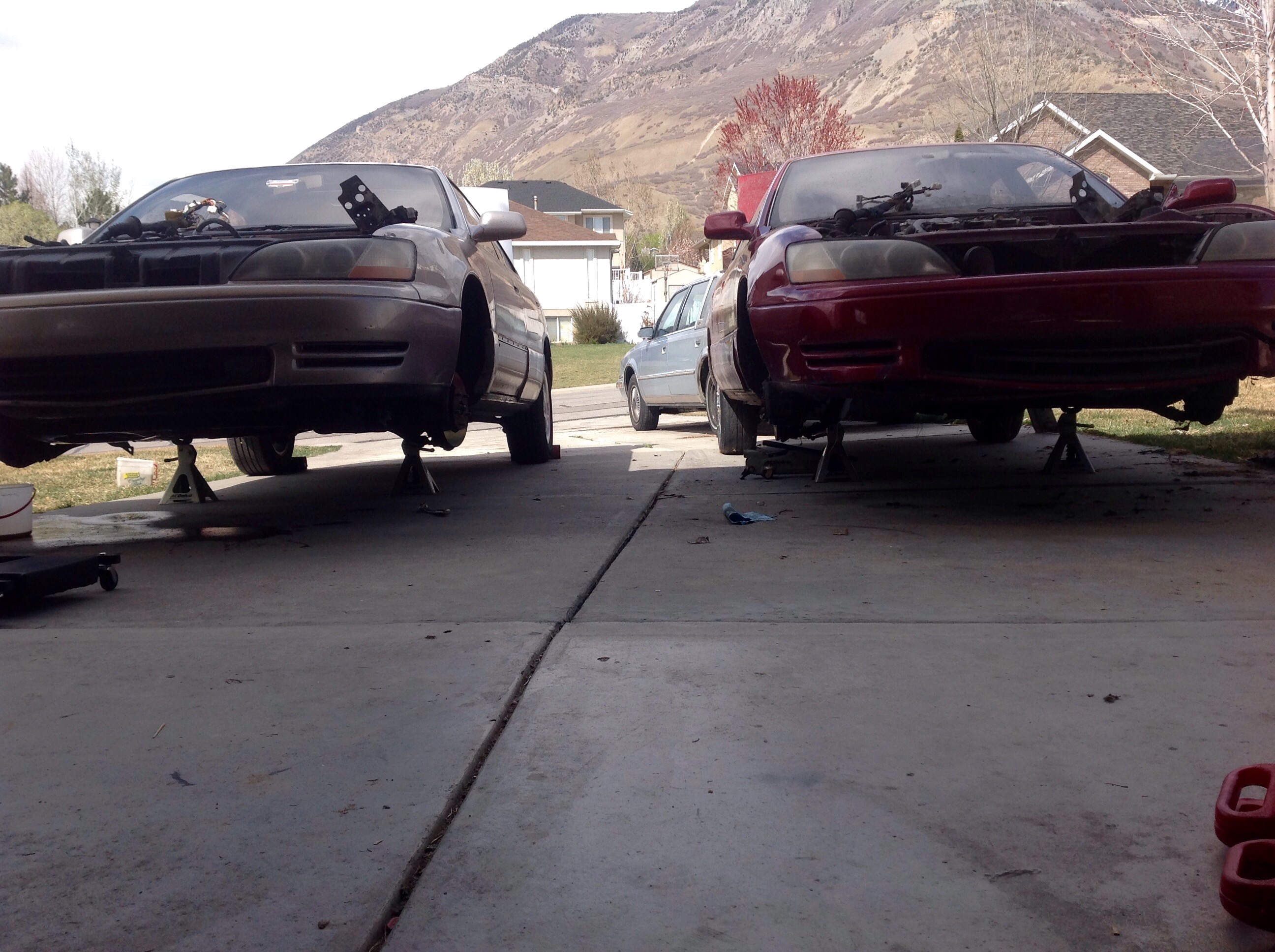 I probably should have thought it through better. I didn't really think it through. My neighbor and I were pulling an engine out of a gold 96 Lexus ES300. It was a beautiful day and a woman was walking past our location. I had never met her, but my friend knew her well. They exchanged pleasantries for a few minutes when I spoke up.
Say, do you know who's house this is? We'd hate for him to to come home while we're stripping his cars.
By the look on her face, it wasn't what she was expecting to be asked.
She knew my friend because they attended church together. In the LDS church, you attend church with the people in your neighborhood, but the boundaries are very arbitrary. For example, my friend literally lives across the street. But because the street is the boundary between congregations, he and I attend chuch at different times. The woman on the street lived in the same neighborhood as I did, but I'd never met her before because of the church boundaries.
I wonder how often we do the same thing at work? In my building there are about 800 people. But on my floor there are probably only 100 or so. I walk by many of these people every day and have no idea who they are. Even in the area I work in, there are about 40 people and because half of them work in another departemnt, I don't interact with them at all. I don't know their names.
I'm a fairly outgoing person most of the time. I don't have trouble meeting new people, or interacting with folks I've never met. But, like everyone, I'm busy and I'm concerned with my own projects and tasks. With few exceptions, I don't play games at work. Our work area has a dart board that I've never thrown at. It has an indoor basketball hoop that I never shoot at. I talk to the people who sit next to me to be polite.
And yet, I know the value of informal relationships. I play in the month long basketball tournament. Last year was my first year and I was randomly assigned a team. They were people I would rarely if ever work with. After playing together, I actually know and will talk to them. And occasionally I need stuff from them.
I'm trying to decide if I'm anti-social, or simply too swamped with work, or just not interested in meeting everyone in my work area. I can certainly be polite, but it takes energy and time to build relationships. You only have so much time, you have to decide what's the best use of it.
The woman on the street replied,
No, I'm sorry. I don't know who lives here.

That's alright. I do.

You know who lives here?

No, I live here.
Confusion corrected, but I still didn't ask her name.
Rodney M Bliss is an author, columnist and IT Consultant. His blog updates every weekday at 7:00 AM Mountain Time. He lives in Pleasant Grove, UT with his lovely wife, thirteen children and one grandchild.
Follow him on Twitter (@rodneymbliss)
Facebook (www.facebook.com/rbliss)
LinkedIn (www.LinkedIn.com/in/rbliss) or email him at rbliss at msn dot com
Tell your friends about this!