The Company President Offered Me A Promotion. There Was Just One Catch. . .
Tackle the governor?

Yes, but you have to put him all the way down. I'm not promoting you just for attempting it.
We were in Louisville, KY at the ribbon cutting for our newest call center. My role this week was deliciously superfluous. All I needed to do was stay out of the way, and not break anything.
The day belonged to the VIPs. From my company we had an Executive Vice President, a couple regular VP's, the Call Center Manager, and of course, Melissa, our company president. From the local area we had Representative Ron Crimm, the state representative for Kentucky District 33.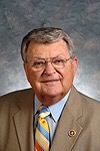 (Photo Credit: Kentucky Legislature)
Louisville Mayor Greg Fischer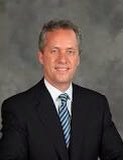 (Photo credit: wfpl.org)
And of course, Governor Steve Beshear.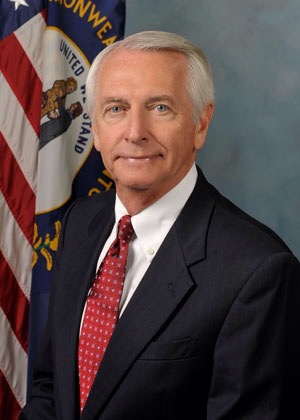 (Photo Credit: Kentucky Governor's Office)
A visit from the governor is not nearly as intrusive as the president, of course, but there's still a lot of prep. The state highway patrol is tasked with keeping the governor safe. And they take their jobs very seriously.
We set up our large breakroom as the ribbon cutting area. There was a nice backdrop with the company name on it. A podium with the state seal was delivered from the governors office. Then, the TV cameras started showing up. There were eight of them. They completely blocked the view of everyone sitting at the tables enjoying delicious steak, pork and salmon.
The governor was the last to arrive. A couple of black SUVs pulled up and he came in all smiles and shaking hands. He's being term-limited out of office, so he was not even in campaign mode.
No. I didn't tackle him. I didn't even meet him. I hung in the back of the room and let the VIPs give their speeches. I did have a interesting chat with Representative Crimm. He was slightly hard of hearing, so I'm sure those around us also got to hear about my 13 kids and living in Utah, and the blue scarves we were giving out not only matched University of Kentucky colors, but my alma mater, BYU. We exchanged cards.
My lovely wife, later received a very nice letter from Mr Crimm. It was an unexpected pleasure.
My point in going to Louisville that week was that while it's important to travel to get the work done, sometimes it's also important to just be there. Somehow the presence of people from the project team makes the event feel more real.
As an IT guy, don't skip the ribbon cuttings. They are the payoff for your hard work. . .and the food isn't bad either.
Rodney M Bliss is an author, columnist and IT Consultant. His blog updates every weekday at 7:00 AM Mountain Time. He lives in Pleasant Grove, UT with his lovely wife, thirteen children and one grandchild.
Follow him on
Twitter (@rodneymbliss)
Facebook (www.facebook.com/rbliss)
LinkedIn (www.LinkedIn.com/in/rbliss)
or email him at rbliss at msn dot com