Seattle Sonics Owner's Millions Fail To Make Him A Good Manager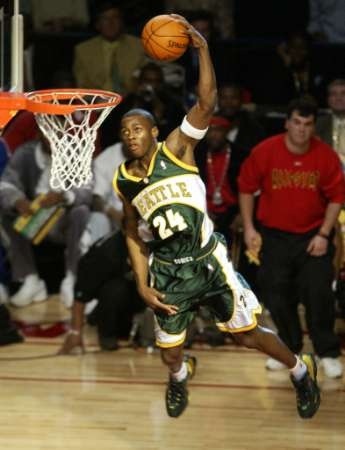 Once upon a time there was a professional basketball team in Seattle. They were first called the SuperSonics and later simply the Sonics. They even won a championship once, in 1979 Lenny Wilkins coached them to a championship win over the Washington Bullets. Neither the Sonics nor the Bullets exist anymore.
The story of how the Sonics team was stolen is best told elsewhere. I want to relate a story from a few years earlier. A tale of deception and arrogance that should serve as a warning for managers everywhere. In 2000, Seattle drafted a young player out of Oklahoma State named Desmond Mason.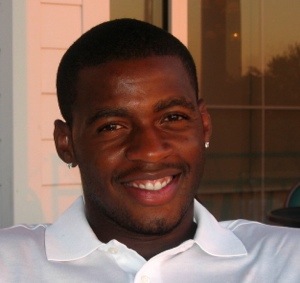 Mason was what was called a cutting guard. He could sky above the rim, and had a crossover that occasionally broke the ankles of the best defenders in the league. He was also my neighbor. Literally, my next door neighbor.
Desmond and his fiancee Andrea were great neighbors. We both owned houses on large wooded lots in Maple Valley, WA. Desmond and I became friends. One day, Desmond called me,
Rodney, you work for Microsoft, right?

Yeah.

I was wondering if you could come help me get my computer working. We tried to upgrade it to the latest version and . . .I don't really know what went wrong.

Sure. I'll come by tomorrow after work.
Turns out that Desmond had a friend who was helping him upgrade his computer. This was before high speed cable modems. We had old style dial up. When he ran the pre-upgrade checklist one of the pieces that was not going to able to be updated automatically was the modem. His friend's advice was
No problem, we'll just download the latest modem driver after the upgrade.
You can probably spot the problem with that statement right away. It was like when they mailed us the passwords to our new email system. If the modem is broken, you can't use it to dial up and get an updated modem driver. Anyway, with the help of my friend KC, we got him back up and running.
Later, I was putting up a basketball hoop and asked him to come help me mount the rim and backboard. I was on a ladder, he. . .wasn't. After I got it securely screwed in place Desmond started to head home.
Wait.

What?

When do you think I'm ever going to get this chance again? An NBA player to break in my hoop? You have to take the first shot.
Desmond clanked two in a row off the front of the rim.
I don't care how close you stand Desmond.
During the summer of 2002, between his first and second year, Desmond and Andrea got married in Hawaii. Of course, all the Sonics players and owners were there. (No, I wasn't there, we got them a nice planter or something.) The owners made a point of telling both Desmond and Andrea
You are the future of the franchise. Next year after your rookie contract is up, we'll put together a long term contract.
Desmond and Andrea naturally assumed they were in Seattle for the long term. Nothing is ever certain in the NBA but they felt pretty comfortable buying their house, starting a local charity bowling tournament and putting down roots. Some of you who are Sonics fans know where this story is going.
At the start of the 2003 season, the Sonics had a chance to trade for Ray Allen. He was at the beginning of a superstar career. Desmond was practicing one morning when his best friend on the team, Rashard Lewis came out on the practice floor,
Desmond?

Yeah?

It's on Sportscenter. You and Gary Payton been traded to the Milwaukee Bucks for Ray Lewis.
I don't fault Howard Schultz, the Starbucks founder and then owner of the Sonics for trading a player he had promised to keep. It's a business. It happens. But, the part I don't understand is once the trade had been finalized and the owners were ready to tell the media, you couldn't pick up a phone and make a simple phone call?
Hey Desmond, I'm really sorry, but we felt we needed to trade you to Milwaukee. Good luck.
Fifteen seconds, tops.
I talked to Desmond the following summer as he came back to get his house ready to sell.
How's Milwaukee?

Good team. I like Coach Karl. They want me to buy a house.

Yeah?

I told them that once we sign the long term contract, we could discuss it. Until then, I'll rent.
They traded him to New Orleans two years later.
I've often thought about that experience. At Microsoft, I worked with some very rich, very smart people. I discovered that money and position do not make a person a good manager. The guy running a lawn crew could very well be a better people manager than the multi-millionaire owner of a string of coffee shops. You may not have control over whether you manage a group of 1 or an entire company. But, whatever position you hold, remember that you can be an effective manager regardless how many people report to you. If you feel you have to trade your star player, pick up the phone. . . especially if you don't have to.
Desmond retired in 2010 and now does charity art production. He's really good.
Rodney M Bliss is an author, columnist and IT Consultant. He lives in Pleasant Grove, UT with his lovely wife and thirteen children.
Follow him on
Twitter (@rodneymbliss)
Facebook (www.facebook.com/rbliss)
LinkedIn (www.LinkedIn.com/in/rbliss)
or email him at rbliss at msn dot com