Make Them Be Nice To Me!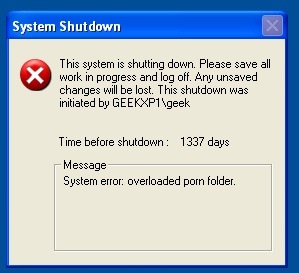 (Photo credit wikihow.com)
Brandon was a jerk.
He was hired by Microsoft right out of high school. There was no doubt that he was brilliant. But, at just barely 18, he had a lot to learn about business.
Krista Anders, (What Would It Take To Make You Love What You Hate) was teaching a Microsoft Exchange NTP or New-to-Product course. Unlike the 3-day Network Monitoring course that everyone loved, the NTP course was 2 weeks and you pretty much just endured it. The course took you through the Property-Page-Crawl. That's where you hit every.single.feature.on.every.single.property.page. It was as boring as it sounds.
New Messaging Support engineers first endured two weeks of Windows NTP followed by our two week Exchange class. By the end theoretically you were familiar with every aspect of Exchange. In reality, by the end you were seriously reconsidering your career choice.
Writing it was not my proudest moment.
Anyway, to break up the monotony, at various times during the course the students did labs where they "attacked" each others' Exchange installations. Students quickly mastered these labs and used the skills at other times during the course. You might try to hack your fellow students Windows Server and schedule it to shut down right in the middle of the lab. Typically this hack was accompanied by a Server Broadcast to the target system saying something like,
"This is your server. I'm tired and think I'll take a little nap."
There were numerous other pranks to play as well, sometimes your coworker's test email installation would suddenly start sending dirty messages. Brandon knew all the class hacks and more, and he wasn't afraid to show it.
There's a fine line between pranking your coworkers enough to coalesce as a team and pranking them too much so they pretty much want to throw you off the third floor balcony. Brandon had never learned about this line. His fellow classmates were all older than he was. Many of them came from established careers at other companies, similar to how I came from WordPerfect.
At first they made allowances for his youth. Then, they attempted to ignore him. When he continued, they finally came together as a team. . .to oppose him. They pretty much shut him out and shut him down. Eventually Brandon got tired of being excluded. But, he'd pretty much blown up every possible bridge. He was on his own lonely island.
Finally in desperation he approached Krista during one of the breaks.
Krista, can you help me out?

What's the problem?

The rest of the class hates me.

Yeah. I don't blame them. They're pretty sick of your pranks.

Well, I'm sorry now.

So, what do you want me to do?

Make them be nice to me again.

Let's get something straight. This isn't high school. And I'm not the teacher. You broke it, you need to fix it.
There are more ways than one of being smart. They don't really teach you that in high school. I'm not even sure they teach it in college. Welcome to the real world.
Rodney Bliss is a blogger, author and IT Manager. He's been in the IT field longer than he can remember. He lives in Pleasant Grove, UT with his lovely wife and 13 children.