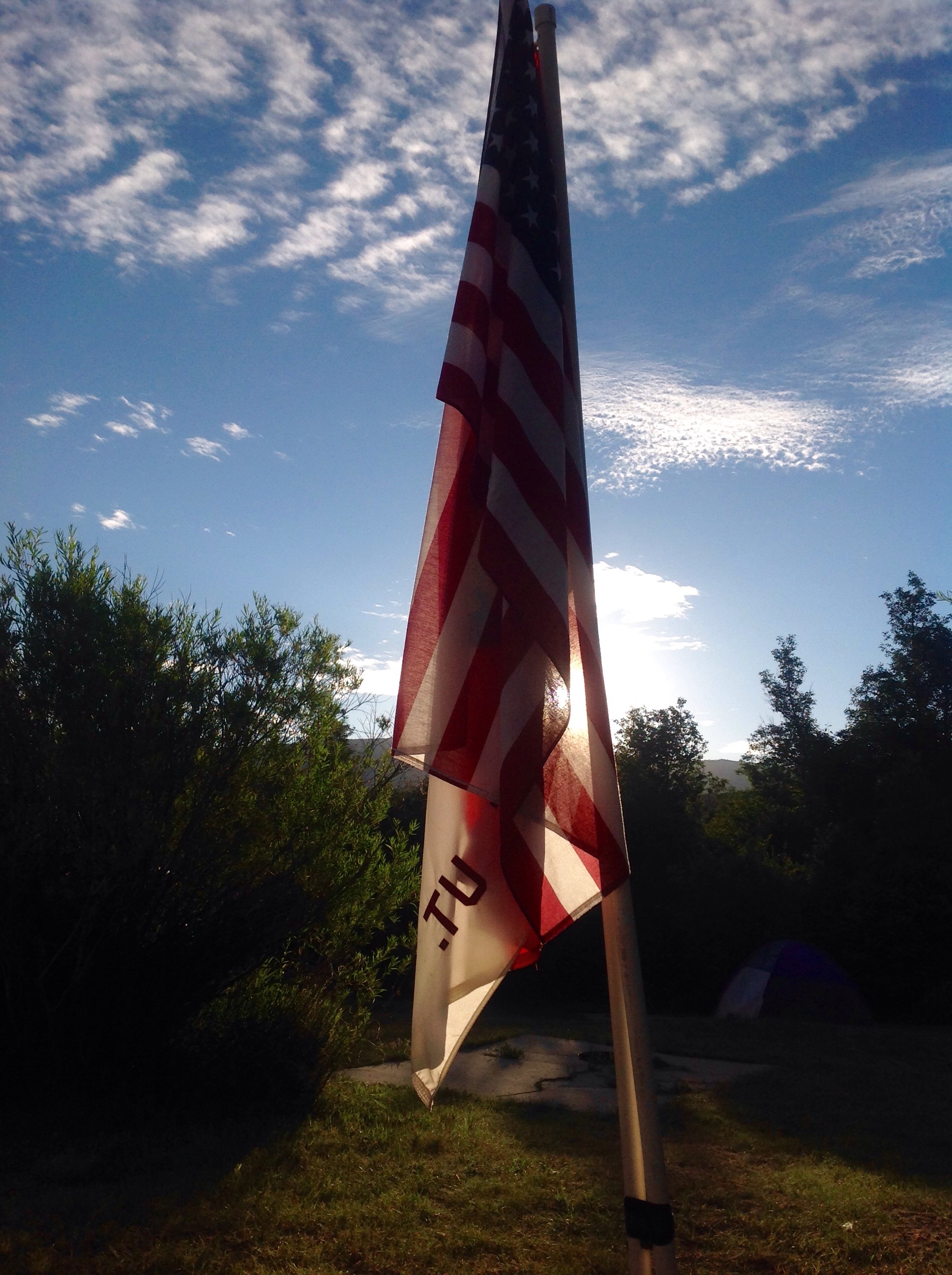 I felt bad for the kid. I didn't blame him, but I still felt bad. He at least stumbled away from the rest of the boys before he threw up. 
It was a hotdog eating contest. Six boys, each trying to be the first to down two raw hotdogs. As leaders, we had wisely bowed out of this particular challenge. Each of us agreed, we would probably win. We also agreed winning would probably make us sick. 
I spent last week at Scout Camp. On the second night, Troop 1172 had challenged our troop and the camp staff to a food fight. There were multiple rounds, each with a different food. The stated objective was the same for each round: be the first to down whatever was put in front of us. The unstated objective was, "Do it without getting sick." 
In both business and Scouting, food is a critical element to success, even though food is not a central part of either business or Scouting's mission. The Scout camp was being sponsored by the local troops. This was important because it meant that the local units had to not only provide food for their own boys, but feed the camp staff as well. My lovely wife was one of those designated to help.
I need you to get up and cook breakfast at 7:00 AM for the camp staff on Wednesday; pancakes and sausage.

Okay, how many did they say will be there?

Probably about 40. 

That's a lot of pancakes.
She cooked the sausage before hand and sent it up with one of the wives cooking food on Tuesday. Tuesday evening I tracked down the staff contact.
Yeah, so, I'm supposed to cook breakfast for 40 of you tomorrow?

Well, not quite. It's actually a few less. 

Oh? How many do you have?

Probably about 12.

We have way too much food.
It worked out well. We simply invited the boys from our troop to come eat breakfast with the staff. We had eight boys. They were short 28 staffers. We didn't end up with any extra food. 
It's a proven truism in the IT industry that more favors get bought with doughnuts than with any other form of payment. Engineers and programmers are not normally "morning" people. If you want engineers to come to your morning meetings just tell them your bringing doughnuts. I've had to literally turn people away from my meetings when it was known we had Krispy Kremes.
Bill, you're not assigned to my project. Why are you here?

I heard you had doughnuts and thought I might sit in on your meeting.
At least they are typically up front about it. I once ran a small software company. Everyone, except the office manager and me, were programmers. As president I made the decision to provide free drinks for the developers. My office manager didn't understand the cost justification for the expense.
You know, Rodney, Dave drinks a lot of Diet Coke. I mean A LOT.

Okay, Ryan, let's look at the math. Dave makes $80,000 per year and he's on salary. I we don't provide the Diet Coke, he's going to walk down to the Maverick store on the corner twice a day to get his caffeine fix. That's thirty minutes per day that he's not going to be programming. 

Okay. . . .

Thirty minutes a day is about ten hours per month. At $80,000 a year, he makes about $40/hour. So, I'm going to pay him $400 a month for time he's walking to the store. Or, for less than $100 per month, I can supply him with all the Diet Coke he can drink. And as a bonus, he thinks I'm a great guy for doing it. 
I think as one of our basic needs, food appeals to us in primal ways that money or other rewards does not. I used to do a monthly data center maintenance. We'd work overnight on the third Friday of the month. I always supplied food. Once every six months, I'd have one of the engineers cater BBQ brisket. It was delicious.
George, we're only going to have you cater about twice a year.

Yeah, I would image the $500 price tag is a little hard to justify. 

Not at all. I have 50 people for ten hours at a bill rate of $72/hour. My labor budget for the maintenance is $36,000. Your $500 food bill is a rounding error. No, I just want to make sure that the BBQ is seldom enough that it is treated like a big deal. I don't want people to get complacent.  
In addition to the hotdog contest, the food fight involved several other challenges.
How many marshmellows can you stuff in your mouth? Staff won with 7
How quickly can you eat three saltine crackers and then whistle? Our sole win
Eat two graham crackers with your hands behind your back. Staff again
Chug a can of rootbear fastest. Staff
Drink a quater cup of lemon juice while keeping a straight face. Our host's sole win
Since the staff representatives were 14 and 15 year old boys. We really didn't stand a chance. They can eat anything. Well, except for raw hotdogs, apparently. 
Rodney M Bliss is an author, columnist and IT Consultant. His blog updates every weekday at 7:00 AM Mountain Time. He lives in Pleasant Grove, UT with his lovely wife, thirteen children and grandchildren. 

Follow him on
Twitter (@rodneymbliss) 
Facebook (www.facebook.com/rbliss) 
LinkedIn (www.LinkedIn.com/in/rbliss)
or email him at rbliss at msn dot com

(c) 2015 Rodney M Bliss, all rights reserved